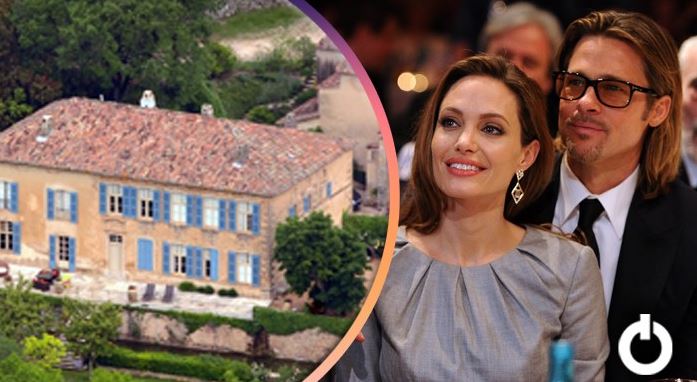 The very thought famous celebrities pop up images of dollars and glamor in our heads. They don't have to think twice before purchase since they can legit swim in a pool of cash. Some celebs keep splurging millions of dollars their whole lives while some stick to their roots and save and invest as much as they can. You will find many celebrities who have invested in real estate and own plenty of properties. However, some millionaire and billionaire stars who believe in enjoying the present spent lavishly on one house. They dedicated everything they had to this property and turned it into paradise. Find out the 12 celebrities with the most expensive homes in Hollywood.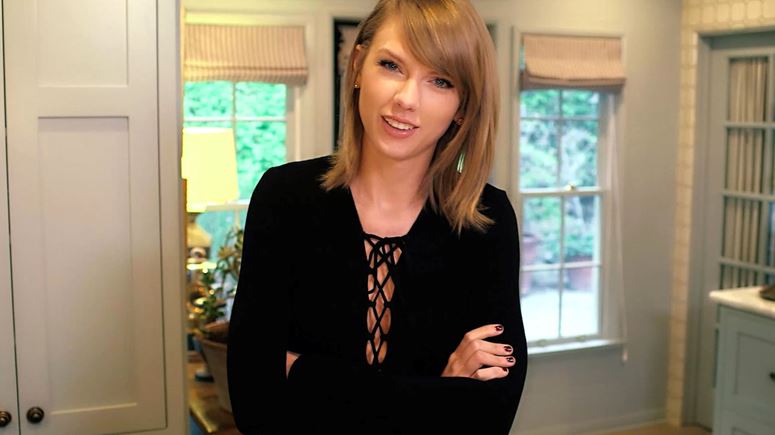 Taylor started earning millions of dollars ever since she was a teenager composing songs. Given how her music career has only grown exponentially over the years, we have no doubt about the fortune she must have. The royal princess of music owns a 1934 mansion worth $30 Million. It is one of the most expensive real estates in her portfolio that expands over an area of 10,982 square feet. It has seven bedrooms and 10 baths. This goldie-oldie property was home to iconic names such as the "G" in MGM, Samuel Goldwyn, Charlie Chaplin, and Marlene Dietrich.
Playboy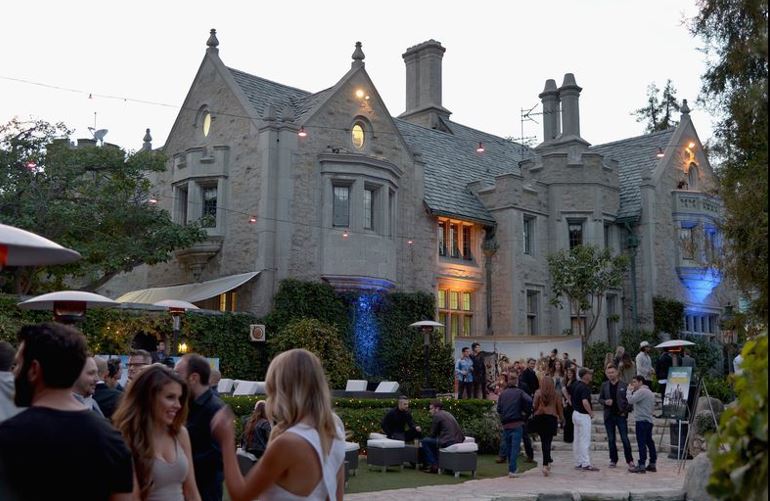 We bet you were expecting the popular Playboy mansion. The legendary founder of Playboy, Hugh Hefner Playboy lived up to our expectations with this massive and fascinating mansion. It had a whopping number of 35 rooms, a tennis court, a basketball court, a wine cellar, an aviary, a screening room, and a zoo. Excluding the zoo and aviary, this mansion would be a dream house. He bought this for $1.1 million in 1971 but sold it for $100 million in 2016 before his passing away.
Lady Gaga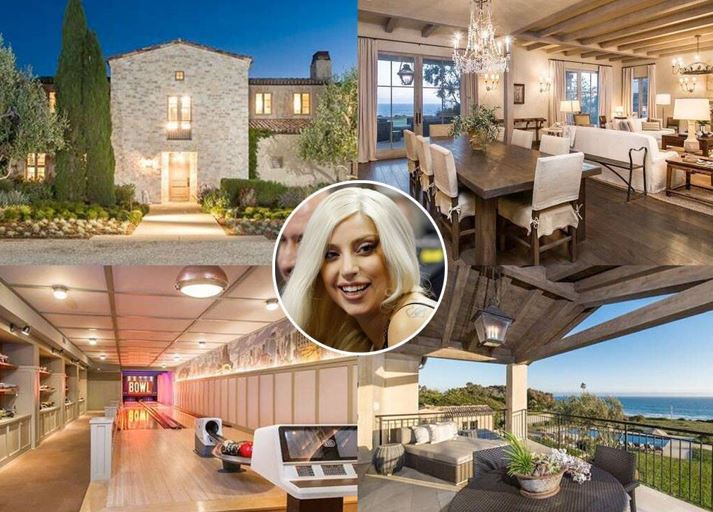 The queen of music loves to pamper herself and run her own empire. She bought a mansion for $23 Million in Malibu. The six-acre property has a two-lane bowling alley, home theatre, game room, guest cottage, bocce ball court, and a wine cellar. The majestic property expands to 6 acres and has a scenic ocean view.
Oprah Winfrey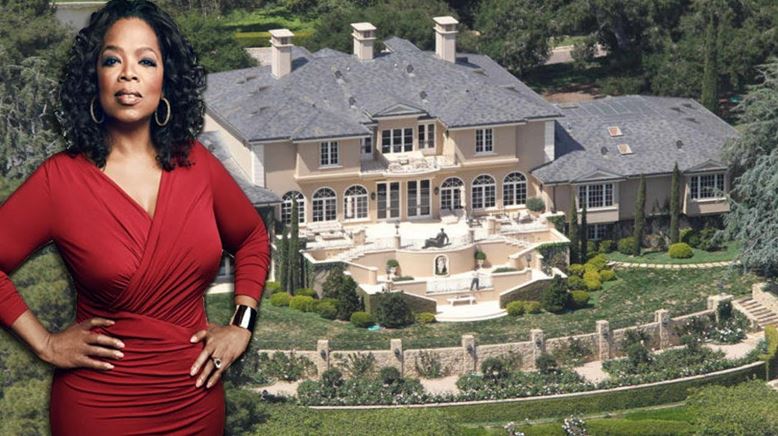 The first African-American woman producer and one of the most influential personalities globally has no shortage of money. The self-made woman spent $50 million on the 23,000 sq ft mansion in 2001. Apart from that she also spent a fortune on its sumptuous renovations. Name one thing that you want in a house and Opera has it all to herself- two theatres, six bedrooms, 14 bathrooms, 10 fireplaces, ponds, tennis court, wine cellar, lake, tea house, and a separate guesthouse with a pool. According to reports, its current value in the market is about $100 million.
Sarah Jessica Parker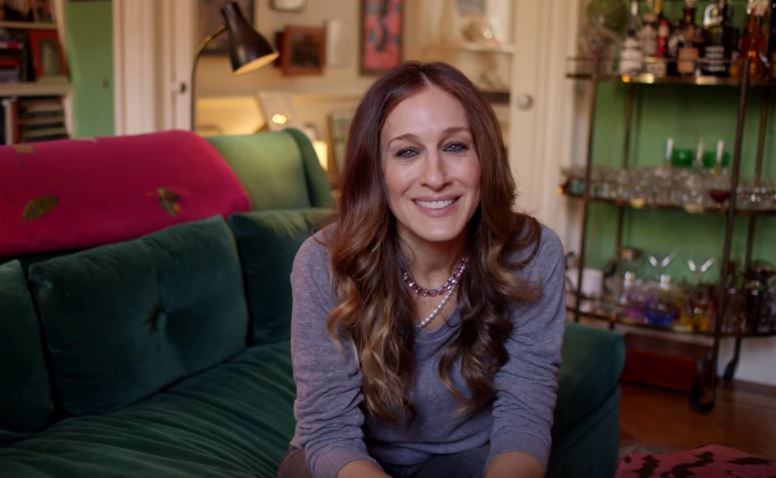 If you have watched "Sex and the City" then you won't be surprised to know that the star of the show is a hardcore New York girl. Just like her character, Parker couldn't stay away from New York City. She and her husband bought two townhouses for $34 Million, tore them down from inside, and turned them into a beautiful mansion. According to reports, they are planning to sell it in a private arrangement.
Kim Kardashian and Kanye West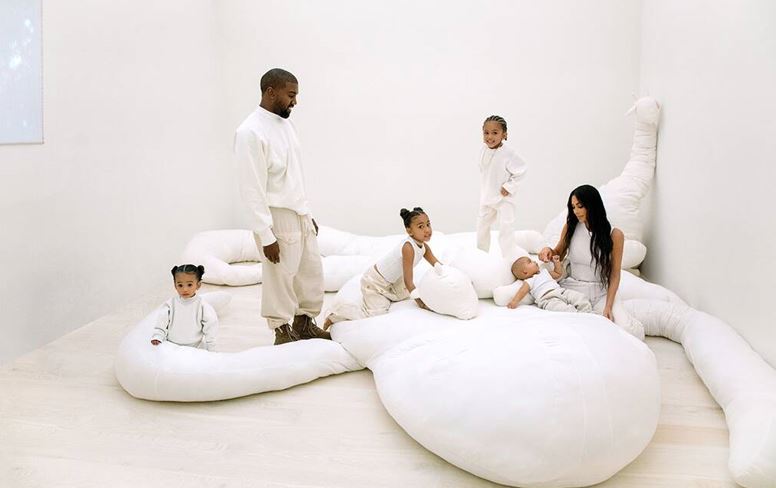 One of the most powerful and affluent couples in the show business is none other than Kim and Kanye. These moguls where both the partners are uber rick spent $40 Million on their mansion on Hidden Hills. The $40 Million also includes the $20 Million they used on the renovation. It is inspired by a Belgian monastery and houses a music lab, spacious closet, vineyard, and eight fireplaces.
Tom Cruise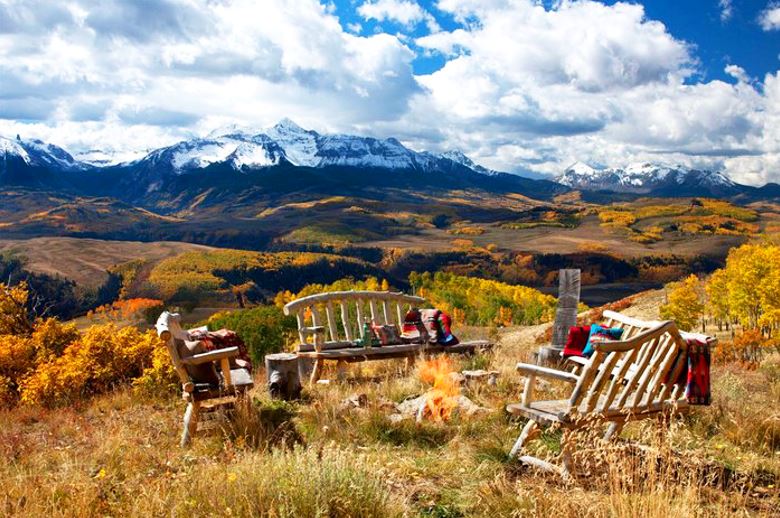 The top-most and highest-earning actor of Hollywood, Tom Cruise has earned a fortune over the span of his successful career that has witnessed many blockbusters. We are not surprised to find out that he owns one of the grandest properties. The Telluride, Colorado property is grand because it stands on an area of 298 acres. Yes, Tom Cruise's home has hills, a forest, helipad, and horse stables.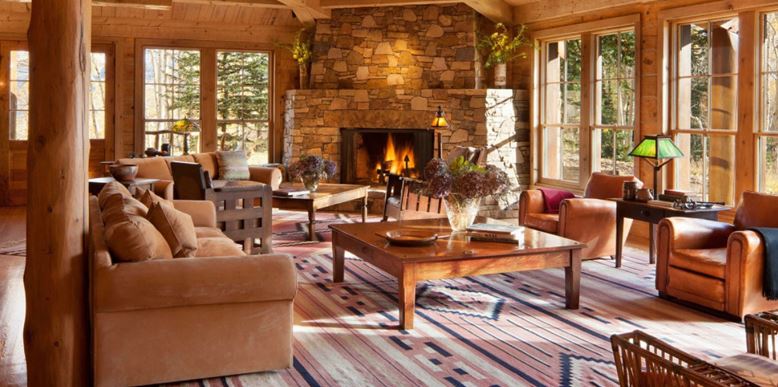 Apart from the seven bedrooms and nine bathrooms, it houses a separate library room and a record room. It is worth about $60 Million in the market. We kid you not, it legit looks like the ideal home or condo that we dream of on the hills. It has rustic vibes with wooden flooring, walls, pillars, and roof.
Brad Pitt and Angelina Jolie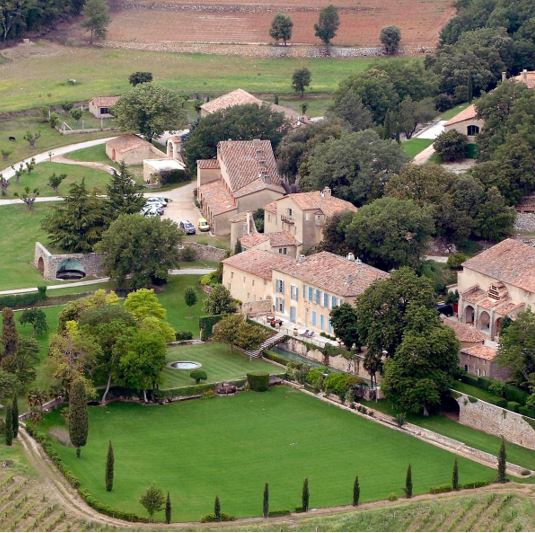 Forget about the Bly Manor of Netflix when there is a real-life chateau of the former Brangelina. When it comes to the former power couple, Angelin Jolie and Brad Pitt, their home would have been nothing but unique and royal. The two spent their fat Hollywood cheques on this majestic chateau in France that has 35 rooms, forests, a vineyard, olive groves, a private lake, and a fountain. This 1,200 acres of land was bought for $67 Million. It has structures from the 17th Century and also includes a chapel.
Bill Gates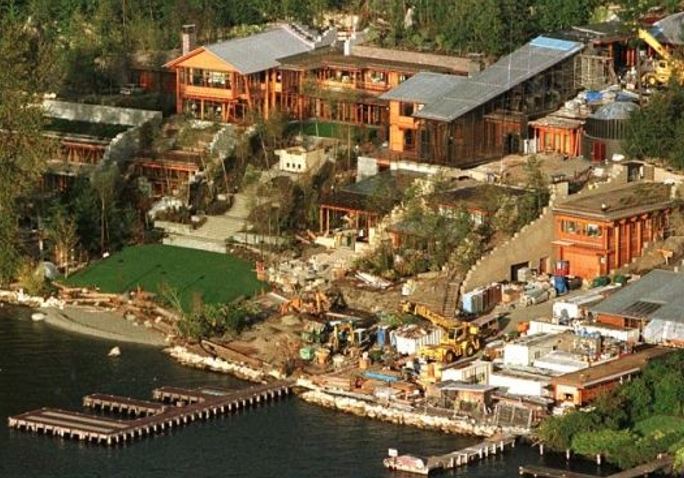 The co-founder of Microsoft and business magnate, Bill Gates will not disappoint you with the palatial mansion that he calls home. He bought it for $2 million in 1988 but spent $63 million on creating its aesthetics and design. According to sources, it has seven rooms, a massive swimming pool, a sauna room, and a trampoline. The property breathtakingly gorgeous and is worth about $127 million as of today.
Beyonce and Jay-Z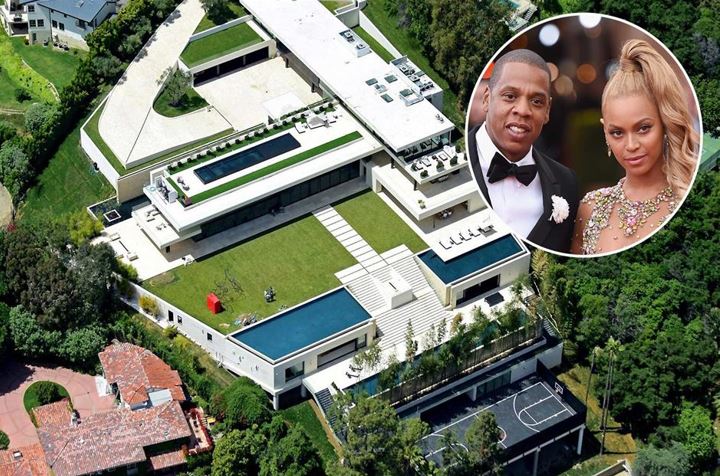 Beyonce and Jay-Z are so successful in the respective career that together they can build their own empire. The power couple with a combined net worth of $1.26 Billion spent $88 million on a mansion in Bel Air. It has four swimming pools, a separate house for the staff, a basketball court and a spa room.
Kylie Jenner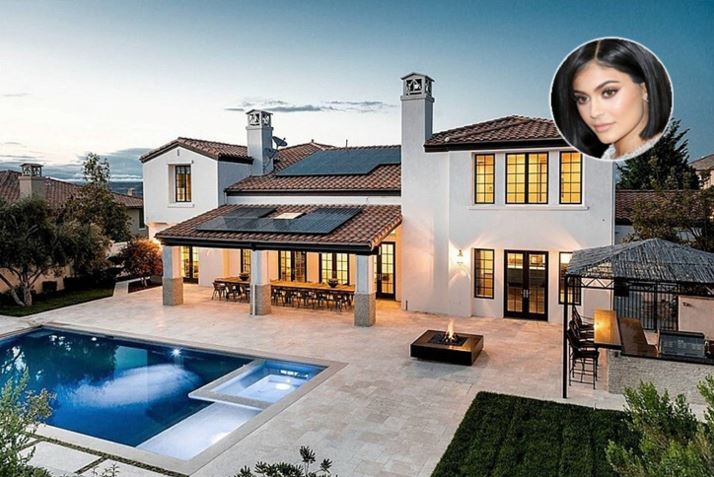 Kylie is one of the celebs whose name is synonymous with glamor, luxury, and wealth. She has a stylish home on Holmby Hills in Los Angeles. It has seven bedrooms, 14 majestic baths that make you forget everything, and a fancy swimming pool. It is believed that the property also has a separate house dedicated to security with a snazzy kitchen and also a bath. Can we have a workplace like that?
Gwen Stefani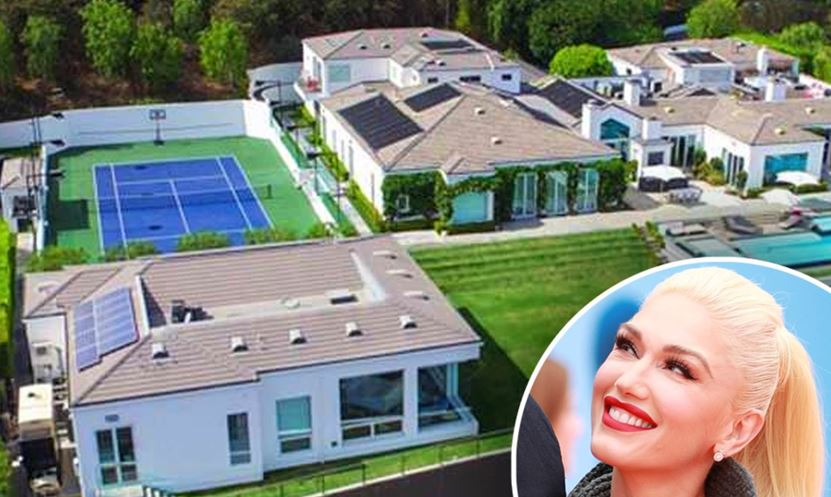 Singer and entrepreneur, Gwen Stefani lived in this picturesque mansion on Hollywood Hills known as The Summit till 2019. It has an infinity pool, tennis court, seven bedrooms, and a chicken coop. She bought this for $35 Million.