We often associate actors with their best performances. Their breakthrough roles or popular characters always come up when their names are taken. Fans and audience will always see Robert Downey Jr. as Tony Stark aka Iron Man and Leonardo DiCaprio as Jack Dawson from "Titanic" or Jordan Belfort from "The Wolf of Wall Street". But what about the actors? Most of the time, an actor's favorite role is a function of how challenging it is or what lessons or creative freedom it offers. Here are the 10 actors who revealed their favorite movie roles. Sometimes these film characters may be pretty small and unpopular to the world.
Matthew McConaughey
We are bound to remember the work and experience that brought us the most joy a bit more than the ones that brought us success. Before Matthew earned a critically-acclaimed title for his serious roles in "Dallas Buyers Club", "Interstellar", and "True Detective", his career was painted with comedy films. His most favorite role happens to be his breakthrough movie "Dazed and Confused" where he played a free-spirited teenager.
Viola Davis
Viola Davis is a precious gem of Hollywood with an Academy Award, a Primetime Emmy, and several Critics' Choice, TONY, and BAFTA under her belt. She is widely recognized for her characters in "How To Get Away With Murder", "Fences", and "The Help". However, Viola herself regrets starring in "The Help" as she feels that plot didn't do justice to the truth. Amidst all her big roles, she admires her guest role in NBC the most till this date.
Samuel L. Jackson
The great Samuel L. Jackson has plenty of amazing and adventurous roles under his belt. But can you guess which film did the MCU and Pulp Fiction star enjoyed playing the most? He often finds himself reminiscing his days shooting for The Long Kiss Goodnight. It is a mystery-thriller where a woman with amnesia sets on a journey to find her true identity.
Emma Watson
We can't think of anyone other than Emma Watson to fit the shoes of Hermione Granger. Both the women are almost synonymous with each other to their academic inclination, thirst for knowledge, and willingness to uplift the oppressed groups. Playing the role of Hermione Granger in the Harry Potter series was a dream come true for the nine years old Emma. The amazing woman that Emma has grown up to be is a reflection of the role she has played for over ten years.
Arnold Schwarzenegger
The mere thought of Arnold Schwarzenegger reminds us of his hunk physique, guns, and action. That's because of his most popular roles in The Terminator, Commando, and Predator. But the actor enjoyed working in Kindergarten Cop which had both comedy and dialogues alongside the action for a change.
Keanu Reeves
One of the most beloved actors of millions of people across the globe, Keanu has retained his position in the top 5 for many years. Different people admire Keanu for different roles. He rules most of the hearts for John Wick and The Matrix. But the film that rules is heart is Constantine for his love of comic books.
Gary Oldman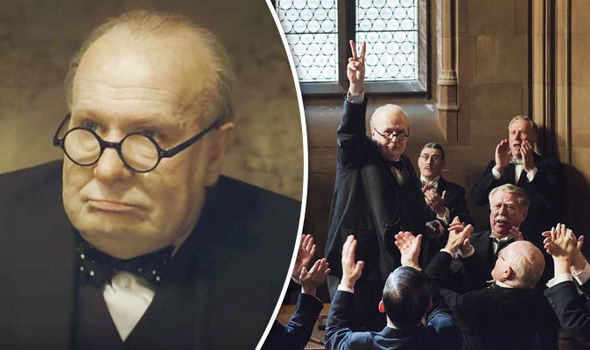 Any person who appreciates cinema and a good story know Gary Oldman's contribution to it. He is like a chameleon who transforms and blends completely into his character. From Sirius Black in Harry Potter to Commissioner Gordon in The Dark Knight Saga and Dracula in Bram Stoker's Dracula, there is no role he can't fit in. Gary also won the Academy Award for his outstanding performance as Winston Churchill in Darkest Hour.
Drew Barrymore
The extremely popular yet critically failed rom-com, "50 First Dates" is a favorite of hopeless romantics. Drew Barrymore is a fan of the movie as well. Based on a true story, it is about a vet who takes out a woman with short-term memory loss on a date every day, hoping that she will fall for him someday.
James McAvoy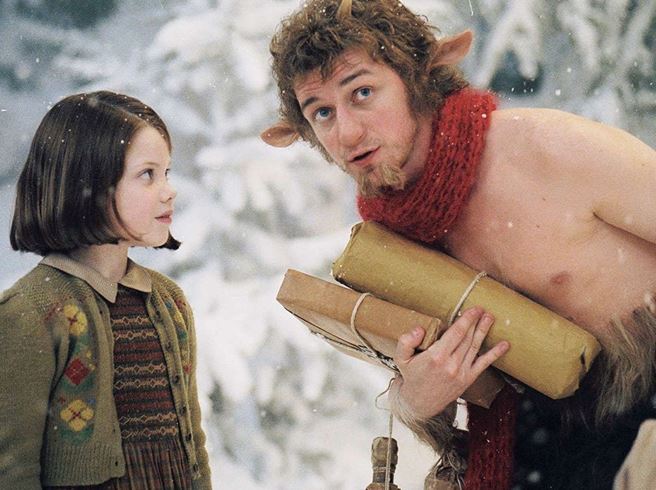 The talented actor has many films to be proud of- Split, Atonement, and X-Men Franchise. After all, these movies earned him worldwide popularity. However, for James, his biggest achievement was landing a role in his favorite childhood story "The Chronicles of Narnia: The Lion, The Witch, and The Wardrobe". Playing Mr. Tummus in the film was like reliving his fondest childhood memories.
Jeff Bridges
"The Big Lebowski" is a classic comedy that fans are still obsessed with till this date. Turns out that Jeff Bridges also reserves a special spot for this film. The film is one of the masterpieces by the Coen Brothers that takes us on an adventurous and humor-filled journey.