News
New Eternals Action Figure May Have Revealed Angelina Jolie's Role in Movie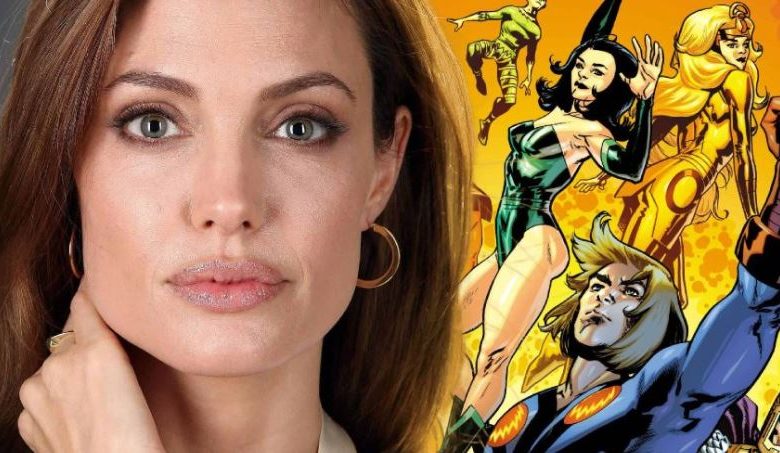 Eternals Action Figure: Angelina Jolie's Role 
If the world had not been kicked severely kicked down by the coronavirus pandemic, then we would have definitely seen Chloe Zhao's Eternals, and the same goes for The Falcon and The Winter Soldier. Hollywood ground to halt earlier this year, Marvel Studios and the Disney marketing machine were already gearing up for any regular year with movies, shows, consumer products, and all. Earlier this year, we started getting additional looks at falcon and the Winter Soldier due to the show's various merchandising assets popping up online. And now, Eternals is in the same boat.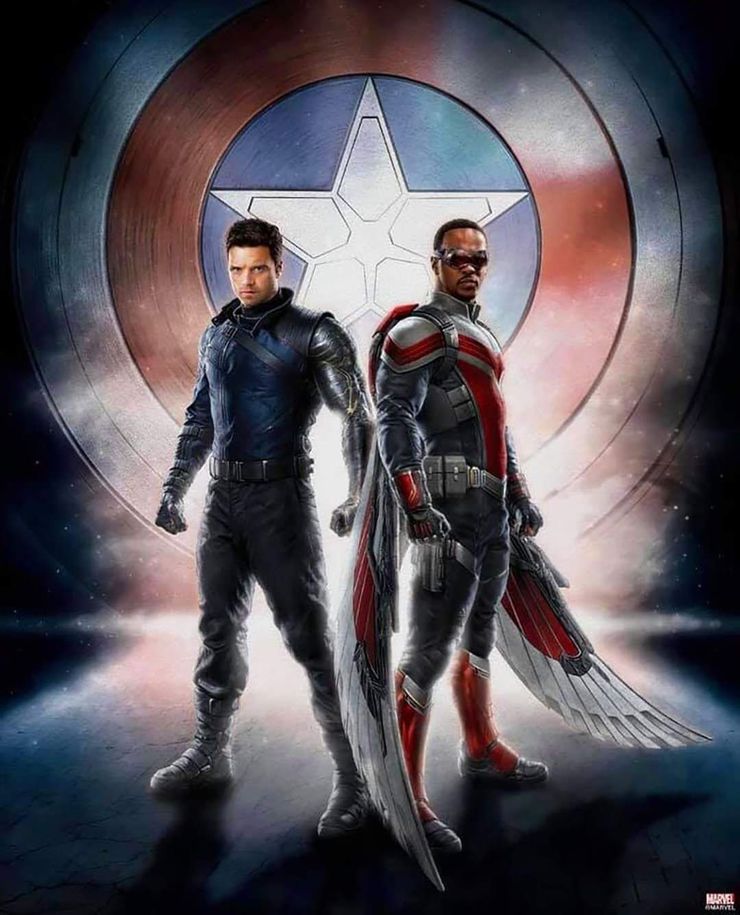 More packaging of the Eternals-centric wave has surfaced online, giving fans at least a slight look at the characterization of Thena, the Eternals character played by Angelina Jolie. With Gilgamesh serving as the wave's Build-A-Figure, it's revealed on the packaging he and Thena are "de-facto partners." "The strongest and kindest Eternal, Gilgamesh becomes Thena's de-facto partner when the events of the past exile them from the other Eternals," the figure's description reads. In addition to the six-piece Build-A-Figure. Ikaris (Richard Madden), Makkari (Lauren Ridloff), Sprite (Lia McHugh), Sersi (Gemma Chan), Phastos (Brian Tyree Henry), Kingo (Kumail Nanjiani), and Druig (Barry Keoghan) are the other figures included. Including this, we also got to see Salma Hayek's Ajak, with a massive headpiece earlier this year.
https://twitter.com/BRMarvelNews/status/1343288586544799748
Coincidentally enough, Chan's character in Eternals is the second Marvel role she's played in as many movies. She previously played Minn-Erva in Captain Marvel before being killed off. "My character dies in [Captain Marvel], so I thought there was no chance that I would really be coming back, which I was a bit bummed about," Chan said of her return. "But then I encountered [Marvel Studios boss] Kevin Feige during the awards circuit for Crazy Rich Asians and out of the blue, he just came up and said, 'We'd love to have you back. We'd love to make better use of you. We want you to do something else, so let's find that project.' But, to be honest, I had no idea that it would be so soon."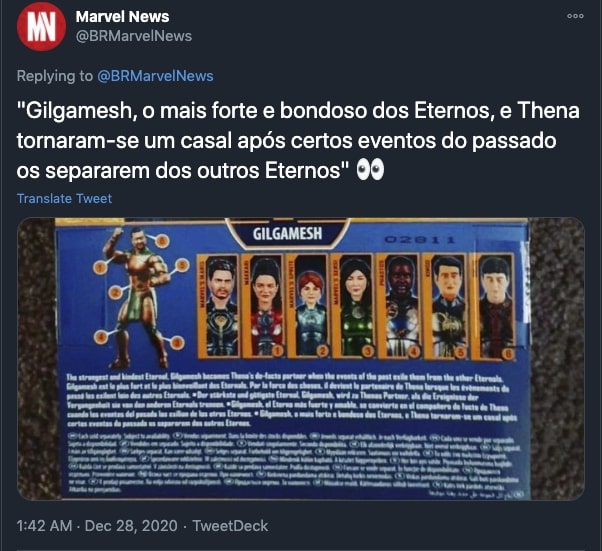 Eternals is set to release on November 5, 2021, and has a massive cast. It will undoubtedly be Marvel's biggest project, and the Marvel Cinematic Universe will only expand with better improvements and a storyline that puts you at the edge of your seat. Marvel is going all out with its content – The Falcon and The Winter Soldier, WandaVision, Loki, will be all making their way as series on Disney+, and others are Black Widow, Eternals, and many more.