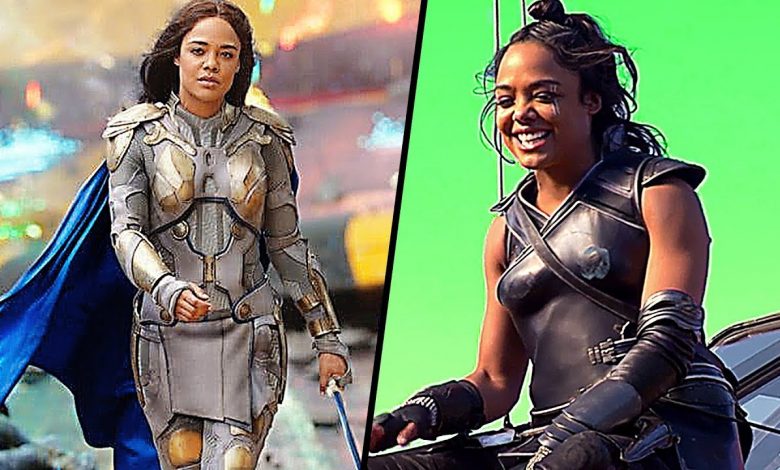 Marvel, Oh Marvel! This was our exact reaction when we saw this news. As we know that Marvel is all set to blow out its Phase 4 based on the events after Avengers: Endgame, we are on the road to see a dozen of new series on Disney+, and movies as well. But today, we will strictly try to refrain ourselves from covering the wide spectrum of Marvel Cinematic Universe Phase 4, and solely cover this one bit. We have more interesting news on Thor4, or officially called Thor: Love and Thunder, which will release somewhere in 2022. No official date has been announced yet, but the initial release date is 11 February 2022, which was, later on, pushed to May 6, 2022, as announced during Disney Investor's Day on 10th December 2020.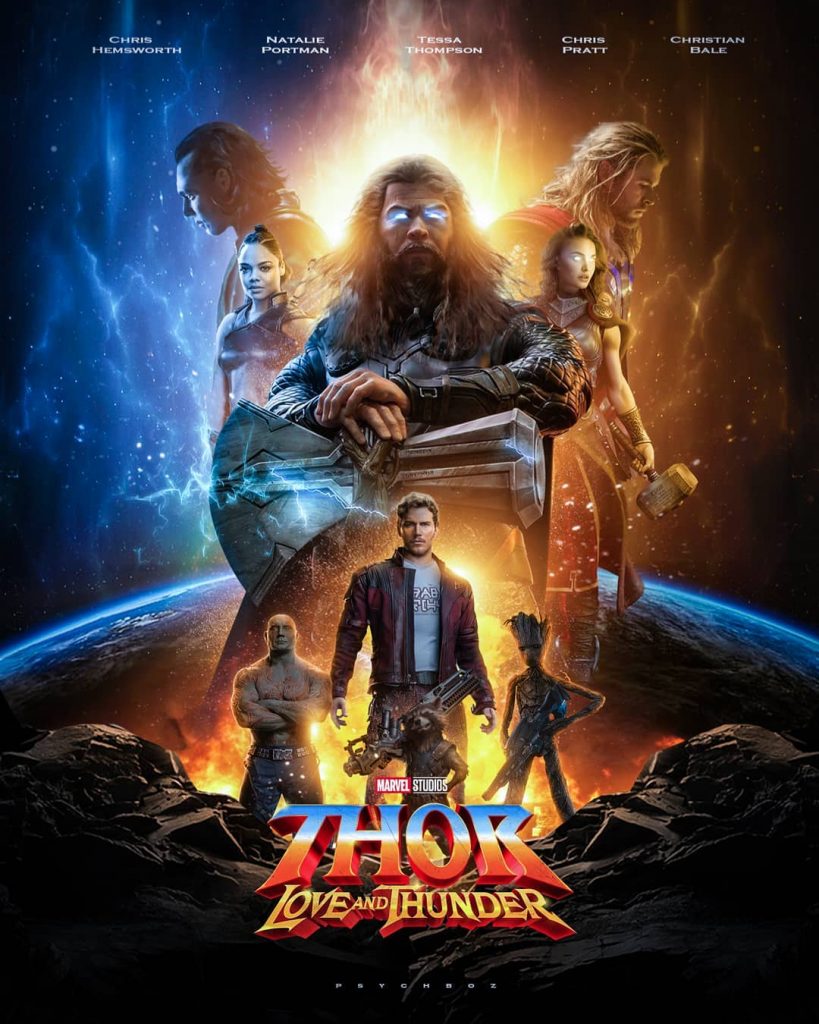 As previously announced that Christian Bale will be playing Gorr the God Butcher, the news legit spread like a forest fire. Up next, another mind-mind-boggling news is that Among the cast of the film will be Tessa Thompson's Valkyrie who will be settling into her role as the leader of New Asgard in the film. As Thompson teased in a recent interview with The Playlist, there's a chance that the journey of Love and Thunder could bring Valkyrie face-to-face with some other characters from the wider MCU.
Tessa Thompson said, "Yeah. I can tease that she's definitely King of New Asgard when we find her," Thompson revealed. "And as was the case in the last four, I would say that she's a part of an adventure that involved Thor, in the sense that it's called Thor: Love and Thunder. And I'd say there's some cool stuff going on. We have some new characters; we have some folks potentially from other pockets of the MCU. And then we have some folks, maybe, that we've seen before.
"Now, what really excites the fan that it is already confirmed that the Guardians of the Galaxy will slide into the film, particularly with Chris Pratt's Peter Quill/Star-Lord making a definite appearance. Beyond that, it is surely interesting to notice what Tessa Thompson means by "other pockets of the MCU",
but it's a treat for those who want to see Valkyrie interact more with Caption Marvel, played by Brie Larson.
Joining Thompson in Thor: Love and Thunder are Chris Hemsworth as Thor, Christian Bale as Gorr the God Butcher, and Natalie Portman as Jane Foster, who will become The Mighty Thor in the film.
"I'm just looking super forward to seeing a woman wield the hammer,"
Thompson previously said during an appearance at ACE Comic-Con.
"Natalie's already getting buff and I'm going to teach her my trick about grunting. Let me text her now about that, actually. [laughs] I'm really looking forward to the next phase, I think it's going to be an exciting one."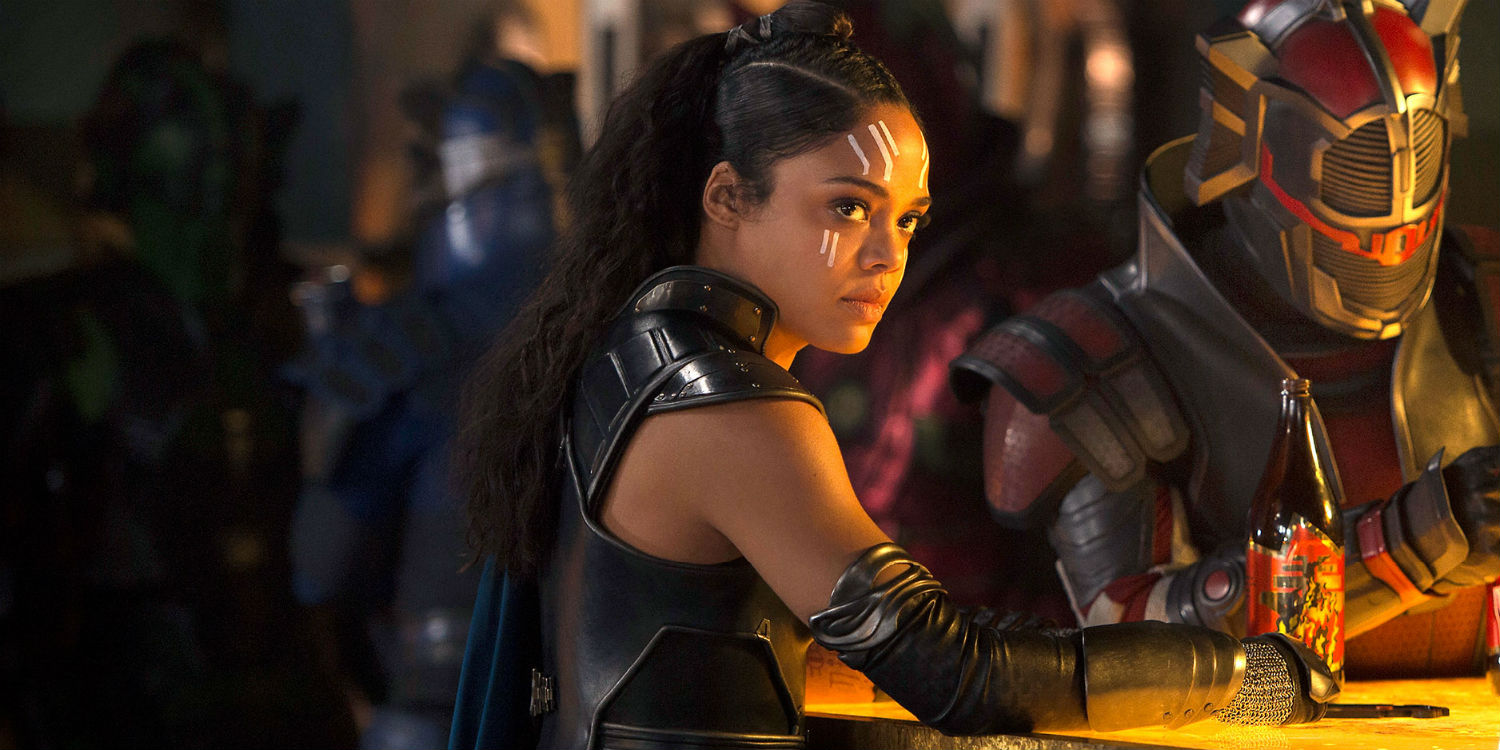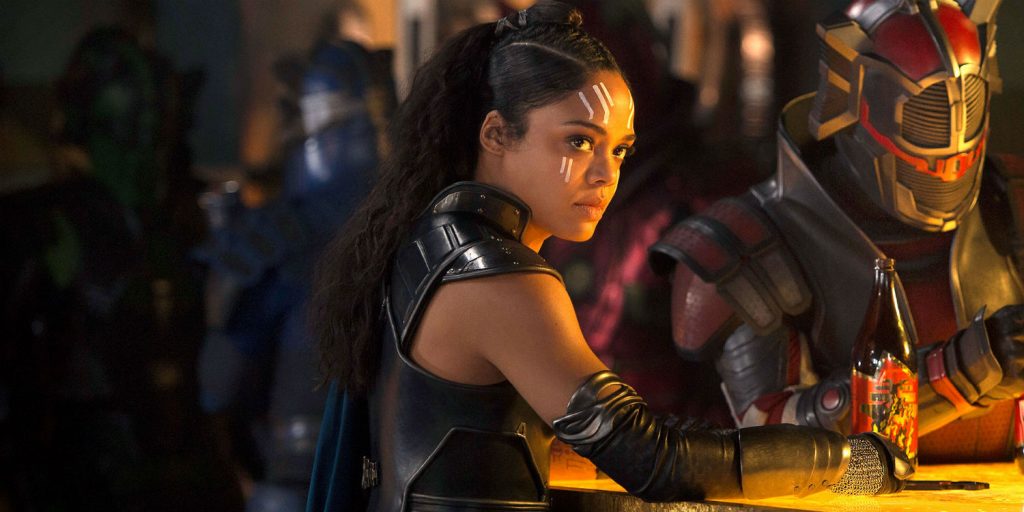 Good lord, this movie is not holding back and all we can think of is how they will go ahead with the marketing. This might be that movie in the MCU that will certainly break all the solo heroes' records and claim its throne for many years to come. 2022 is far away, but we hope that day comes soon and Marvel keeps us thoroughly updated. Let us know what you think of Tessa Thompson in the comments below!