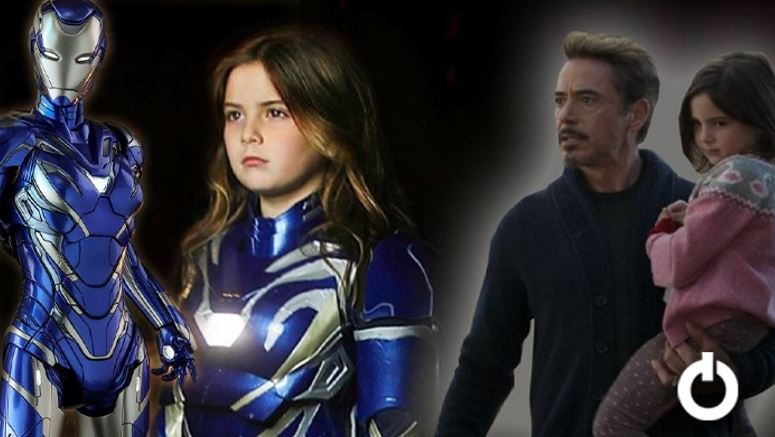 One of the greatest additions of Avengers: Endgame was Maguna. Little Morgan Stark made the movie even more lovable. It was another example of Marvel's perfect casting choices. The 7-year-old Lexi Rabe was able to add a lot of emotion to the story and what's crazy is that a lot of people were not even expecting her arrival in Endgame. It was set up in Avengers: Infinity War, and we just loved it when it happened in Endgame. We loved her 3000 when Maguna made her entry into the MCU while wearing the Rescue armor helmet. And now, she's wearing the entire Rescue armor. You see, like mother like daughter!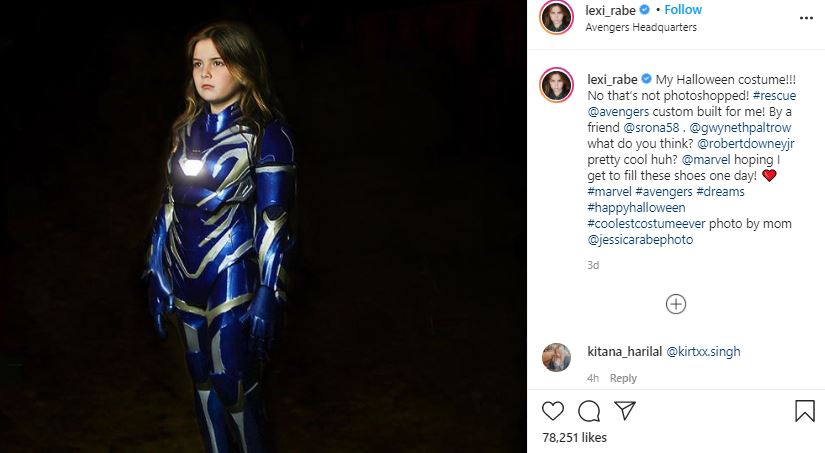 That's a hellova Halloween costume to be honest! Even I'd like to have that in my closet. And, this is not it. We've got yet another image of Lexi wearing her Rescue armor. Here, take a look: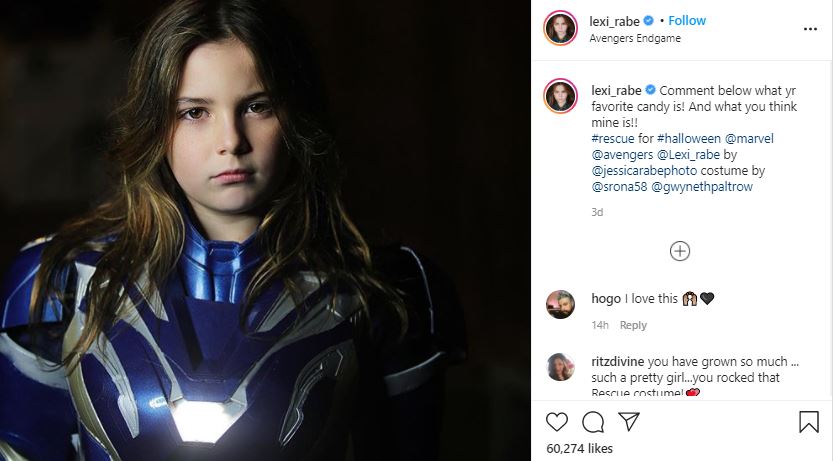 Tony Stark maybe gone, but Morgan & Pepper could surely return in a future MCU movie or a Disney+ TV show. It'd be interesting to see when that happens though. For now, Gwyneth Paltrow is done with the MCU. But in her past interviews, she has confirmed that she will return if Marvel will need her to make a cameo here and there. It could happen as soon as Spider-Man 3, but we're not a hundred percent sure of it right now. Although, it will definitely happen if Marvel ever ends up doing an Ironheart series.
A while back, The Cinema Spot reported that we might actually get a solo Ironheart show on Disney+. That's where Riri Williams might make her debut. It was suggested that Marvel was accepting pitches for the Ironheart series. A showrunner was not attached to the project back then, but Marvel's plans were to begin its production in the latter half of 2021.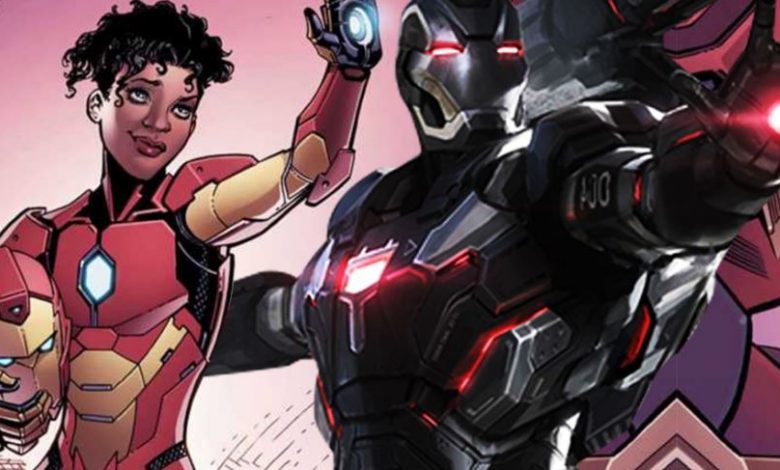 A month before this report hit the internet, YouTube Channel Lords of the Long Box stated that we're supposed to get a new War Machine Disney+ series. It had been in development all along and Marvel might do it soon. Their scoop even mentioned that Riri Williams will be a part of this series, and Rhodey will help with her origins. Well, if The Cinema Spot's report is true, then they might have been talking about this War Machine & Ironheart team up show instead of just the solo Riri Williams show. Although, we're pretty sure that if there were any plans of it, they may have been pushed even further due to the Coronavirus.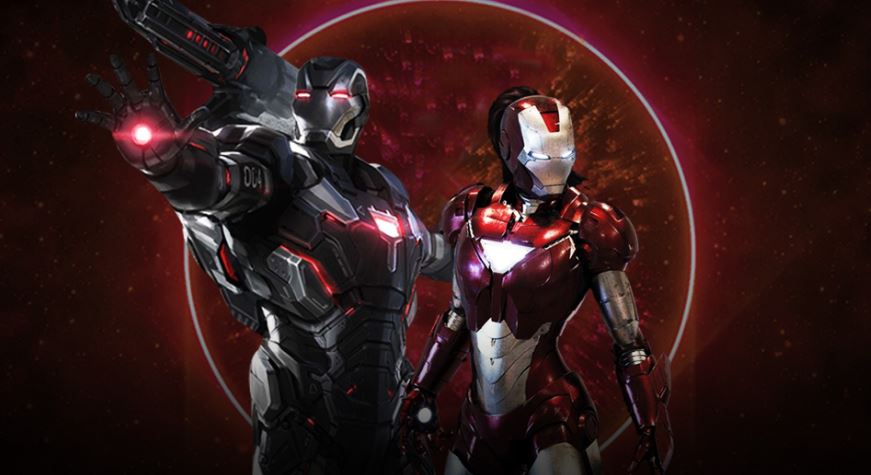 But yea, the idea is solid. I mean think about it. Tony Stark is the one to spot & recruit Riri Williams in the comics. But since he is not around, Rhodey could actually be the one to do it. He might be Riri's mentor. And, he'd finally get his own series getting featured alongside Riri. After turning her into a superhero, Rhodey could retire. Or who knows, maybe he could even become the Vice President of America. That's certainly a story arc that Endgame writers Christopher Marcus & Stephen McFeely initially planned.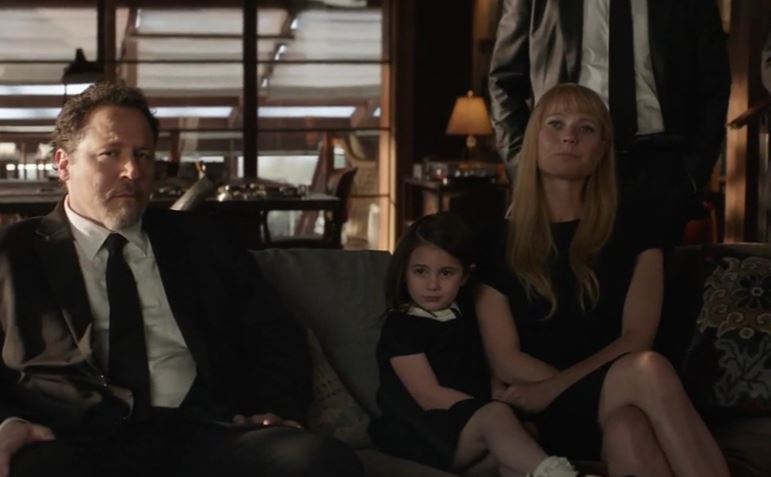 The reason why I'm talking about this hypothetical rumored project is because this is where Pepper & even Maguna could have a natural cameo. They might have to be shoehorned in any other project, but this is where they could surely return. Because let's face it, who is going to fund Riri's Ironheart project? Is it going to be Rhodey? Obviously not! Will it be Stark Industries? You betcha! So, let's wait and see how things turn out for Pepper & Morgan Stark within the MCU.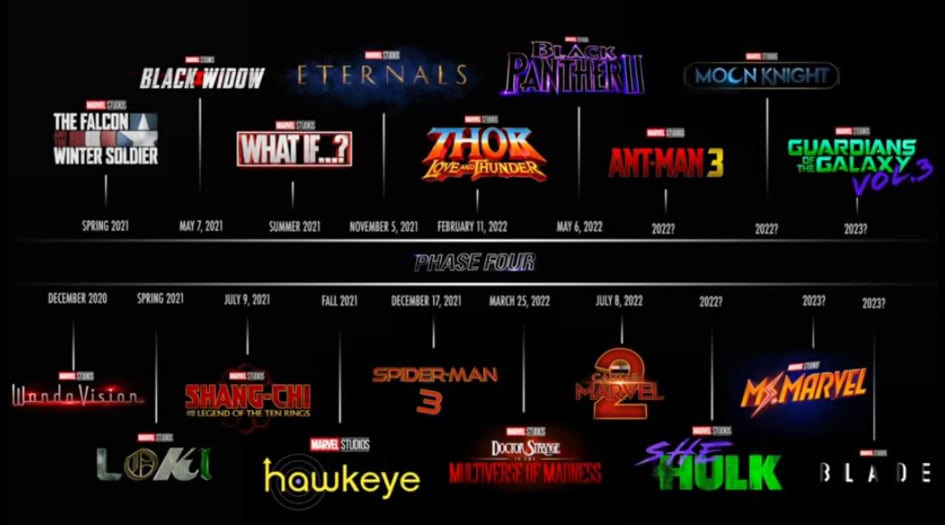 Till then, here's what the Phase 4 slate looks like – WandaVision is set to arrive on Disney+ in 2020. The Falcon and the Winter Soldier is confirmed for 2021 and it could arrive in Spring. Black Widow releases on May 7, 2021, Shang-Chi and the Legend of the Ten Rings on July 9, 2021, Eternals on November 5, 2021, Marvel & Sony's Spider-Man 3 on December 17, 2021, Thor: Love and Thunder on February 11, 2022, Doctor Strange in the Multiverse of Madness on March 25, 2022, Black Panther II on May 6, 2022, and Captain Marvel 2 on July 8, 2022. Blade, Ant-Man and the Wasp 3 & Guardians of the Galaxy Vol. 3 are also confirmed for future releases. As far as other TV shows are concerned, Loki, What if…? & maybe even Hawkeye will arrive next year. Ms. Marvel, Moon Knight, She-Hulk & the Nick Fury (SWORD) series will possibly arrive in 2022.