Movies
10 Movies Where Serious Actors Played Comedy Roles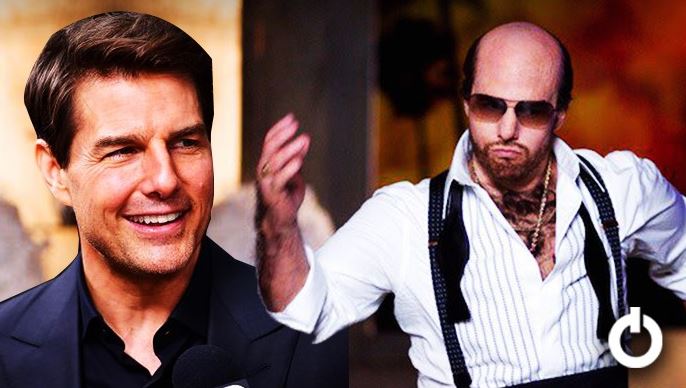 Serious Actors Played Comedy Roles:
Some actors in Hollywood have made comedy their forte. Most of the comedy and entertaining movies will feature only actors like Ben Stiller and Jim Carrey. Whereas critically-acclaimed stars like Leonardo Di Caprio and Joaquin Phoenix have built a name in the industry for intense roles. You'll mostly see them in sci-fi, action, psychology, and thriller movies. At least once in your lifetime, these actors have given you goosebumps. But surprisingly they also took some entertaining roles for a change. Instead of giving you the child, this time they gave you a tickle. We have listed some of the most hilarious roles surprisingly portrayed by actors known for serious roles. Find out the 10 movies where serious actors played comedy roles.
 1. Brad Pitt in "Burn After Reading"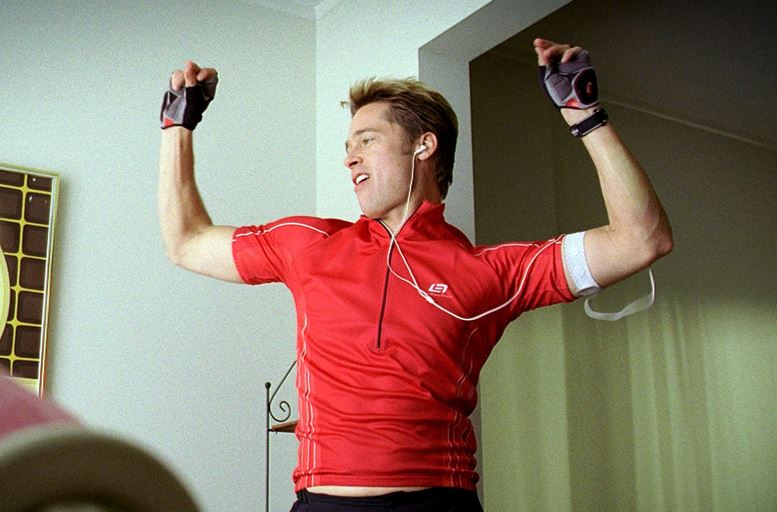 Brad has fixed a place in our mind as the pouting character in action movies. But in the crime-comedy Burn After Reading, Bradley plays an animated character who lays hands on a precious CD that records valuable information about the CIA. It was a delight to watch Pitt in such a free body language.
 2. Ralph Fiennes in "The Grand Budapest Hotel"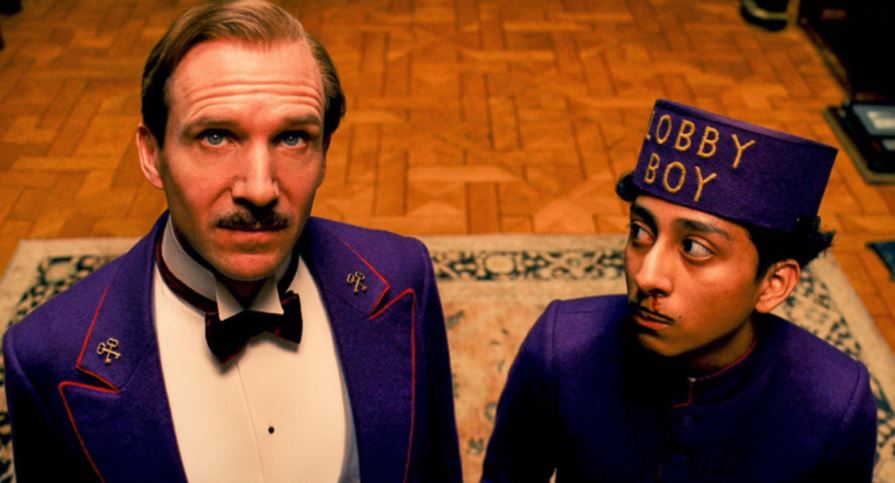 The fierce eyes are widely recognized as the slit-eyed and cold-blooded Voldemort from Harry Potter movies. He has earned accolades and critical acclamation for his powerful performances in Schindler's List, Skyfall, etc. The Grand Budapest Hotel was out of his resume but he couldn't deny the brilliant piece by Wes Anderson. He played the interesting protagonist M. Gustave, a virtuous concierge who takes us on his compelling adventures as a fugitive falsely framed for a murder.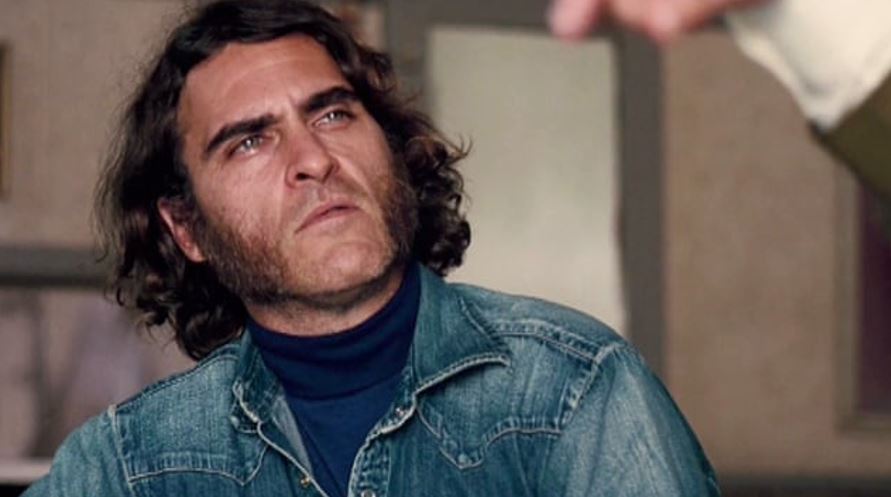 Thinking about Joaquin Phoenix brings back the chilly and greyish memories of Joker, Gladiator and You Were Never Really Here. He is ingrained in our minds as a serious and out of the box person you'd want to stay away from. Even though Inherent Voice was again a serious crime mystery, Phoenix's character was relatable for a change. He plays an investigator who helps his former love interest in a case. Phoenix's character is lighter and more normal than his other villainous roles.
 4. Meryl Streep in "Death Becomes Her"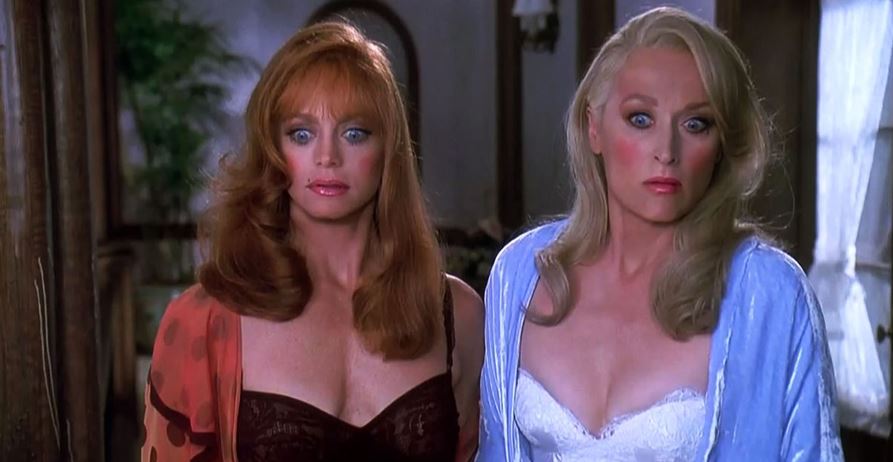 Meryl Streep is one of the most revered actresses in the world who has played powerful and formidable roles throughout her career. But she broke her picture Hollywood built for her and got on board with Death Becomes Her, a story that lays far away from her commonly perceived movies. It was a bizarre comedy where she and her nemesis drink a magic potion that not only leaves them ageless but makes them immortal and they don't have to feed on blood for that.
 5. Jason Statham in "Spy"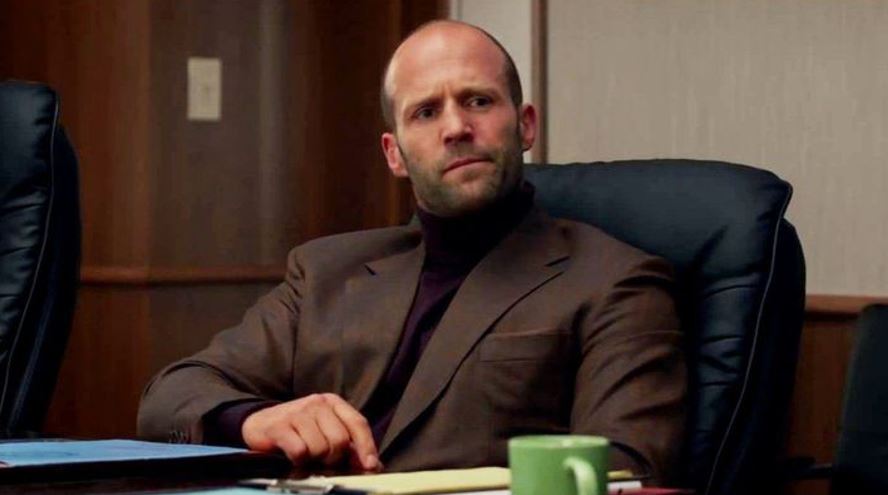 An action star who is strongly associated with action and thriller movies, Jason cannot even be imagined without a gun in his hand. Jason doesn't compromise with his gun in Spy but at least he starred in a comedy. It was a win-win situation since Spy comprised of both comedy and action. He played a highly enthusiastic agent who gloated about his own missions. The character seemed to be mocking Jason's roles in other movies.
 6. Billy Bob Thornton in "Bad Santa"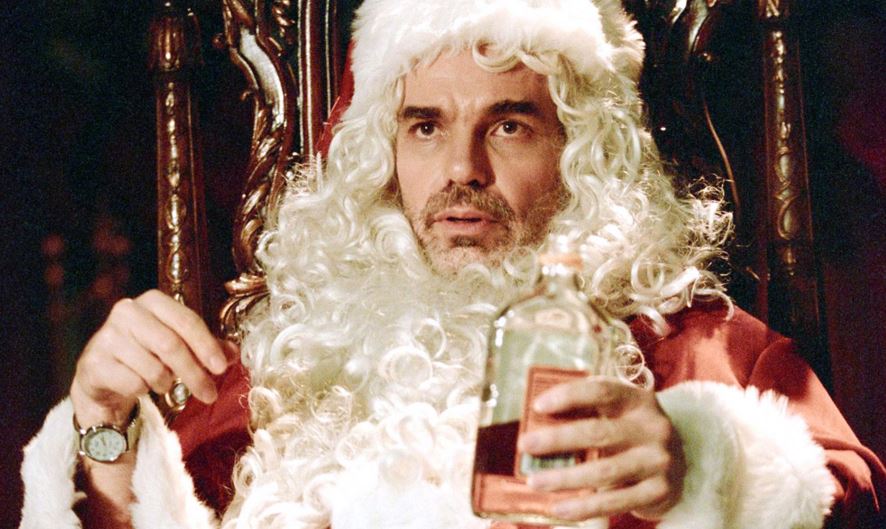 Thornton is widely recognized for his grim and dramatic roles in Sling Blade, Goliath, and Monster Ball. But for once, Thornton decided to work for the young audience in Bad Santa. Bad Santa is an unconventional light-hearted Christmas film where he plays a burglar in Santa's outfit trying to rob a mall. Fate brings him across an 8-year old bullied boy and the two grow a warm friendship.
 7. Tom Cruise in "Tropic Thunder"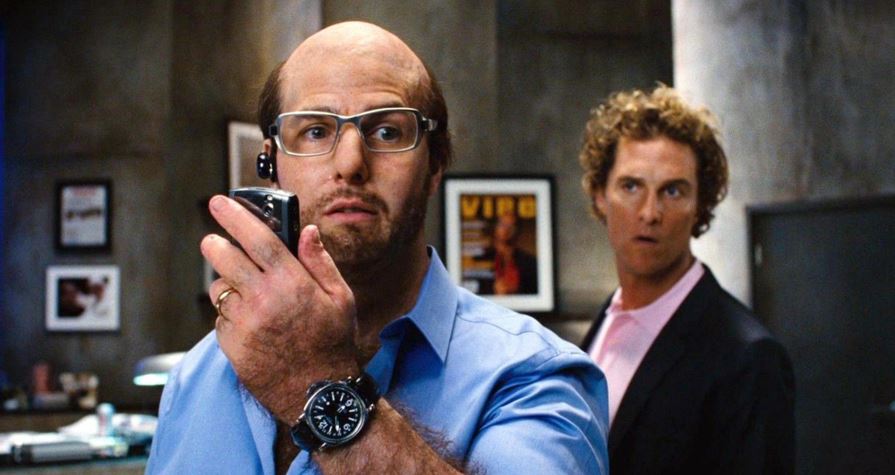 Talk about the top 5 handsome and charismatic action stars of Hollywood and you'll find Tom Cruise's name there for the last few decades. Instead of being typecasted this time, Tom transformed himself completely from inside-out for Tropic Thunder. He was the balding but hairy man with moobs. Not just Tom even Robert Downey Jr. was totally unrecognizable in the movie.
 8. Robert DeNiro in "Meet The Parents"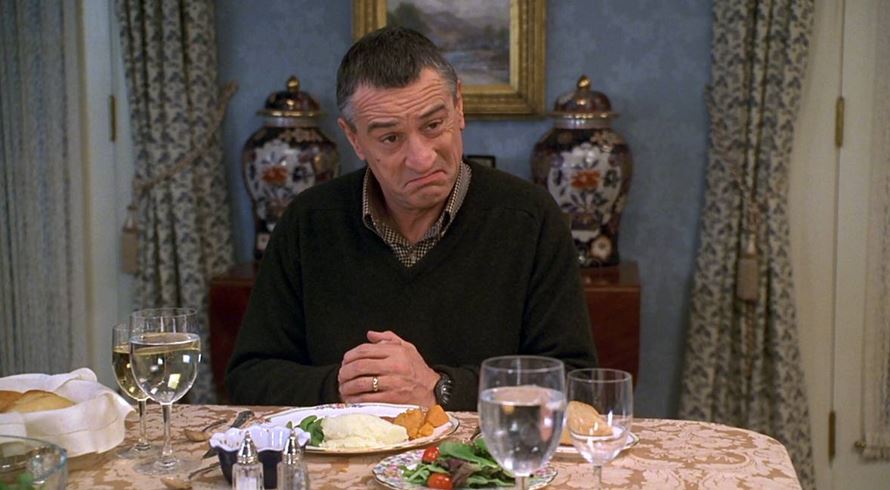 Robert built his career in crime genre like Good Fellas and Taxi Driver. After relishing the top of the pyramid in Hollywood, the actor gradually veered towards light-hearted roles with movies like Stardust, Analyze This, and The Intern. In Meet The Parents, we saw him in a surprising role where he plays a protective father of the lead actor's love interest. The movie is all about his imaginative worries around his kid.
 9. Leonardo DiCaprio in "The Wolf Of Wall Street"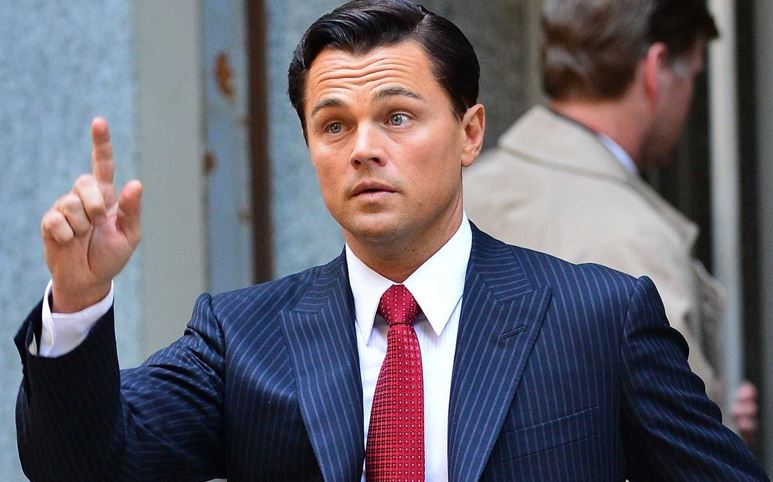 Leonardo in comedy? That seems like a far-away dream! We can't even imagine the tough face of The Revenant, Inception, and Shutter Island making us laugh. But being the versatile actor that he is, Leonardo took us by storm in The Wolf of Wall Street by playing the charismatic stockbroker who descended to drug addiction and immorality.
 10. Joe Pesci in "My Cousin Vinny"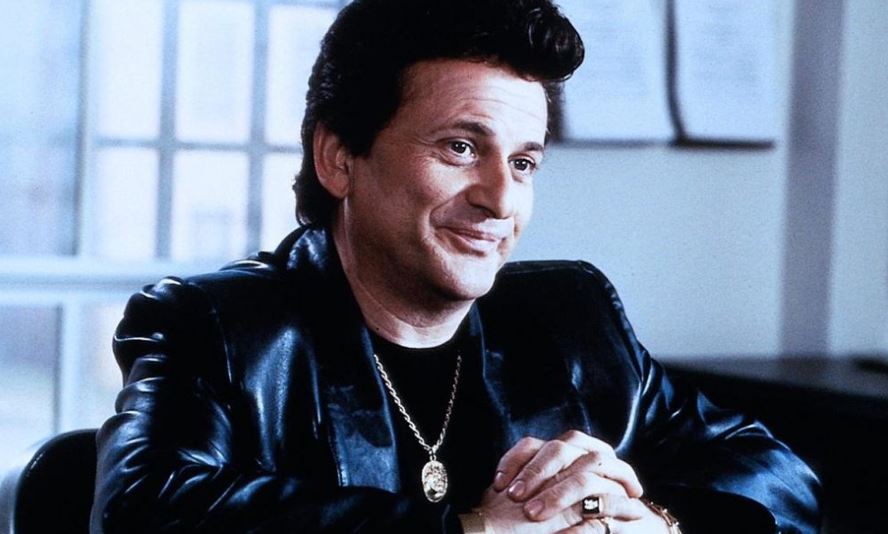 Best known from Goodfellas and Raging Bull, Pesci has a forte in violent/crime movies. But he captured our hearts in his hilarious portrayal of Vinny in My Cousin Vinny. He plays a smart but fowl-mouthed and amateur lawyer representing his cousin and a friend in a murder case.