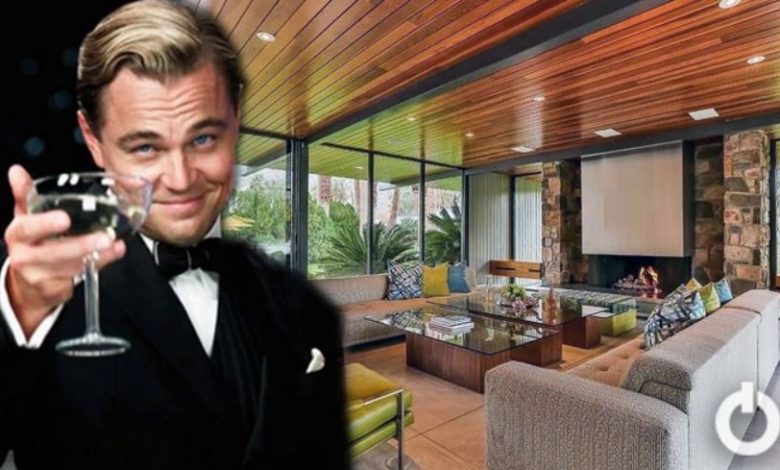 Expensive Items Owned By Leonardo DiCaprio:
Leonardo is a self-made man who didn't leave a single stone unturned to stand out in Hollywood. He has earned both critical acclamation and world-wide popularity by starring in iconic movies. Leonardo is not just a terrific actor but also a genius whose strategic choices of movies retained his top spot. Most of his movies like Titanic, The Wolf of Wall Street, Inception, and The Revenant were a commercial success at the box office, making fortune very kind to him. With a swimming pool full of money, the bachelor loves to spoil and pamper himself. Hold on to your jaws as this article will take you through the lavish shiz bought by Leonardo DiCaprio.
 1. Riverhouse Apartment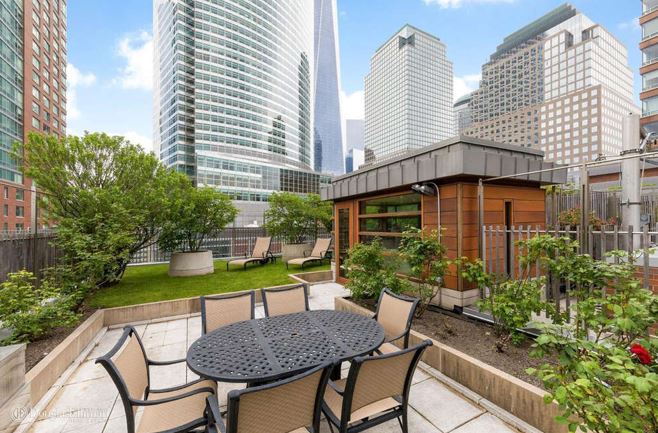 Riverhouse is a popular home to many celebs whose eyes fell on it for its eco-friendly attributes. It is located by the Rockefeller Park and has an arresting view of the Hudson River. We already love the sound of this residence which also has a public library and a cafeteria that is powered by wind and solar energy.
 2. New York Condominium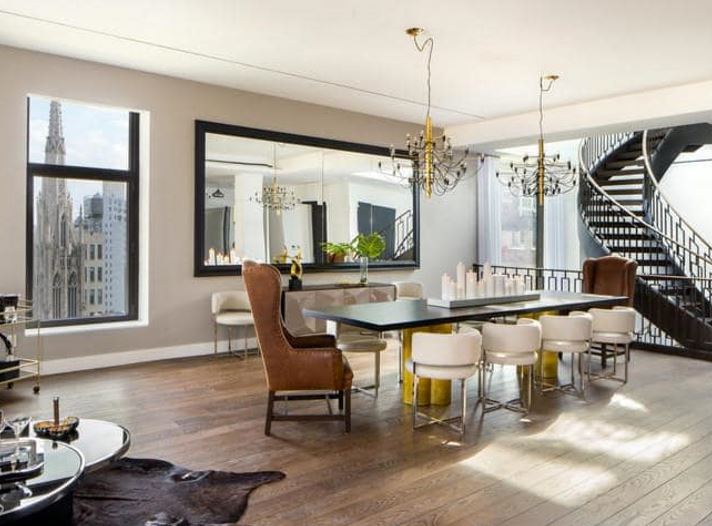 In midst of the hustle-bustle of the dream city New York, this star flaunts his condo with an area of 3,663 sq ft. For someone with a taste for the high rise buildings that kiss the horizon, these floor to ceiling majestic windows provide a perfect view. This condo is no less than that of The Great Gatsby played by Leonardo. Out of all the embellishments, our favorites are the in-built juice station and the vitamin-c infused showers. The condo is worth about $10  million and the parking garage alone cost him $1 million. However, the actor has reportedly sold the apartment.
 3. Hollywood Hills Home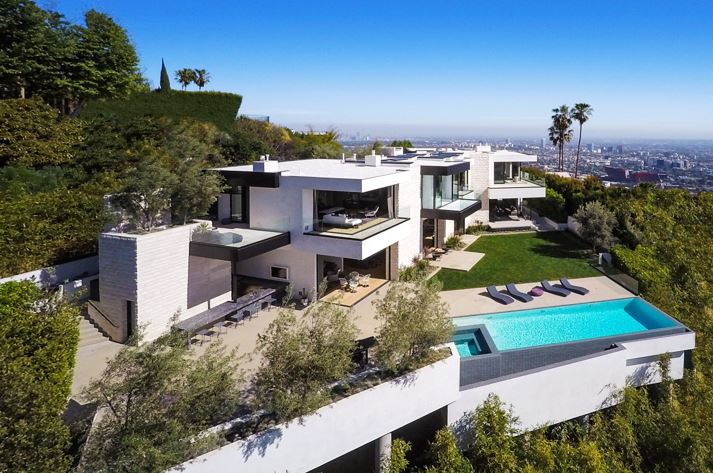 The Wolf of Wall Street star bought this lavish residence in 1999 for $4 million. It is an environmentally friendly house that runs on solar energy. With architecture from the 1930s, the house is spread across 4,551 sq ft. Leonardo once rented this cozy home to his friend, Tobey Maguire who surely enjoyed its colossal tennis court and the raised swimming pool in the sun deck area.
 4. Second Hollywood Hills Mansion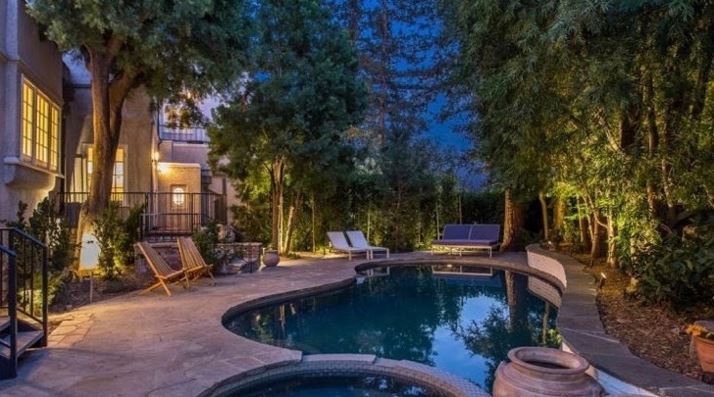 While owning even one mansion in LA is once in a lifetime dream, for Leonardo it is just an investment or a hobby of the rich. Leonardo owns 2 mansions on the coveted Hollywood hills and this is the second one that was purchased at $3.8 million. The majestic mansion is known to have a whopping number of 6 bedrooms and 7 bathrooms under the super high ceilings.
 5. Blackadore Cay Island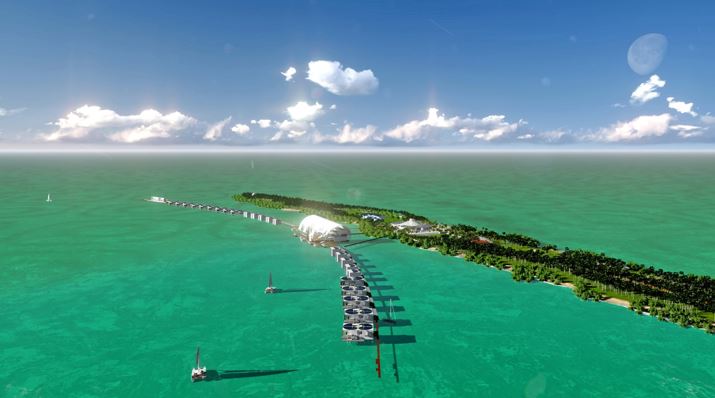 Who cares about the mansions when this man owns the whole frigging island? He bought 104-acre private island with his friend for $1.75 million. It happens to be a fruitful investment for Leonardo who has joined hands with the Four Seasons hotel chain to build a beach resort on it. The island caters to about 80 residential plots, beach bungalows, and a spa.
 6. Rising Sun Yacht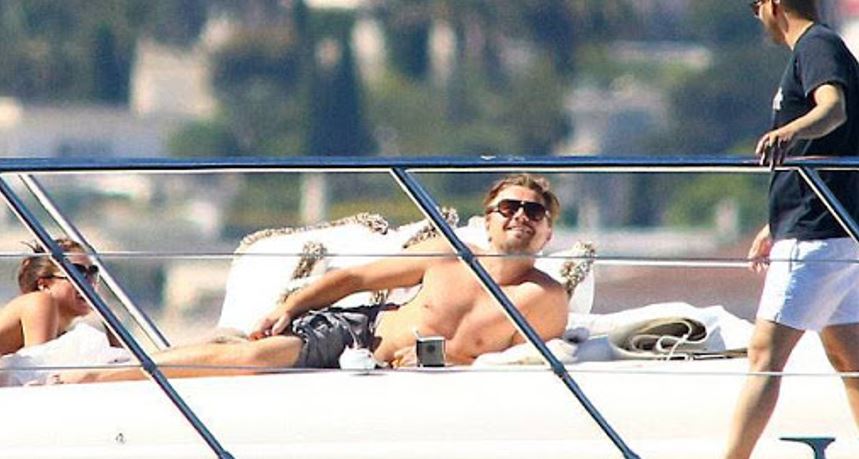 After purchasing all the above-mentioned items, the only missing thing that completes the bachelor is a yacht. It is not just any yacht, this baby was the 11th largest in the world the year it was purchased. With an area of 450 sq ft, this priced possession of the wealthy is worth $220 million. Obviously built for pleasure, it is home to a cinema, wine cellar, multiple swimming pools and a Jacuzzi with a bar. In case, these entertainment sources aren't enough, you can go for Jet skis and paragliding, too.
 7. Fisker Karma Hybrid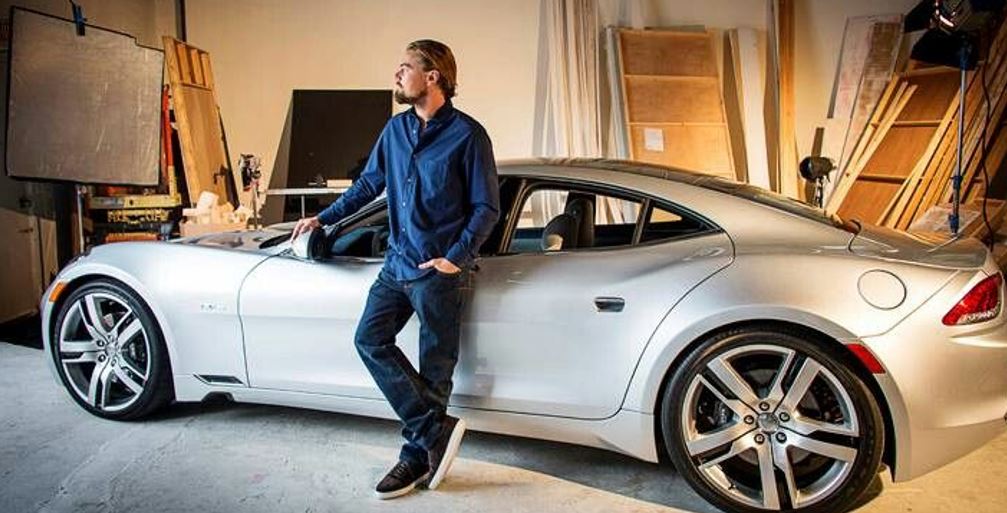 Enough with properties, let's talk about this wild possession of the actor. Amongst a plethora of luxury cars that he owns, we shall throw some light on the Fisker Karma Hybrid that he is seen driving the most. It has a "eco-chic" interior which implies that no animal product was involved in its making. It was bought by him for $130,000.
 8. Tesla Roadster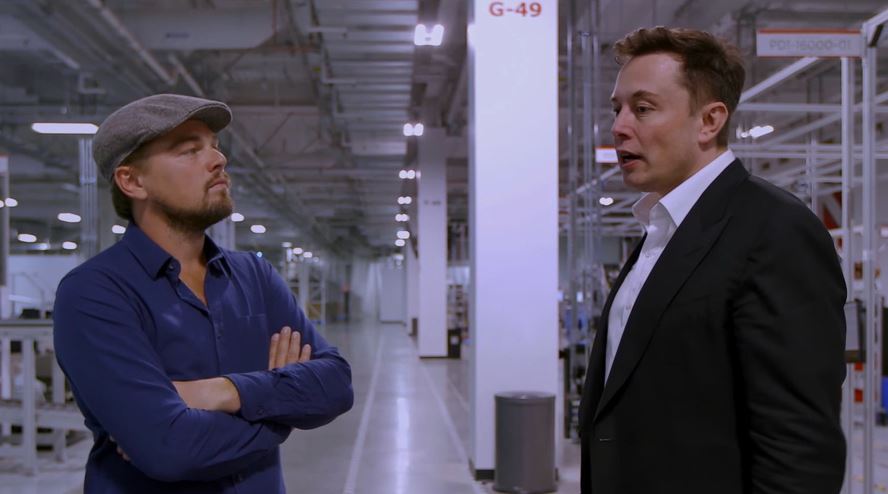 Leonardo enjoys luxuries but not at the cost of mother Earth. As an environmentalist, he was one of the first few celebs to own the Tesla Roadster. It is a two-door e-vehicle that runs on batteries. The car can run as fast as 60 mph in just 1.9 seconds and 100 mph within 4.2 seconds. Worth $256,000, this car covers a range of 620 miles and flaunts a removable glass roof.