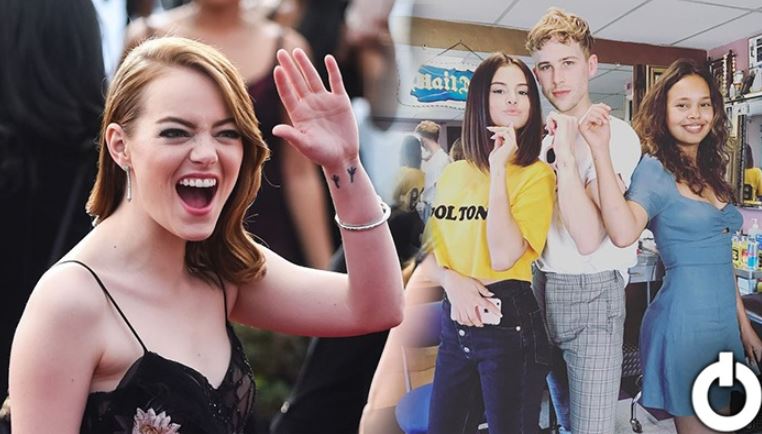 Every tattoo signifies something! Whenever we get inked, we often go for designs that are either abstract or that symbolize something. Some identify themselves with the meaning of their tattoos, while others use it as a reminder of a dear one. You'll rarely see a celebrity who hasn't gotten inked. They love to embellish their attractive features and figures with beautiful and quirky designs. But the tattoos we are going to talk about here have a history. You can learn a lot about a person from what their tattoos represent. Want to know what tale your favorite celebrity has? Find out the 10 popular celeb tattoos that have a story behind them.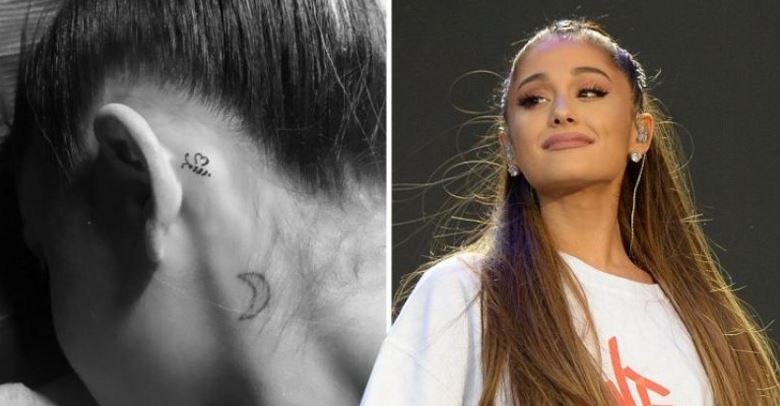 One of Ariana's most heartfelt tattoos can be seen behind her earlobe. It is a bee that the singer got on the anniversary of the Manchester Area Terror Attacks. The 'bee' symbolizes Manchester and its coat of arms.
 2. Emma Stone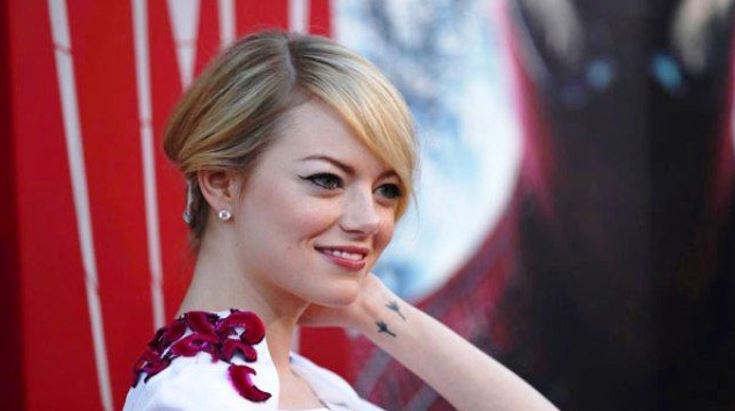 Emma is a lucky woman since she got inked by none other than the legendary singer, Sir Paul McCartney from the Beatles. He drew two blackbirds which represent Emma and her mother who had then beat cancer. Needless to say, the blackbirds also signify the Beatles song, Blackbird.
 3. Jessica Alba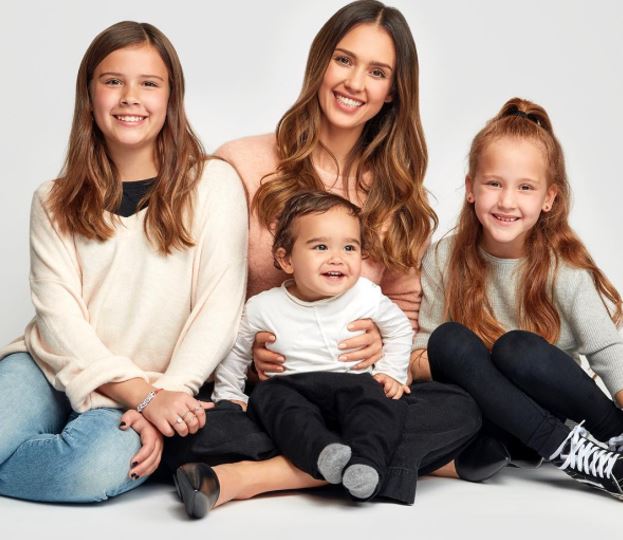 Jessica is an inspiring woman who is passionate about her firm The Honest Company and her family. She dedicates her tattoos to her three lovely children. Each of them is the symbol of their zodiac signs- Gemini, Capricorn, and Leo.
 4. Kristen Stewart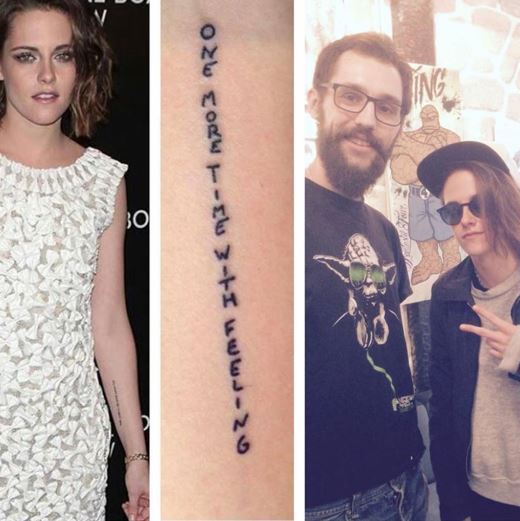 The Twilight star runs by one motto in her life, that is, "one more time with feeling". It inspires her so much that she even got herself inked with this caption. Kristen explained it on Jimmy Fallon's show when asked about her tattoo.
 5. Joe Jonas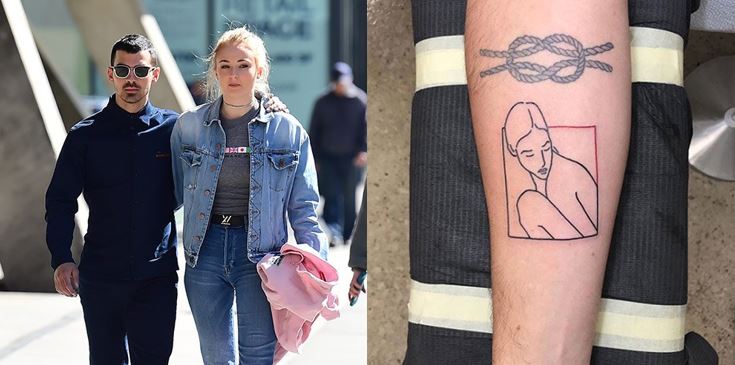 Joe is one of the most hopeless romantics of the Jonas Brothers. He flaunts many tattoos and most of them are in tribute to his beloved dog and his lady love, Sophie Turner. Joe's tattoos all over his body scream out that he is a one-man-woman and only belongs to Sophie. The numerical 15 and an infinity logo on his ring finger are reminders of their engagement. Now that signifies a bigger commitment than a ring! Another one is a sketch of a woman who resembles Turner's Sansa Stark from Game of Thrones. But the anniversary date and the sketch weren't enough so he also got inked with an 'S'. Whatever space is left on his body is dedicated to his brothers' faces.
 6. Emilia Clarke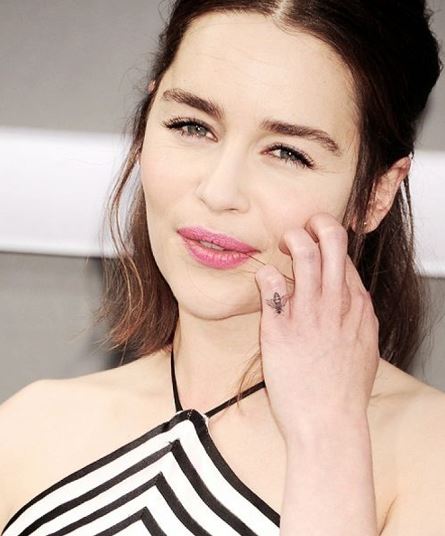 Unlike her Game of Thrones character, the mother of Dragons has a tattoo that's far from fierce. It's a sketch of a bee that is inspired by her character in 'Me Before You' who also had a bumblebee tattoo.
 7. Maisie Williams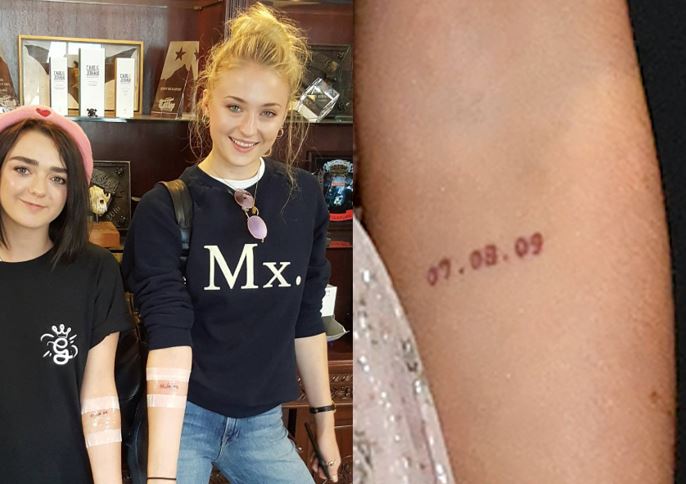 Most of you must have devoured over the book 'Ikigai: The Japanese Secret to a Long and Happy Life' that has passed through many hands. Well, this profound Japanese term has left an impression on the Game of Thrones star. Maisie got a tattoo of four Japanese characters on her ribcage that reads 'Ikigai', meaning the value of life. 'Iki' means being alive and 'gai' means worth. She also twins one with her GOT costar Sophie Turner that reads "07.08.09" representing the day they landed the parts.
 8. Miley Cyrus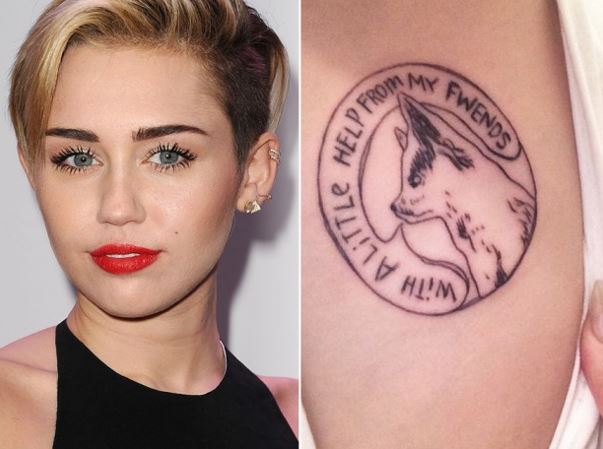 Miley may lead a wild and carefree life but she hasn't compromised her love for her pets. Some of her tattoos pay tribute to her fish and her dog with their sketches.
 9. Katy Perry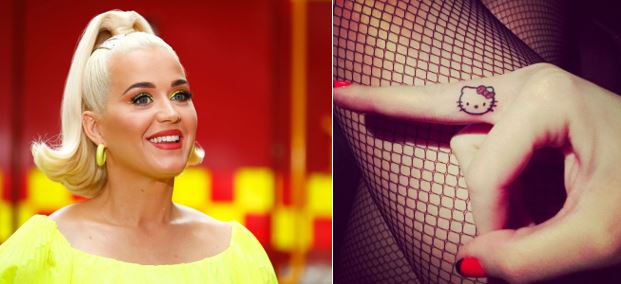 Given Katy's history with colorful and dreamy music videos, we aren't surprised by her adorable tattoo. She got inked with a Hello Kitty symbol in 2014 which rests on the middle finger. She also joked about it and asked it made her gang sign look softer.
 10. Selena Gomez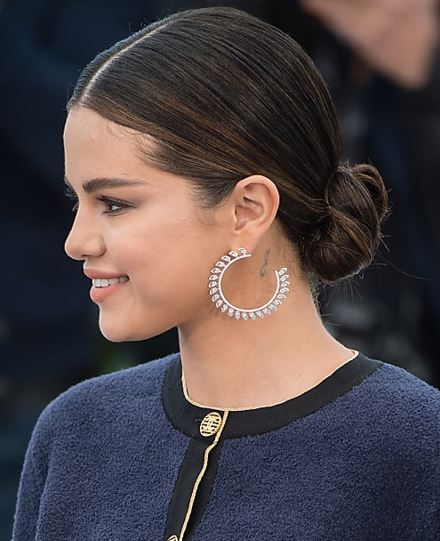 Personally, this is one of the best tattoo stories on the list! Selena shared her tattoos on Instagram which had immense emotions attached to them. She shares a matching tattoo of '4' with her group of friends that symbolize the unity of the four women. She got another numerical of '1' on her ribs that she twins with her BFF. She has got tattoos dedicated to her sister, Gracie with 'g', her grandma with 'sunshine', and her mother with 'LXXVI' which is Arabic for her birth year. Selena also got matching tattoos with her crew from 13 Reasons Why. She is the Executive Producer of the series.