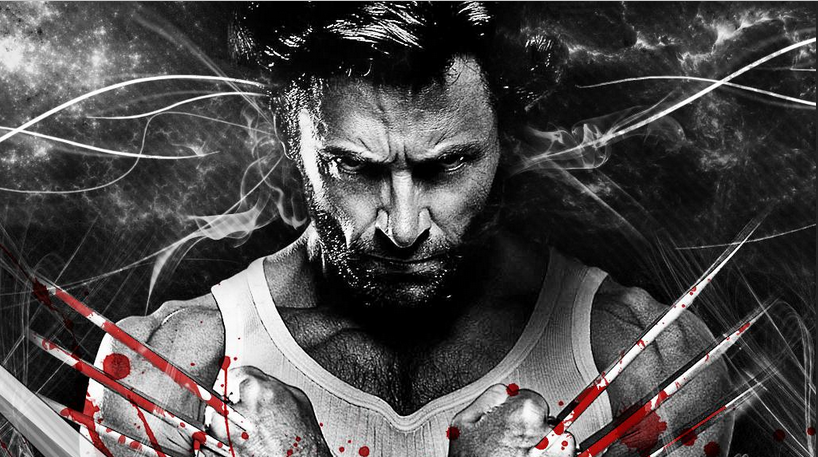 It's that time of the week for your daily dose of Logan (Wolverine 3) updates. The film has been heavily concentrating on the viral marketing of the film, updating fans with mysterious pictures that tempt the mind to wander off to different possibilities for the movie. The official Logan Instagram, Wponx has posted some important updates from the upcoming film, but its director James Mangold's daily updates that play a crucial part to revealing how the story will unfold.
Mangold has posted some mesmerizing black and white pictures of Patrick Stewart as the ailing Professor X, Hugh Jackman as a worn down Logan and a picture of Logan's villain Donald Pierce on his social media. Now the director has gone a step further, revealing not only another picture of Logan but a part of the storyboard as well.
Both storyboard and the picture that was posted seem to be in the same location, The Liberty Motel. The motel has been presumed to be located in the lesser populated regions of Texas.The storyboard art was drawn by comic artist and film art department veteran Gabriel Hardman who has a long list of movies to his resume including The Dark Knight Rises and Dawn Of The Planet Of The Apes.
Logan has already been touted to be different from the previous Wolverine movie. From the hard R-rating it has received, you can count on the movie to bring on some well-deserved violence that all Wolverine fans have been waiting years for. Mangold discussed with Empire magazine how the new Wolverine movie will be atypical from another superhero movie:
"How many times can they save the world in one way or another?" Mangold asked. "How can we construct a story that's built more on character and character issues, in a way as if it almost wasn't a superhero movie, yet it features their powers and struggles and themes?"