News
Television
Marvel Finally Releases The First WandaVision Trailer For Disney+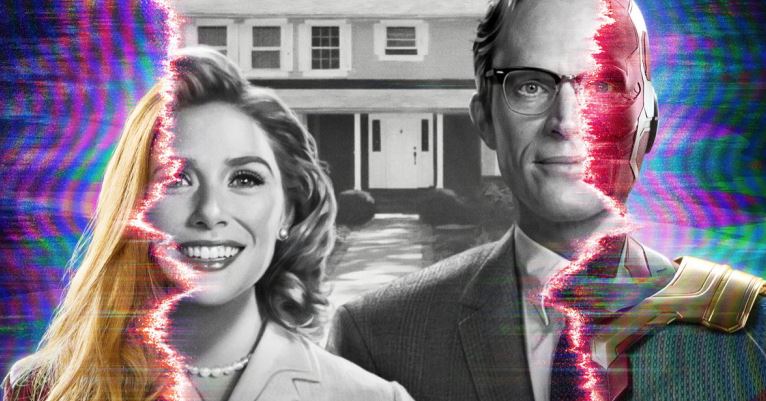 Wanda: Vision Residence. Who is it?
QB: Hey, this is Quirkybyte and we'd like to ask for a sneak peak of the lives that you and your late husband have been living ever since Thanos was vanquished. Can we please get the first WandaVision trailer?
Wanda: My husband isn't dead! But since you're not ready to believe that, I've got some hard proof for you. Now, because you asked so politely and I know that you've been waiting for a long time, I'll let you check out what we've been up to in our own little reality. Here, watch the first WandaVision tailer:
The moment we had been waiting for throughout the past 6 months has arrived. We've finally got some new Marvel content to talk about. Yayy!! Now that the Marvel section of the mouse house has begun to function in full flow, we've also started to get news updates from them. They were trying to figure out the way to move forward post the COVID pandemic times, and now they have an idea of how they are going to pursue things. Since they have a clear vision, or I should say, a clear "WandaVision," we've got the first trailer which takes us into the unique reality that Wanda is going to create.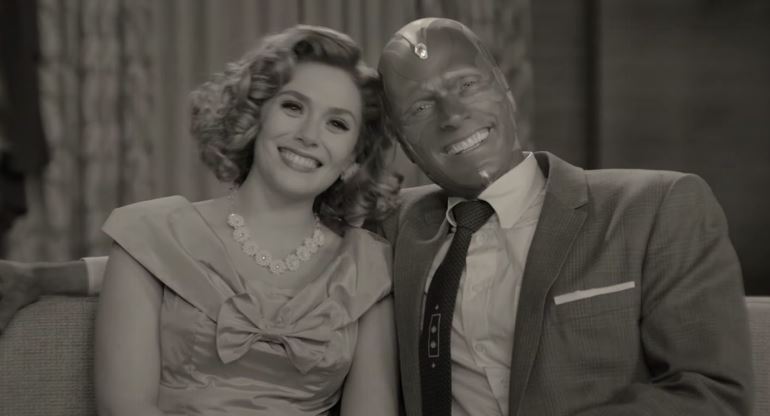 The trailer doesn't give us a whole lot of what we didn't know until now, but it has shown us a few important pieces of the puzzle and has confirmed our theories. Yes Vision is still dead, but Wanda seems to have created an alternate reality. We see her actively warping the reality a few times in the trailer, so by the time the couple finds a suitable reality where they could sort of lead a stable & happy life, they have probably lived through multiple realities already. That is why neither Wanda, nor Vision were able to answer where they were actually from. At this point they didn't really know, or remember the actual reality that they were truly from (it is a bit like what we saw in Inception).
We go through different Sitcoms phases, which is made clear with the Aspect Ratio of the footage constantly widening and changing from black and white to the colored version. We get a tease of the character that Katheryn Hahn is playing. She was described as a "Nosey Neighbor" of Wanda & Vision, and we get to see a bit of that in the trailer as well. But ultimately, what we get a major hint for is that she is playing the witch, Agatha Harkness. The laugh & her attire totally gives it away.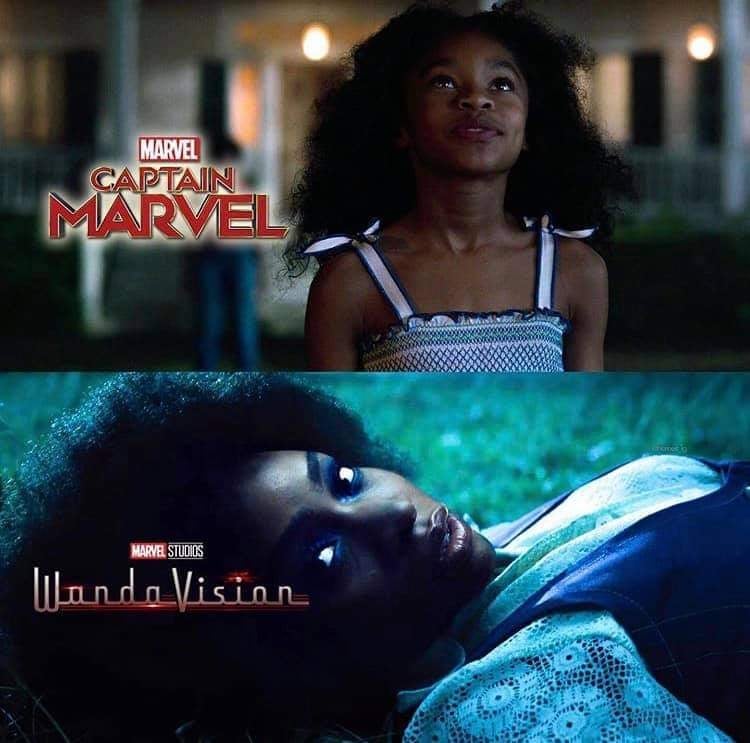 We also get our first look at the older Monica Rambeau (Teyonah Parris), who is pulled out of Wanda's reality (possibly) & falls right at a SWORD facility in the real world. Until this moment, it seemed like the reality that WandaVision live in was just happening in Wanda's head. But now it seems that the Wanda has actually created an alternate reality for real, and Vision is truly back from the dead!
And lastly, the trailer gives us another glimpse at the twin sons of WandaVision, Wiccan and Speed. There's also a great nod to the comics as Wanda & Vision are dressed in their true comic book attires to blend in during Halloween. All in all, this show totally looks amazing as it gives the vibe of uniqueness, and something that we've never seen before.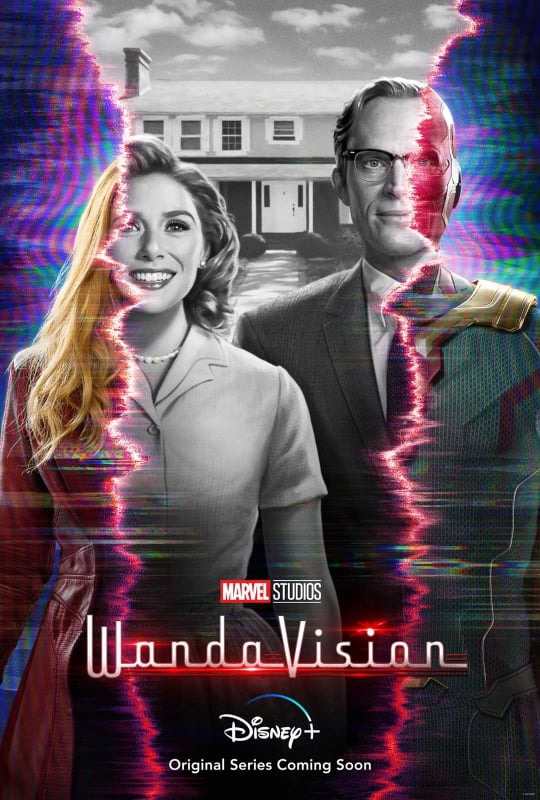 Disney has confirmed that WandaVision is set to arrive on Disney+ in December. As for The Falcon and the Winter Soldier, its Disney+ page shows that it is coming out in 2021. Here's how the rest of the slate of Phase 4 & 5 looks for now – Black Widow releases on November 6, 2020, The Eternals on February 12, 2021, Shang-Chi and the Legend of the Ten Rings on May 7, 2021, Marvel's Spider-Man 3 on December 17, 2021, Thor: Love and Thunder on February 11, 2022, Doctor Strange in the Multiverse of Madness on March 25, 2022, Black Panther II on May 6, 2022, and Captain Marvel 2 on July 8, 2022. Blade, Ant-Man and the Wasp 3 & Guardians of the Galaxy Vol. 3 are also confirmed for future releases. As far as other TV shows are concerned, Loki, What if…? & maybe even Hawkeye will arrive next year. Ms. Marvel, Moon Knight & She-Hulk will possibly arrive in 2022.