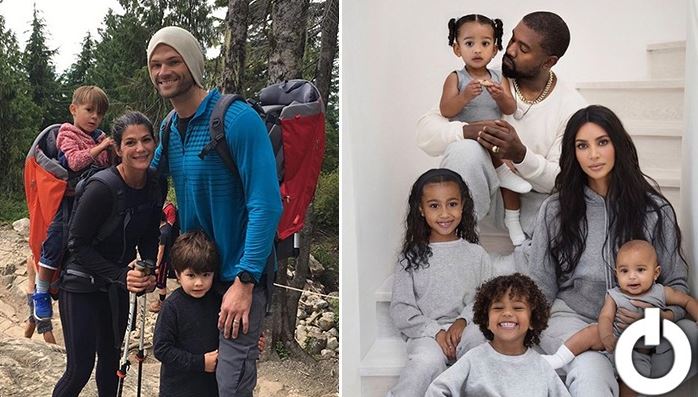 Celebrity Family Profiles on Instagram:
Some celebs love to flaunt their "perfect" lives that consist of fashionable wardrobes, luxurious lifestyle, fitness, and sports, etc. But fans are getting more inclined towards celebs whose Instagram profile is incomplete without their children and adorable family. Their happy family pictures emanate positivity and give some of us major family goals.
 1. Kevin and Daniel Jonas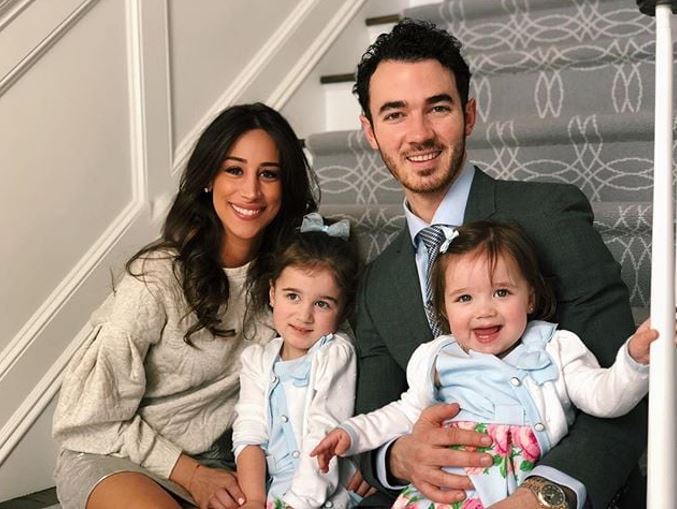 Kevin rose to fame as the teen star in the Jonas Brother band. Even though he moved on to different professional lines, he proved that he still have that charm after the success of their recent music album, Happiness Begins. The Jonas clan is admired by many fans for their closely-knitted family ties. But the sub-family of Kevin and Daniel Jonas has gained attention too. Their adorable family pictures with kids will compel you to open Instagram again and again.
 2. Neil Patrick Harrison and David Burtka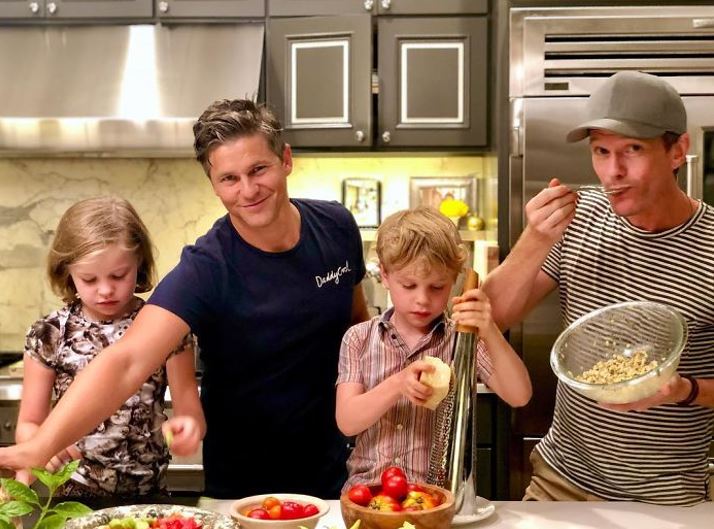 Neil and David are undoubtedly the best dads on Instagram. We can devour their colorful and happy family pictures for hours. Looking at the delectable dishes, desserts, and Christmas cookies they prepare for their 2 kids and the holidays' video cards can make us forget our problems. If you are searching for ideas on how to spend time with family, then hop on to their aesthetic profiles. Patrick and David met on the sets of how I Met Your Mother as Barney and Scooter, respectively.
 3. Chrissy Teigen and John Legend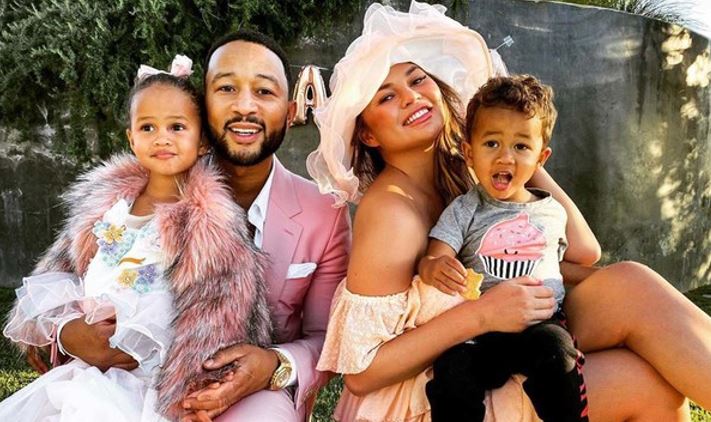 Chrissy was a well-known model before tying the knot with singer John Legend. But now she has dived into cooking and has become a highly influential personality with her delicious home-meal recipes and family-oriented pictures.
 4. Kim Kardashian and Kanye West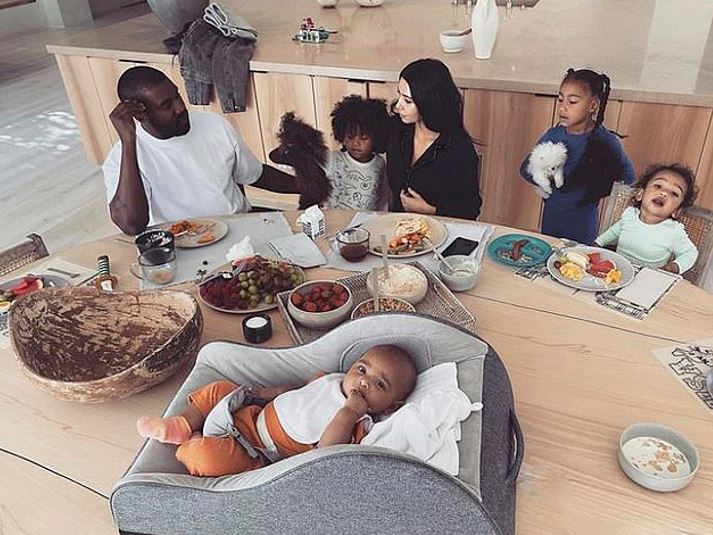 As 2 powerful individuals in the show business, Kim and Kanye together form a formidable couple. The 2 have changed significantly after meeting and have only brought out the best in each other ever since. The world sees them as a strong entity together who are strongly committed to their family of 4 kids.
 5. Jared and Genevieve Padalecki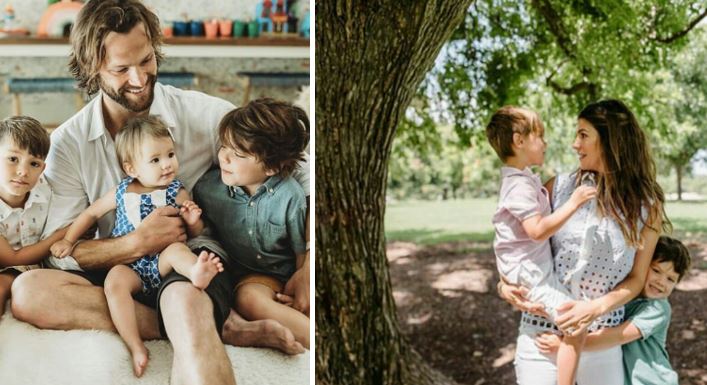 From being costars on the superhit show Supernatural, Jared and Genevieve have become one of the most ideal couples in Hollywood. They have been married for over 10 years and their love for each other only grows stronger. Genevieve's Instagram handle is pretty delightful to the eyes. She gives major mommy and family goals to people by sharing helpful tips and ideas on lifestyle, wellness, family, holidays, etc. By sharing aesthetic pictures of her gardening, playing, running, and holidaying with the kids, she makes parenthood seem so easy and fun.
 6. James and Kimberly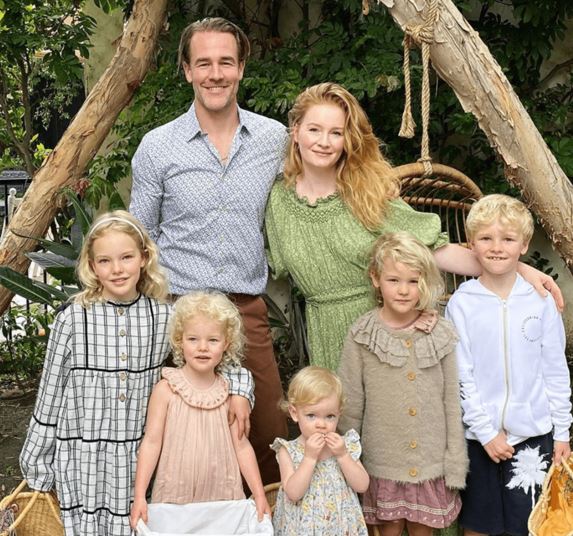 The star of Dawson's Creek, James has been married to Kimberly for over 10 years and they have grown to a family of 7 members over the years. Fans often get drawn to their beautiful profile which is incomplete without their kids.
 7. David and Victoria Beckham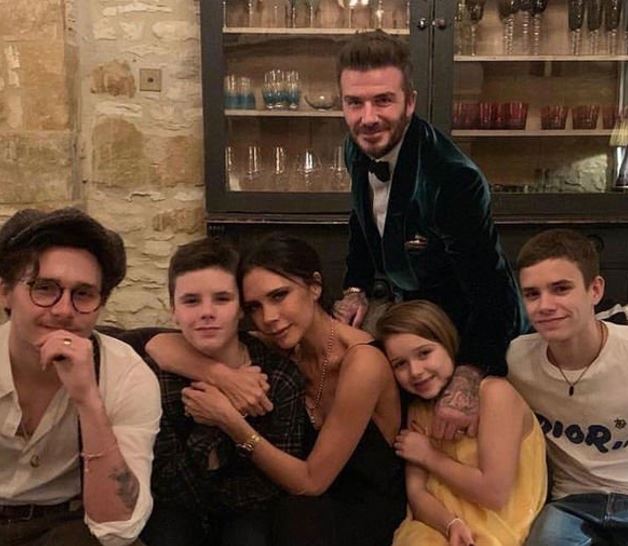 The Beckham's family is treated no less than a royal clan. David and Victoria are famous individually as well as together. From being popular personalities for their own work, they soon became a power couple. And now they are followed by fans from all over the world for their inspiring family pictures.
 8. Tom Brady and Gisele Bundchen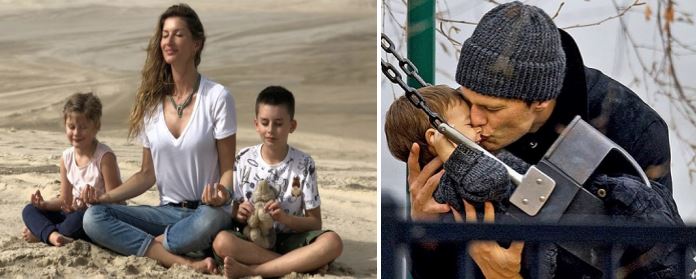 Tom Brady and Gisele's dedication towards fitness as a quarterback and a model, respectively has blended well with their family love. Rather than compromising their lives, they have embraced the change. Their Instagram profile is flooding with pictures of the family playing sports together at home. Well, a family that plays together, stays together.
 9. Ciara and Russell Wilson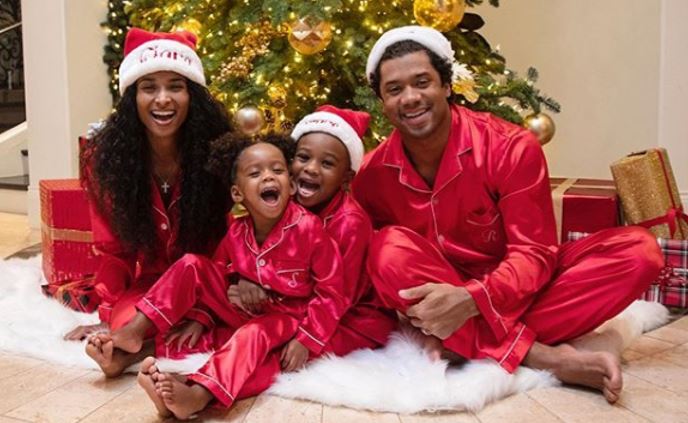 The pop-star Ciara was admired for her talents but made it to headlines while dating Future and giving birth to their son. Now she is widely followed by people on social media for her family-oriented pictures with NFL quarterback, Russell Wilson. They are strongly glued to one another and thus make a cheerful family. The couple has recently welcomed a 5th tiny member to their family.
 10. Nicole Polizzi and Jionni LaVelle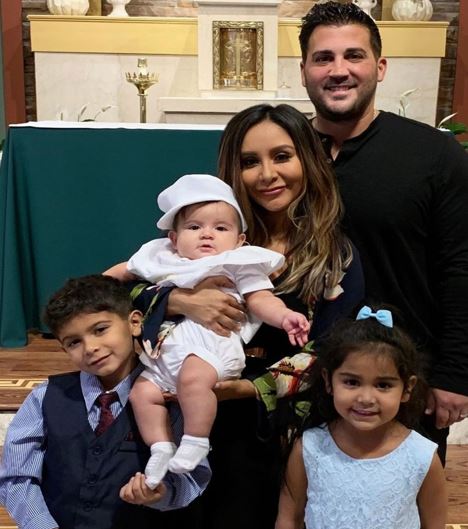 Nicole aka Snooki from Jersey Shore has now become a big Instagram celebrity by sharing stunning pictures of her family and home. Nicole is clearly on top of her game as a Momma influencer. You'll hardly find any pic of her without her adorable children. She is a happy and proud mom of 3 kids.
Read More: