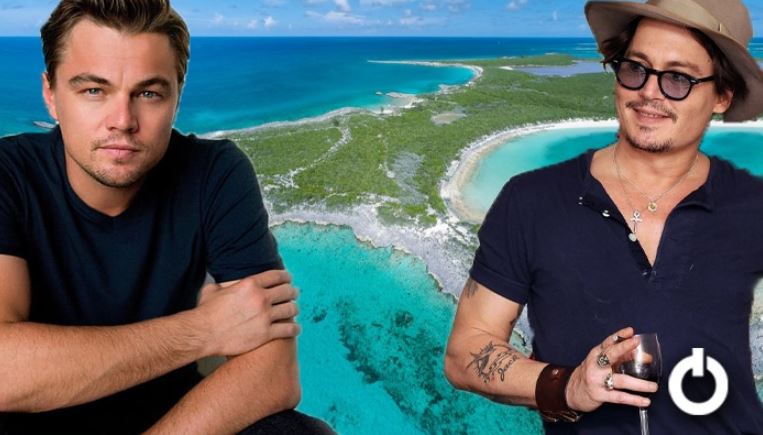 Celebrities Own A Private Island:
When we imagine a typical day at a celebrity's life, all we can think of are the pretty wardrobes and lavish mansions and cars. But just like the sky, their fancy lives have no limit. Hollywood celebs get several sources of income once fame falls upon them. Apart from earning a fortune from a single movie or music album, they charge millions of dollars for endorsements and sponsored posts on social media. They might not be able to purchase paradise but can surely buy the next best thing with that money, i.e., private islands. Find out the 10 Hollywood celebs who own a private island.
 1. Jay-z And Beyonce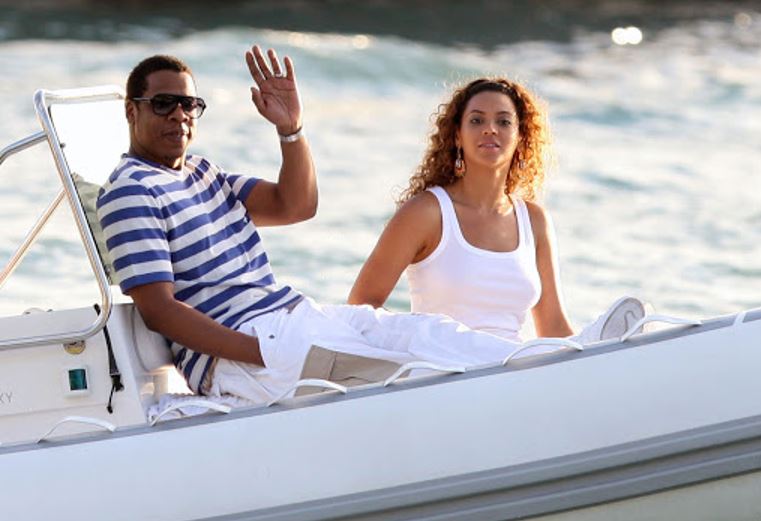 Can you fathom how much wealth the successful stars Jay-Z and Beyonce own individually? Now add up the fortune for this power couple. The royal couple has its own little kingdom in the Bahamas. This $3 Million worth magnificent island was a gift from Jay-Z to Beyonce. The couple often flies off to the secluded destination to spend the vacation with their kids. And here we are, struggling to find the most reasonable membership at a condominium.
 2. Johnny Depp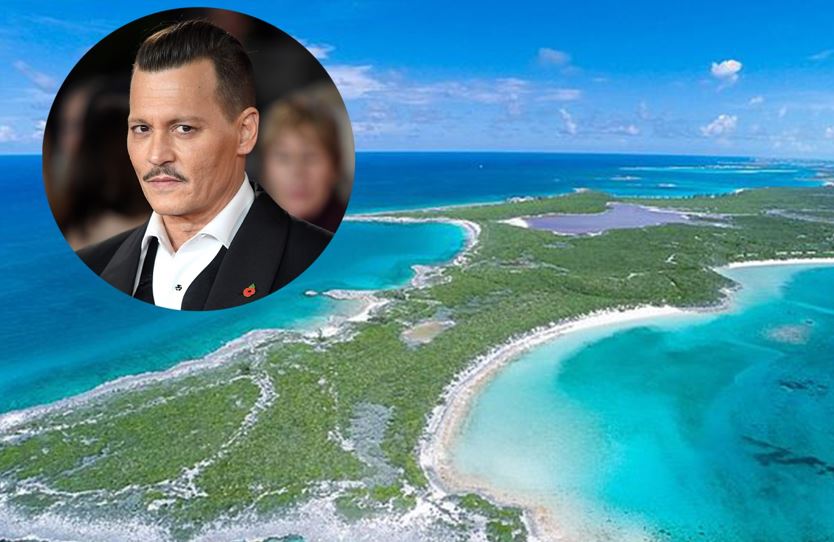 The Pirates of the Caribbean actor ironically owns a private island on the Little Halls Pond Cay. Depp has named each exquisite beach on the island after his loved ones, from his daughters to the late actor Heath Ledger.
 3. Mel Gibson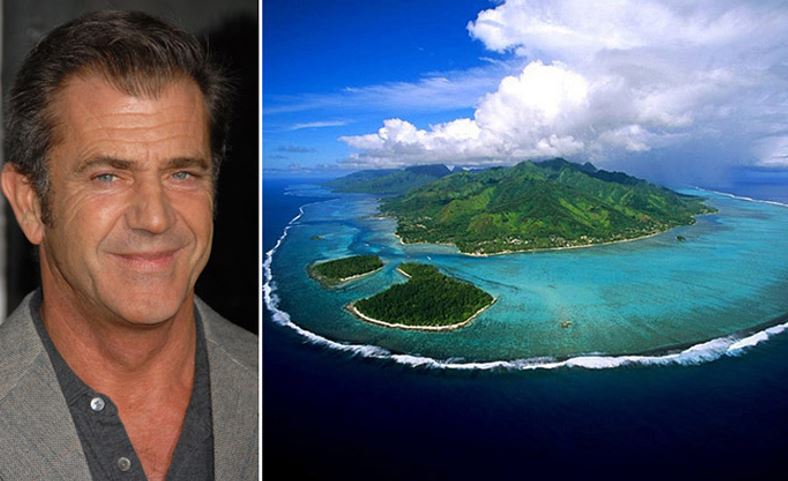 The Braveheart star is a proud owner of the $15 Million worth Mago Island that's located in Fiji. The 5400- acre land is one of the largest privately-owned islands. It's a great hideaway destination where one can get lost for a few days or months.
 4. Julia Roberts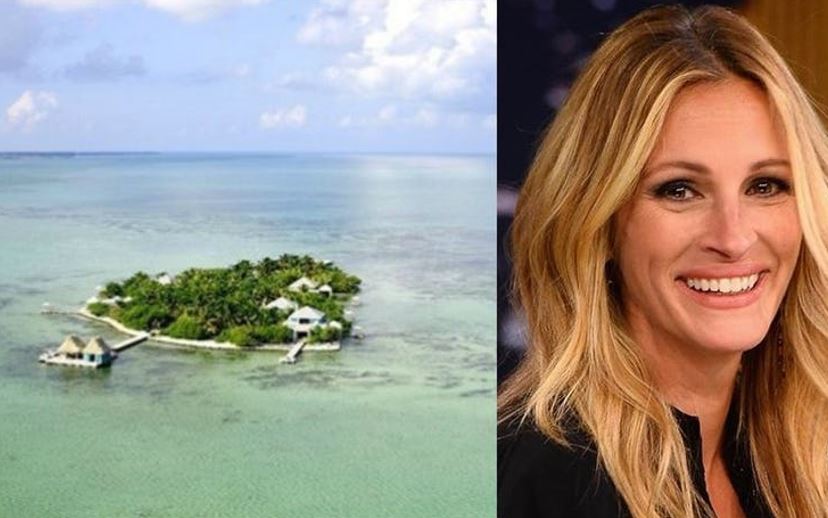 Speaking of paradise, it seems like the Pretty Woman is already ruling one. Her stunning island spreads across 3,792 sq ft and is situated in the Bahamas. A gorgeous beach facing villa stands on it. It has seven effing bedrooms and four bathrooms.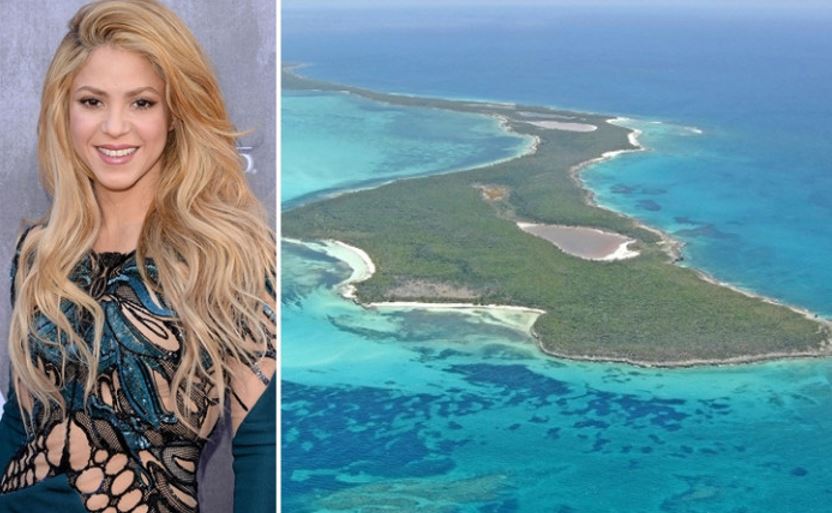 The youthful and sensational singer Shakira invested some of her fortunes on a private island too. She and Pink Floyd singer Roger Waters purchased the Bonds Cay Island in the Bahamas. The island alone was worth $15 million which the singers bought to build a boutique hotel with an idea for an artist's retreat.
 6. Leonardo DiCaprio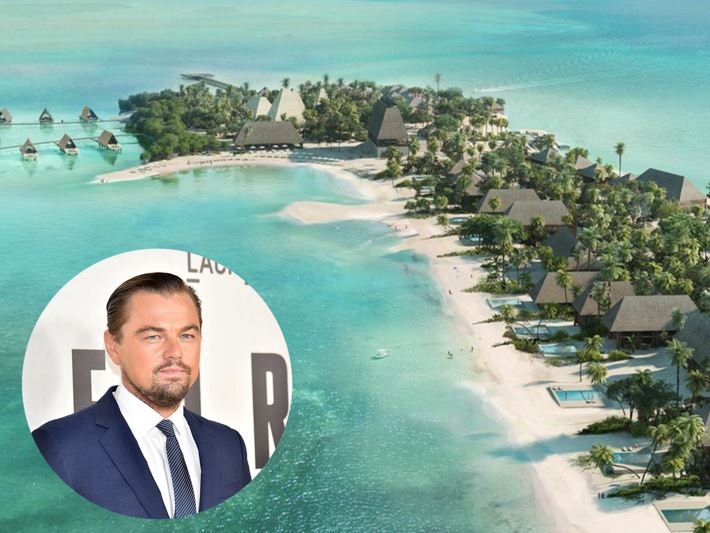 Name one thing that the great Leonardo DiCaprio doesn't own? The bachelor leads one of the most lavish lives that has no responsibilities but only fun. He not only owns a private yacht and numerous mansions, apartments, and villas but a whole island. The Wolf of Wall Street star has his own paradise-like kingdom on the Blackadore Caye Island. It is an attraction of a diverse ecosystem where the "environmentalist" plans to build an eco-friendly luxury resort.
 7. Nicholas Cage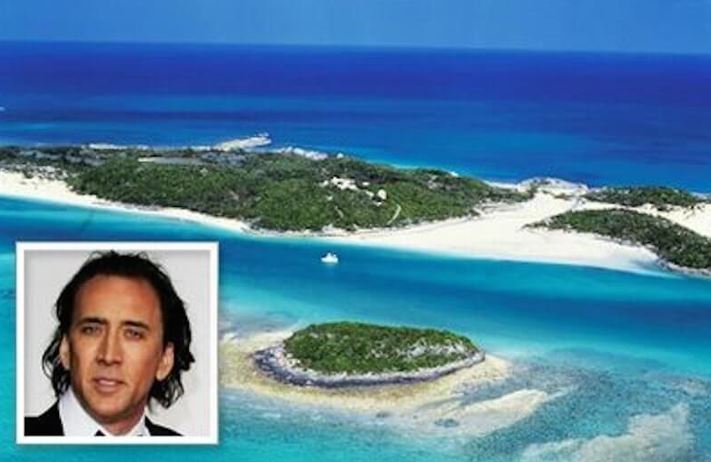 Nicholas ruled Hollywood for quite some time when he was seen in almost every movie. There is nothing that the actor didn't spend his money on before falling from the grace. But frankly speaking, after watching him splurge on castles, dinosaur skulls, and artifacts, island shopping seemed nothing. The actor bought the Leaf Cay in the Exuma chain of Islands, Bahamas reportedly for $3 Million. However, the serene island was put up for sale by the Cage later.
 8. Steven Spielberg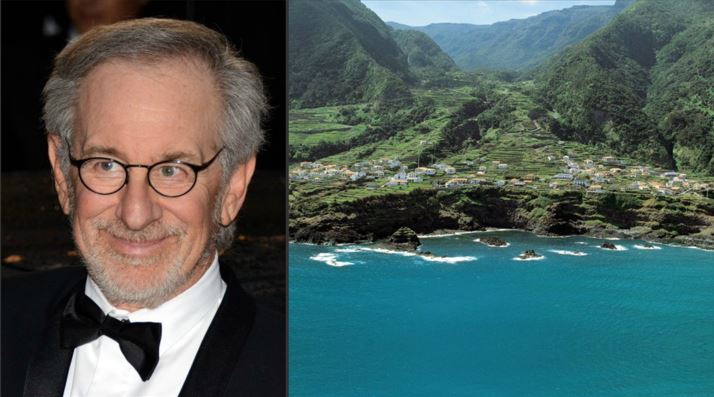 The director of Jurassic Park and Jaws owns two beautiful islands that are surrounded by nothing but only greenery and glistening water. These secluded islands are a perfect hideaway for him and his family since they can't be located on the map. One of them is situated in Madeira Archipelago in Portugal. It is said that the director travels over there by his privately owned luxury yacht.
 9. Celine Dion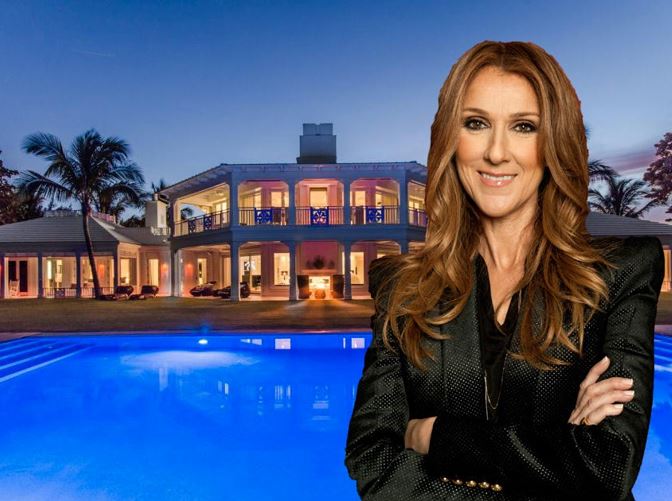 "My Heart Will Go On" singer Celine Dion has a majestic mansion perched on the glamorous island near Montreal in Canada. She also owned a property on Jupiter Island, Florida whose interiors were Bohemian inspired. However, she sold it later for a whopping amount of $38 Million.
 10. Pamela Anderson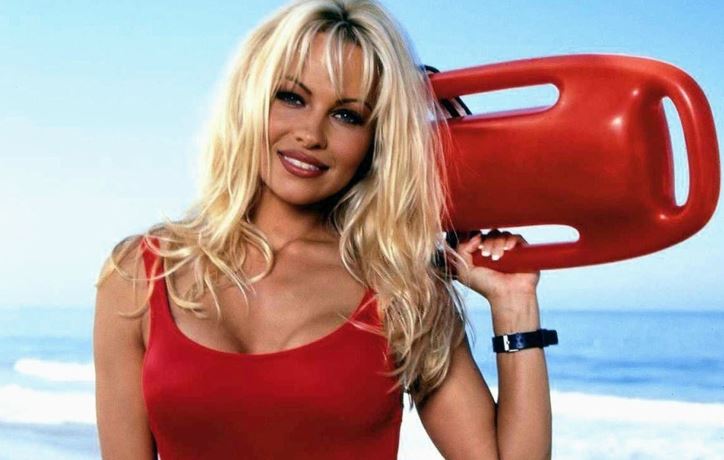 The stunning beauty of Baywatch was gifted a private island in Dubai by her former husband, Tommy Lee. The island is still underdeveloped as she didn't have enough money to invest in it. She was compelled to sell her own residence to settle down her tax debts.