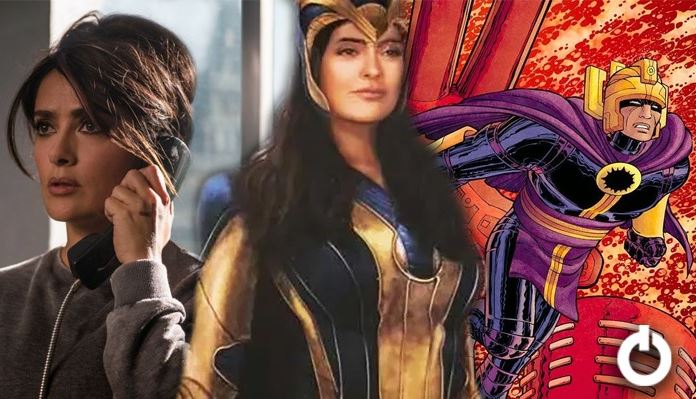 Salma Hayek's Ajak Suit: 
Marvel's Eternals are totally going to surprise all MCU fans in a great way. Both Kevin Feige & director Chloe Zhao have teased that the film could actually almost be as big as Avengers: Endgame. It is going to introduce us to several new powerful characters like Ikaris, Thena, Sersi, Gilgamesh & many others. This group of immortals will be led by Salma Hayek's Ajak. At the D23 expo last year, Marvel gave us a concept art look of all Eternals. Now that we're moving closer to the release of the film, merchandise has begun to hit the market. Marvel's Legends series action figure of Ajak gives us a detailed look at her suit.
At the back of the action figure, we get the description of what Ajak will be as a character. It says: "The spiritual leader of the Eternals. Ajak can heal others and is able to communicate with the Celestials."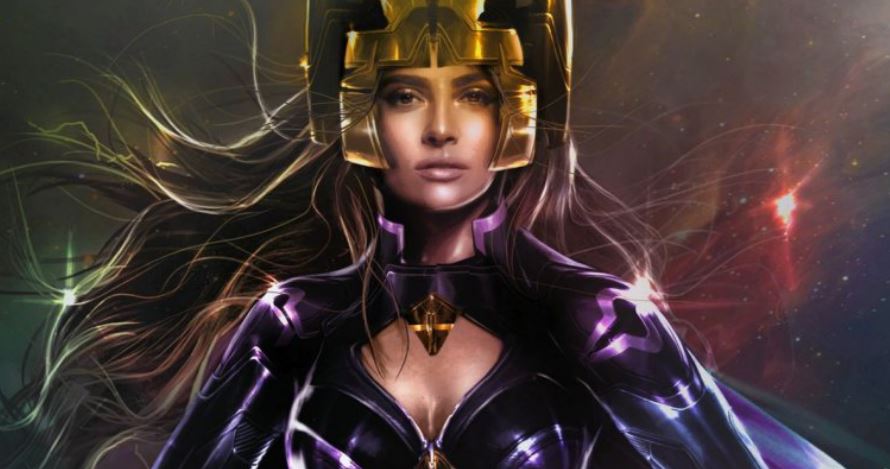 It will be interesting to see the kind of sway that Ajak will have over her fellow Eternal comrades. Also, we'd like to know if her ability to heal others only works with the Eternals or can she heal everyone. Maybe she has been secretly healing people for centuries. If that's the case, then she could have been of real help to the likes of Doctor Strange, the Hulk or perhaps even Tony Stark at the end of Endgame. But Marvel is going to explain why the Eternals haven't shown themselves until now. So, let's wait and see.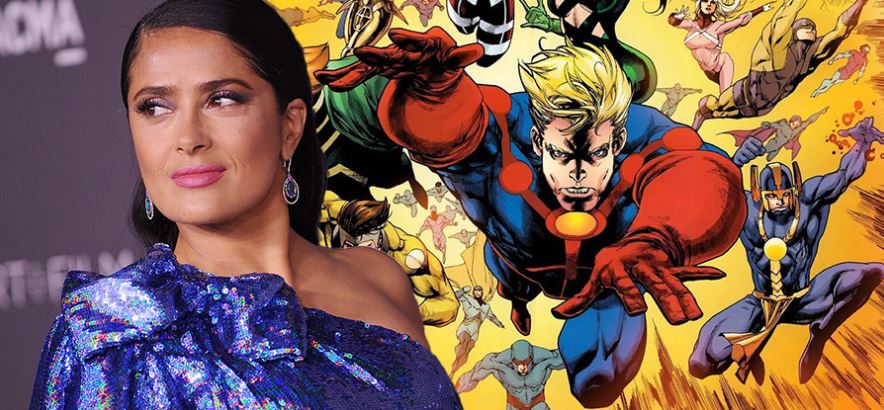 Here is the official synopsis for Marvel's Eternals:
"Marvel Studios' The Eternals features an exciting new team of Super Heroes in the Marvel Cinematic Universe, ancient aliens who have been living on Earth in secret for thousands of years. Following the events of Avengers: Endgame, an unexpected tragedy forces them out of the shadows to reunite against mankind's most ancient enemy, The Deviants."