Movies
Wonder Woman's Gal Gadot Joins Disney's 'Wreck-It Ralph' Sequel
Disney has announced that Wonder Woman's Gal Gadot has a surprise role in Wreck-It Ralph sequel, 'Ralph Breaks the Internet'.
Gal Gadot will play the character of Shank who is "a tough and talented driver in an intense and gritty online racing game called Slaughter Race."
The House of Mouse also gave us the first look at the character: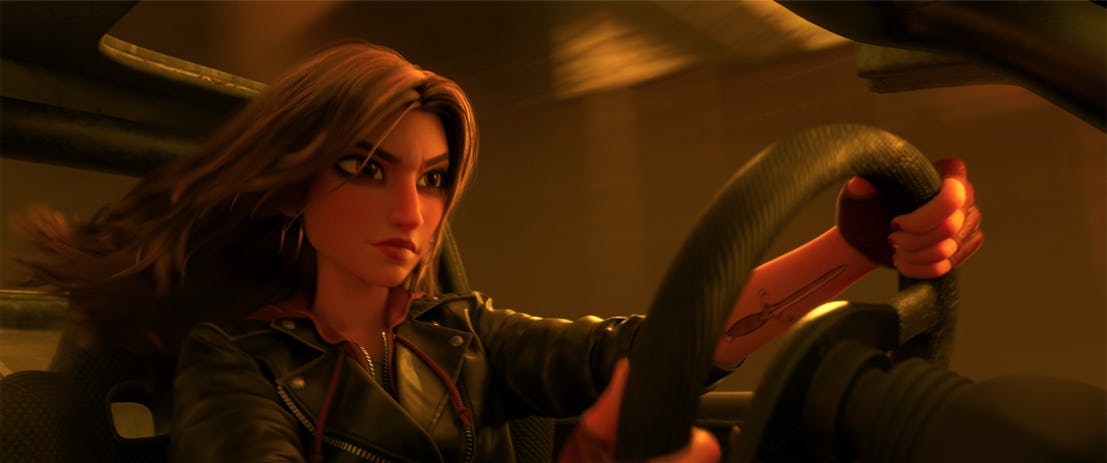 Here's what the co-director of the movie, Rich Moore, and Gal Gadot herself said about the character:
Moore: She is the coolest character in this world of Slaughter Race. Shank's lived a lot, she's seen a lot, yet she's got nothing but kindness in her heart – that's the duality of that character.

Gadot: Shank is amazing at driving cars and has this bad-girl vibe to her. But as the movie goes on you realize how fun, wise and warm she really is on the inside, which is what I like most about her.
This will be Gal Gadot's first voice role in a movie. The studio also managed to get most of the original voice actors back for the sequel. Apart from Gadot, Taraji P. Henson is another high profile name who is voicing a character in the movie. The movie is slated to release on November 21, 2018.