Black Adam: Tarzan Actor Eyed for Hawkman
One of the most anticipated DC films that is possibly going to arrive next year is none other than Black Adam. We're really excited about the Black Adam panel at the DC FanDome event because it is set to come with a few surprises. These surprises have to be none other than the rest of the cast members that are going to appear in the movie. The panel is slated to last for a whole 20 minutes. Since there is obviously not going to be any footage due to the fact that the film is yet to begin production, all we are going to get is a bit of plot synopsis, maybe a few concept arts and the "who's who" of the cast in the film. But right before the event, we might have already found out about Hawkman.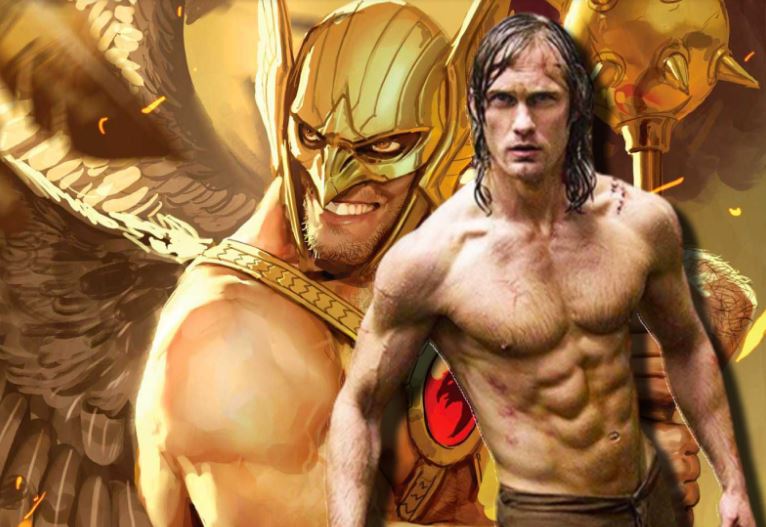 According to The Illuminerdi, the actor who is being eyed for Hawkman is none other than Alexander Skarsgård. Back when Noah Centineo was cast as Atom Smasher, we reported a potential DC casting leak which included Centineo as the frontrunner for Atom Smasher. In that leak, Armie Hammer was the first choice for Hawkman while Alexander Skarsgård was a contender to play the Reverse Flash in Ezra Miller's The Flash. If The Illuminerdi's Hawkman report turns out to be right, then that leaked casting list (which seemed very accurate & fitting) might be rendered pointless. Or it could be plausible that Armie Hammer was the frontrunner but he may have passed on the role, leading to Skarsgård being in consideration.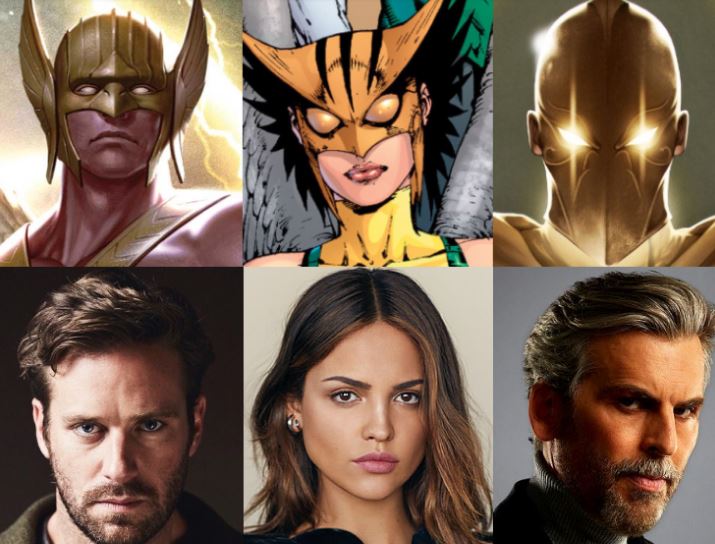 Here's the casting leak that came out a couple months back:
"Nazanin Boniadi is locked in Isis.
Navid Negabhan is in talks for Ibac.
Armie Hammer and Eiza Gonzalez are the frontrunners for Hawkman and Hawkgirl.
Oded Fehr is eyed for Doctor Fate.
Thomasin McKenzie is the top choice for Cyclone, but other actors are in the mix including Kathyrn Newton, Haley Lu Richardson, Mackenzie Foy, and Odessa Young.
Noah Centineo and Dacre Mongomery are the top choice for Atom Smasher, but other actors are in the mix including Eli Goree, Jacob Elordi, and Matthew Noszka."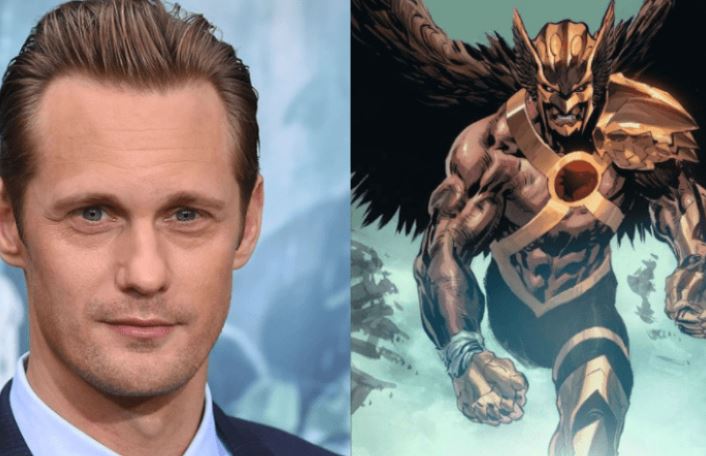 Since this leak came out way back, it is possible that a lot might have changed with the casting choices since then. In fact, we're pretty certain that WB has already cast these characters and is ready to reveal them at the Dome. On Saturday (Sunday morning in India), we'd know for sure whether Alexander Skarsgård is playing Hawkman or it is Armie Hammer.
Honestly, both of those actors will be great for the character as far as their physique is concerned. They have the hunky "Hawkman" bod and are almost as tall as the Rock. So, it'd be nice to see either one of them be Hawkman. Whoever it is, the Hawkman role will be huge for them because so far, they've not starred in a massively successful blockbuster. Skarsgård played the title character in WB's massive dud, The Legend of Tarzan and Armie Hammer was the title character in Disney's Box Office bomb, The Lone Ranger. So, it'd be nice if any of these two very capable actors landed Hawkman. Since Skarsgård's update has arrived right before the Dome, we reckon that it is indeed him who has been cast as Hawkman. It'd be interesting to see who are the other JSA members that will go up against Johnson's Black Adam.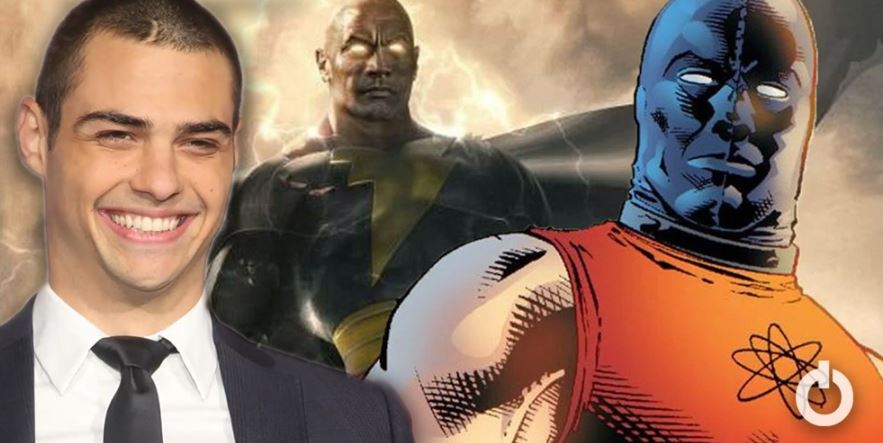 Here's what Dwayne Johnson told Comicbook.com about Black Adam's arc a while back:
"Black Adam, how he starts, he starts off as a villain. Then, he becomes an anti-hero. And then he might become a hero or we might not."
The Black Adam panel will take place at 6:10pm ET (3:40am IST), and we're pretty psyched for it. As for the film, it is slated to hit theatres on December 22, 2021. But we're expecting it to be delayed since the production has been pushed to early 2021.
What do you think about Alexander Skarsgård as Hawkman? Tell us in the comments.