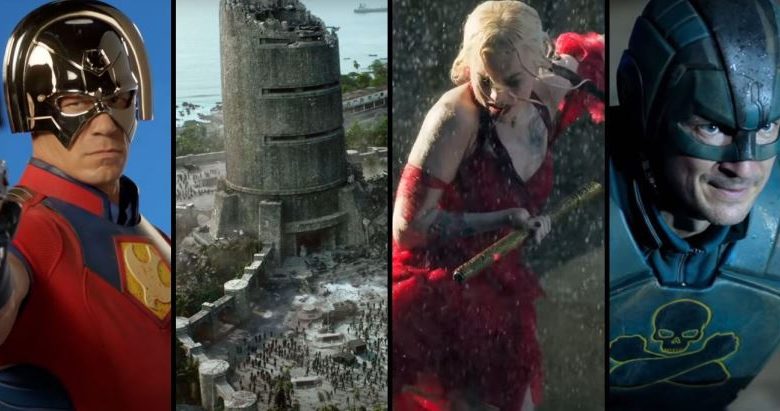 New Footage of The Suicide Squad:
James Gunn will blow our minds with The Suicide Squad. You wouldn't have imagined the kind of scale and scope that he has shot The Suicide Squad on. This ensemble movie is nothing short of a big crossover event. Gunn could really do wonders when he immerses himself into a project. And with a film like The Suicide Squad, no one could've imagined what he has shot. Here, take a look at the special BTS footage that Gunn revealed at the DC FanDome:
Watch it once more, but this time slow down the speed a tiny bit. There's just so much to unpack in this special footage. We've already discussed the many characters that are going to appear in the film. James Gunn has scraped the barrel and picked up the kind of characters that no one is really familiar with. And now, he is going to make these unfamiliar characters look cool. Take a look at all the characters coming together to make this film awesome: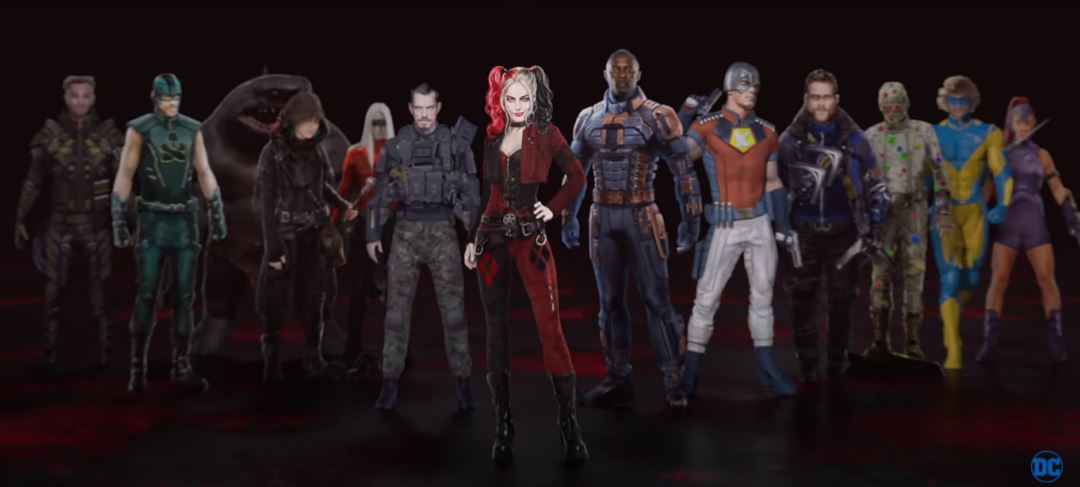 Watching the footage frame by frame will really allow you to digest some great shots from the upcoming James Gunn movie. Clearly, James Gunn packed a lot for us in this 2-minute long footage. There were explosions everywhere. We saw characters running in to take on the (real) bad guys. John Cena's Peacemaker was seen fighting against Rick Flag. Maybe Peacemaker will have a disagreement with his squad leader. After all he's "the guy who believes in peace at any cost. No matter how many people he needs to kill along the way." Along with the many individual shots, there was some great team-up shots packed in the footage.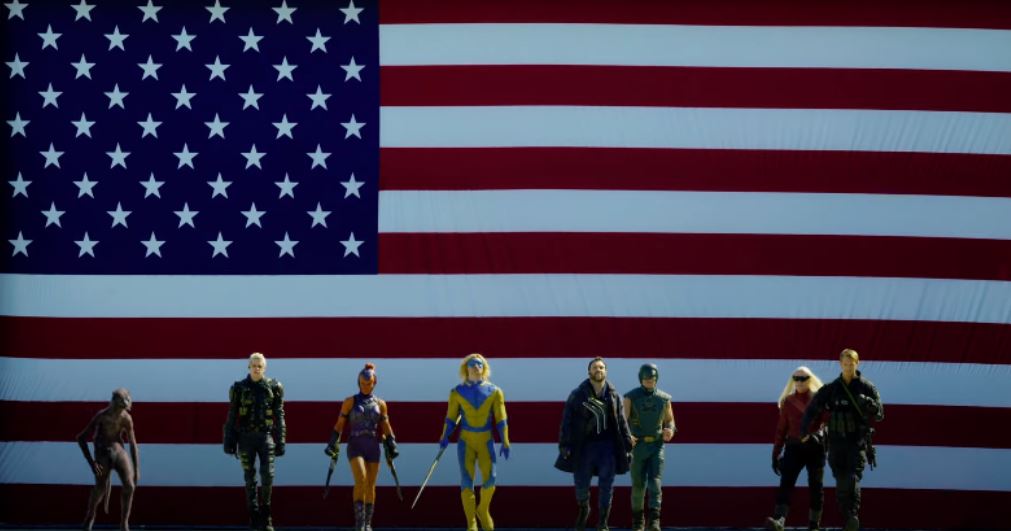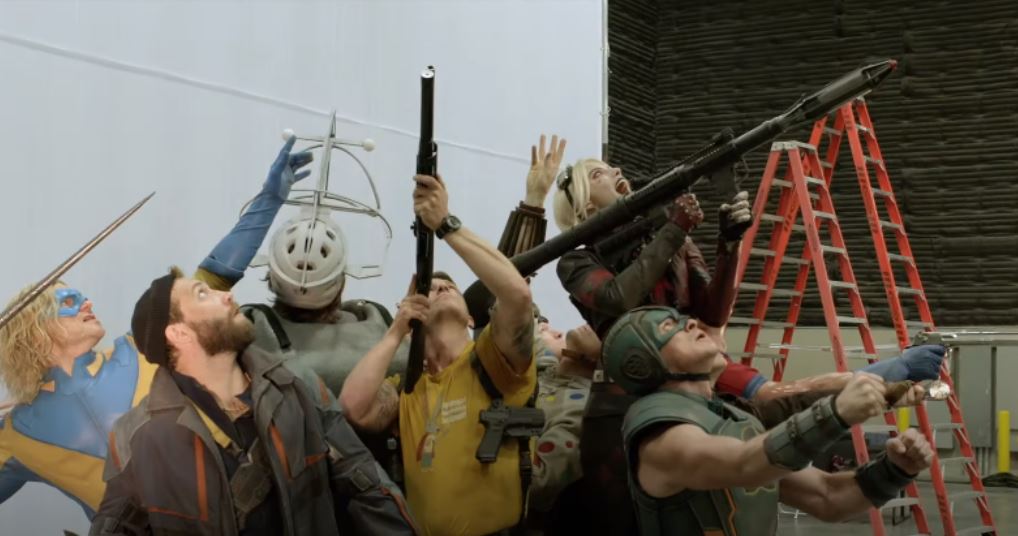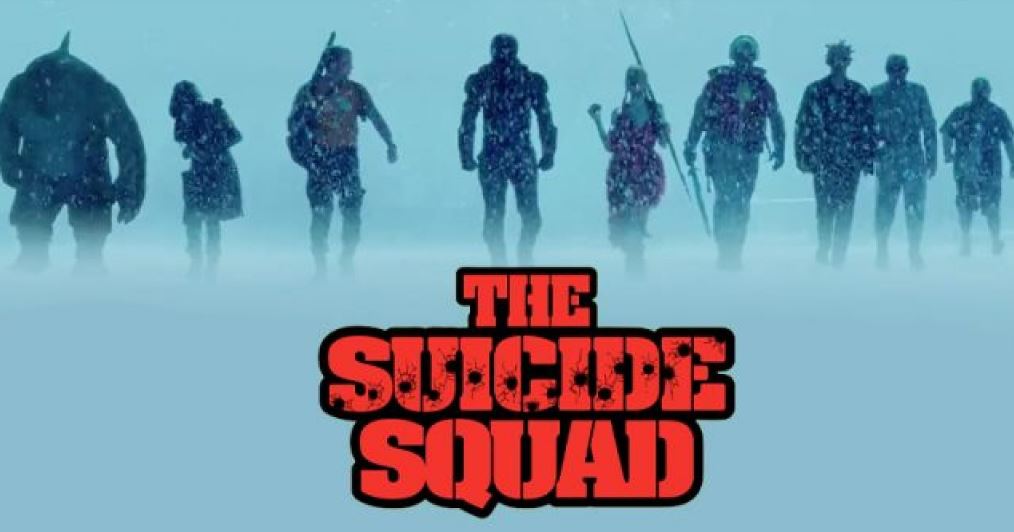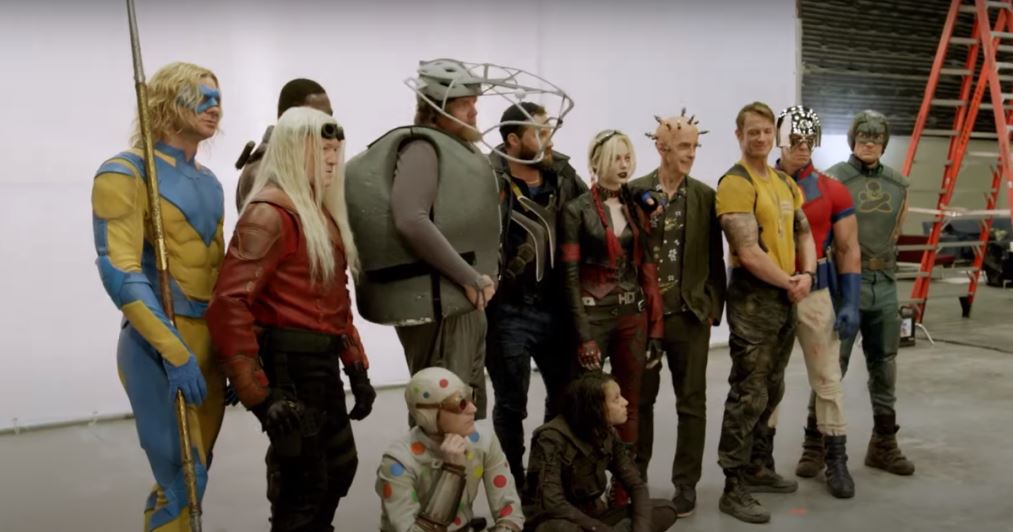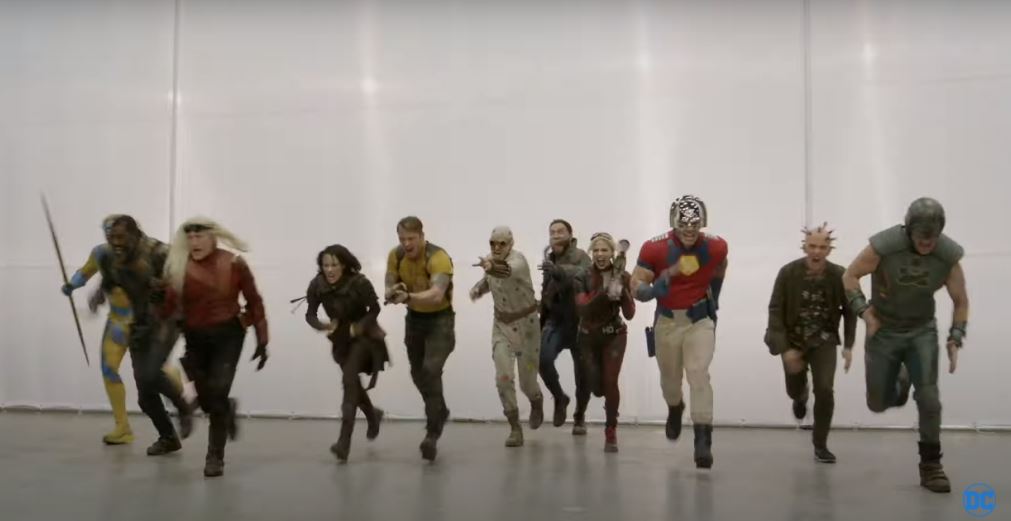 With these BTS scenes that Gunn has taped together, he has proven that he can direct a movie set on Earth even better than a film set in space. He himself said it that The Suicide Squad is the biggest movie that he has ever directed. And, he also said that WB is overwhelmed, and very happy with The Suicide Squad.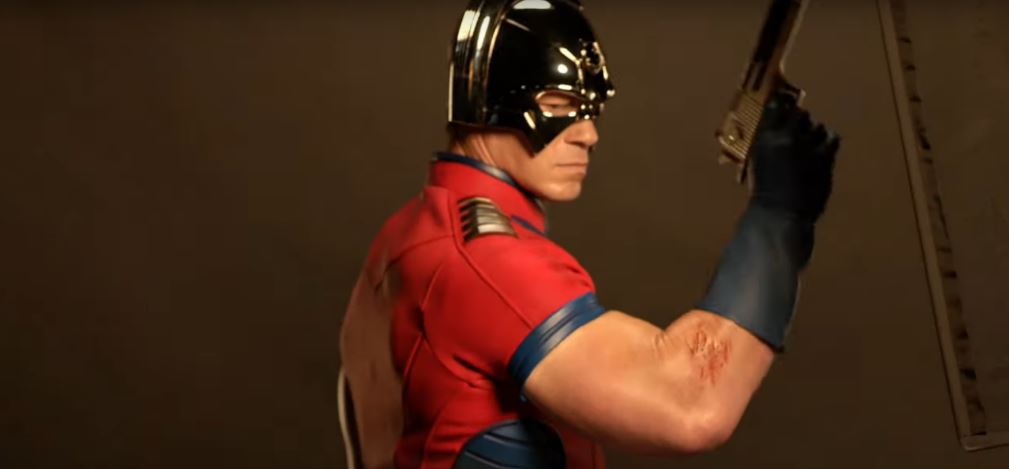 In a previous interview, John Cena talked about the effort that Gunn had put into his upcoming DC movie. He said:
"You want to go to work with people who jump out of bed every day and want to go to work. [Gunn] is the epitome of that. He cares so much about what he's doing and I think especially when he's put in a position to write, develop, and do this by his rules essentially. He chose the franchise. He kind of dictated his terms and now he's really betting on himself and I hope everybody enjoys seeing it as much as we're enjoying making it because it's awesome."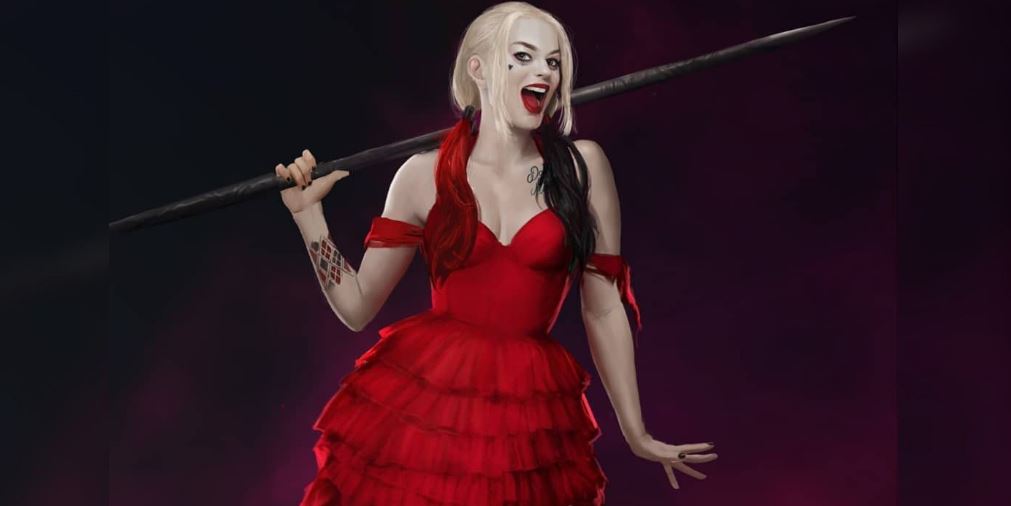 Even Robbie had heaps of praises for James Gunn when she talked about The Suicide Squad. She said in a previous interview:
"I can tell you that [The Suicide Squad is] going to be incredible. And again, it's just interesting to see what a different filmmaker makes of Gotham and these characters and Harley, really. I'm fascinated by what James Gunn finds interesting in her compared to what [Birds of Prey director] Cathy [Yan] finds interesting, compared to what [Suicide Squad director] David [Ayer] found interesting about her. [James is] such a comic book lover, so it's going to be rooted in the source material, which is always important to me."
Check out the above cast video if you missed it. We just cannot wait for this explosive movie. Gunn left us with enough content to break down for the next 2 months or so. Jotting down all the actors & their characters, we have:
Idris Elba as Bloodsport, John Cena as Peacemaker, David Dastmalchian as Polka-Dot Man, Daniela Melchior as Ratcatcher 2, Steve Agee as King Shark, Nathan Fillion as TDK, Mayling Ng as Mongal, Flula Borg as Javelin, Sean Gunn as Weasel, Michael Rooker as Savant, Pete Davidson as Blackguard, Peter Capaldi as The Thinker, Alice Braga as Sol Soria, Storm Reid as Tyla, Bloodsport's daughter, Juan Diego Botto as General Luna, Joaquín Cosío as Major General Suarez, Jennifer Holland as Emilia Harcourt, Viola Davis as Amanda Waller, Margot Robbie as Harley Quinn, Joel Kinnaman as Rick Flag and Jai Courtney as Captain Boomerang. Taika Waititi, Tinashe Kajese, and Julio Ruiz also play unspecified characters.
The Suicide Squad arrives on August 6, 2021.