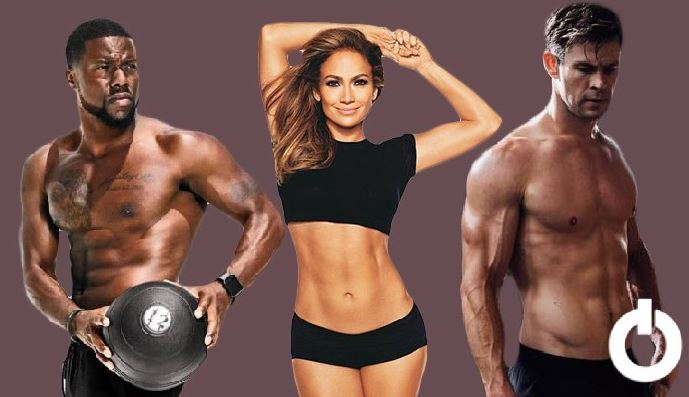 Hollywood Celebrities Best Workout Posts:
Having a fit body isn't confined to show business for appearance. Working towards fitness is a way of lifestyle that takes you long miles ahead. It benefits your inner body, mind, strength, and stamina. Having a fit body not only adds to your appearance but also makes you feel good and healthy from inside. During the pandemic when most of the world is forced to stay home, these celebs are motivating us with their at-home work out videos. Now that we can't rely on gyms and trainers, workout videos shared by influencers have become the new normal and more convenient.
 1. Hilary Swank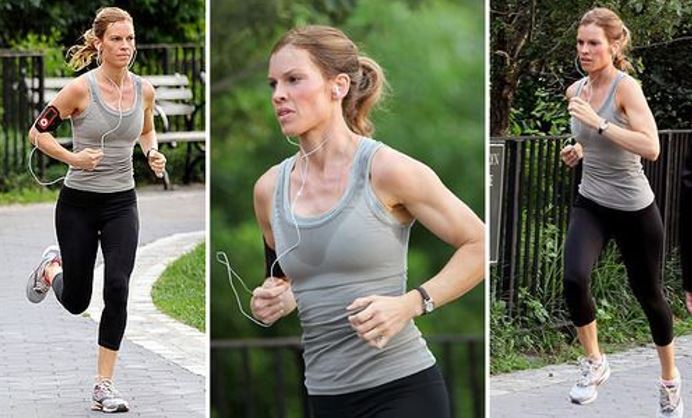 Swank makes one of the most ideal Instagram accounts to follow. She shares inspiring posts and videos of leading a healthy life along with her family. The Million Dollar Baby makes exercising a major part of her life with or without the show business. It's delightful to see pictures of her and her family embarking on hikes to beautiful locations.
 2. Nikki Reed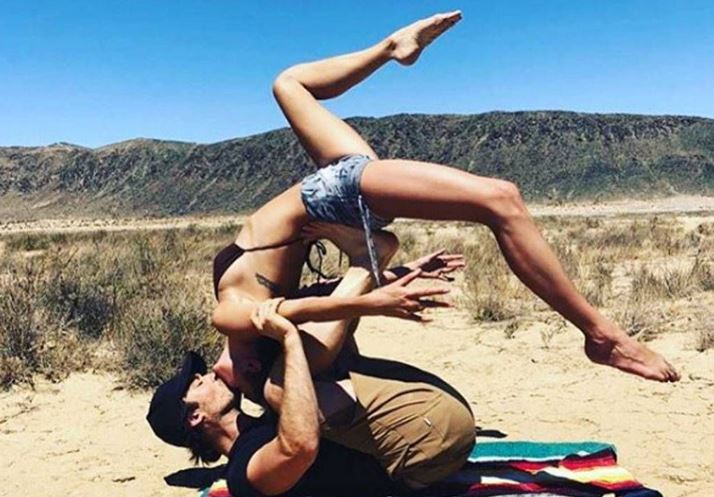 The Twilight actress and wife of another vampire actor, Ian Somerhalder from The Vampire Diaries, Nikki is as attractive and fit as her on-screen character. She has an aesthetically appealing Instagram profile as a major nature-lover. Nikki is a follower of spiritual, simple, and minimalistic living. This allows her to stay connected to Earth and her inner-self. She radiates positivity and achieves fitness by practicing yoga every day. Her posts from her yoga sessions will leave us jaw-dropped. She is a pro at unbelievable poses/asanas that cannot be achieved in one day.
 3. Isabelle Fuhrman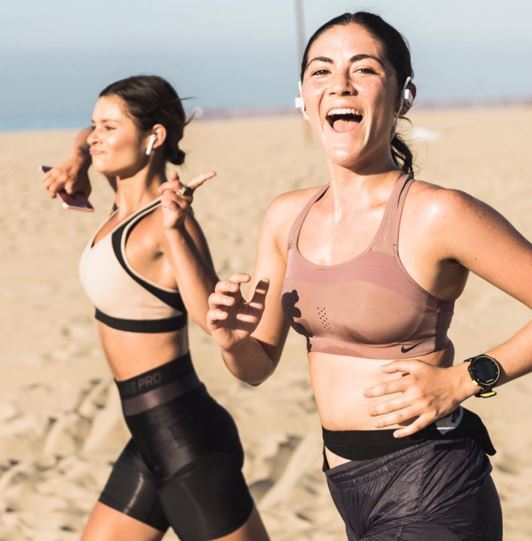 If you are failing to recognize this gorgeous actress then allow us to help you. Believe it or not but this pretty face played Esther in the horror-thriller, Orphan. It's impossible to imagine that the same charming woman enacted the infamous sinister person. Isabelle throws major fitness goals at us with her pictures and vides. She is an enthusiastic runner who frequently participates in marathons.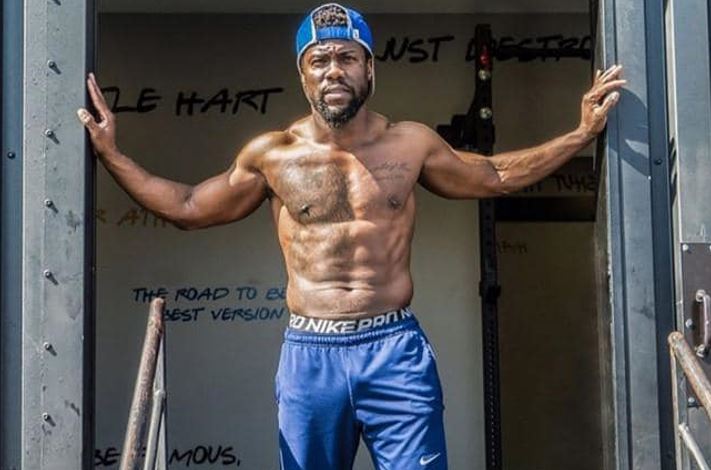 If you want a peek into Kevin Hart's personal life then check out his Instagram profile and watch his documentary Don't F*ck This Up. Even though comedy is his forte, he is no less fit, hotter, and chiseled than many Hollywood action stars. He has taught me how to utilize this time at home to stay fit. Kevin prioritizes his health and physique a lot and his workout videos always fire us up.
 5. Cristiano Ronaldo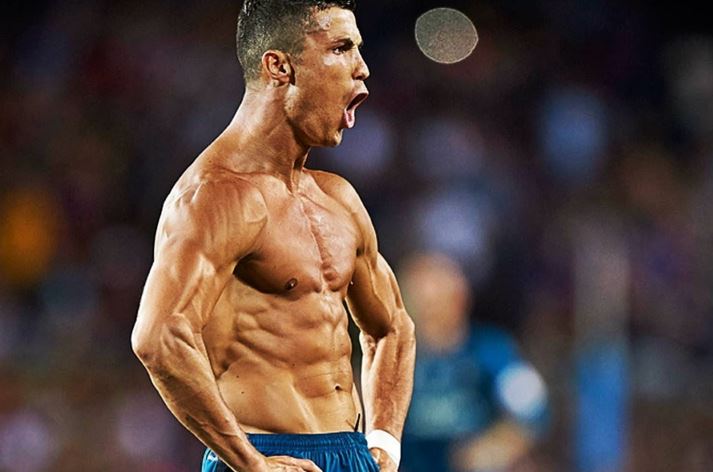 Have you seen Cristiano Ronaldo's delectable physique? Being a professional soccer player demands him to have a super-fit and active body. He has the highest number of followers of Instagram and he keeps motivating us by sharing videos of his daily activities ranging from field training, running, cycling, and other workouts.
 6. Chris Hemsworth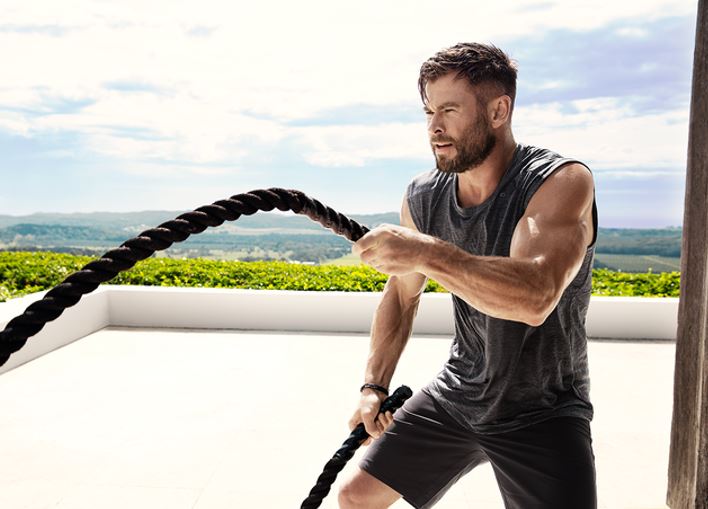 To build a body like the nearly-invincible Asgardian God, Thor, Chris has left no stone unturned. It's impossible to believe that a human has a body like that of Chris in real life. Clearly, he had to dedicate everything that he had to get that formidable strong body. We already find ourselves sweating while merely watching Chris's intense workout videos. It includes a cross-training of strength, calisthenics, HIIT, and circuit.
 7. Sabrina Parr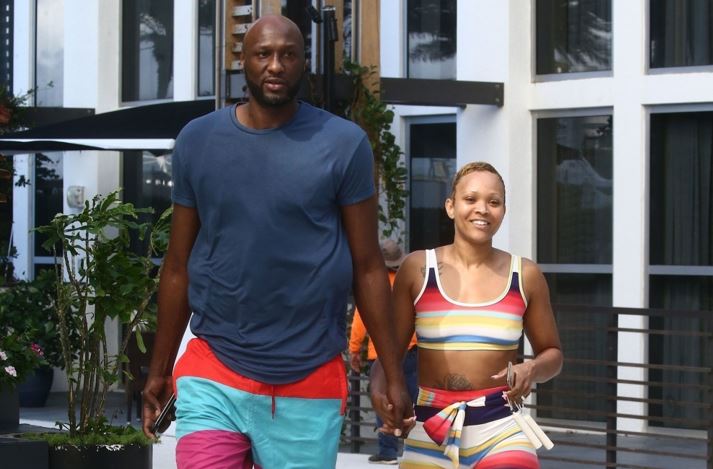 Sabrina was already a public figure as a celebrity personal trainer and fitness influencer on social media. But she has been basking in wider fame ever since, NBA star and Khloe Kardashian's ex, Lamar Odom fell head over heels for her. Now she is also constantly in the public eye which has helped to expand her reach to inspire people to lead a healthy life. She has gained many followers over the period who take lessons from her videos.
 8. Jennifer Lopez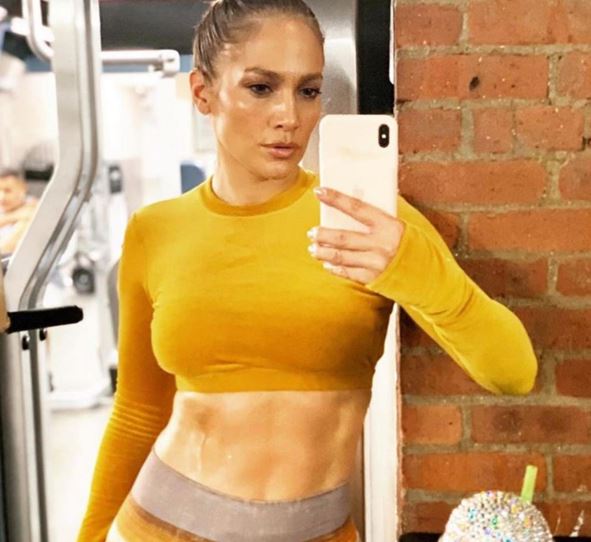 You don't get that body like Je-Lo's without burning and sweating. In spite of a demanding career as a singer, dancer, and actor, Jennifer carves out time for her exercises and shares them on her page. By sharing workout videos and live-sessions, she has additionally become a fitness influencer. J-Lo gives us goals to make the best of whatever situation we are in and wherever we are, to stay fit. Being a partner to athlete and baseball shortstop, Alex Rodriguez gives J-Lo an edge in the area of fitness.
 9. Grant Gustin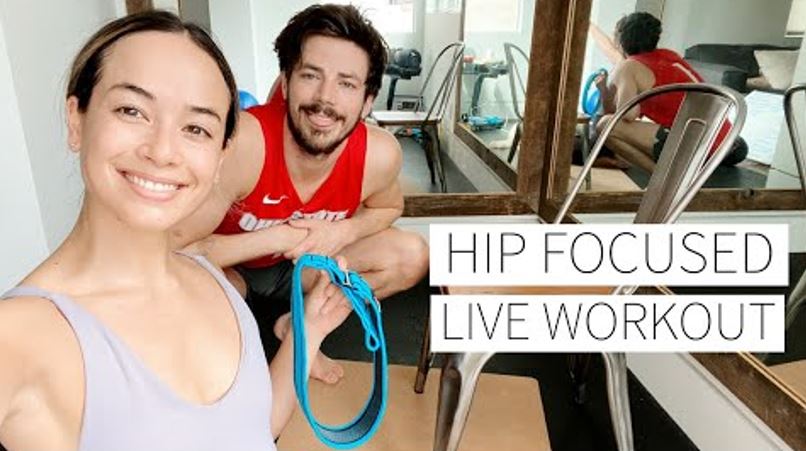 Technically, it isn't Grant but his wife, Dr. LA Thoma who shares intense workout videos on her Instagram profile and YouTube page. The real secret behind The Flash actor isn't running, obviously. He is lucky to a wife who is a physical therapist and fitness influencer to guide him. The couple shares videos and live-workout sessions of them exercising together.
 10. Derek Hough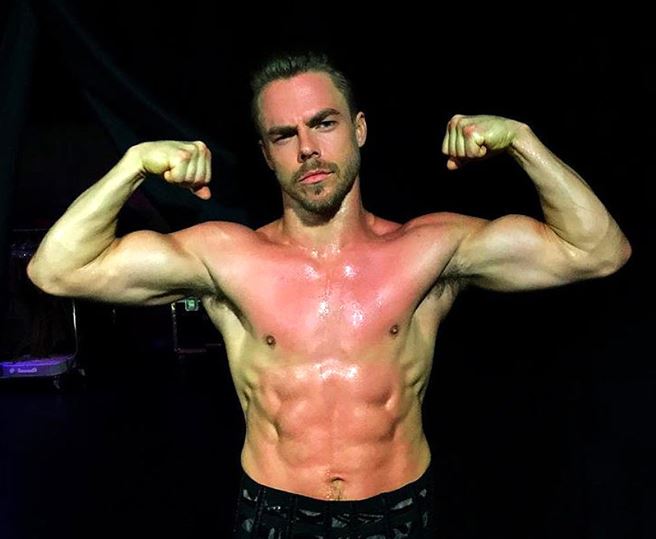 Derek didn't become one of the most influential dancers in one day. Dedicating himself to nothing but dance and exercises has earned him several achievements on dance competition shows, starting from Dancing With The Stars. Today, he is also one of the esteemed judges on Jennifer Lopez's show, World of Dance. If you lose motivation then follow Derek who loves to stay healthy and fit. His videos of yoga, hiking, and other sports activities will inspire you to move from the bed.