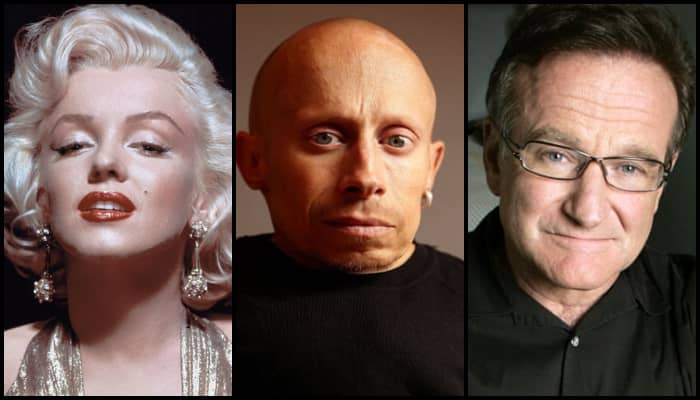 Sometimes the weight of the responsibilities and the problems are too big that people succumb to depression. There comes a phase when it gets so difficult to battle with stress and hardships that some people lose hope and commit suicide. But suicide can never be a solution for anything and after the tragic end it brings to a person, its shockwaves only bring pain and suffering in the lives of the people associated with that person.
When we look at the lives of celebs, all we see is fame and money but that doesn't mean they're having a good time or their lives are easy. Many of them are suffering from low self-esteem, depression, and other mental problems that drive them to take their own lives. Today, we want to throw light on some great actors who took this step and their reasons behind doing so.
1. Robin Williams (1951–2014)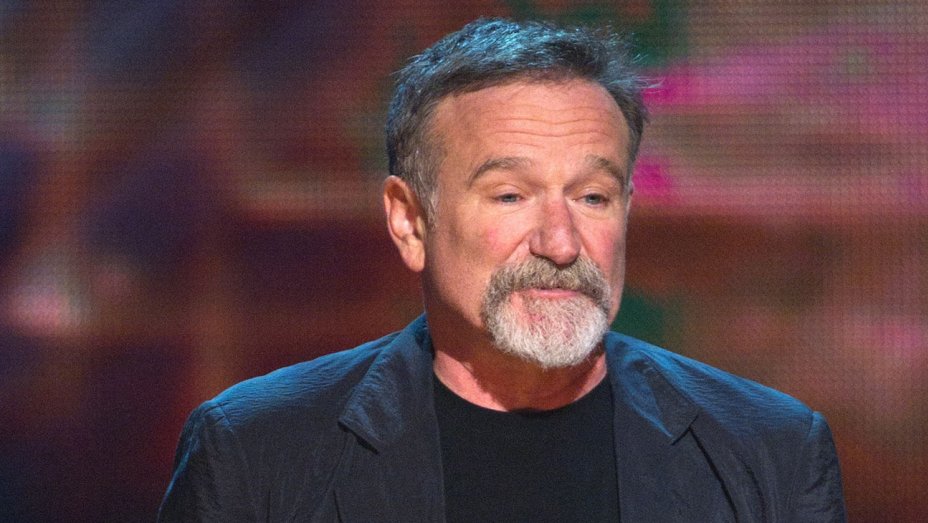 On August 11, 2014, Robin Willaims at the age of 63 committed suicide in his home. The cause of his death was suicide by asphyxiation and the reason behind it was later revealed to be depression and his struggle with Lewy body disease. Williams also took a 12-step program for drug abuse but nothing made things easy for him and the actor who's known for playing comedy and lively roles took his own life. Many of his co-stars were extremely shocked to hear that a person with that level of energy is not with them anymore.
2. Gig Young (1913–1978)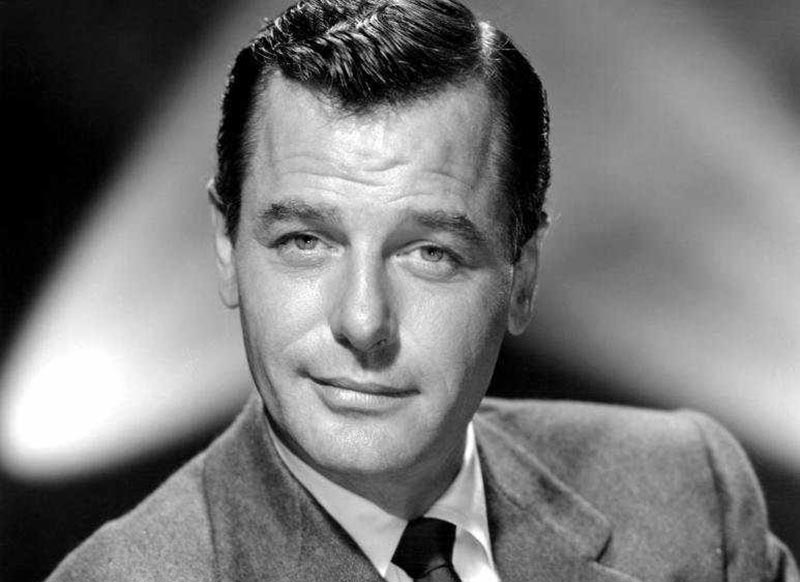 Gig Young's known for his supporting roles in Hollywood and he could've been elevated to the ranks of great actors like William Holden and Marlon Brando. He even won an Oscar for his 1969 film They Shoot Horses, Don't They?. But his inner demons got the best of him, and he became an alcoholic and suffered depression. On October 19, 1978, three weeks after his marriage to Schmidt, he was found dead in his apartment. Police never found out the motive behind this but could only deduce that Young first killed his wife and then shot himself.
3. George Reeves (1914-1959)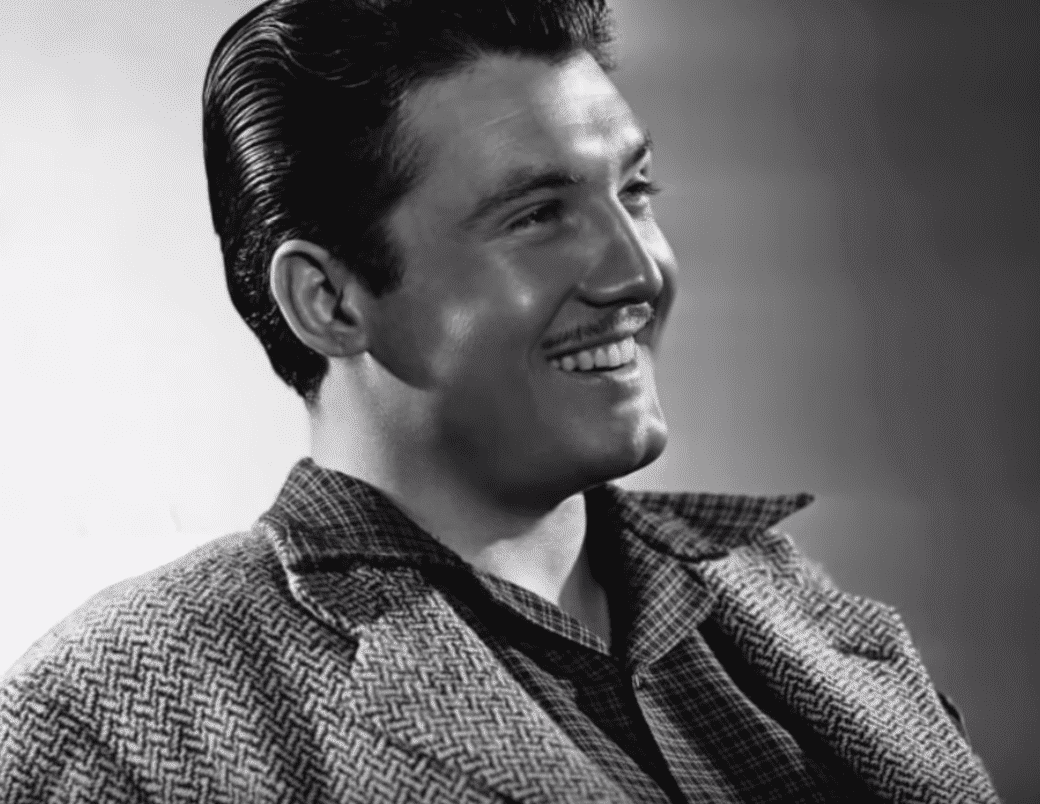 George Reeves is an American actor and is best known for his role as Superman in the 1952-1958 TV show Adventures of Superman.  On June 16, 1959, Reeves was found dead in his bedroom but his death became a big mystery as the official finding said that it was a suicide but many believed that it was a murder. His ex-lover Toni Mannix and his lover Leonore Lemmon were suspected to be the killers, but arrests or convictions were made.
4. Dana Plato (1964-1999)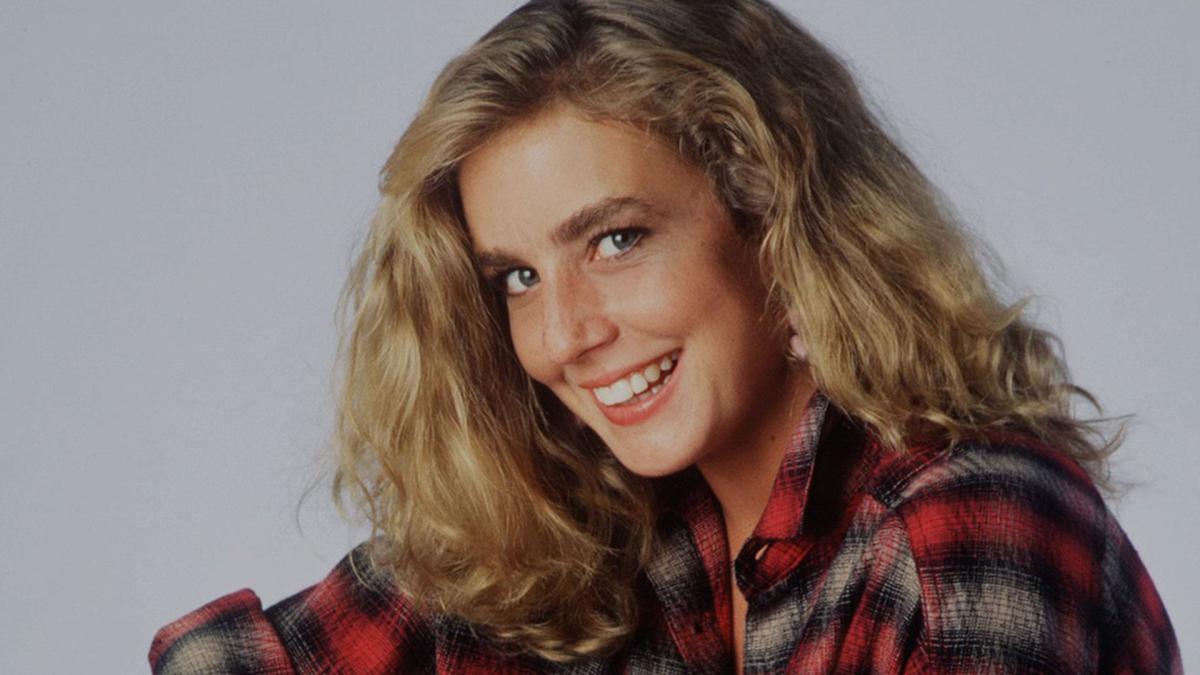 Dana Plato was a child artist who got fame for the role of Kimberley Drummond on the sitcom Diff'rent Strokes. She then tried her hands in many not so famous films and shows and then ultimately switched to the adult industry by joining Playboy as a model. But things went south when her accountant ran away with a huge sum of money which she got right after her divorce.
Later on May 8, 1999, at the age of 34, she was found dead because of the overdose of the painkiller medicines. The examiner found fatal concentrations of the muscle relaxant Soma and a generic form of the painkiller Lortab in her body.
5. Inger Stevens (1934-1970)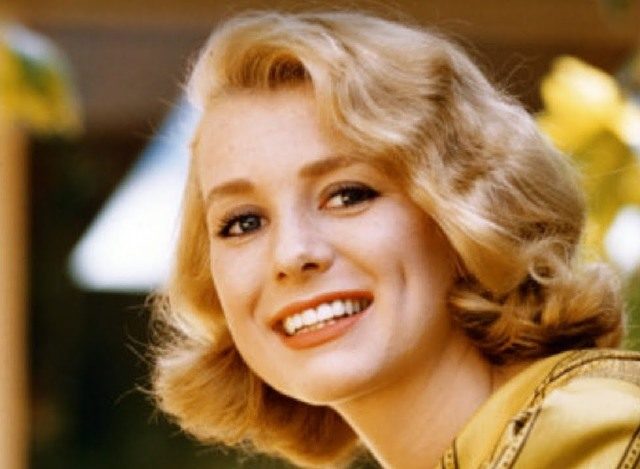 Inger Stevens was a popular actress of '60s who appeared in many popular Tv series and also got major roles in films. But all that success couldn't help her overcome loneliness which she often used to talk about in her interviews.
On the morning of April 30, 1970, the actress was found lying on her kitchen floor by her housekeeper. She was pronounced dead at a Hollywood Hospital and the cause of her death was listed as "acute barbiturate intoxication." Although her death appeared like a suicide, William Patterson's book offered some substitute theories about her death.
6. Verne Troyer (1969-2018)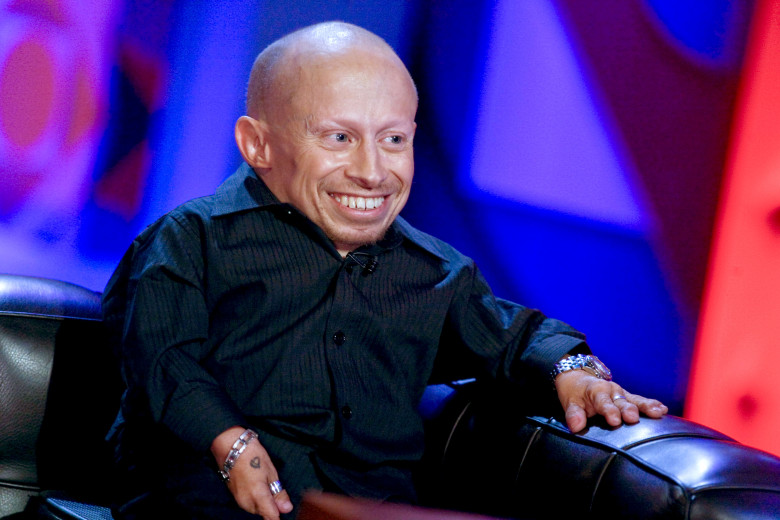 Verne Troyer, popularly known as Mini-Me because of his famous role in Austin Powers. Despite his cartilage–hair hypoplasia dwarfism, he appeared in many shows and popular Hollywood films like Harry Potter, Men In Black, etc. Troyer openly battled alcoholism and passed away at the age of 49. He spent the last three weeks of his life in a Los Angeles hospital because of alcohol intoxication. His death was later ruled as suicide and after hearing the sad news of his demise, many Hollywood stars paid their tributes to him.
7. Freddie Prinze (1954-1977)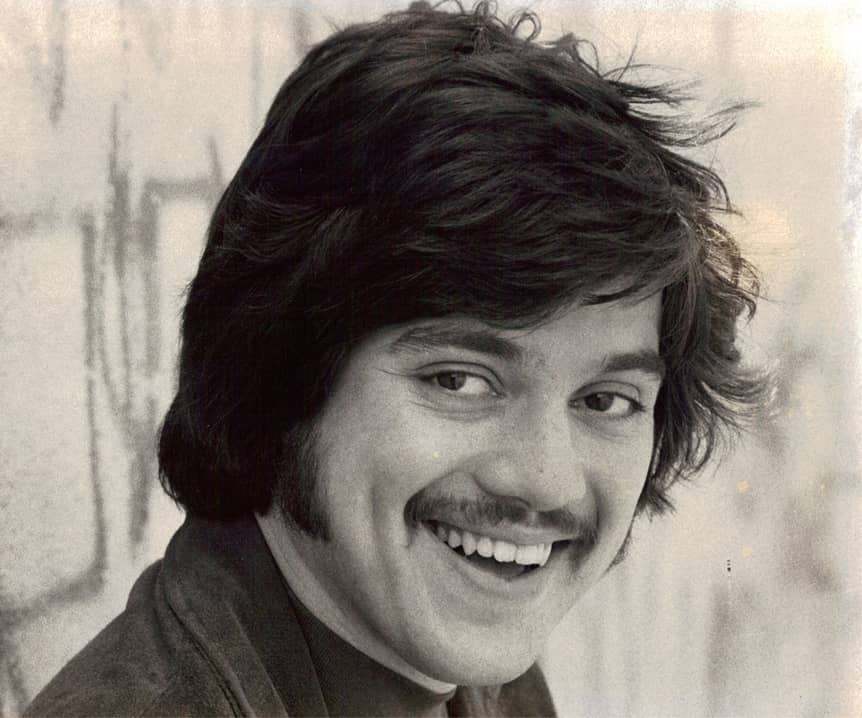 Fred Prinze was one of the youngest actors who died young. He was an American stand-up comedian and actor.  According to the reports, the actor was suffering from severe depression and shot himself in the head in front of his business agent after having a phone call with his ex-wife. He was rushed to a hospital but never gained consciousness and died 33 hours after shooting himself. Prinze also tried to kill himself once before in the presence of some people but got saved because of the safety device.
8. Margaux Hemingway (1954–1996)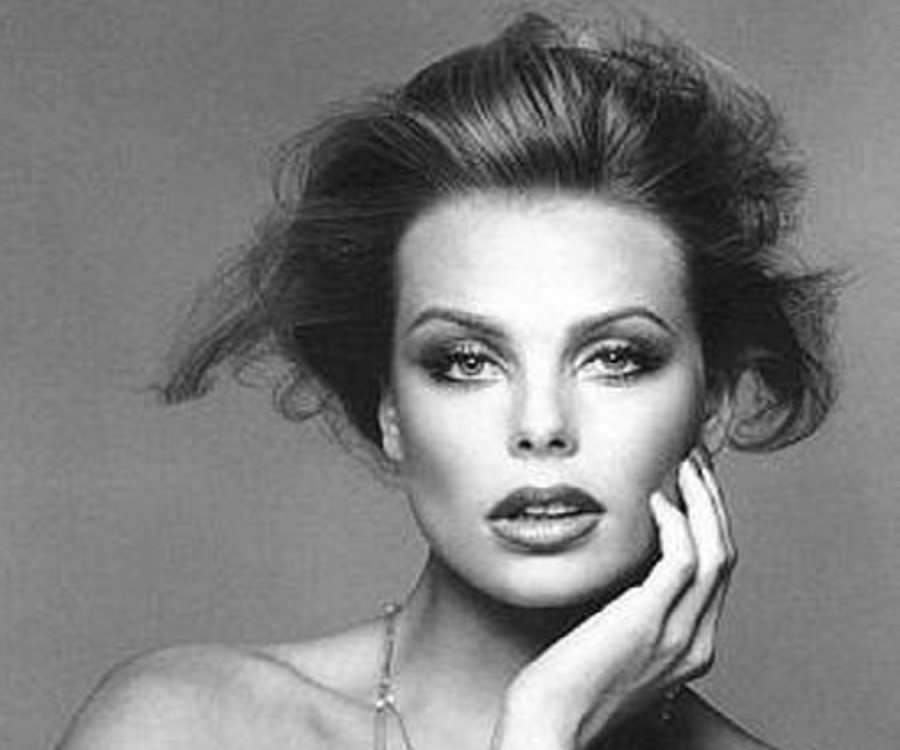 Margot Louise "Margaux" Hemingway was an American supermodel and actress. She was the granddaughter of renowned writer Ernest Hemingway, who committed suicide in 1961. Margot signed a million-dollar contract for Fabergé as the spokesmodel for Babe perfume. But even after that success, she struggled with heavy addiction and depression later in life. At the age of 41, she committed suicide with an overdose. Toxicological tests determined that she died because of Barbiturates (central nervous depressants) in an amount consistent with an intentional overdose.
9. Marilyn Monroe (1926–1962)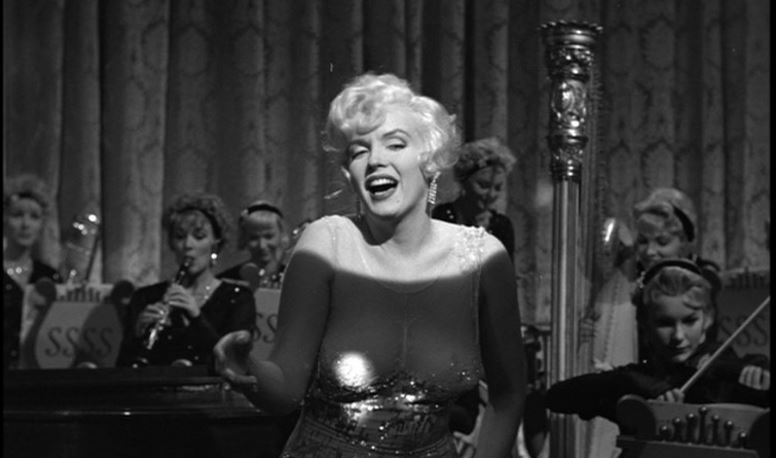 Popularly known as the "Blonde Bombshell" of Hollywood, Marilyn Munroe achieved a lot of success in the 50s and soon became a sex symbol. Many of her films gained immense popularity and success and she even won Golden Globe for Best Actress for her role in the film Some Like It Hot. But on the personal front, nothing was in good shape. She struggled with a lot of anxiety and depression because of her three failed marriages. At the age of 36, she was found dead at her Los Angeles home because of the overdose of sedative drugs that she took a night before.
10. Sushant Singh Rajput (1986-2020)
Sushant Singh Rajput was a rising star of Bollywood who recently committed suicide by hanging himself through a ceiling fan in his apartment at Mumbai. Although people close to him and his fans are not ready to believe that he could take his own life and a lot of things prove foul-play. His case is still under investigation and now CBI is looking into the matter. His death sent shockwaves throughout the country and many believe that there's a connection with movie mafias present in the Bollywood industry.
Read More: