Movies
Is Captain Marvel's Cat The Reason For Nick Fury Losing His Eye?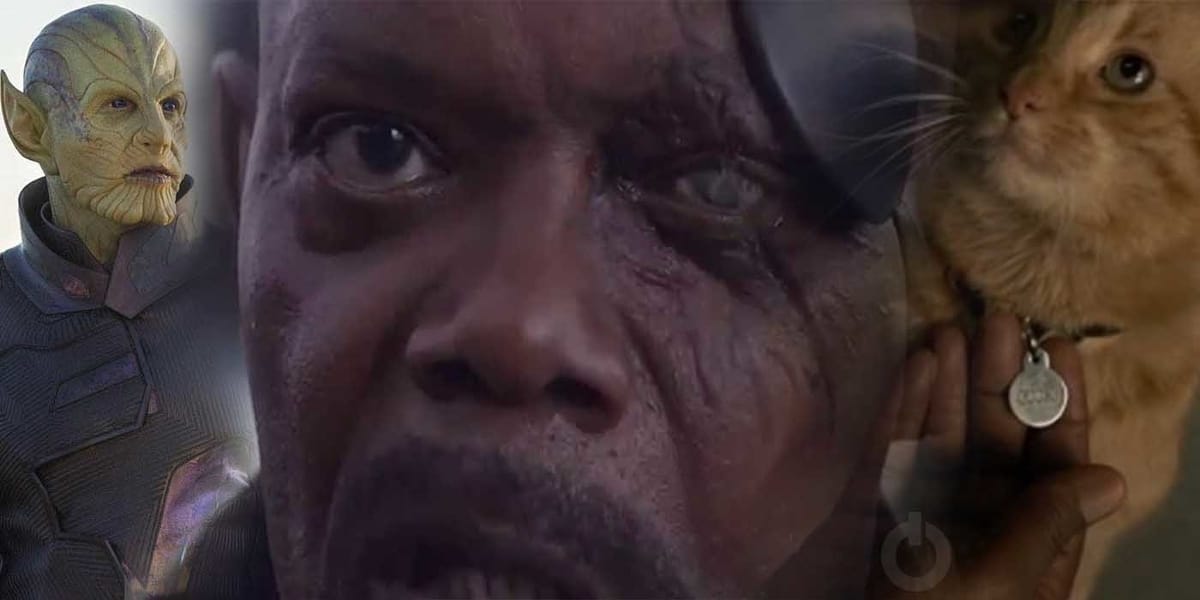 The new Captain Marvel trailer does look pretty awesome as it turned out to be a complete package. From serious & action-packed moments like Carol losing her Earth memories, punching a Grandma Skrull and taking out Skrull battleships in space, to little funny moments like Nick Fury petting Captain Marvel's cat, the trailer had it all. One might feel that the trailer was just an extension of the previous one and did not give a lot of new details from the film. But it actually hid quite a few plot points in plain sight.
The one thing that the fans are really excited to see here is Nick Fury petting Carol's cat. While we have only seen Fury as a bad-ass spy in the MCU, this is the first time we will see Fury showing a little affection for something or someone. This makes it clear that Fury is indeed a cat person. Even the fan reactions upon this are quite fun to see, as they just can't handle this!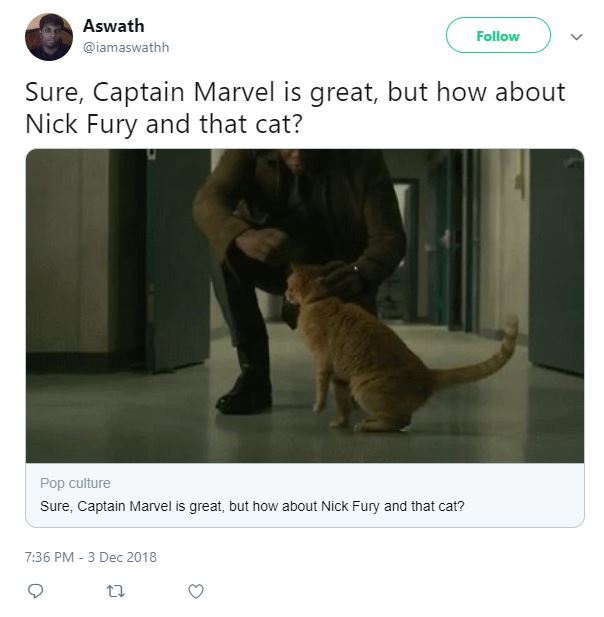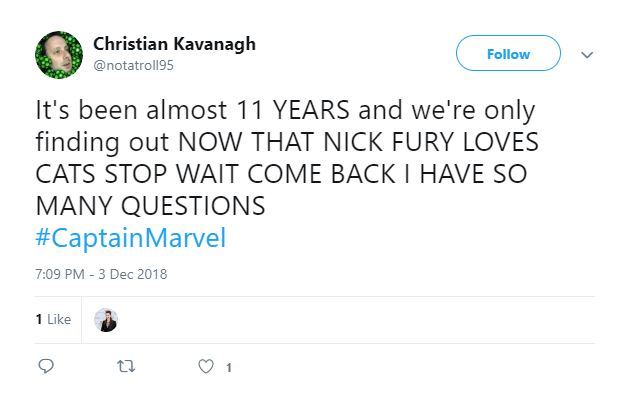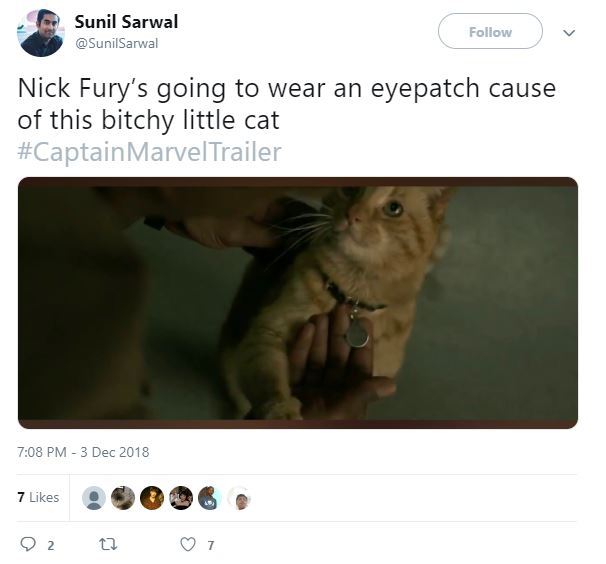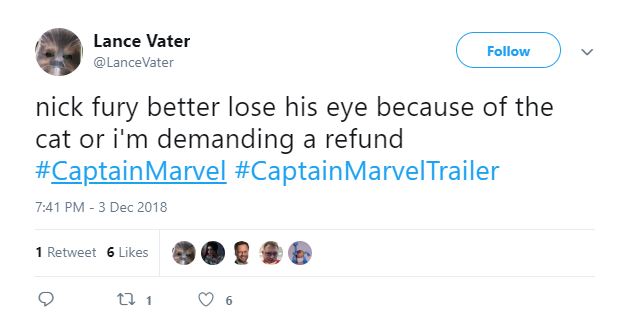 Now, these last two reactions do pose a great and sort of funny possibility for the story of Nick Fury in the MCU. Hearing this question just makes you laugh that the big mystery behind how Fury lost his eye was because of a cat scratch? I mean, come on! But as it turns out, this is highly plausible. Not that Goose the Cat takes out Fury's eye with a scratch, but because of the comic book reality of the cat.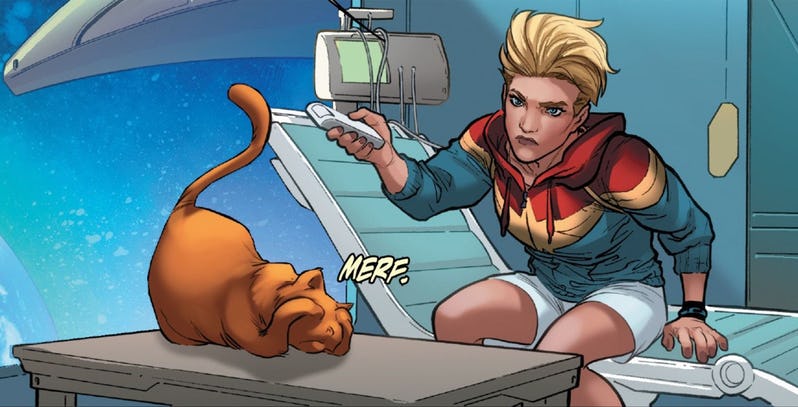 As Captain Marvel is changing many things from the source material, the name of her cat is also changed. As it was revealed through the Funko Pop toys that the cat here is called Goose, while in the comics its name is Chewie. Now Chewie may look all cute and furry, but she isn't actually a cat in the comics. She is actually a dangerous alien species referred to as a Flerken.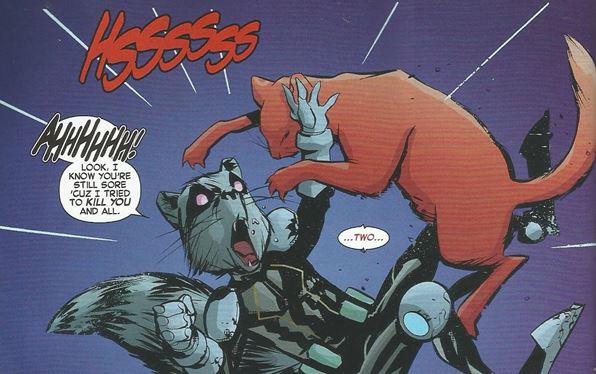 There's a moment in the comics where Carol and Chewie go out to run the Alpha Flight space station and there they end up meeting the Guardians of the Galaxy. Now when Rocket sees Chewie, he goes manic trying to kill the not so innocent cat claiming it is indeed a Flerken. Captain Marvel tries to stop him but as it turns out, Chewie is, in fact, a tentacle sprouting fierce Flerken.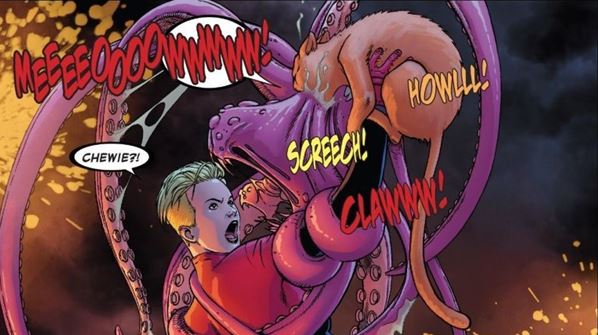 But Chewie is pretty loyal to Carol and other people that she cares about, and she only attacks if someone threatens her or the ones she cares about. So, with the comic book reference, Goose could, in fact, turn out to be a Flerken who accidentally takes out Fury's eye not liking the way he handles her.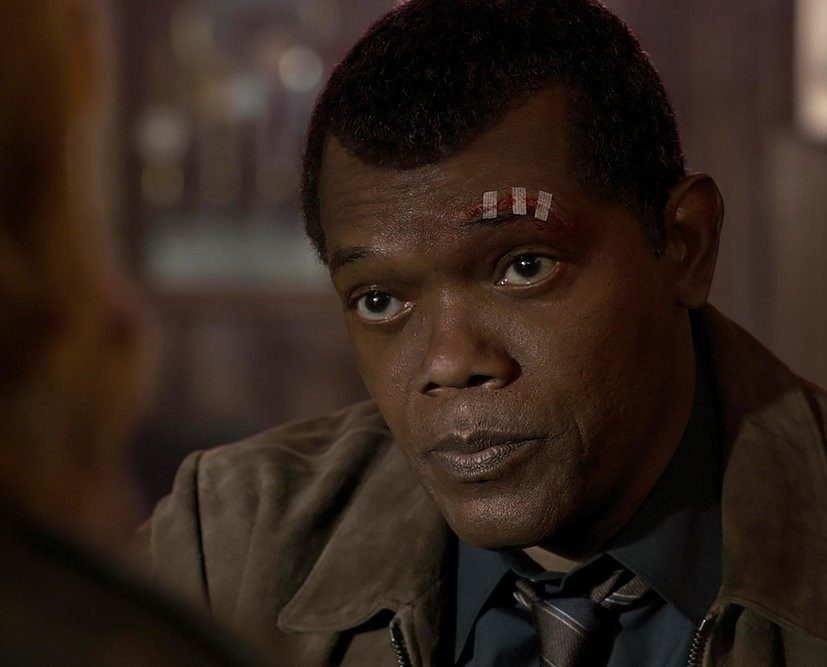 Or there could be a totally different meaning to this. In the Captain Marvel prelude comic, it was hinted that there is some kind of a rift between Fury and Captain Marvel, which is why he didn't call her until Captain Marvel. So that rift could certainly be created towards the end of the film where Carol supposedly sided with the Kree, and Nick Fury gets attacked by the Flerken cat due to the brawl between him and Danvers. Fury did reveal in Captain America: The Winter Soldier that "the last time I trusted someone, I lost an eye."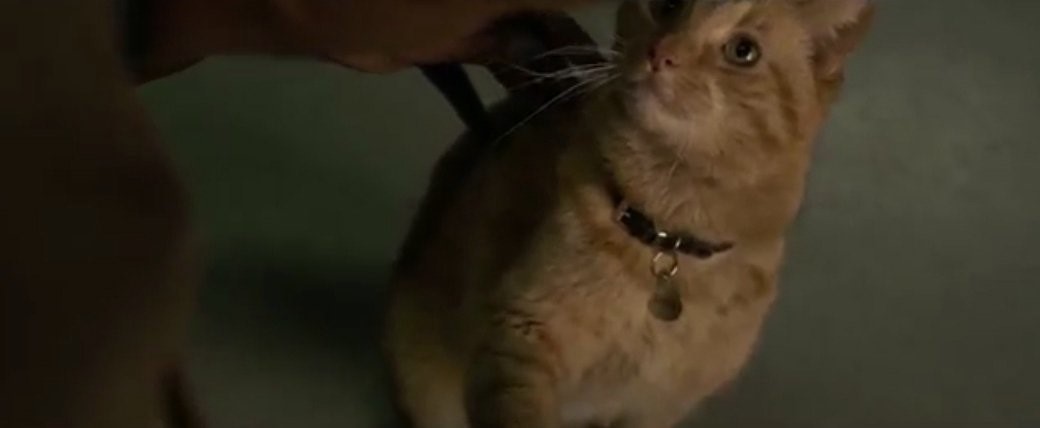 But the other possibility here could be that Fury loses the eye by trusting and getting ditched by a Skrull, or simply while protecting the cat. We will only find out about it when the movie comes out in March. It is a good thing that the trailer did not reveal any huge spoilers from the film.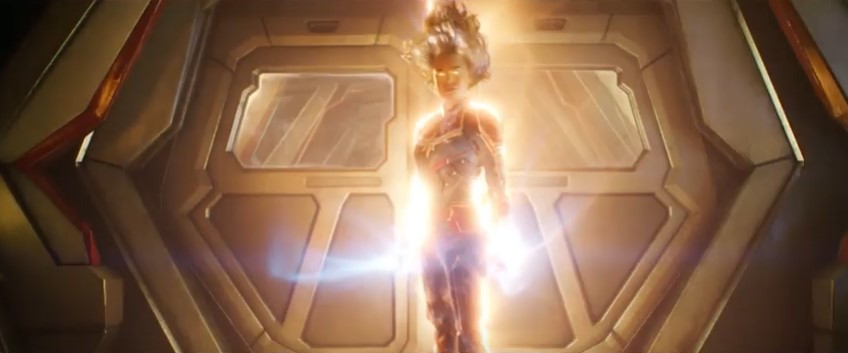 Captain Marvel stars Academy Award® winner Brie Larson (Carol Danvers/Captain Marvel), Samuel L. Jackson (Nick Fury), Ben Mendelsohn, Djimon Hounsou (Korath), Lee Pace (Ronan), Lashana Lynch, Gemma Chan (Minn-Erva), Algenis Perez Soto, Rune Temte, McKenna Grace, Kenneth Mitchell (Joseph Danvers), with Clark Gregg (Phil Coulson), and Jude Law.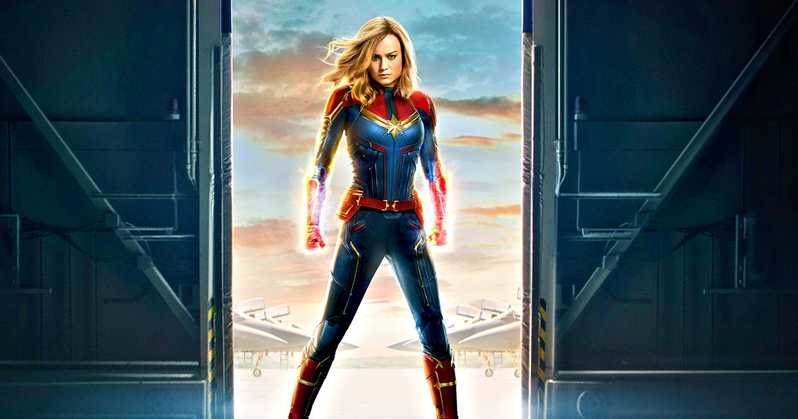 It comes out on March 8, 2019, and here's the official Synopsis:
"The story follows Carol Danvers as she becomes one of the universe's most powerful heroes when Earth is caught in the middle of a galactic war between two alien races," the synopsis reads. "Set in the 1990s, Captain Marvel is an all-new adventure from a previously unseen period in the history of the Marvel Cinematic Universe."