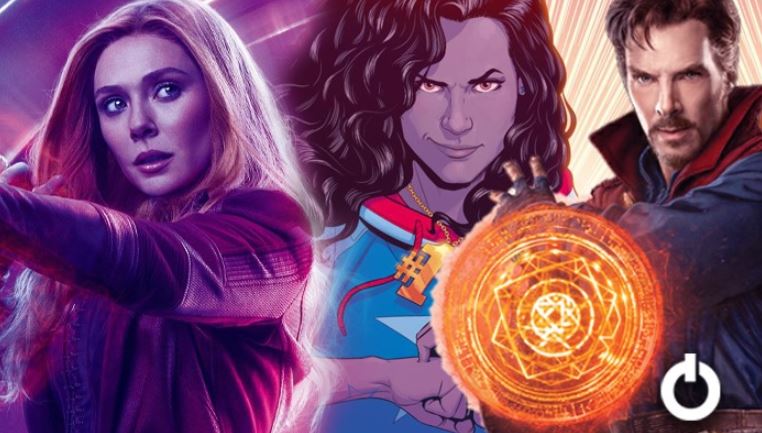 Doctor Strange 2 Audition Tape Confirms a New Superhero:
The Marvel Cinematic Universe has taken its flight for the next phase. After the exit of Avengers like Captain America, Iron Man, and Black Widow, MCU is taking new heroes under its wing. A recent story circulated regarding a new hero appearing in Doctor Strange in the Multiverse of Madness. According to sources from Marvel, America Chavez has been finalized to share the screen with Benedict Cumberbatch's Doctor Strange and Elizabeth Olsen's Wanda. Furthermore, there was a casting call for the America Chavez audition a few months ago. Take a look at the tape here:
Recently, an audition tape was floated by Murphy's Multiverse which confirms Miss America's inclusion in Doctor Strange 2 with the Master of Mystic Arts and Scarlet Witch. And the following dialogues cement the speculation.
 "A giant demon just took out a block of our city and tried to eat you" and "It didn't try to eat me, it tried to abduct me."
She further heard saying
"Let's say this pizza is the multiverse. Here's my home reality and over here is yours. They're identical in some aspects but completely different in others."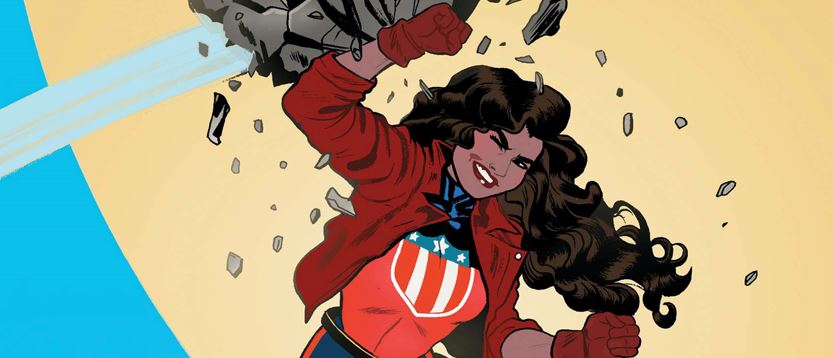 Miss America was brought by her mothers in the Utopian Parallel which was a dimension outside the realms of time and space run by the sentient life force Demiurge. She inherited her powers from Demiurge which allowed her to travel across the multiverse. After her mothers sacrificed themselves to protect Utopia from destruction, Miss America ran away from home to become a secret superhero in the multiverses. She eventually joined the Young Avengers by teaming up with Kid Loki, Hulking, Wiccan, Kate Bishop, and Noh-Varr.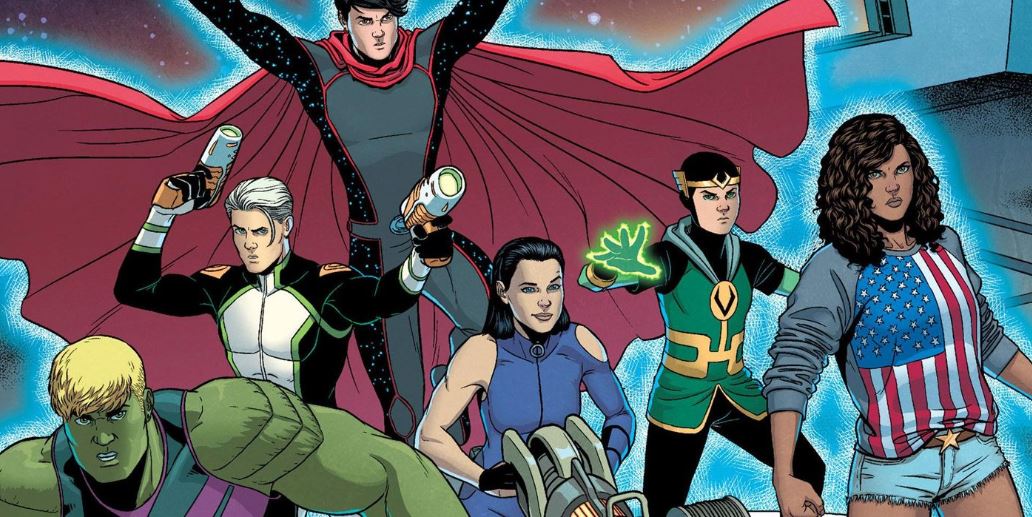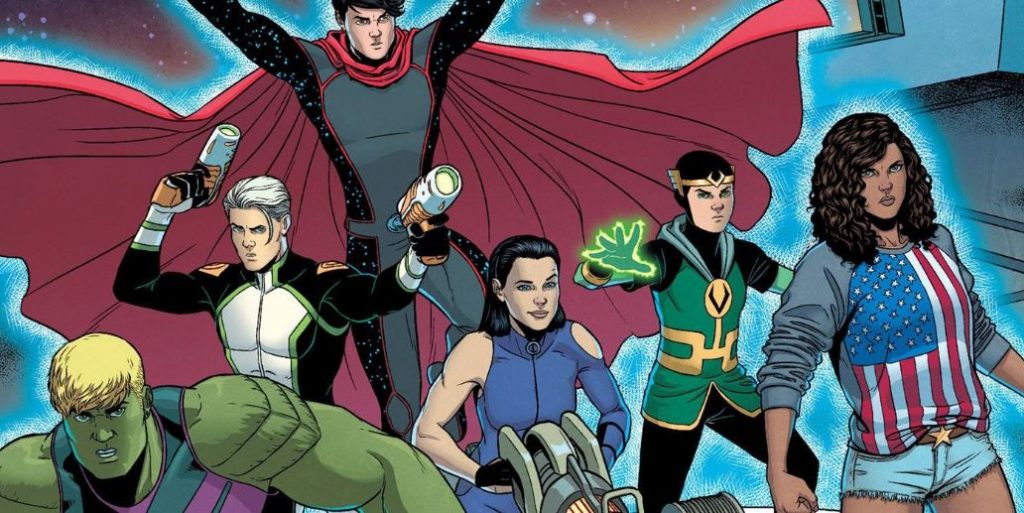 America Chavez's story fits well with the plot of Doctor Strange 2 where the Sorcerer Supreme will embark on a journey to the multiverse in search of Time Stone. This way Doctor Strange is most likely to run into young Chavez and take her under his wing. Her powers could assist Doctor Strange to travel across the multi-verse in the first place. This makes her a critical character in the movie plot. He and Wanda could act as the young Chavez' mentor who has no one to guide her in the dangerous multiverse. Wanda herself was a lost teen once who learned to harness her superpowers under the Avengers' watch.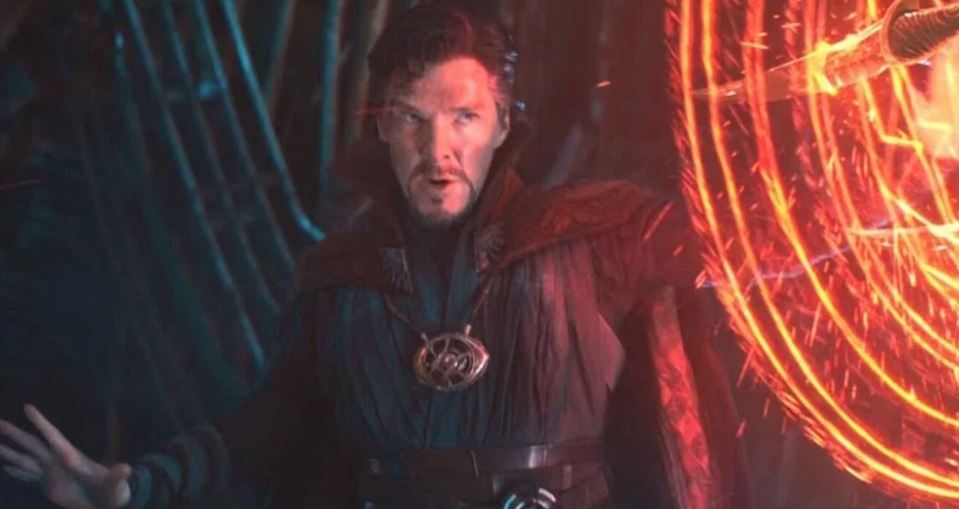 This theory confirms the possibility of Young Avengers. If we go by the sources, MCU is ready to introduce its Young Avengers in Ant-Man, WandaVision, and Loki. Cassie Lang, Kate Bishop, Young Loki are conjectured to be in development in the upcoming movies and Disney+ series announced by Marvel. It can't be a coincidence that the upcoming projects are the exact platforms from where the Young Avengers could emerge. We bid goodbyes to many prominent superheroes in Avengers: Endgame.  Maybe it's time to move forward and let the young heroes take over the mantle.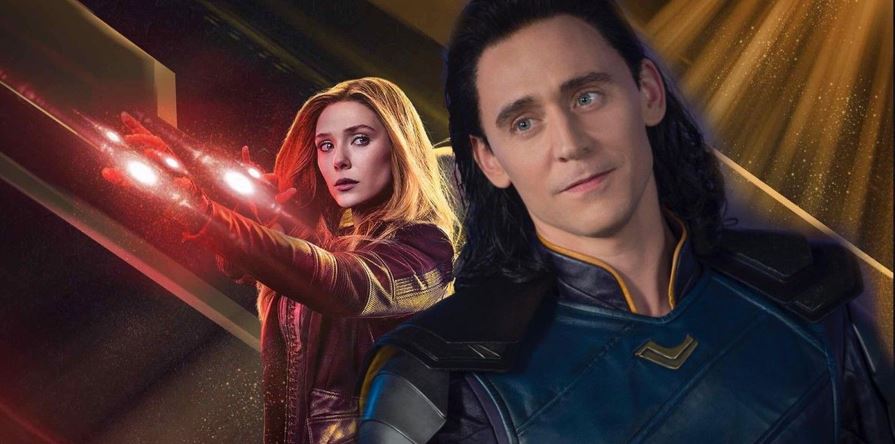 As reported by The Illuminerdi, the casting call for "a teenage Hispanic female who will be a supporting lead" supports her description the most. America Chavez aka Ms. America goes out with a discreet identity to fight for the world. Her powers include flight, superhuman speed, superhuman strength, power stomp (produces shock waves with a step), bullet-proof, durability. Not only is she invulnerable ("nearly indestructible" as said by Young Loki), but she can open portals to multiverse by smacking star-shaped portals that allow her to travel in time and realities. She also holds a long life-span and can harness powers from within.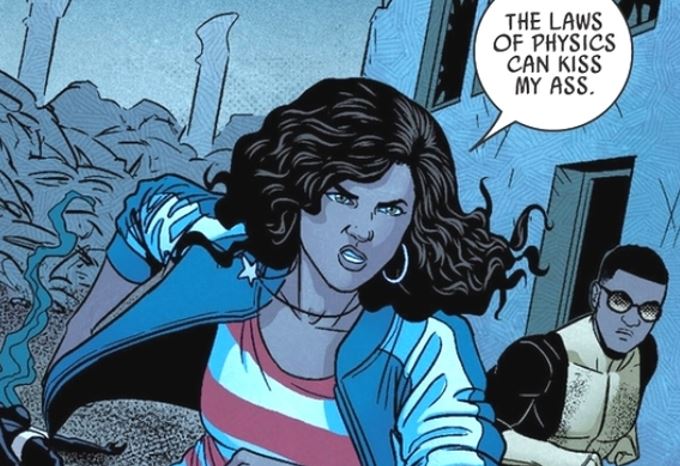 Even though, all this is still a conjecture, the description of the character in audition and the young girl in the tape form the dots that lead up to no one but America Chavez.