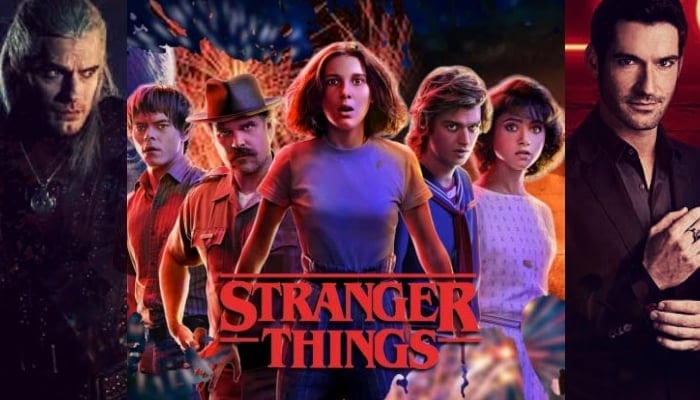 Netflix has garnered a massive brand image by now. With several top-notch original shows, people instantly feel interested in everything they add to the streamer. They've only begun to invest big in their films from 2018 or so, but they've been making it big on the TV front for a long while. Every year, people await the new Original series or the new seasons that Netflix has to offer us. And the next 2 years are also going to bring in some major TV shows. Here's a batch of 15 Netflix Original Series that people are eagerly waiting for:
Stranger Things Season 4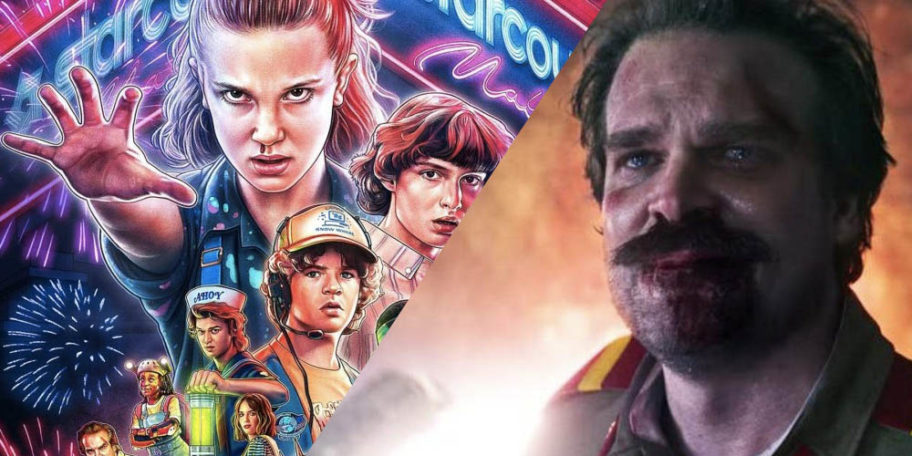 Earlier this year, Netflix released a surprise trailer for Stranger Things Season 4 which revealed that Jim Hopper was alive. We would've got Season 4 within this year if the pandemic hadn't obstructed the filming of one of Netflix's biggest original shows. Even though Season 4 may not arrive this year, we still expect it to arrive in early 2021. Netflix won't delay it for a long time because this is a show that attracts a massive viewership.
Lucifer Season 5: Part 2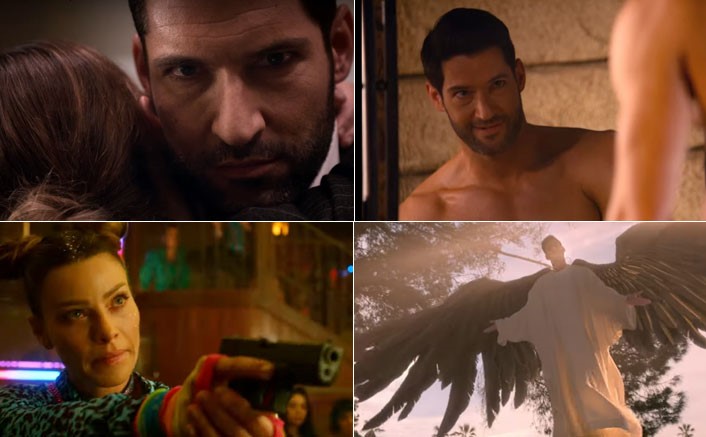 Lucifer Season 5: Part 1 set the viewership records on fire over the last 10 days. It ended on a major cliffhanger and people are really eager for Part 2. The next half was always going to hit Netflix in 2021. So, the fact that a bit of filming is still left to be completed doesn't really matter a whole lot. People are happy that Part 2 won't be the last that we're going to see of Lucifer because we are also supposed to get a Season 6. So, let's see how things turn out.
Mindhunter Season 3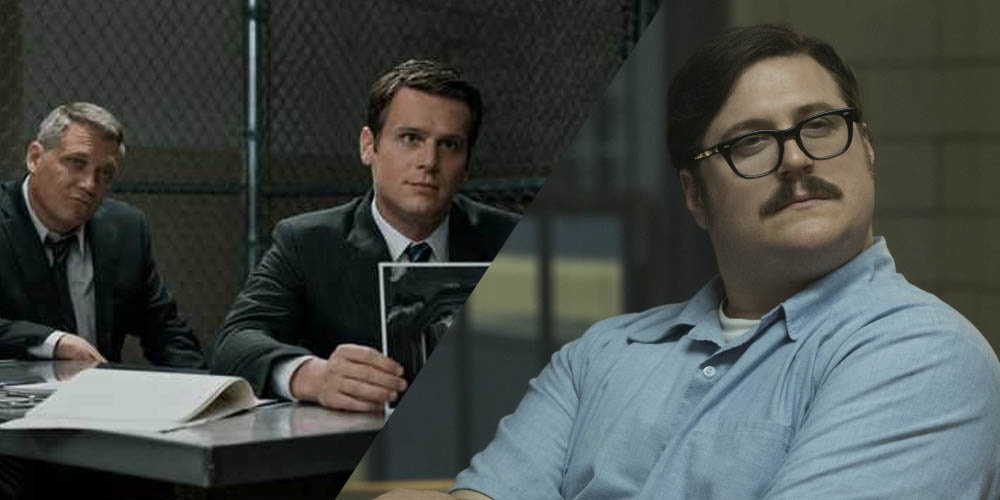 Given that Mindhunter had almost a two-year gap between its two seasons, we believe that Season 3 should arrive in 2021. But, it could actually premiere very late in 2021, if not 2022, because Jonathan Groff, the lead actor of the series is currently busy filming The Matrix 4.
The Witcher Season 2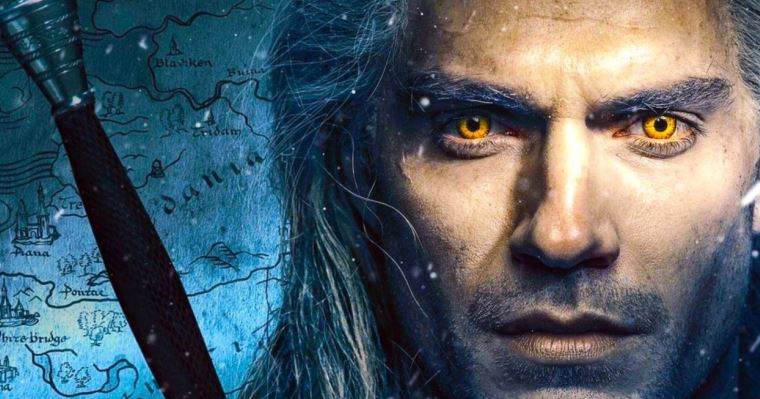 The plan was to release The Witcher Season 2 by early 2021, but the filming on the series got pushed back due to the pandemic. Henry Cavill is back on set now, but the show might not wrap things up until the end of this year, or perhaps until Jan-Feb 2021. So, we should expect the second season of The Witcher to arrive in mid-late 2021.
Avatar: The Last Airbender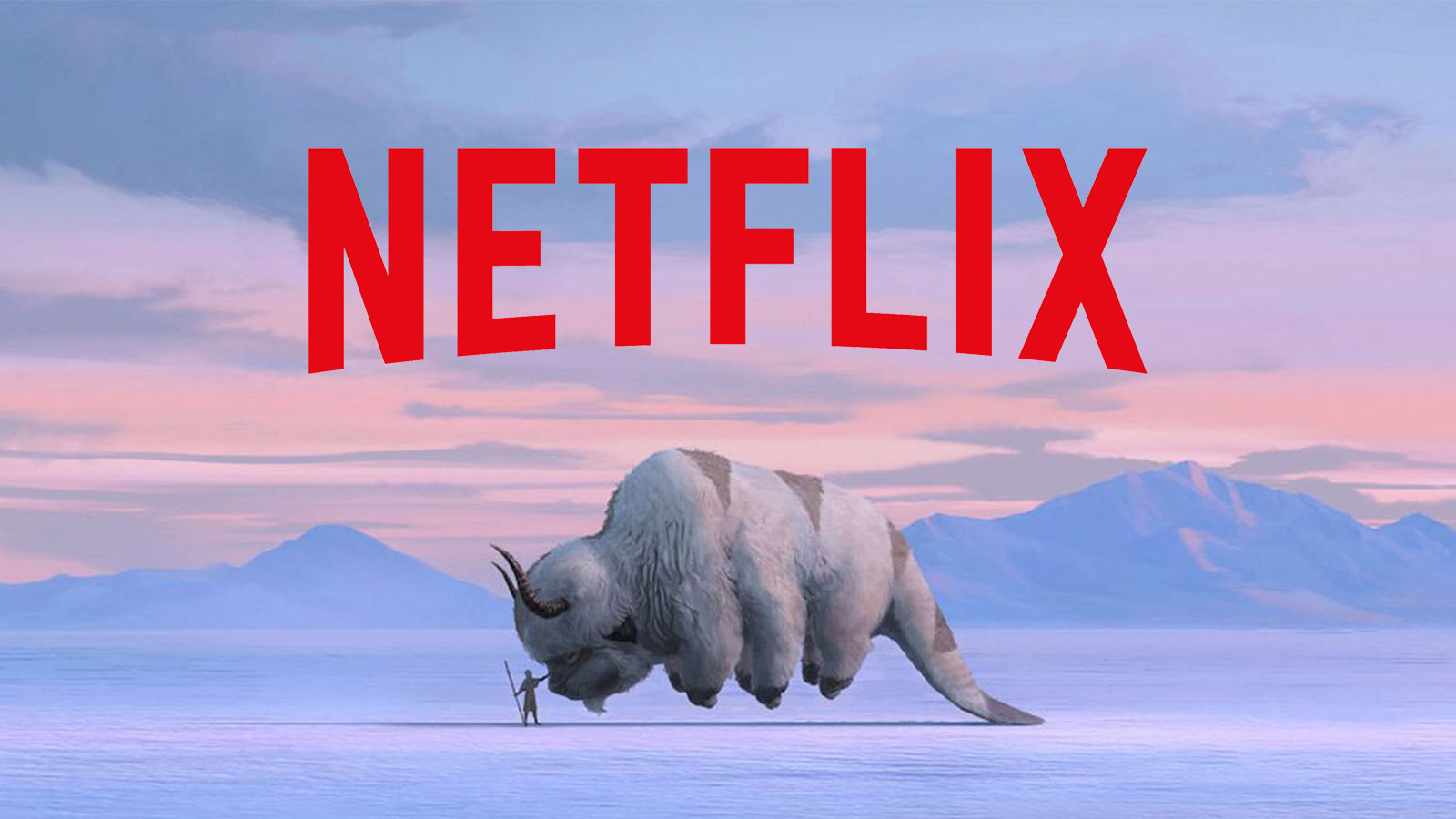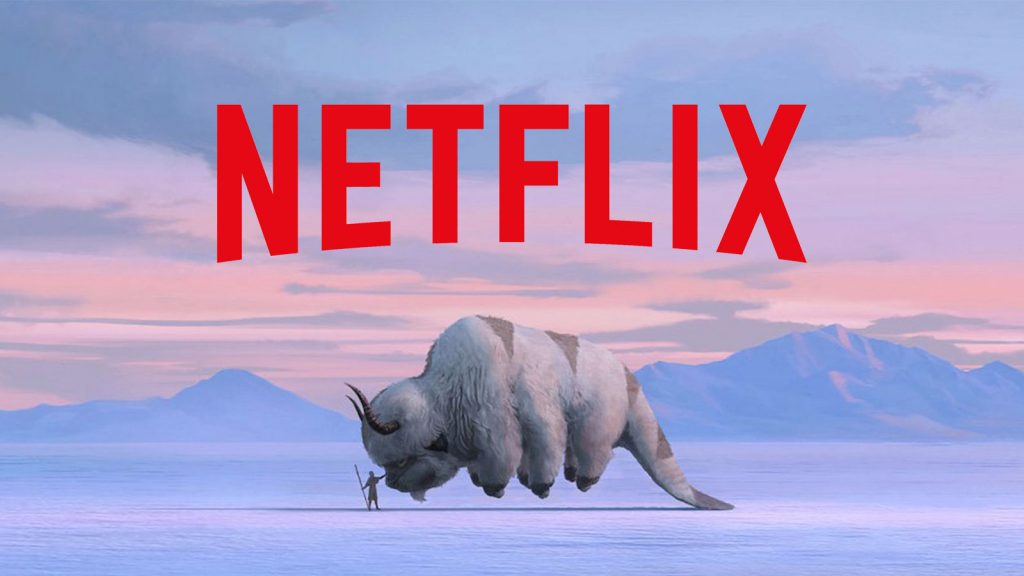 After looking at the viewership that Avatar: The Last Airbender animated series offered Netflix, the streaming giant announced that they will be taking a dig at the series in live-action. But the problem is that the series might just be too far away from us right now because the creators of the original animated series, Michael Dante DiMartino and Bryan Konietzko have walked away from the show. So, it might be a while until the show begins production. We shouldn't expect to see it until 2022.
Resident Evil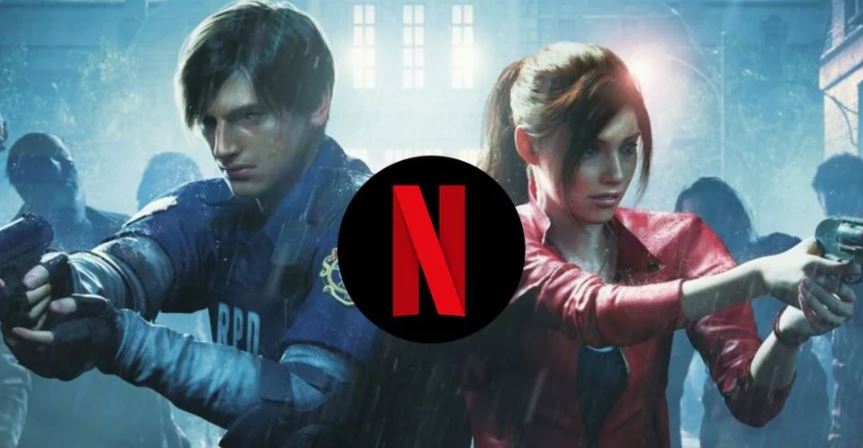 Netflix just announced a new live-action Resident Evil TV Show. The story of the series is said to feature two different timelines. The plot reported as per the press release states:
"In the first timeline, fourteen-year-old sisters Jade and Billie Wesker are moved to New Raccoon City. A manufactured, corporate town, forced on them right as adolescence is in full swing. But the more time they spend there, the more they come to realize that the town is more than it seems and their father may be concealing dark secrets. Secrets that could destroy the world.

Cut to the second timeline, well over a decade into the future: there are less than fifteen million people left on Earth. And more than six billion monsters — people and animals infected with the T-virus. Jade, now thirty, struggles to survive in this New World, while the secrets from her past – about her sister, her father and herself – continue to haunt her."
We should get the series by late 2021 or in 2022.
The Umbrella Academy Season 3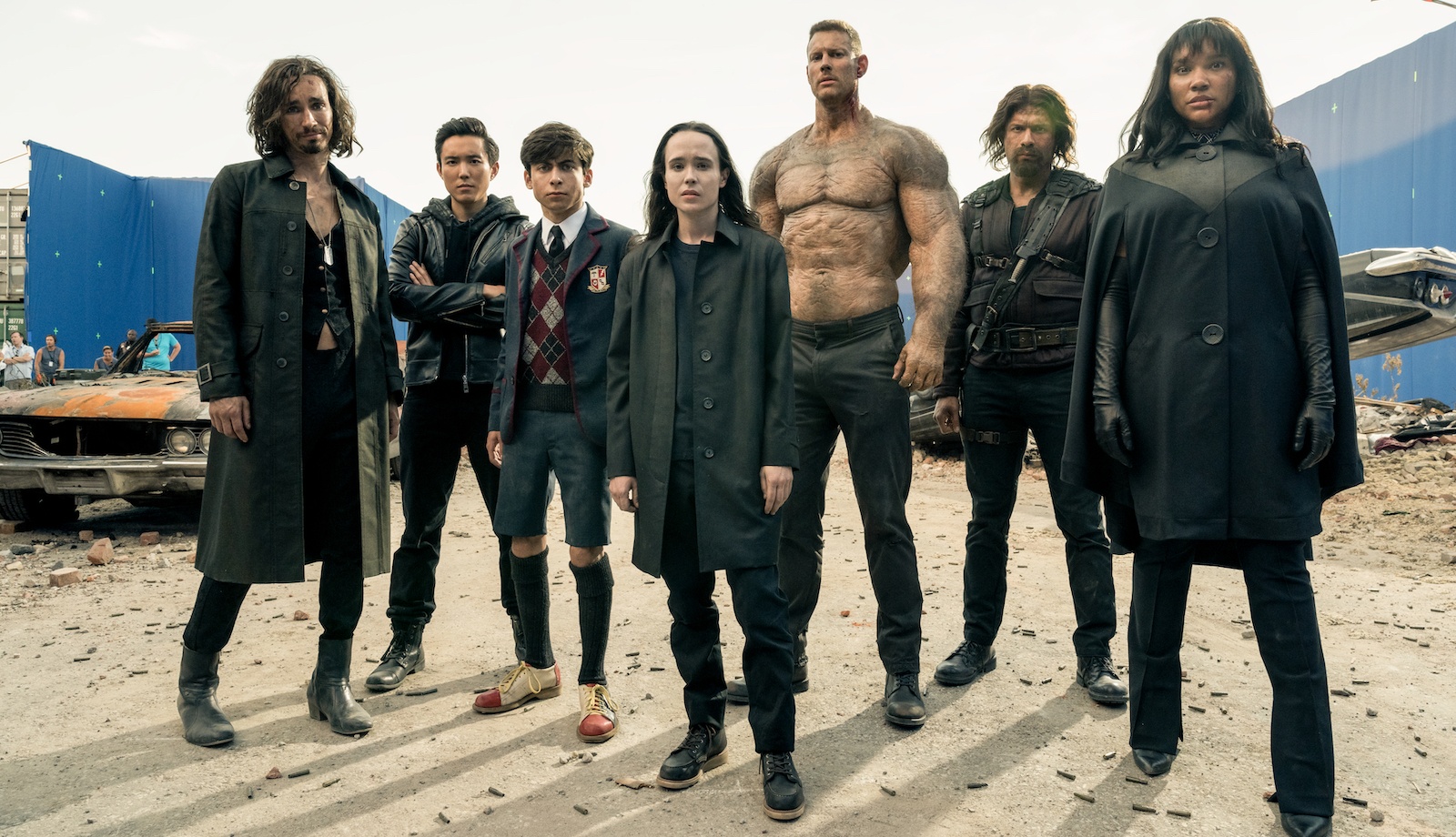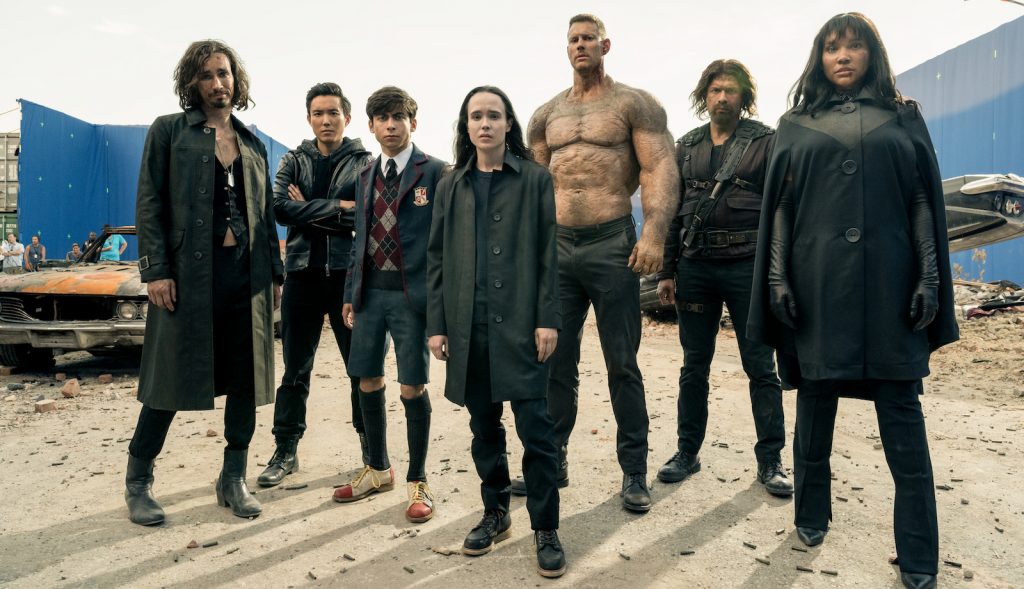 The Umbrella Academy Season 2 was surely loved by fans & critics alike. It was a big improvement upon Season 1 & had a lot of heart. It is one of Netflix's shows that uses Time Travel really well, and with that, it left us on a big cliff hanger. Netflix hasn't announced a renewal just yet, but we do believe that this series won't share the same fate as Daredevil or Altered Carbon. Let's see if Netflix can actually deliver the third season by the end of 2021.
Money Heist Season 5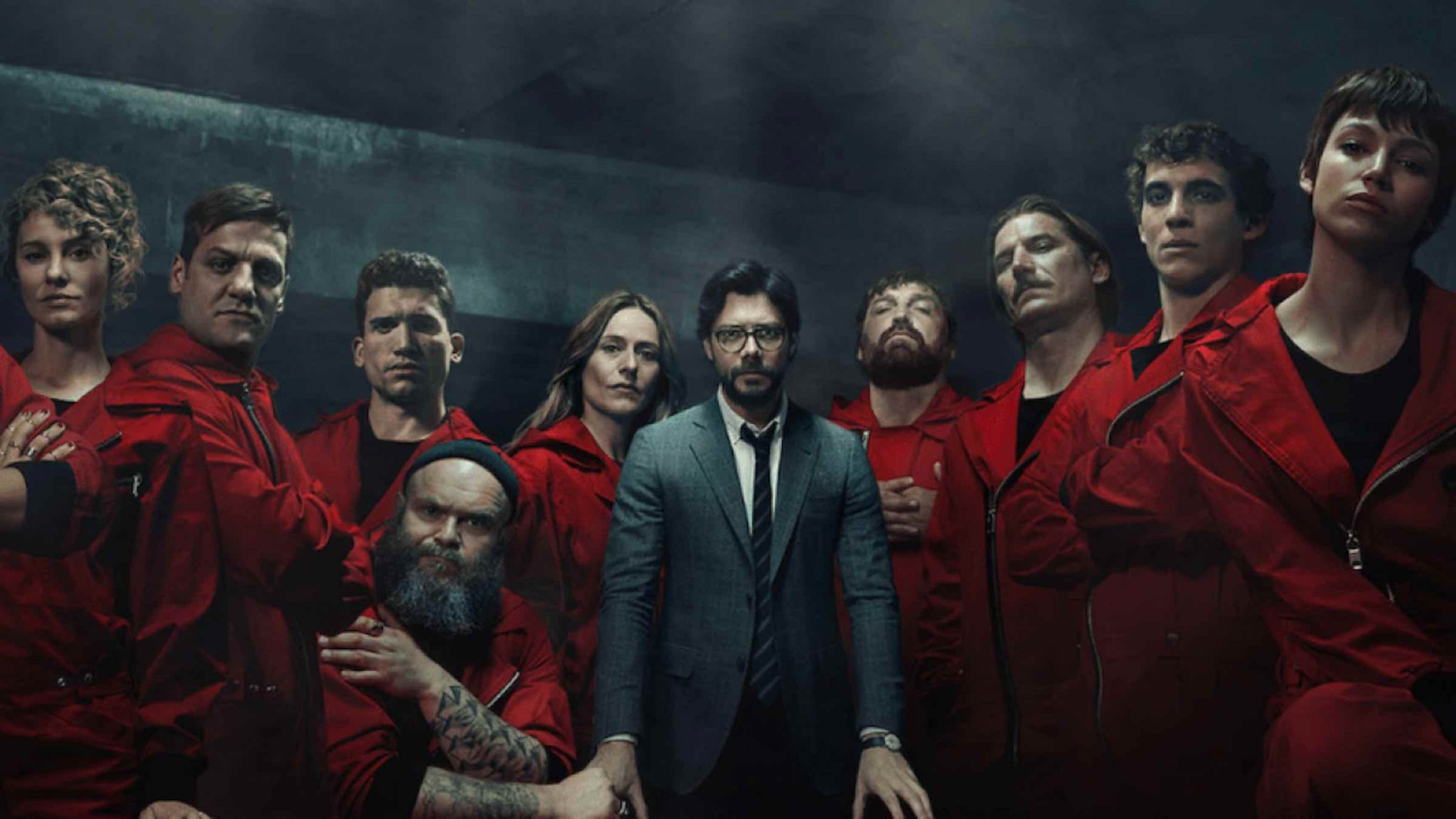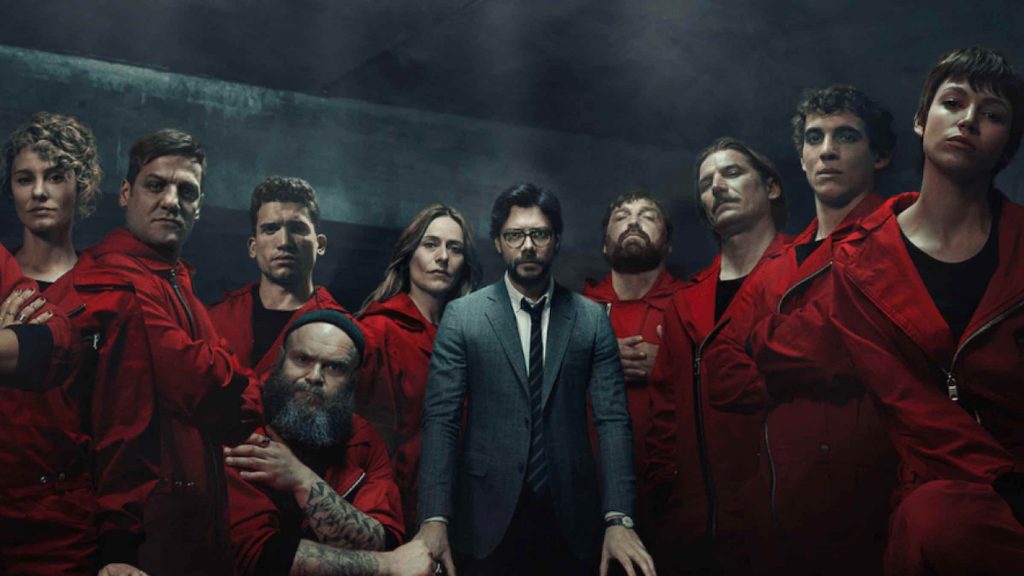 The Spanish crime drama Money Heist was renewed for a fifth and final season right after Season 4 premiered on the streamer earlier this year. COVID-19 may have put the breaks on production, but we should still get the final season of the show by the next year. Ardent fans cannot wait to join the "Bella Ciao" movement once more.
Vikings: Valhalla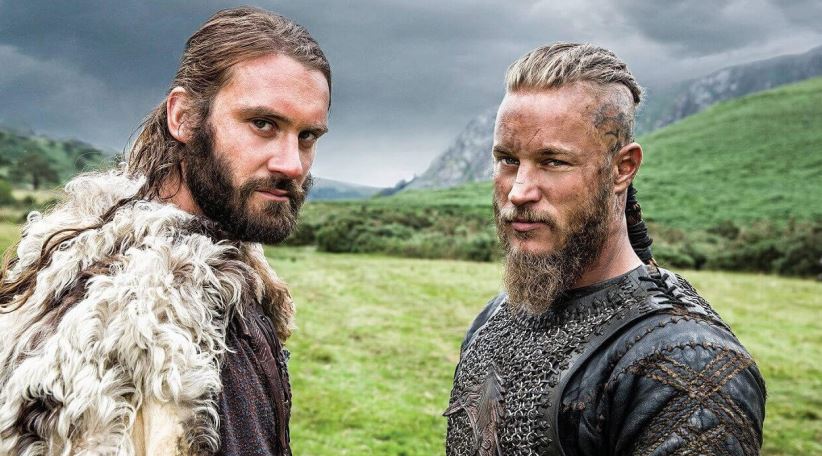 After the hit series of History, Vikings will come to an end this year, Netflix will bring us a sequel series called Vikings: Valhalla. Vikings creator Michael Hirst will bring us this sequel series which will comprise of 24 episodes. It will continue telling the story of Vikings 100 years after the tale of the original series led by Ragnar Lothbrook and his infamous sons.
The Haunting of Bly Manor
The Haunting of Hill House really impressed many people when it premiered on Netflix back in October 2018. Looking at the amazing response that the series had managed to gather, Netflix renewed the series for a sequel. Creator Mike Flanagan is bringing us The Haunting of Bly Manor, which is loosely based on the 1898 horror novel, The Turn of the Screw by Henry James. Netflix just launched the trailer and revealed the release date. We will be getting the series on October 9, this year.
The Last Kingdom Season 5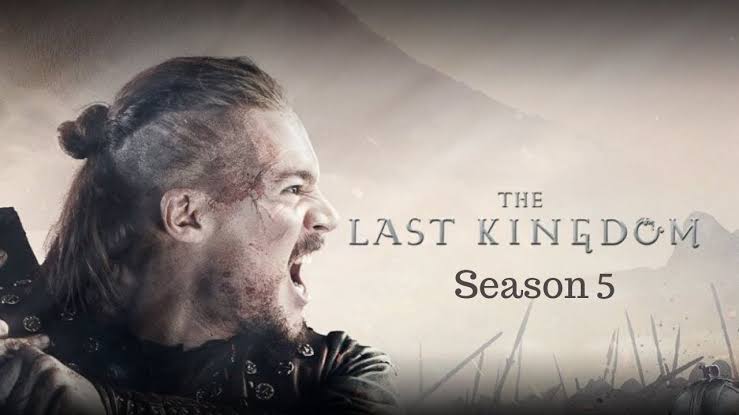 Back in July, Netflix renewed The Last Kingdom for a fifth season. The show is probably going to start production later in the year, so we should expect to see Uhtred of Bebbanburg return in late 2021. This show carries its own fanbase, and because of the satisfactory viewership it gathered this year during the pandemic, we're happy that the series was renewed for at least one more season.
Peaky Blinders Season 6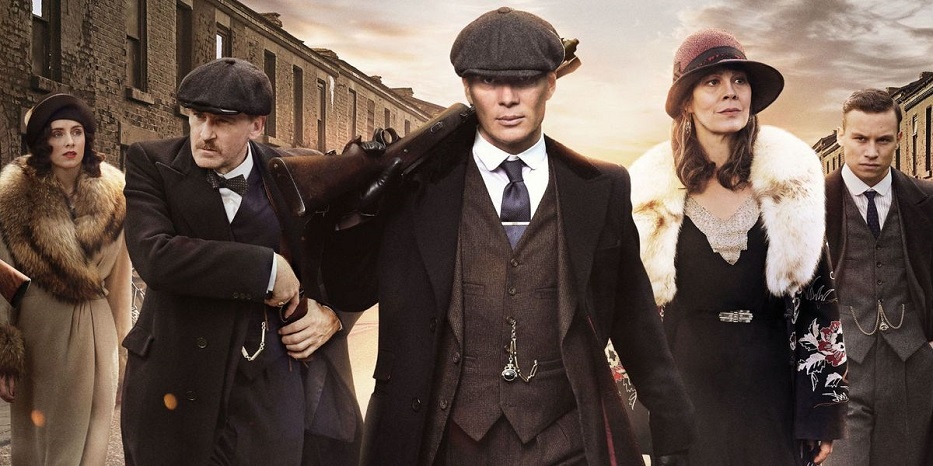 Peaky Blinders is a Netflix original series, but it usually airs on BBC One in the UK 6 months prior to Netflix. Like every other series or movie, Peaky Blinders has also suffered a setback. It is currently under development, but we shouldn't expect it to air on BBC One until the second half of 2021. That means, the 6th season may arrive on Netflix in 2022.
Lost in Space Season 3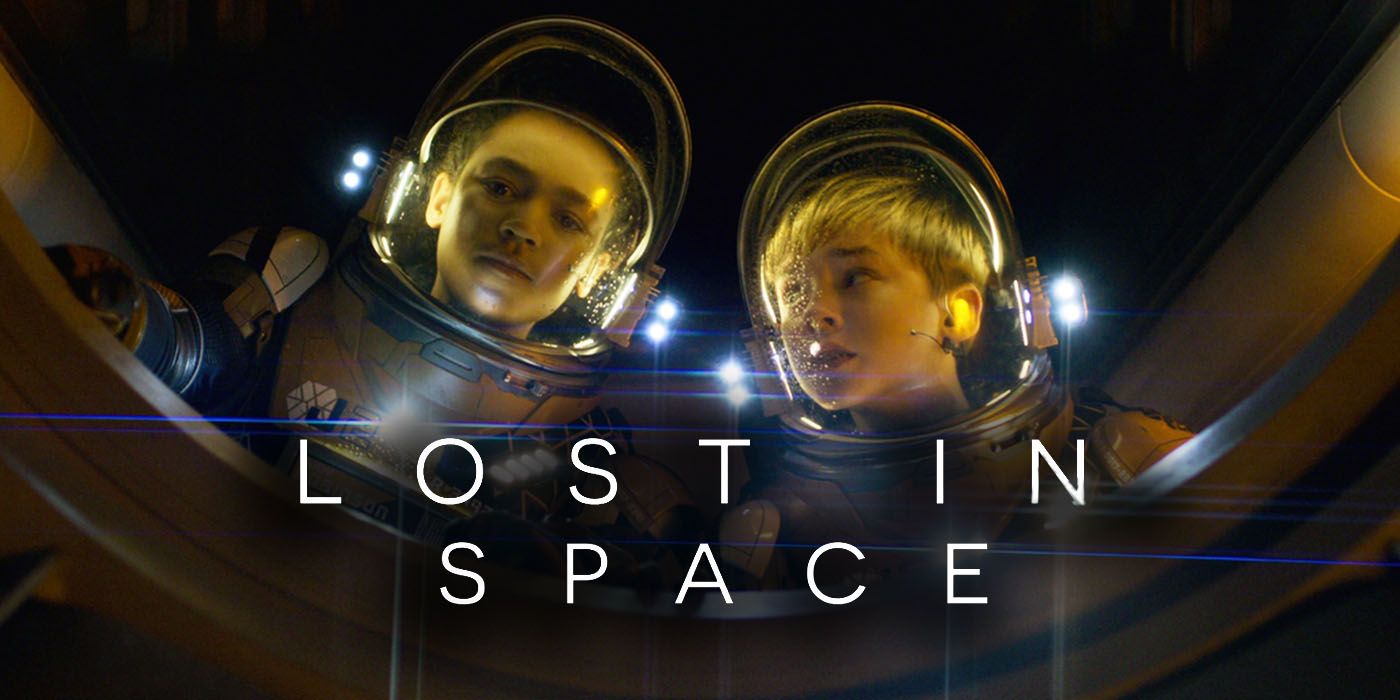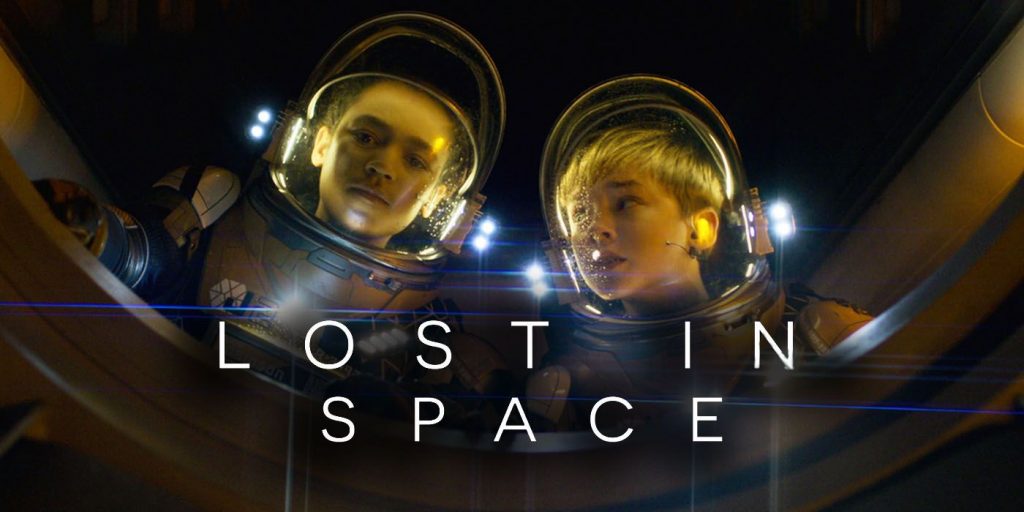 Lost in Space recently got renewed for its third and final season. The space adventure should continue next year or in early 2022. It's good that Netflix hasn't canceled the show after the second season, and people will get to see the story be completed in Season 3, just like it was done with Dark.
You Season 3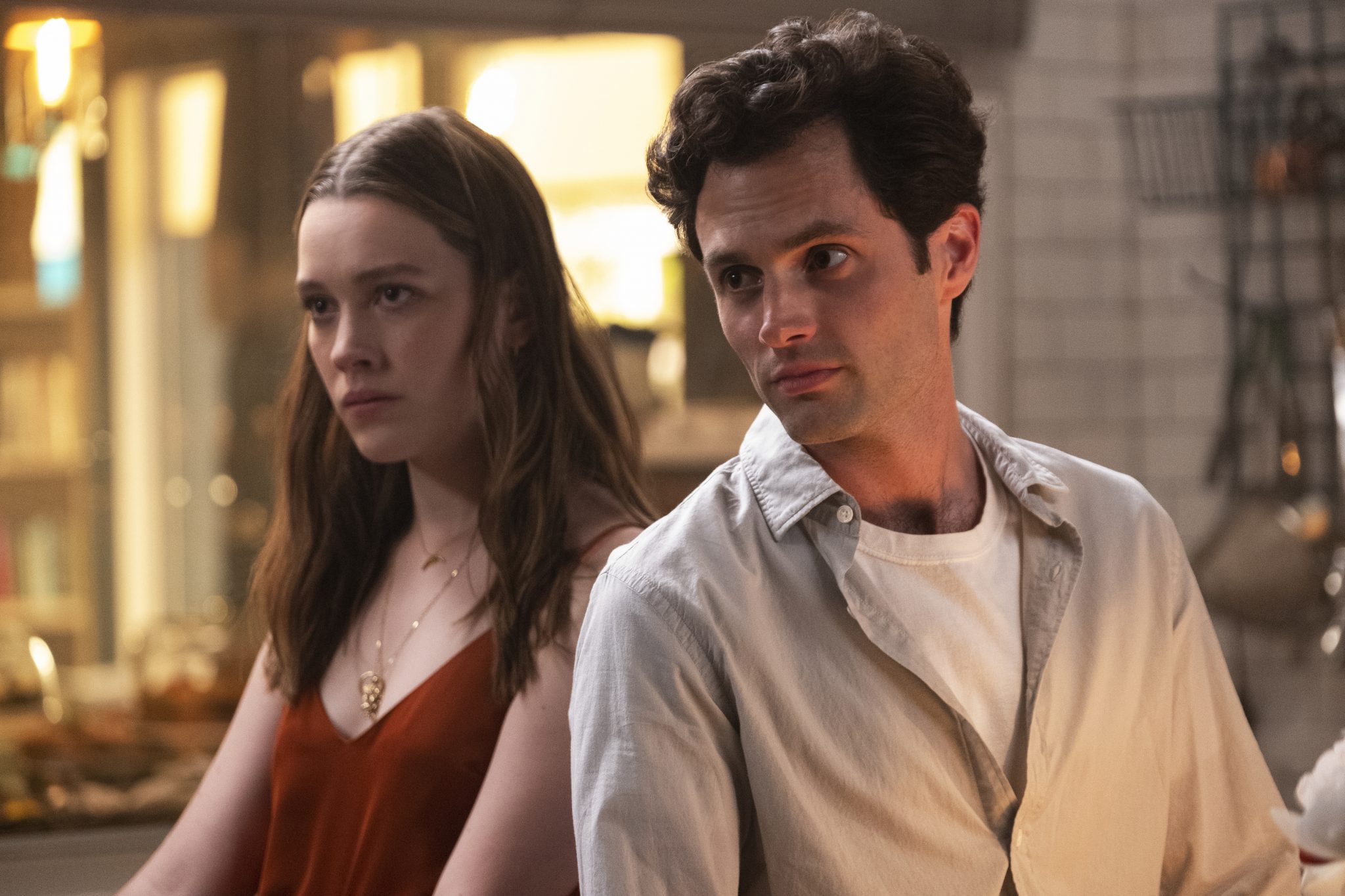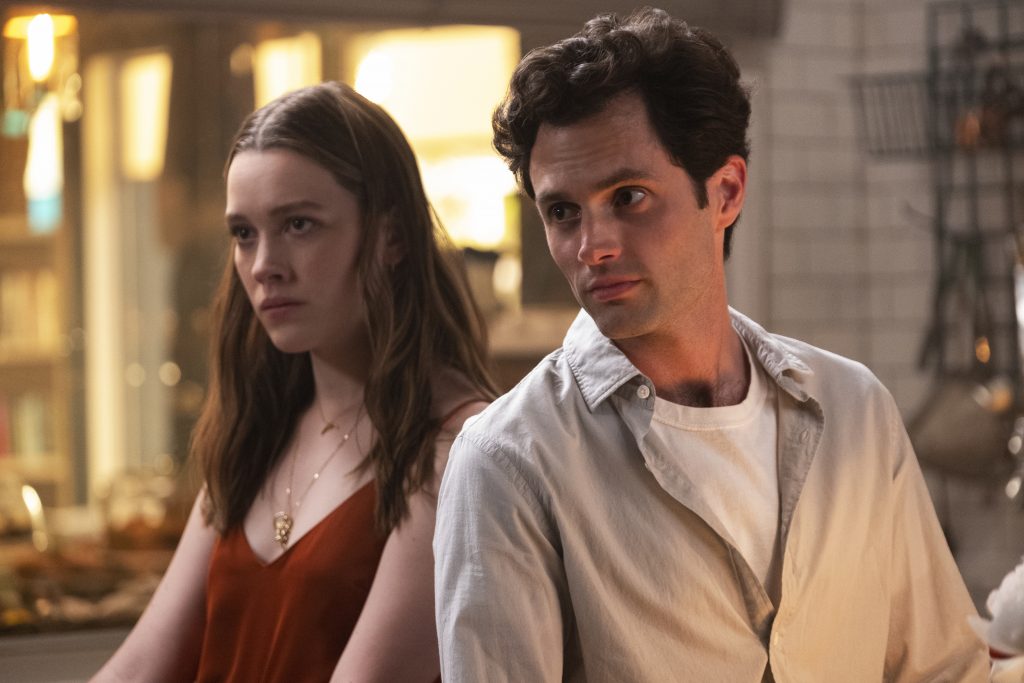 Netflix's crime drama, You was officially renewed for Season 3 earlier this year. Joe Goldberg and Love Quinn will return as they are a family now. But there will certainly be a twist involved as Joe will try to get rid of Quinn for a third potential crush this time around. The novel that season 3 is based on is officially complete, so we should expect the series to return in 2022 (if not earlier).
The Witcher: Blood Origins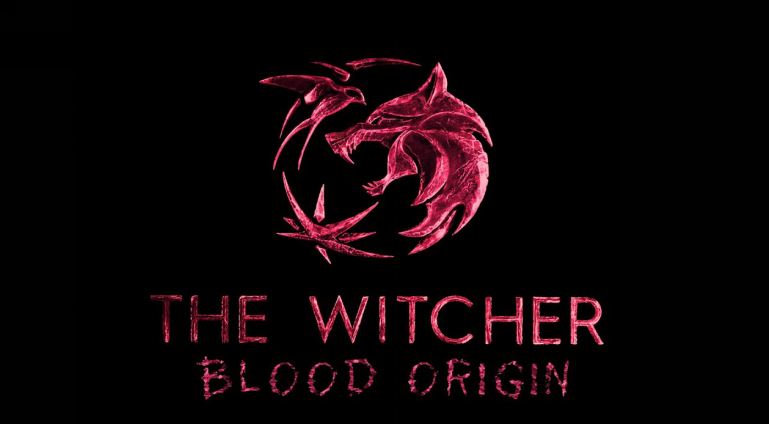 Netflix has announced a Spin-off series for this show already. This prequel is called The Witcher: Blood Origin. Here's what Netflix wrote on twitter while making the announcement:
"1200 years before Geralt of Rivia, the worlds of monsters, men and elves merged into one, and the first Witcher came to be.

Announcing The Witcher: Blood Origin, a 6 part live-action The Witcher spin-off series from Declan de Barra and Lauren Schmidt Hissrich."
Netflix has already begun the casting process for the series, so we reckon that they already have a story. It means that we could expect the prequel to hit the streamer in late 2021 or early 2022. That's awesome!
Yes, we know that we haven't added the likes of Ozark, Rick & Morty, and many other shows that you may like. So, consider them as honorable mentions of this list.
Also Read:
20 Upcoming Major Netflix Original Movies We're Eagerly Waiting For