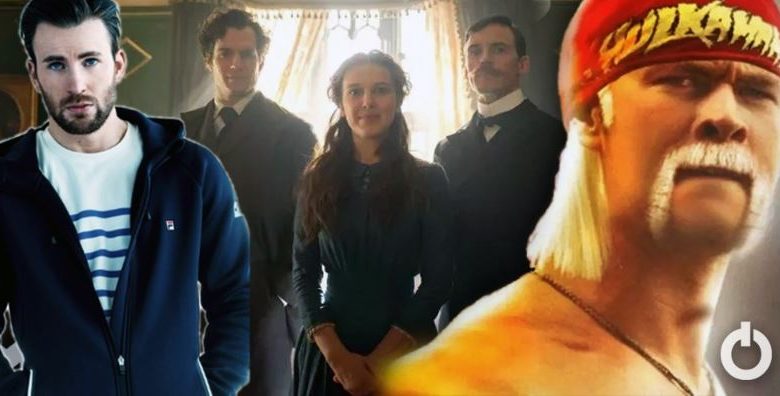 Upcoming Major Netflix Original Movies:
Netflix has been surprising us and keeping us very satisfied in recent times. And it is great to see that they're not just launching new original TV shows, but they're doing extremely well with their films as well. 3 of their 2020 movies were among the 10 most-watched Netflix films of all time. Then there was Uncut Gems which was one of Sandler's best films of all time. The Old Guard recently made its debut and people loved it. Now, everyone's hyped suddenly hyped for every new film that Netflix will be bringing us in the next 2 years.
The Kissing Booth 2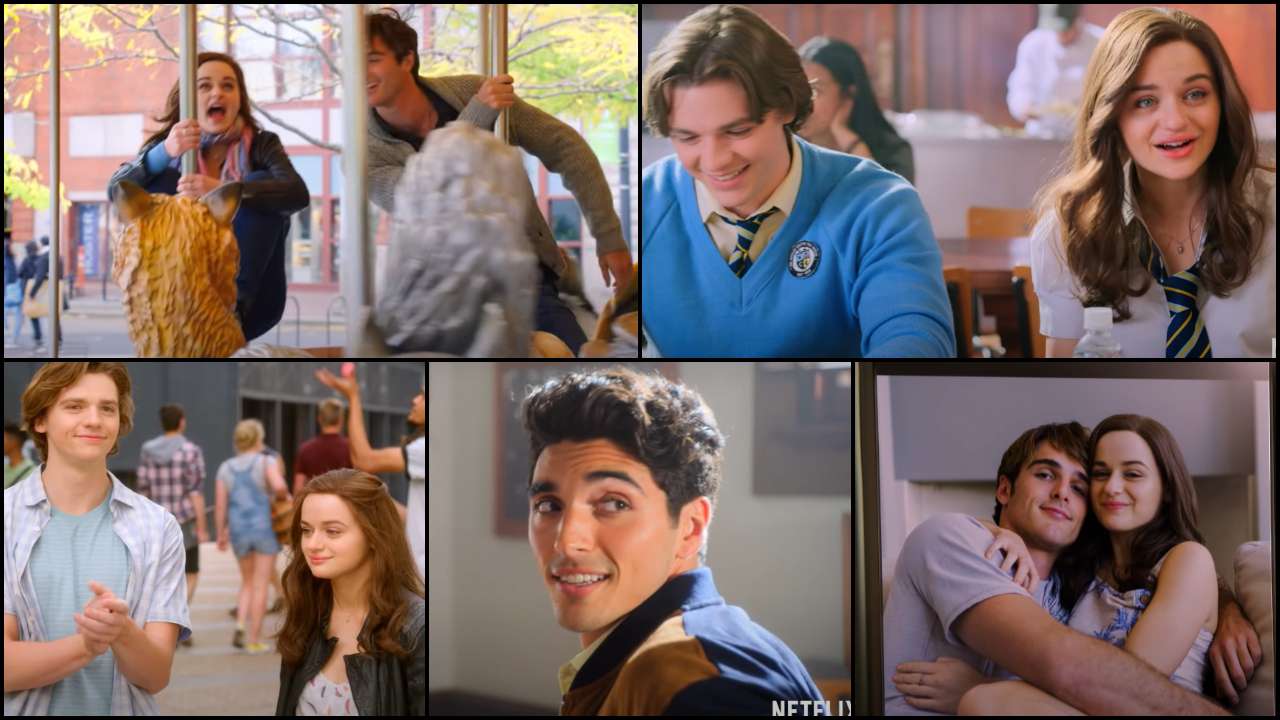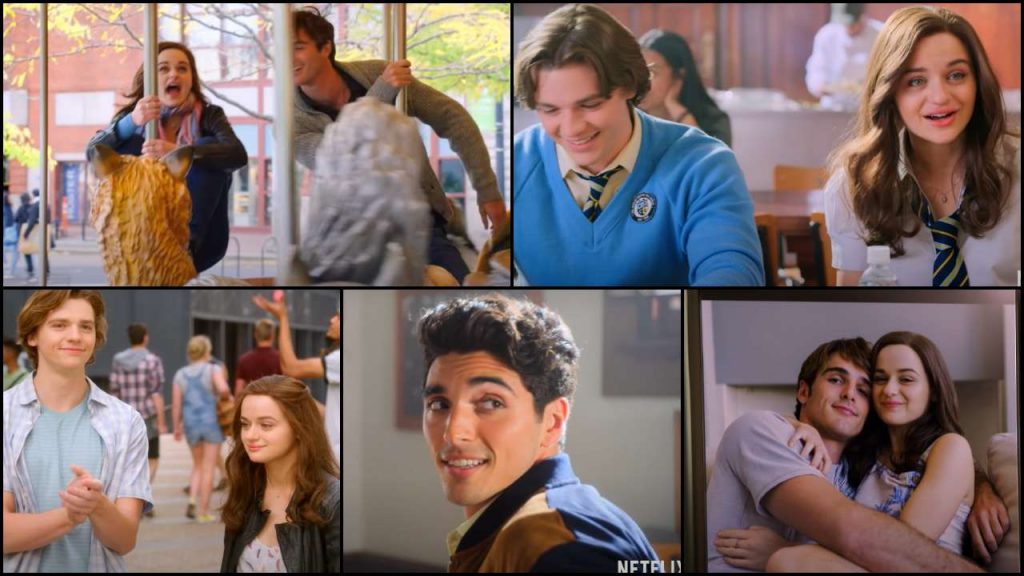 Get ready teens because you're getting a sequel to The Kissing Booth on July 24. Noah (Jacob Elordi) & Elle (Joey King) got separated towards the end of the first film as Noah goes to Harvard & Elle heads back to school. Now, let's see how their love story continues in the sequel.
Project Power
July has been a great month for Netflix subscribers, but August will be even better as it won't just bring us the next season of Lucifer, but we'd also see the debut of Jamie Foxx's next film on August 14. There have been several unique entries in the superhero genre in the recent times. As you may have guessed by the trailer, Project Power is surely one of them.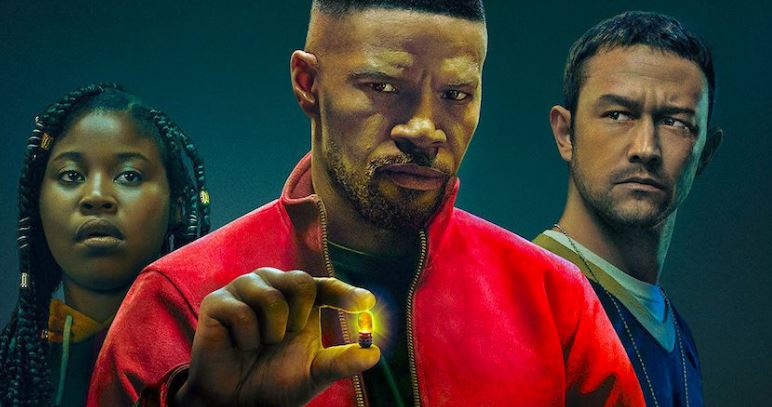 Here's the official synopsis of this film:
"On the streets of New Orleans, word begins to spread about a mysterious new pill that unlocks superpowers unique to each user. The catch: You don't know what will happen until you take it. While some develop bulletproof skin, invisibility, and super strength, others exhibit a deadlier reaction. But when the pill escalates crime within the city to dangerous levels, a local cop (Joseph Gordon-Levitt) teams with a teenage dealer (Dominique Fishback) and a former soldier fueled by a secret vendetta (Jamie Foxx) to fight power with power and risk taking the pill in order to track down and stop the group responsible for creating it."
The Devil All The Time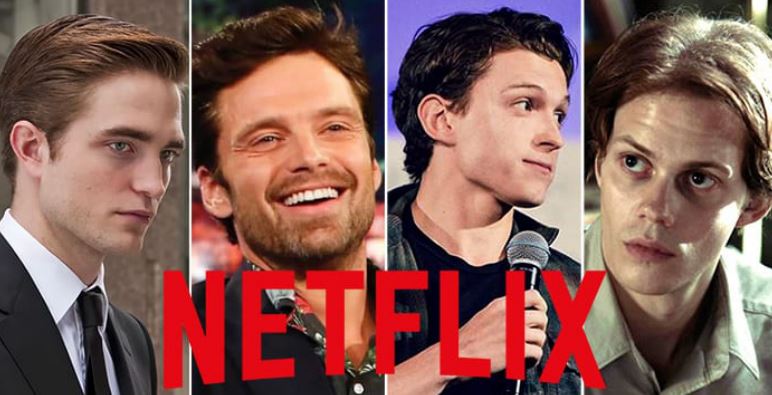 On September 16, we will get to see the psychological thriller starring Tom Holland, Sebastian Stan, Bill Skarsgard, Robert Pattinson Riley Keough, Jason Clarke, Haley Bennett, Mia Wasikowska, Eliza Scanlen, Harry Melling, and Pokey LaFarge. This massive star cast should be enough to excite you about the upcoming movie that is based on the novel written by Donald Ray Pollock.
Enola Holmes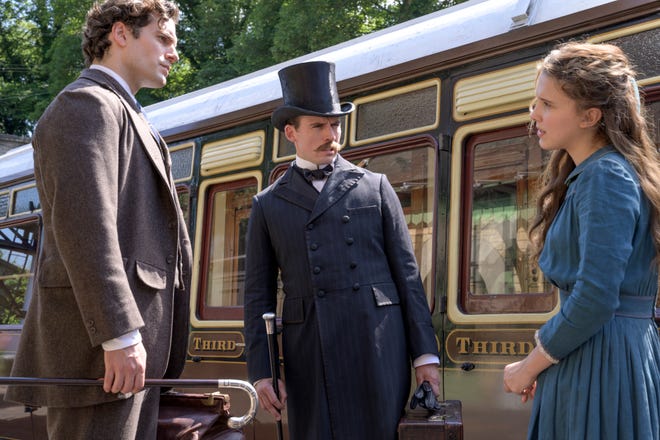 Milly Bobbie Brown will be appearing in her second Netflix project as she is going to play the younger sister of Mycroft and Sherlock Holmes. This film is exciting because we've never really witnessed a story based on Enola Holmes. And the fact that makes us even more eager to watch this film is that Henry Cavill is going to play the titular detective, Sherlock Holmes. This film would've arrived in September, but a lawsuit pushed its release to a later date.
Army of The Dead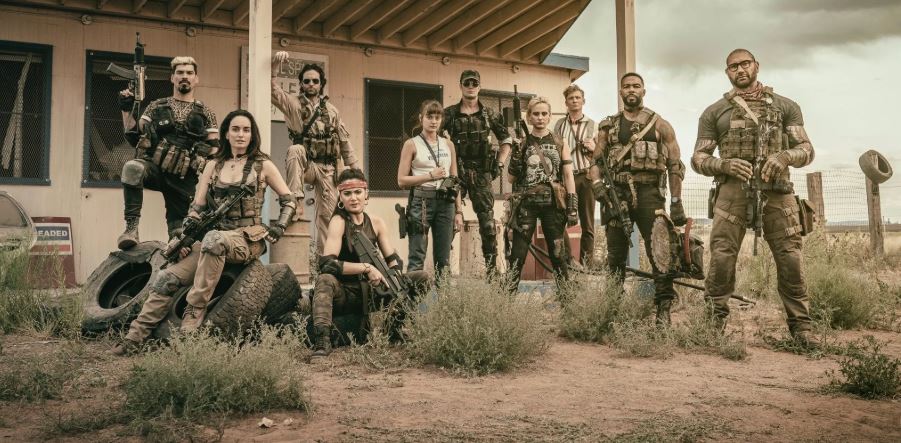 The ardent fanbase of Zack Snyder would certainly be excited because his next film is going to be a spiritual successor to his 2004 movie, Dawn of the Dead. The fact that enlivens me is that Army of the Dead is going to be a Netflix Original, which means that Zack wouldn't have had to hold back on the gory and brutal action sequences. We'd get to see the likes of Dave Bautista, Ella Purnell Ana De La Reguera Huma Qureshi Theo Rossi Hiroyuki Sanada Chris D'Elia Garret Dillahunt Nora Arnezeder Matthias Schweighöfer Rich Cetrone and Samantha Win take down a bazillion zombies in this heist film. This film should arrive later this year, or at least before Zack Snyder's Justice League hits HBO Max, since it was shot last year.
Hulkamania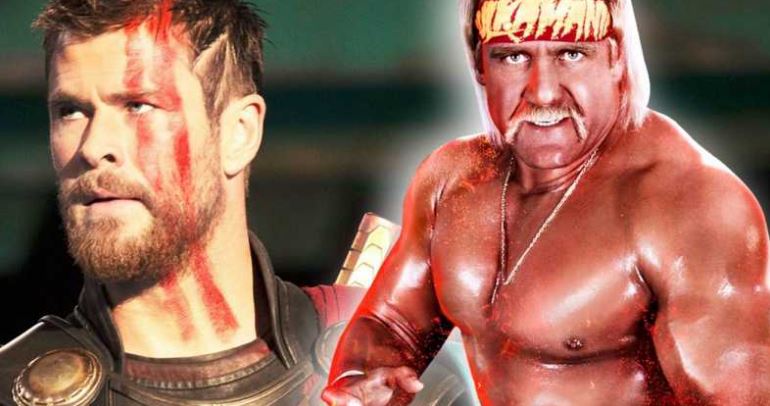 Chris Hemsworth recently revealed that he is going to get even bigger and bulkier to portray Hulk Hogan in his biopic. Since we already love the shape he gets in to portray Thor, just imagine how amazing he'd look when he gets swole. This will be Hemsworth's 2nd sports biopic after Rush as it will largely focus upon Hulk Hogan's career as a wrestler and not the Gawker lawsuit or sex scandal. So, we'd get to see a lot of WWE action along with the other forms pro wrestling that Hogan took a part in. The film will begin production by the end of the year, or perhaps in 2021. So, it should arrive in late 2021 or early 2022. Bradley Cooper is also attacked to the Hulkamania movie as a producer.
Red Notice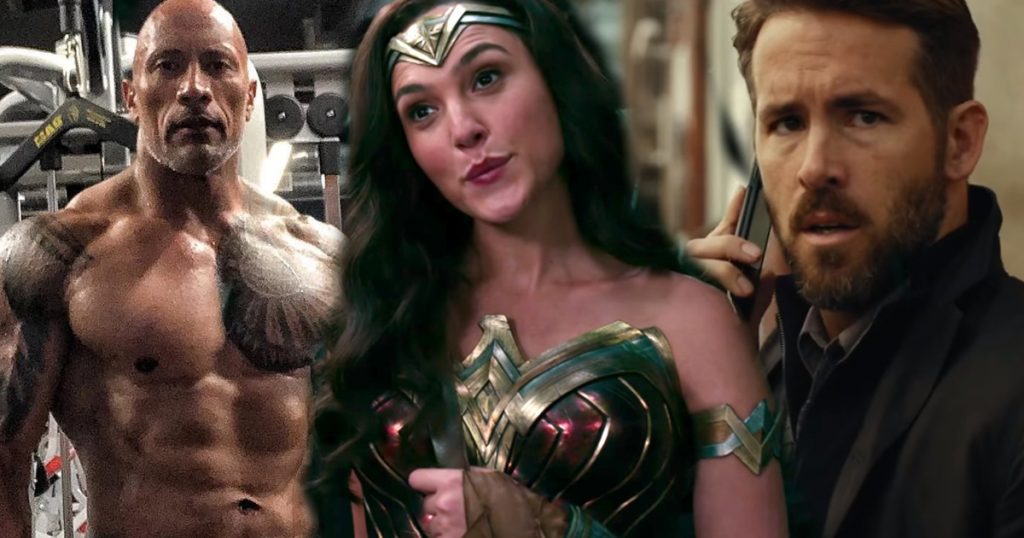 Here's an all-star team up that we're extremely excited about because Dwayne Johnson, Ryan Reynolds and Gal Gadot are going to star in Netflix's $150 Million Dollar action movie. It is described as a "globe-trotting heist film" coming sometime in 2021. It is an international action thriller centered on the pursuit of the most wanted art thief in the world. Gal Gadot is going to play this most wanted "world's greatest art thief" who has a "Red Notice" put on her by the Interpol. Dwayne Johnson's character will come in as "the world's greatest tracker," and we'd see Ryan Reynolds alongside him as "the world's greatest con man." Word is that Tom Cruise is in talks to make a cameo that will set him up to appear in the sequel.
Dan Pan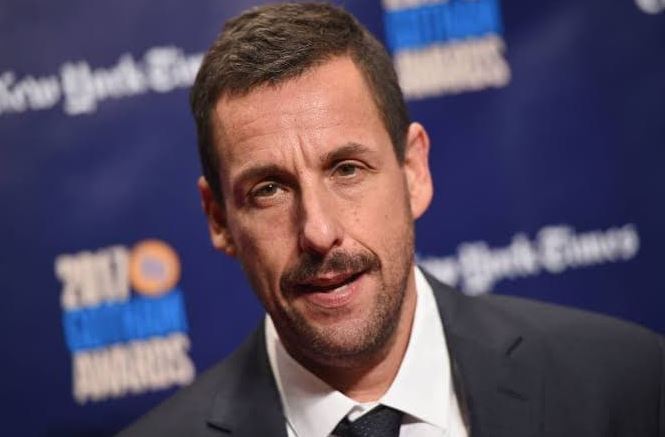 Netflix is allowing Adam Sandler to do whatever he wants, and apparently, he has been doing a good job with the creative freedom that he has got from the Netflix execs. Uncut Gems, Murder Mystery are some of his great Netflix original films, and now he might star in another film called Dan Pan. Not a lot is known about the film for now. But Sandler's involvement is what truly excites us.
Hustle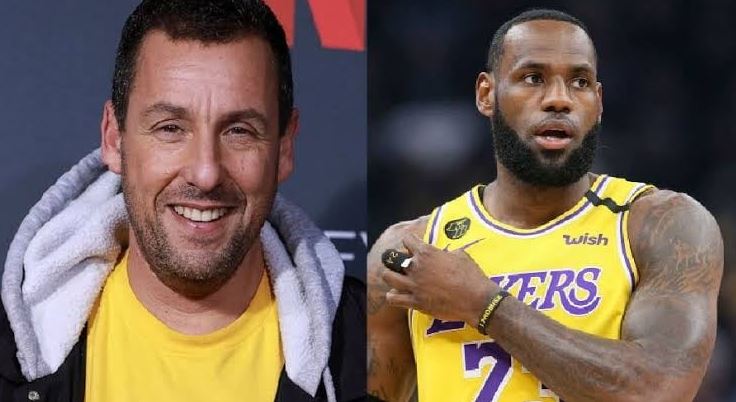 A couple months ago, Variety reported that LeBron James is teaming up with Adam Sandler as a producer for Hustle, which will be co-produced by both of them under Sandler's Happy Maddison banner. In the film, Sandler is going to portray an American Basketball Scout" who gets fired in a very unfair and unruly manner. But then he will discover a "once-in-a-lifetime player abroad" and try to bring him to play in the NBA, walking on the path of his redemption. Let's see if this film will be able to top Sandler's Uncut Gems.
Past Midnight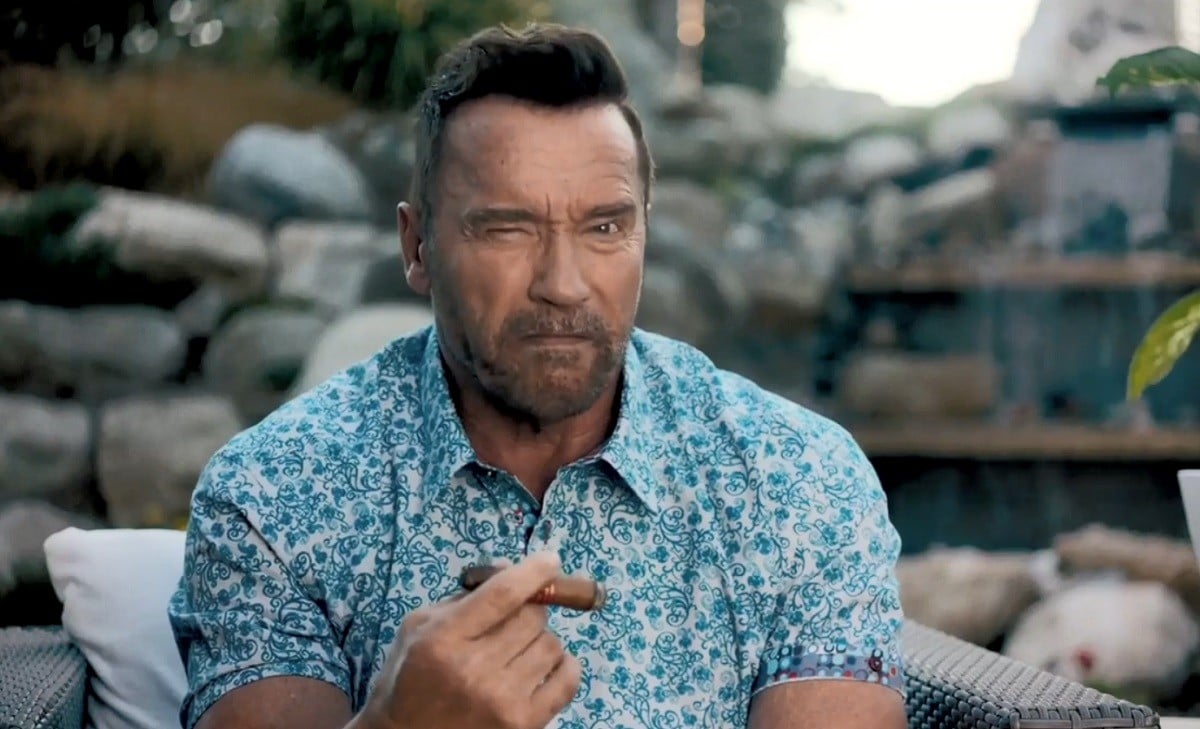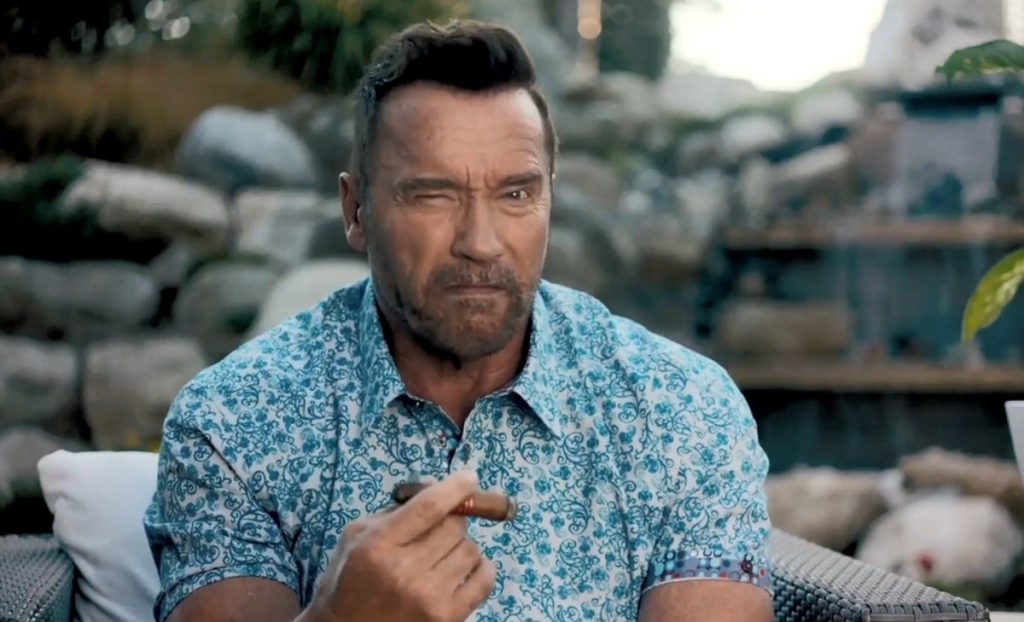 The Russo Brothers will be producing a vigilante superhero film under the ABGO banner with Dope director Rick Famuyiwa helming the film and screenwriter T.J. Fixman penning down the script. It was announced in 2018, and Keanu Reeves was going to be the lead. But, a latest rumor has suggested that Arnold Schwarzenegger might play the lead character Frank Northcutt aka Midnight, and he'd be joined by Chris Pine. Here's the official synopsis of the movie:
"Frank Northcutt aka Midnight (Schwarzenegger) is a former superhero who serving a 65-year sentence for vigilantism and is released to help the NYPD's Scott Mercer (Pine) help track down his arch-nemesis, who has returned from the dead."
We Can Be Heroes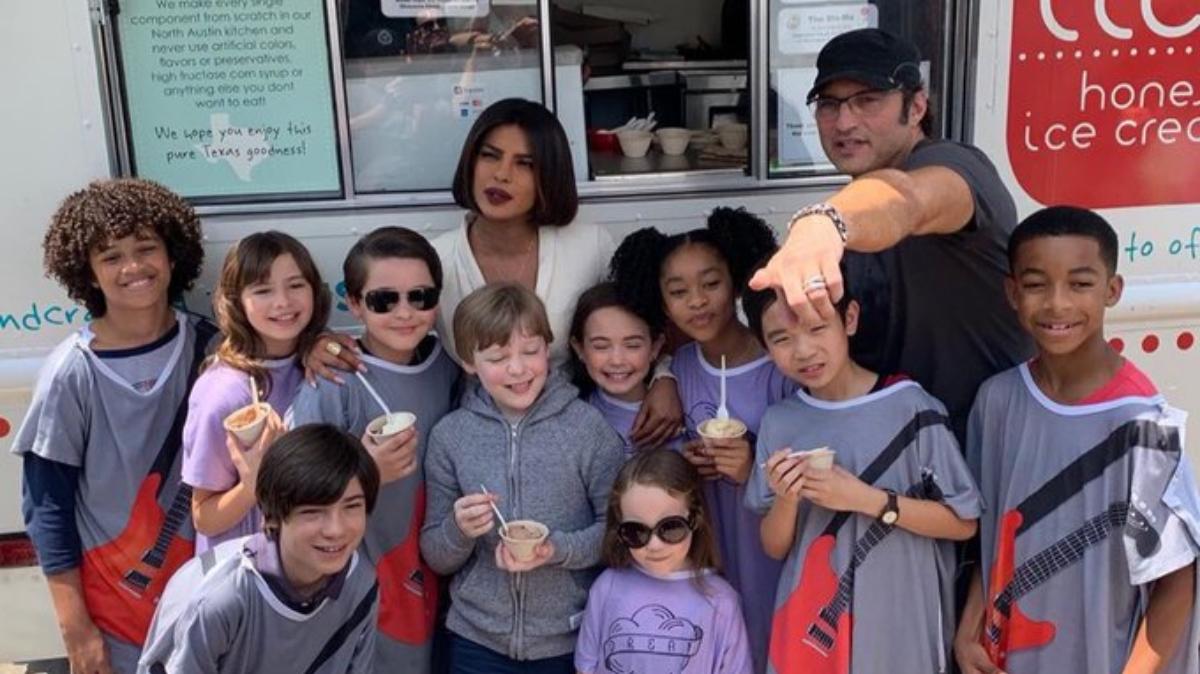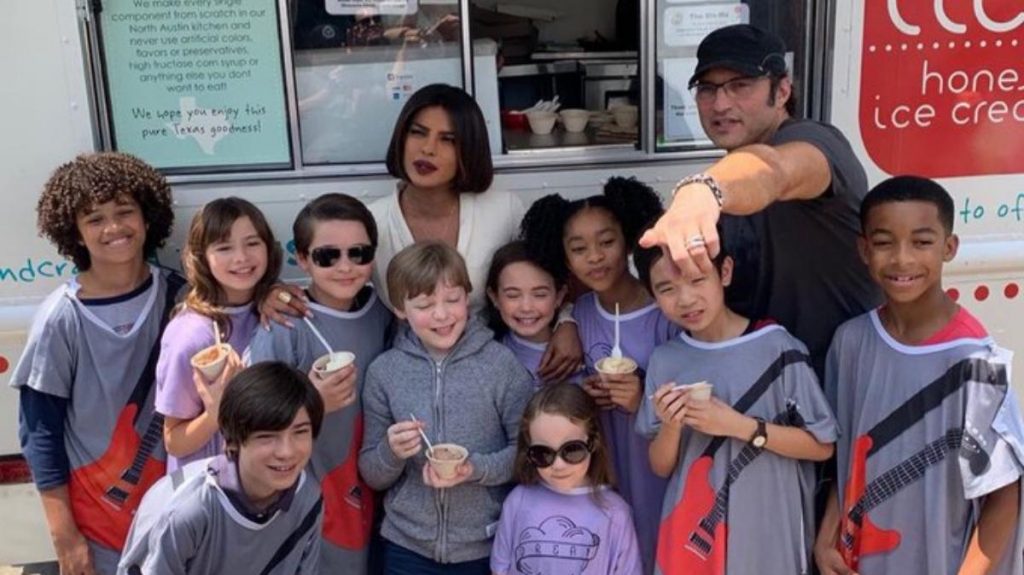 Priyanka Chopra is set to team up with Pedro Pascal and Christian Slater in the action adventure superhero film where aliens kidnap Earth's superheroes & their children team up to save their parents and the world. Chopra will be portraying a character called Ms. Gradenko in the Robert Rodriguez directed film.
Dragon's Lair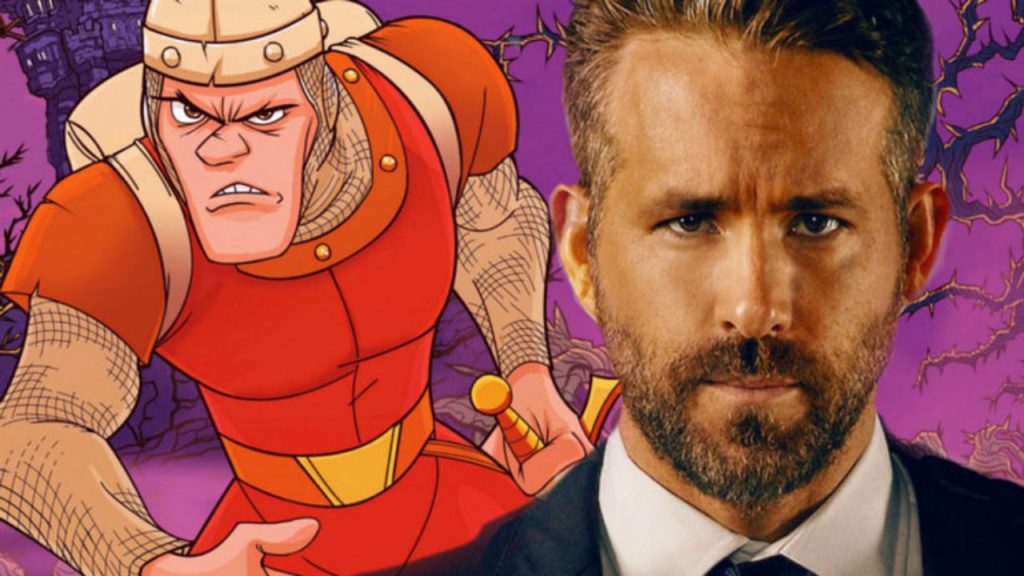 Back in March, we got the announcement that Ryan Reynolds is set to star in a live action Dragon's Lair movie based on the 80s video game. Writers Dan and Kevin Hageman will be penning down the script for the film. It will surely come out sometime in 2021 or 2022.
The Gray Man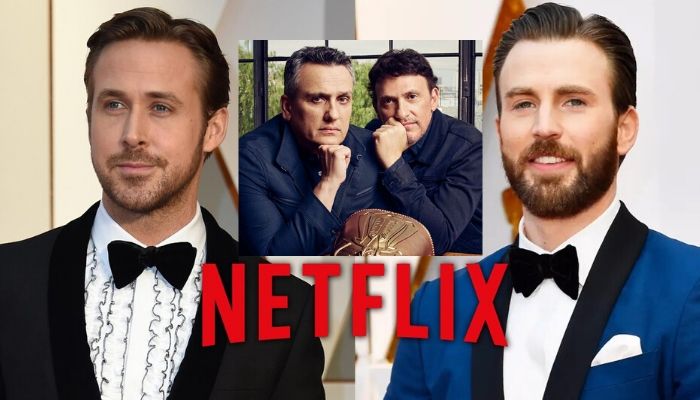 Joe & Anthony Russo are teaming up with Netflix to direct The Gray Man which star Chris Evans and Ryan Gosling as the two leads. It was just announced a couple of days ago and the reason we're excited about this particular movie is that Netflix has allotted it a $200 Million budget. This massive budget tells us that this film might just turn out to be Netflix's biggest film of all time. In the film, Gosling will play an assassin and a former CIA operative, Court Gentry, and Evans will portray Lloyd Hansen, who worked with Gosling when he was a CIA operative. It will begin production in January 2021, so it should arrive sometime in 2022.
Extraction 2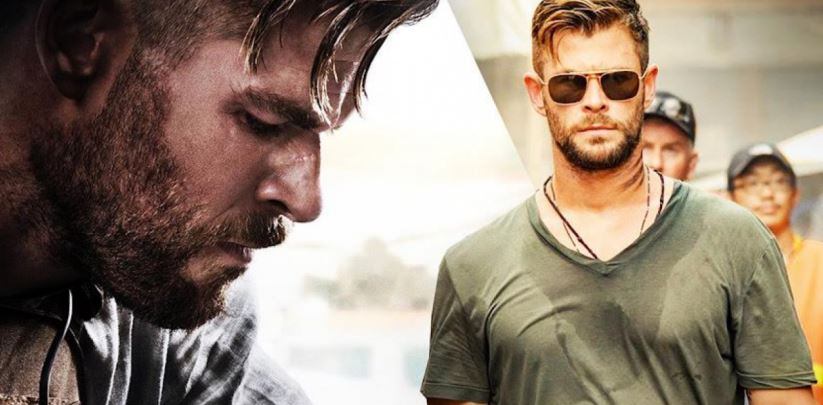 The Chris Hemsworth starrer action flick turned out to be Netflix's biggest Netflix original movie of all time as it garnered over 99 Million views. Director Sam Hargrave left us with an open ending that suggested Tyler Rake may or may not be alive. Because the response to the action packed Netflix film was massive, Joe & Anthony Russo confirmed that they'd come up with another film in this franchise. The scripting of the film has already begun. So, it could arrive in 2023 since Hemsworth's schedule is packed until late 2021. The next film could actually be a prequel, taking a deep dive into who Tyler Rake was before Extraction.
The Old Guard 2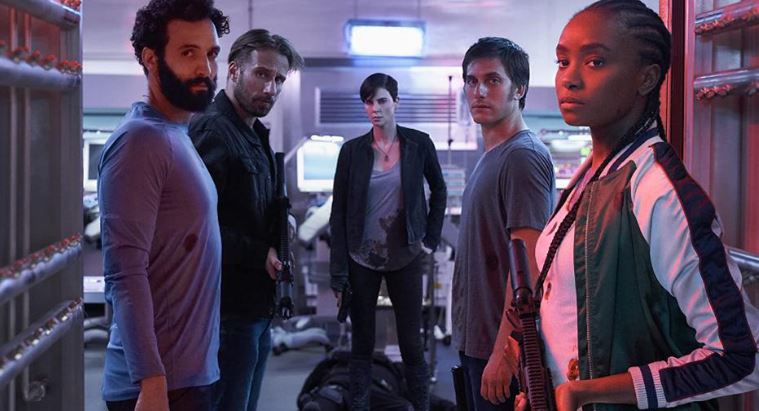 People have loved Charlize Theron's The Old Guard on Netflix. It has just arrived & people are already asking for more. Well, director Gina Prince-Bythewood confirmed that The Old Guard is the start of a trilogy. So, we should expect an even bigger & action packed sequel, which could arrive by 2022 to 2023.
6 Underground Sequel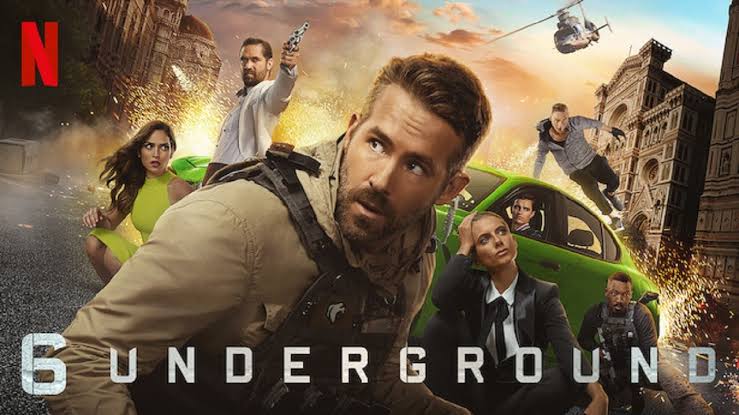 Ryan Reynolds' 6 Underground had actually managed to set up many sequels. Since the response on this film was also great with the film being watched over 83 million times, we're expecting Michael Bay to return for another film in the franchise. But will the sequel be called 7 Underground? That's one of the main questions. This film also might take until 2023 as Reynolds has an insanely packed schedule.
Bright 2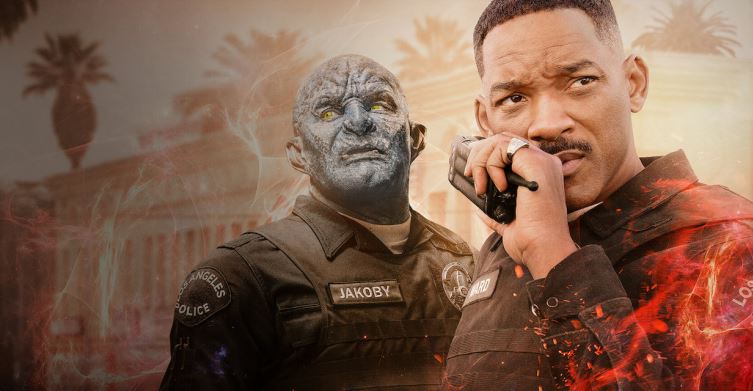 Will Smith's Bright was well received by the audience. People loved Joel Egerton as the orc police officer. The two are going to return in the sequel which Louis Leterrier might direct. We don't know when the film will arrive, but we know that it'll definitely happen.
Spencer Confidential 2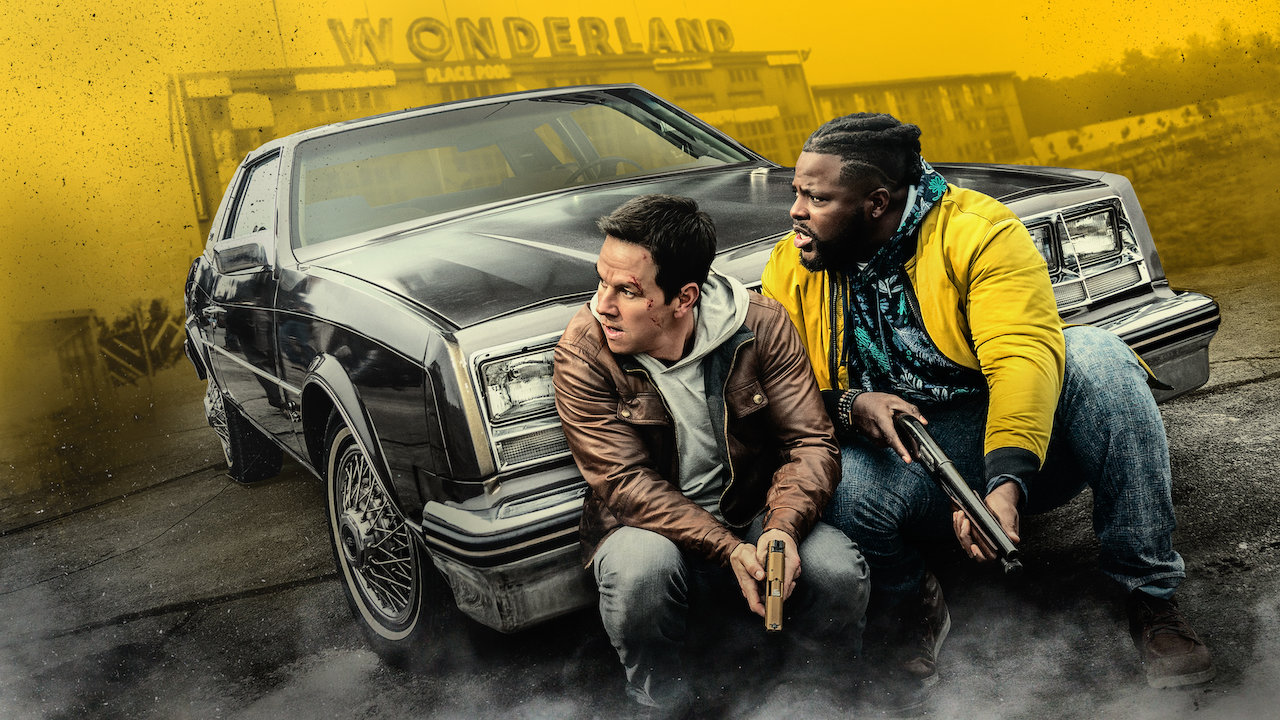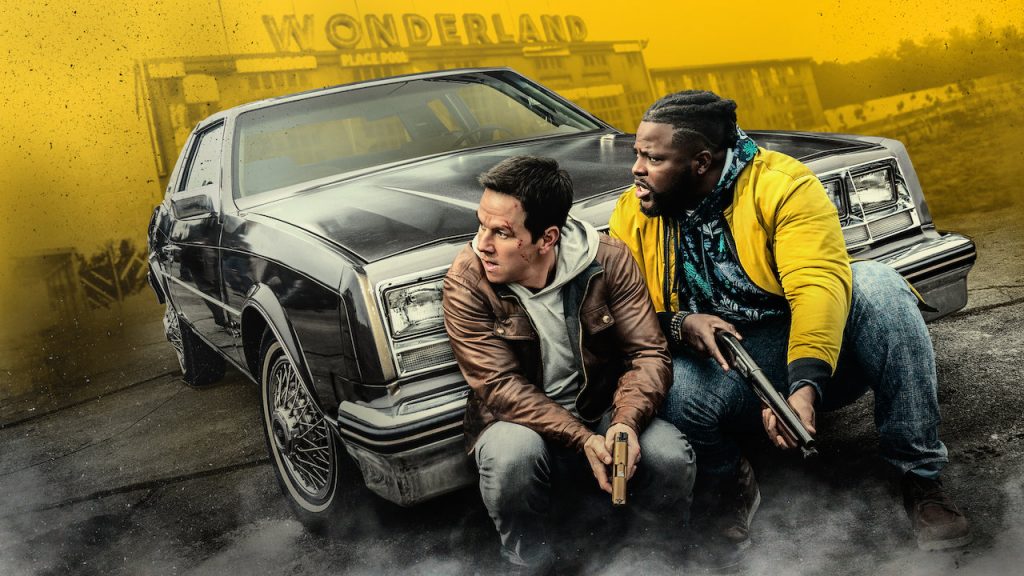 Mark Wahlberg's Spencer Confidential was a success for Netflix. In fact, it is the third most viewed Netflix original movie with 85 Million views. Winston Duke also delivered a pretty cool performance. Since the film did manage to set up a sequel, we're sure that we will get it. The only question is when.
Atomic Blonde 2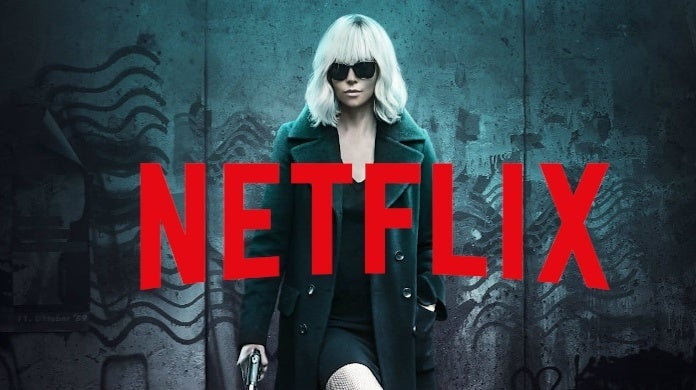 Charlize Theron's Atomic Blonde got a theatrical release. She was a total bad-ass in the film. You should definitely watch it if you haven't! Theron has confirmed that a sequel is in development for Netflix. So, we just cannot wait for an action packed story with Theron playing the female equivalent to John Wick once again!
Bird Box 2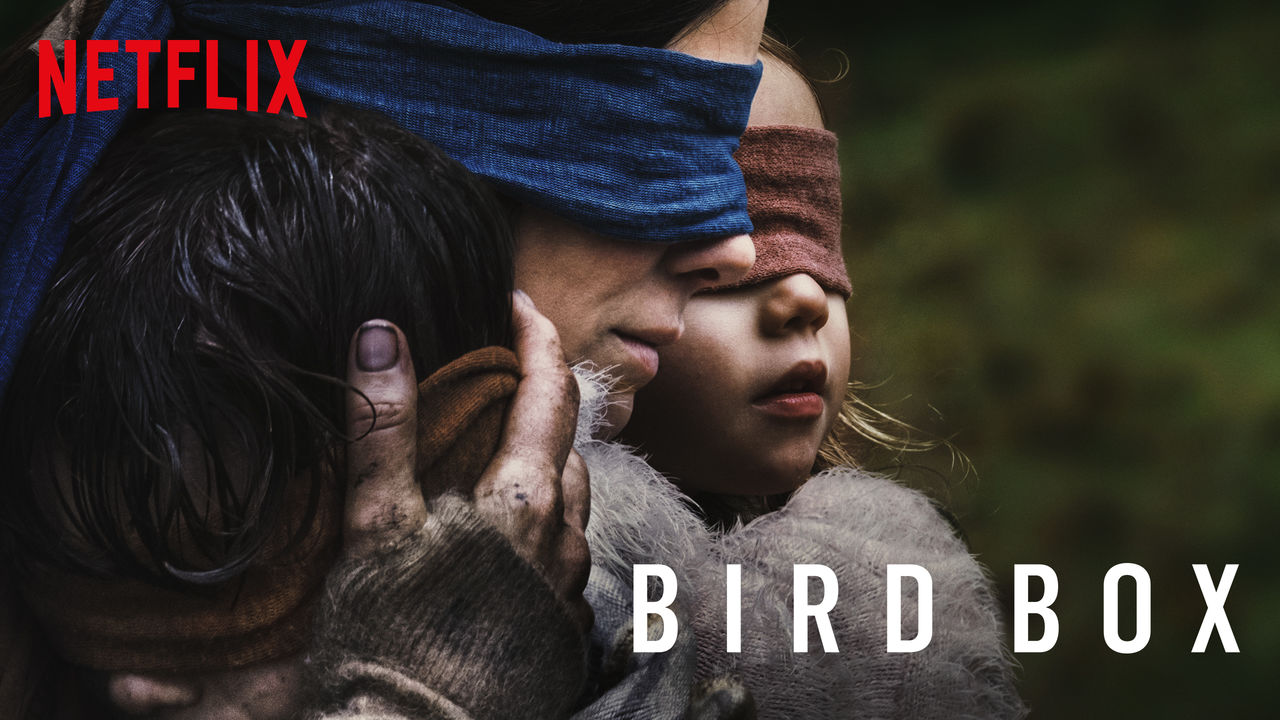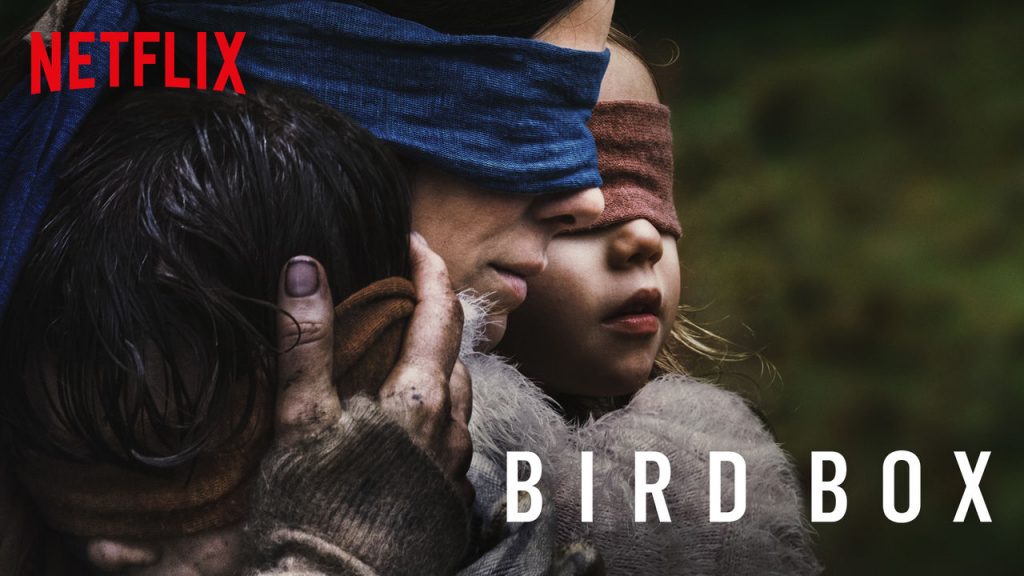 Before Extraction, Bird Box was Netflix's biggest film. In fact, it still stands as the second biggest movie with 89 Million+ views. So, some sort of a sequel has to happen. On July 21, Malorie, the sequel novel to Bird Box will hit the shelves. So, this might be the story that Bird Box 2 will take up. It means that Sandra Bullock could surely return. This time, we might get to see how the monsters actually look. This film would probably take a while to arrive. We shouldn't expect it before 2022 or 2023.