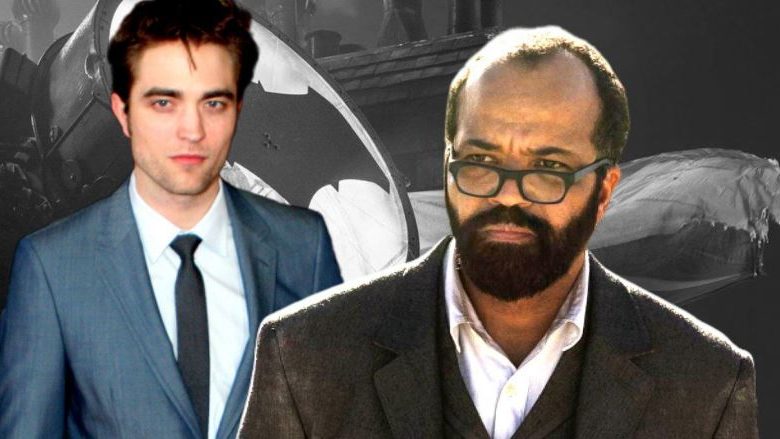 The Batman Gotham PD Series: 
We already knew that Matt Reeves is going to give us a trilogy for The Batman. But now we know that it is going to be so much more. The Batman won't just be a 3 movie franchise, but it will be turned into a whole Movie & shared TV Universe, spawning spinoff TV shows and feature films. The first among the spin-offs set in the noir Batman world that Matt Reeves is building is going to be an HBO Max exclusive series about Gotham City Police Department. The announcement was made by the official twitter handle of HBO Max: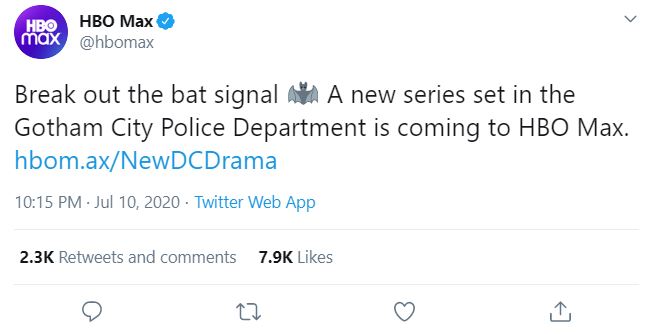 We've previously had an iteration of a series based entirely on Gotham. It started off with Jim Gordan as the leading man before Batman. And it showed the journey of Gotham city right until the moment Batman became its watchful protector. Well, we shouldn't expect exactly that to be replicated in the upcoming DC drama series based on Gotham PD. But still, it is said to be a prequel to the upcoming Batman movie.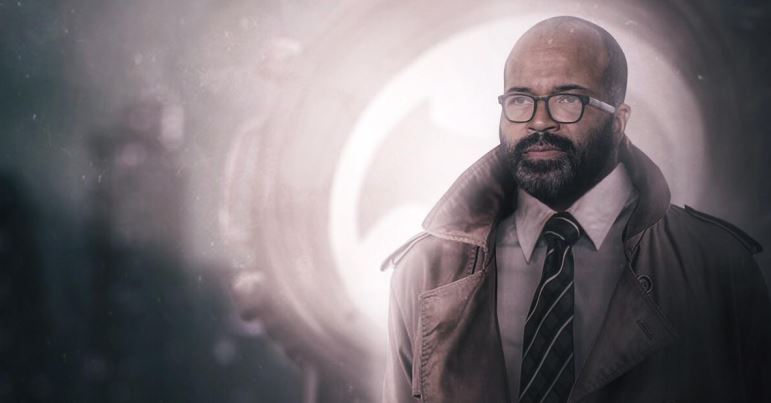 Since it is a shared Universe, we should expect similar characters from The Batman to appear in the series. For instance, Jeffrey Wright's Jim Gordon has to be a part of the series. It isn't like DCEU's Birds of Prey which is supposed to be set in Gotham & involve Gotham PD, not have a cameo or perhaps even a name drop for Commissioner Gordon. Apart from Jeffrey Wright, we could expect some villains to appear or at least have a cameo. John Turturro has been cast as the Mob Boss Carmine Falcone in The Batman. He'd be a perfect candidate to also appear in this Gotham PD series. Maybe, just maybe, Robert Pattinson's Bruce Wayne or Andy Serkis' Alfred Pennyworth could cameo as well.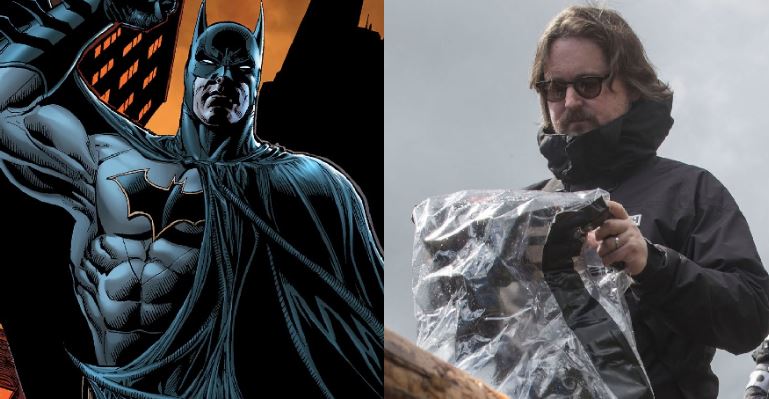 Matt Reeves will work along with the Boardwalk Empire creator Terence Winter, The Batman producer Dylan Clark, and Warner Bros. Television to create this show. Upon the announcement of the series, Reeves said:
"This is an amazing opportunity, not only to expand the vision of the world I am creating in the film, but to explore it in the kind of depth and detail that only a longform format can afford — and getting to work with the incredibly talented Terence Winter, who has written so insightfully and powerfully about worlds of crime and corruption, is an absolute dream."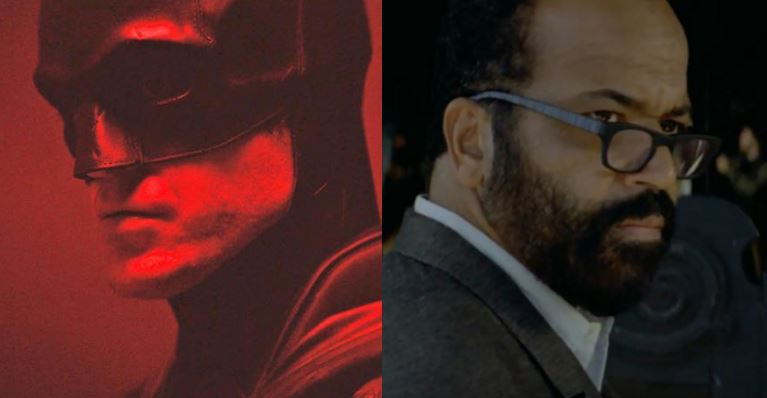 The head creatives of HBO Max also had things to add. Sarah Aubrey, head of original content, HBO Max said:
"We are so fortunate to have such great partners in Matt, Dylan, and Terry and unprecedented access to a wealth of IP from our partners at Warner Bros. and DC."
Kevin Reilly, chief content officer, HBO Max, president TNT, TBS, and TruTV added:
"Our collaboration with Warner Bros. and DC allows us to elaborate and grow fan connections across these powerful brands for years to come.  This is Batman as most audiences have never seen before and we know fans will want to spend more time in this new world inspired by the film."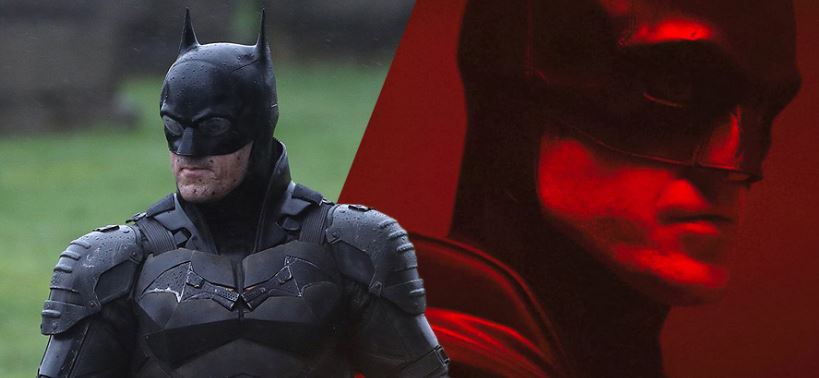 HBO Max right now is a content-hungry streaming service. Sure they already offer 1000s of hours of content available for the subscribers to stream. And DC is a major source of content for the streaming portal. We love the fact that WB is carrying forward Disney's mantra of interconnecting their films and TV shows of their streaming service. Like the Disney+ MCU shows will be directly connected to the MCU films, HBO Max shows are also going to connect with the different IPs that WB is going to bring on the big screen.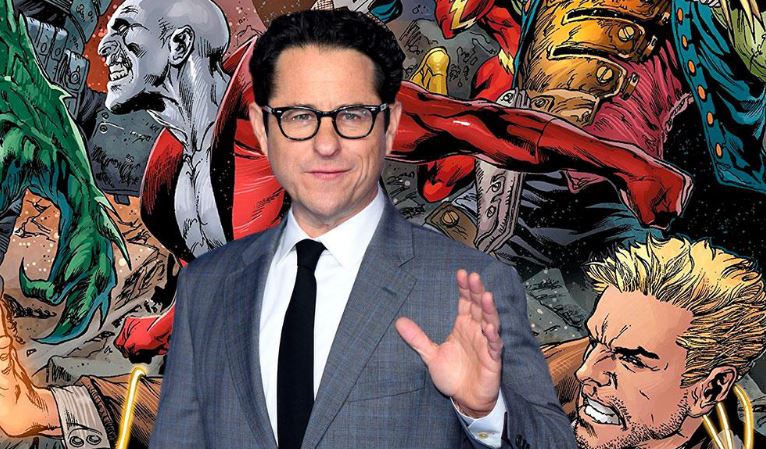 WB & DC are going to use HBO Max to boost their already established multiverse by adding new shows and films set in their own separate universes. There should be no doubt in the fact that The Batman universe is separate from the DCEU. It will range from movies to shows on HBO Max. The same goes for JJ Abrams' Justice League Dark series. Zatanna & Constantine movies were recently announced. They could be connected to Abrams' HBO Max DC series. As for the Green Lantern HBO series, it is already rumored that it will be connected to Green Lantern Corps. movie. Let's see which of these universes get connected to each other in a Multiverse crossover.