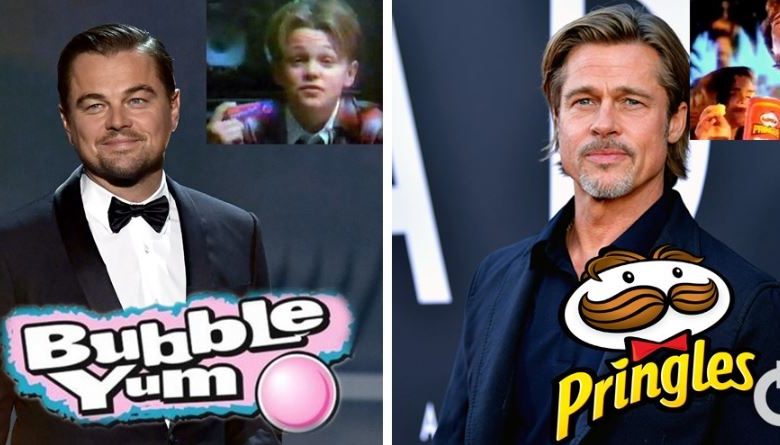 Stars Started Career From Ad Commercials:
Some of the biggest titans in Hollywood today are self-made actors who had to build their paths to meet their goals. They started small to reach the height and the big production houses that they represent today. They were confident about their potentials and didn't mind stepping on the small rocks to reach the mountain. You'll be surprised to find the big names below who started their career with tv commercials.
 1. Leonardo DiCaprio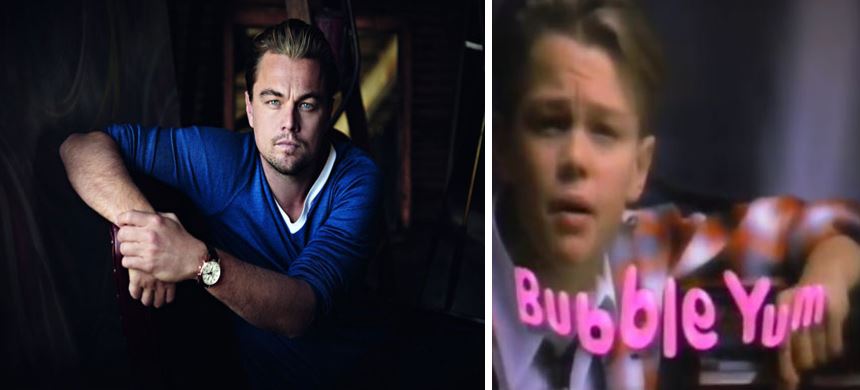 Acting is Leonardo's first love and a skill that comes naturally to him. It resides in his veins and allows him to be one of the versatile actors the world has ever seen. He always manages to take us by storm with his legendary performances in the past in Titanic, Inception, Wolf of Wall Street, The Revenant, and the list goes on. He entered the world of acting at the age of 14 in a bubble gum advertisement. Today he is worth $260 M.
 2. Joseph Gordon-Levitt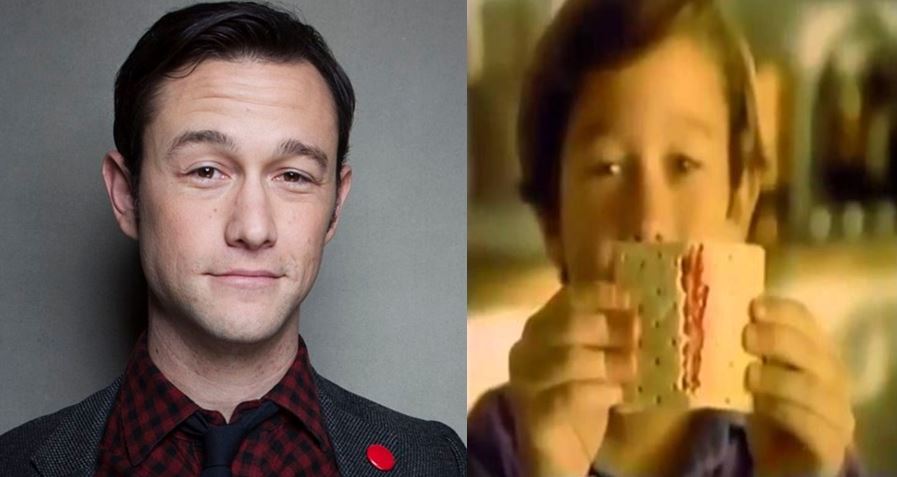 A highly-skilled actor like Gordon was bound to an asset to the entertainment industry, one or the other. He has worked in some of the most popular movies like Inception,  Don Jon, 500 Days of Summer, Looper, and many more. He got his ticket to Hollywood at the age of ten when he appeared in a Pop-Tarts commercial.
 3. Elijah Wood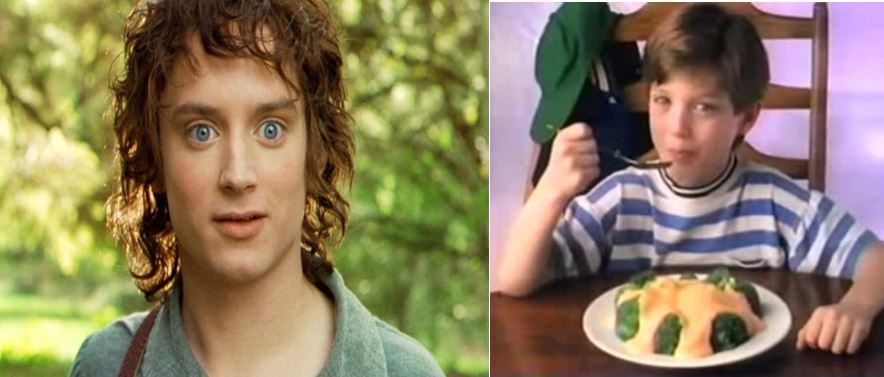 A popular face known as Frodo Baggins from the favorite fantasy movie, Lord of the Rings, Elijah was also a child star. Seeing potentials in him, his mother took him to casting agencies. He first appeared in a cheese commercial.
 4. Mark Ruffalo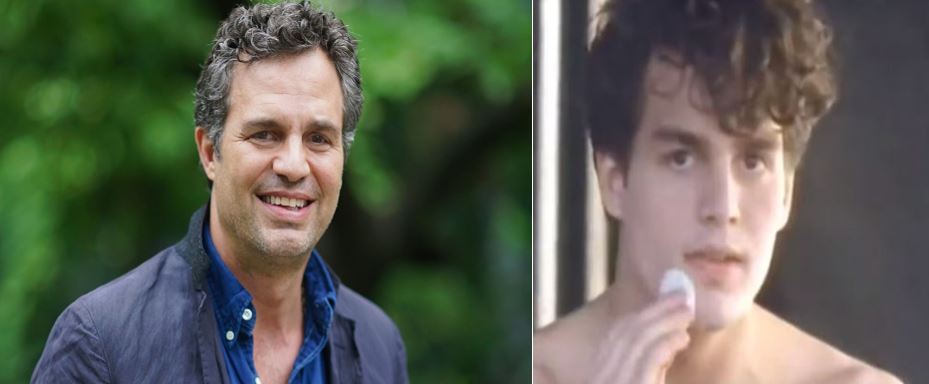 A fine actor who has given many praise-worthy movies, Mark Ruffalo has worked his way up in Hollywood with his acting chops. Today, he is widely recognized as The Hulk from Marvel Studios. Mark got his first break in a Clearasil commercial.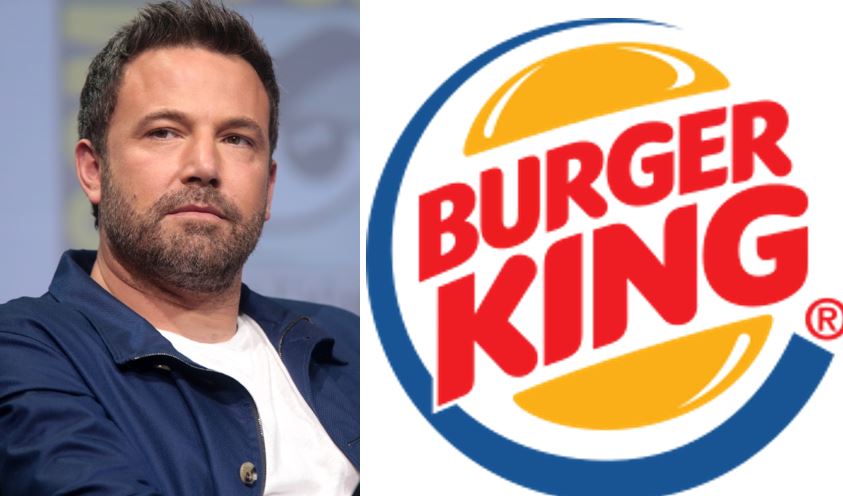 This multitalented man is a special gift to Hollywood for his acting and directing skills are off the charts. Good Will Hunting and Argo actor began his career from a Burger King commercial where he played a delivery man.
 6. Brad Pitt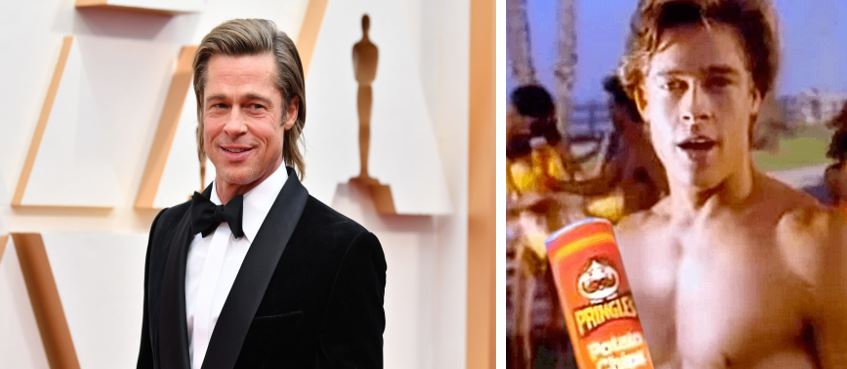 Brad is such a renowned brand today that even a non-Hollywood follower would recognize him in a second. He has swept all of us off our feet with his powerful acting and stunning looks. The megastar from Troy and Fight Club first appeared on the television with a Pringles commercial when he was 26 years old. In the ad, he and his friends were partying with a can of Pringles. Promoting a global brand like Pringles was ought to get him noticed.
 7. Steve Carell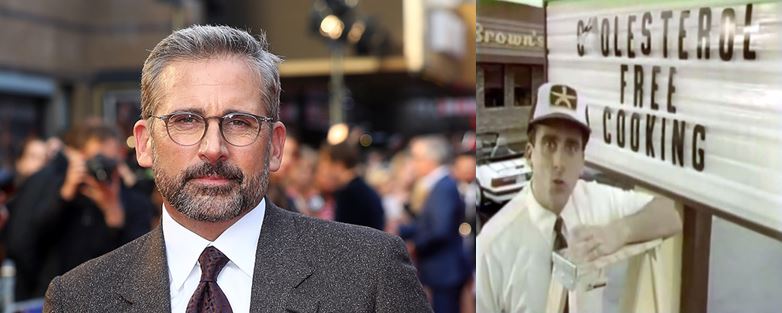 A household name who earned fame by playing the quirky boss in the classic comedy, The Office. The Office was his big break but his first-ever opportunity was in a Brown's Chicken commercial.
 8. Bruce Willis

Bruce has earned a tough man image with his hard-core action classics like Die Hard and Pulp Fiction. It's hard to believe that such a rugged man had a rather musical and colorful beginning. He was first seen singing and dancing in the Seagram's Golden Wine Coolers ad.
 9. Jason Bateman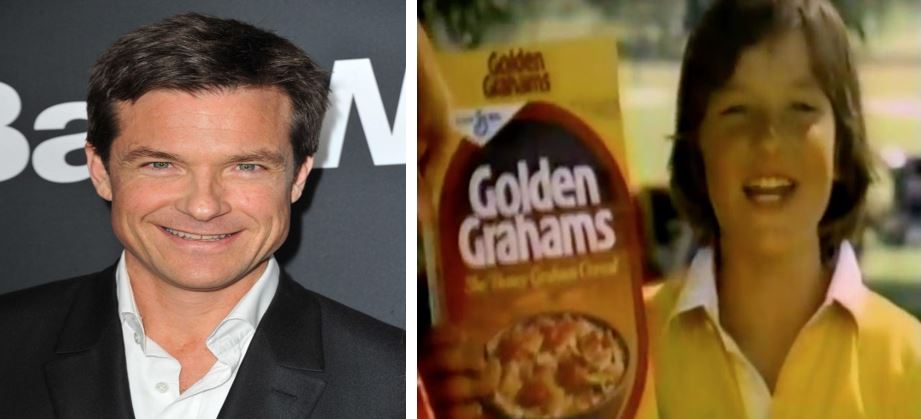 The handsome and witty actor from Arrested Development, Horrible Bosses, and Ozark knew his potentials and dream since he was a kid. His very first work was in a Golden Garaham cereal commercial which everyone with his bright smile.
 10. Morgan Freeman

One of the most revered actors in Hollywood that we look up to. He is well recognized for his unforgettable voice overs and narrations. Like others, he also entered via modeling in tv commercials and got his first break in a Listerine ad where his stern voice told people how it killed bacteria.