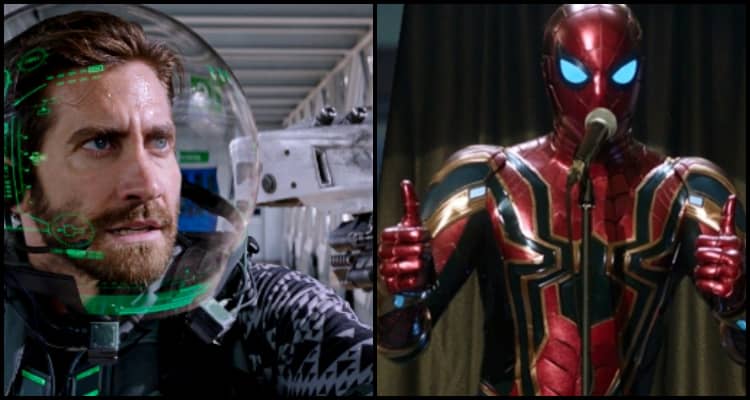 Iron Spider Suit:
Peter Parker didn't want to take his Spider-Man suit on his trip to Europe because firstly, he wanted to keep his identity a secret, and second, he wanted a break from the crime-fighting and needed a bit of normal life. So, he did not carry his Homecoming suit or his Iron Spider suit along with him. Still, sneaky Aunt May did manage to pack Peter's Homecoming suit in his bag. Although, Peter didn't get to use that suit despite taking it with him. He asked for a new stealth suit from Nick Fury.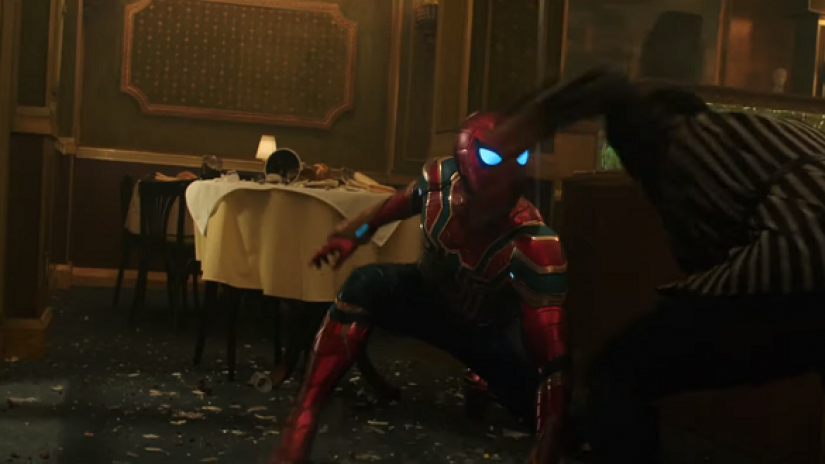 If you think about it, wouldn't it have been cool if Peter got to use his Iron Spider suit in all his fights? That suit not only would've given him extra protection in all of his fights, but it might have been able to detect Quentin Beck's drones or helped against his Illusions.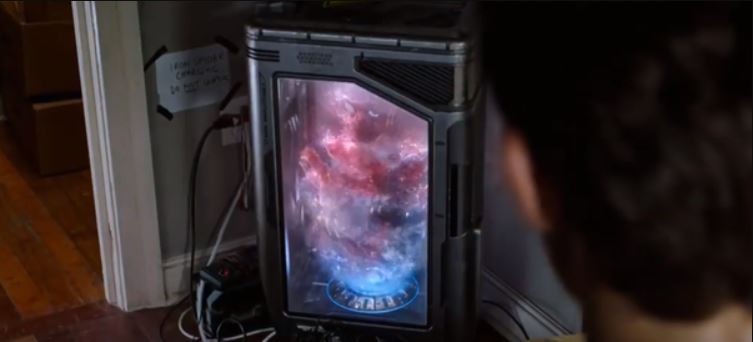 The Iron Spider suit was not seen throughout the movie because of mainly a couple of reasons. First, it was completely CGI, so the cost of keeping that suit in the movie for a long time would've increased the budget of the movie. Secondly, Peter couldn't have carried that suit even if he wanted because the suit was actually quite high maintenance. While watching Spider-Man: Far From Home, we noticed that Peter had that suit on charge at all times. He even covered the switch where the suit was plugged in so that neither he, nor Aunt May accidentally switch it off. (Peter's electricity would be so damn high! I'm relieved that I am not in his place.)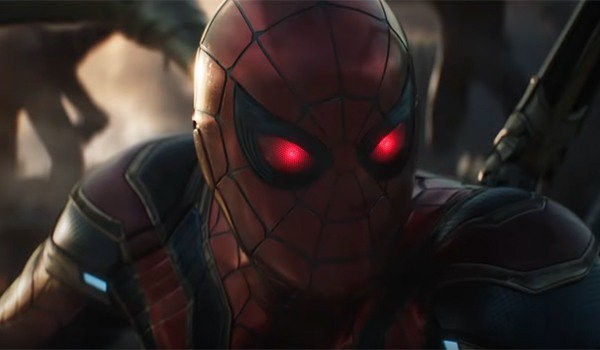 But if Peter would've been able to take the Iron Spider suit to Europe, then it would've come in quite handy. That's because Peter would've taken less damage while fighting the drones, and the 4 extra legs might've actually been able to take Mysterio down. But the real question is – Would this suit have been able to detect the drones?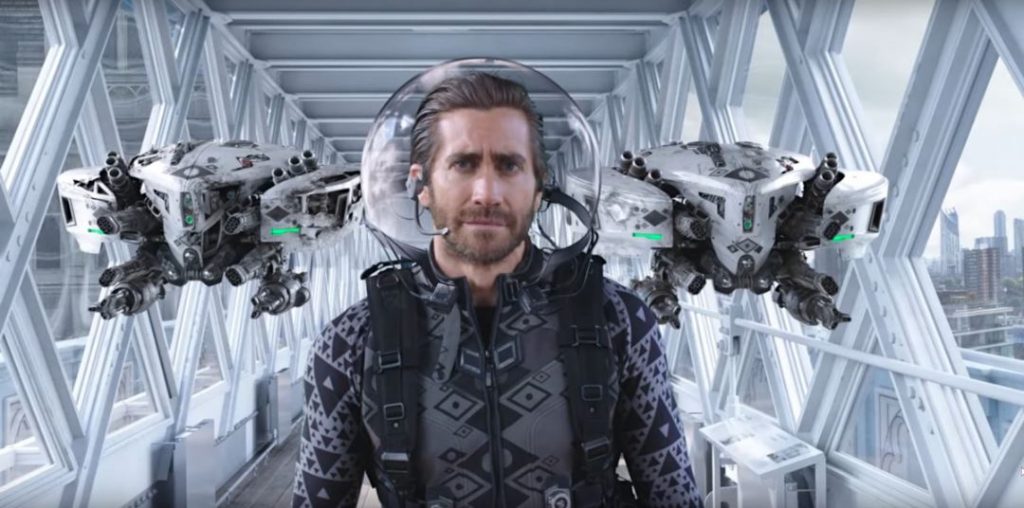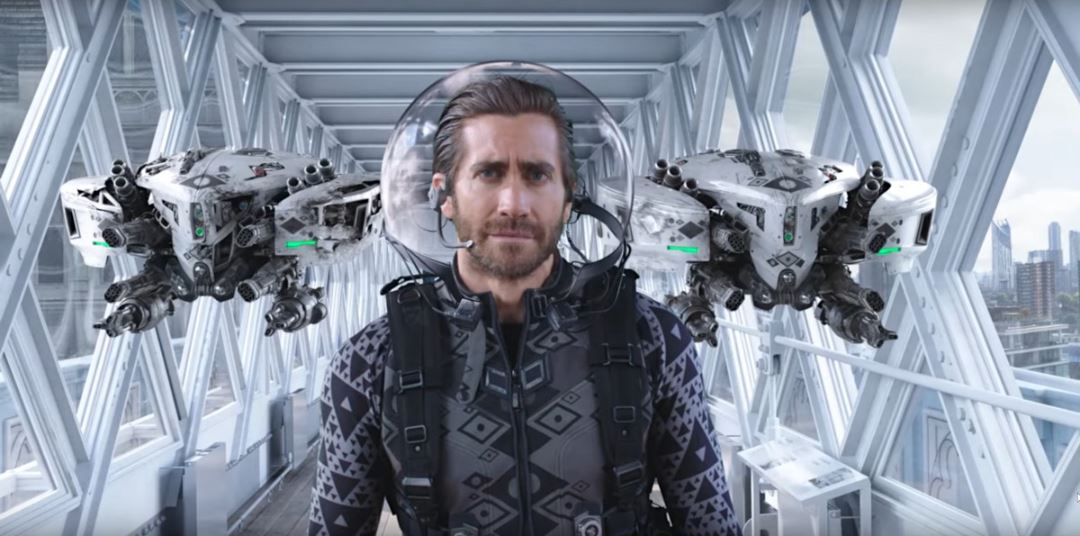 The answer to this question is that even the advanced suit of Peter might not have been able to figure out that Beck was using drones, and the Molten Monster wasn't real. Firstly because Mysterio's Barf tech actually hijacks a part of our brain and makes us believe that his illusions are real. And secondly, the operating system of Team Mysterio's drones was probably different than the OS of the Iron Spider suit. An AI could change all this though.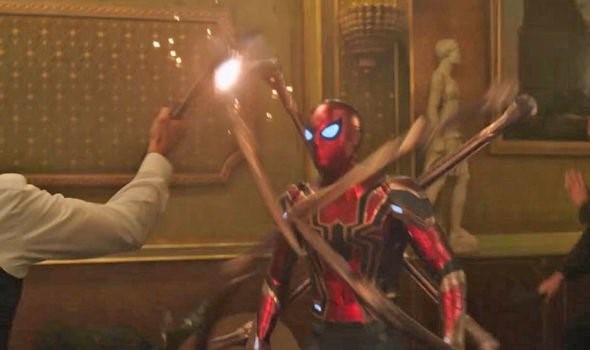 As we've mentioned above, the suit would've been very handy during the fights because the extra legs prevent Peter & fight back even when he isn't attacking. It's almost like the Iron Spider suit also has its own AI which helps people during the fights. His Homecoming suit had Karen. We've not been shown whether the Iron Spider suit had its own AI. But if it did, then yes, Peter might have been able to figure our that Quentin Beck was using drones and illusions. Then he wouldn't have given Beck the EDITH glasses, and Mysterio would've been turned into a very petty villain.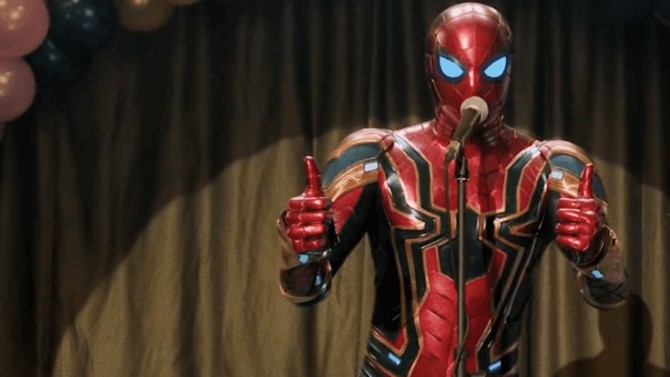 So, if Peter would've taken the Iron Spider suit along, Spider-Man: Far From Home's story wouldn't have been possible. We're glad that he didn't use it much. But we do want him to use it in Spider-Man 3, when the going gets tough. Let's see what happens.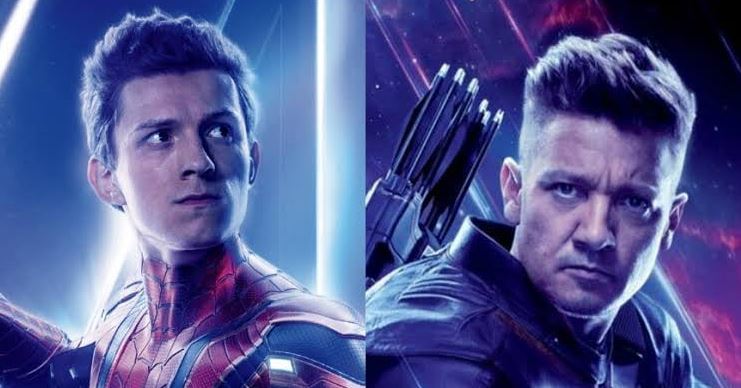 Black Widow will supposedly kick off the future slate on November 6, but it could also be The Falcon and The Winter Soldier that could begin Phase 4 in August 2020. WandaVision will arrive in December 2020 or early 2021. The Eternals will release on February 12, 2021, Shang-Chi and the Legend of the Ten Rings on May 7, 2021, Loki sometime in 2021, What If…? In Summer 2021, Spider-Man 3 on November 5, 2021, Hawkeye in Fall 2021, Thor: Love and Thunder on February 18, 2022, and Doctor Strange in the Multiverse of Madness will end Phase 4 on March 25, 2022. Following these are Ms. Marvel, Moon Knight and She-Hulk in 2022. Black Panther 2 has been scheduled for May 6, 2022 and it will begin Phase 5. Captain Marvel 2 will be the last movie of the year as it arrives on June 8, 2022.
Read More: 
Marvel Releasing New Black Widow Trailer. Here's Why They Shouldn't