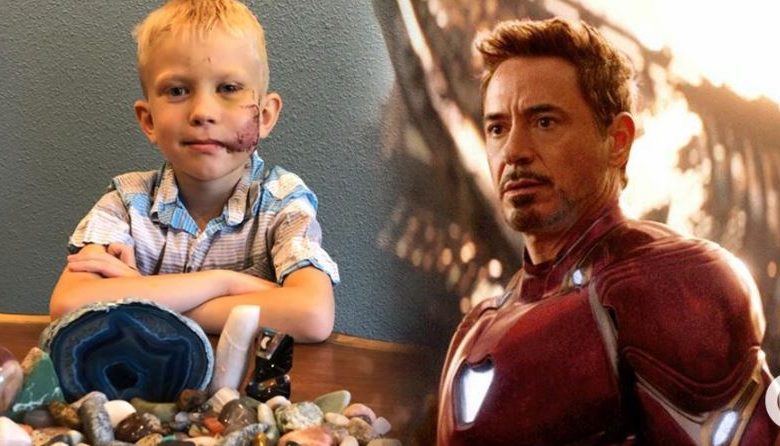 Little Boy Saved His Sister:
A little boy has left the world stunned and in tears of awe at his bravery. Six-year-old, Bridger Walker put his life in danger to protect his little sister from a ferocious dog. He ended up wounding himself severely from the brutal dog attack and got 90 stitches on his face.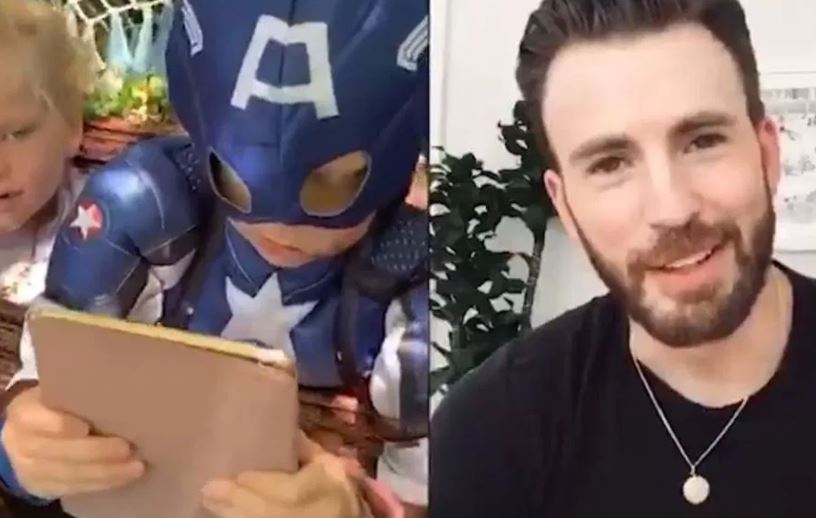 This real-life superhero's courage has attracted the reel-life superhero's attention too. MCU's Captain America, Chris Evans was the first one to praise the boy, and send him a message calling him a "hero". In order to pay tribute to his bravery, Evans has also decided to send him an original Captain America shield from the set.
In his video, Chris Evans said,
"Captain America here, so I read your story, I saw what you did and I'm sure you heard a lot of this over the last couple days, but let me be the next one to tell you, pal, you're a hero, what you did was so brave, so selfless, your sister is so lucky to have you as a big brother. Your parents must be so proud of you," Evans said in a video message posted to an Instagram page started by Walker's aunt. "I'm going to track down your address and I'm going to send you an authentic Captain America shield because pal, you deserve it."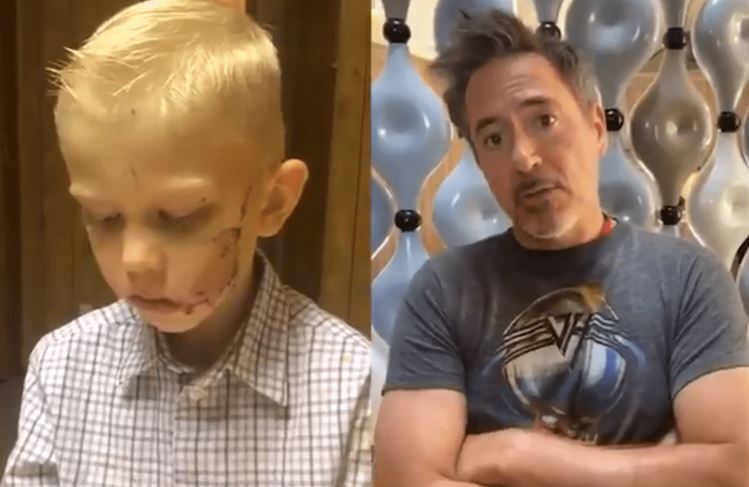 Little Bridger who is a Marvel superhero fanatic  was also honored by Iron Man star Robert Downey Jr. and Spider-Man's Tom Holland. Even their praise wasn't limited to mere words for the heroic act by the kid. RDJ and Tom Holland have promised to offer him exciting gifts, too.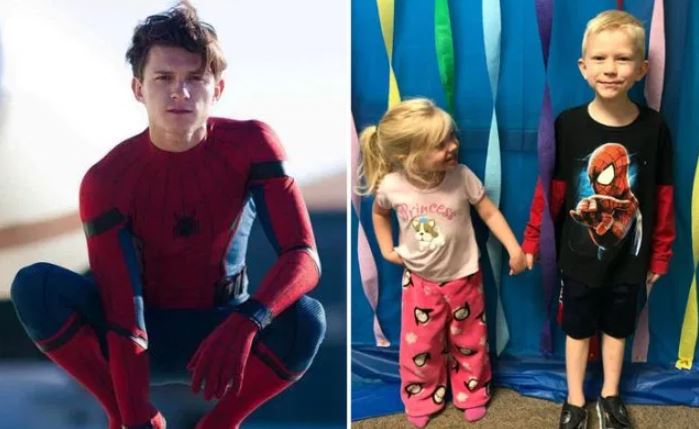 The Spider-Man actor has also invited Bridger to hang out with him on the set of the upcoming Spider-Man movie.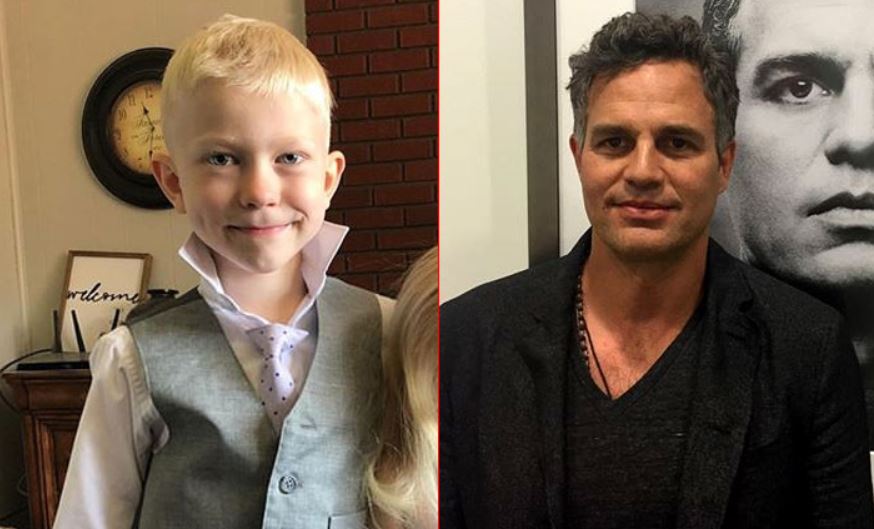 Even other MCU stars joined in to encourage the Bridger. Hulk actor, Mark Ruffalo shared a message;
"People who put the well beings of others in front of themselves are the most heroic and thoughtful people I know. I truly respect and admire your courage and your heart…. "
He further added,
"Real courage isn't dominating people or fighting against people or walking around like a tough guy. Real courage is knowing what is right to do and doing it even when it might end up hurting you somehow. You are more of man than many, many I have seen or known".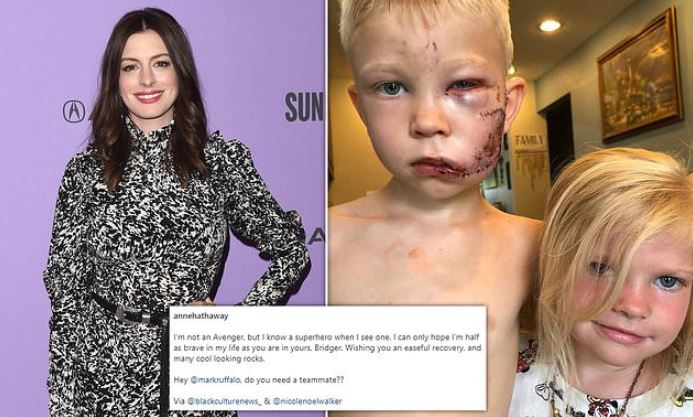 Other actors like Hugh Jackman, Anne Hathaway, and Zachary Levi too joined to commemorate the boy.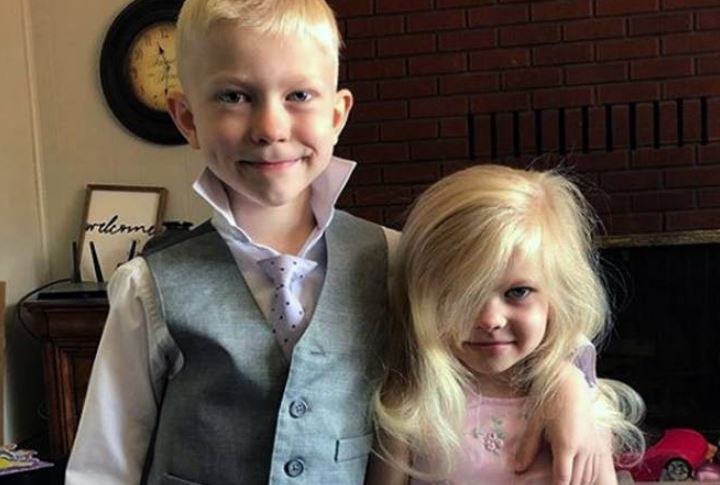 We extend our love and gratitude to the little hero who retains our faith in the future of humanity. His sister is lucky to have him as her big brother.