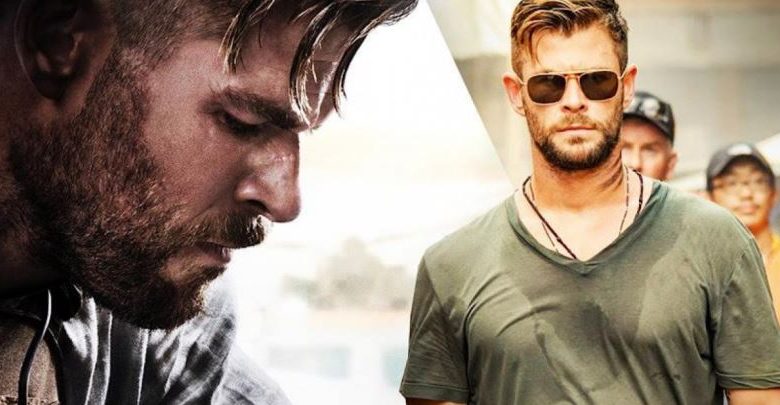 Netflix's Biggest Film: Extraction
You shouldn't be surprised about the fact that Extraction is Netflix's biggest original film ever because it certainly had the biggest opening, and was proving to be the most viewed film in the first month itself. It was packed with intense action and a story that was good enough to support its violence. Stuntman turned director, Sam Hargrave deserves a round of applause for making a great debut. And now, we're eagerly waiting for a sequel directed by him and written by Joe Russo. Anyway, here's the reason why a sequel to Extraction will definitely happen. It stands first on the Top 10 list of most-viewed Netflix Originals. Here's the list:
Extraction – 99 million
Bird Box – 89 million
Spenser Confidential – 85 million
6 Underground – 83 million
Murder Mystery – 73 million
The Irishman – 64 million
Triple Frontier – 63 million
The Wrong Missy – 59 million
The Platform – 56 million
The Perfect Date – 48 million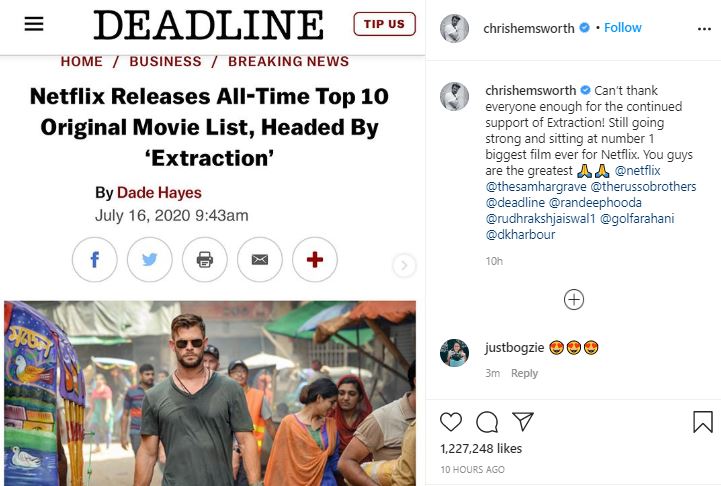 99 Million views! That's huge. Bird Box and Spencer Confidential should be surprising as they've engrossed a high viewer count as well. 6 Underground isn't a surprising entry as the movie was received well by the subscribers even if the critics didn't like it as much. With such a massive viewer base, it isn't surprising that all 4 of these films are getting sequels in the coming years.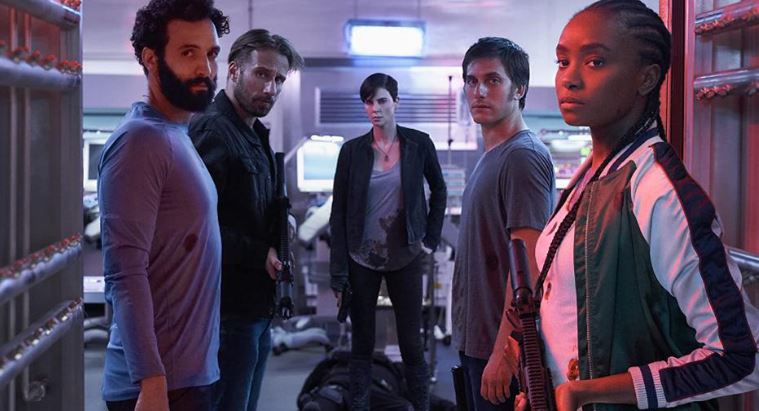 Come next year, the top 10 movies on this list are certainly going to change. Charlize Theron's The Old Guard will surely among the top 10. And don't be surprised if you see films like Milly Bobby Brown and Henry Cavill's 'Enola Holmes,' Tom Holland & Sebastian Stan's 'The Devil All the Time,' Jamie Foxx's 'Project Power,' Zack Snyder's 'Army of the Dead,' and Ryan Reynolds, Dwayne Johnson & Gal Gadot's 'Red Notice' among the top 10 most viewed films because they're all highly anticipated as of now. Let's see if any of them could top Extraction.
Read More: