Movies
The Eternals Theory – Kit Harington Could Be Playing Not 1, But 2 Characters in the Film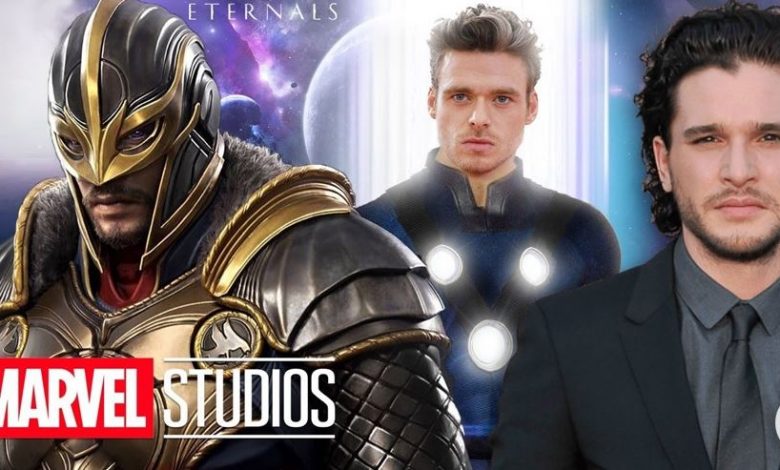 Eternals Theory Kit Harington 2 Characters:
Last year in August, right before the D23 expo, we got the announcement for Kit Harington joining the MCU. There were all sorts of speculations regarding the character that the former Game of Thrones star might play in the MCU. Some said that he could be Moon Knight since the Disney+ series had been announced. Some believed that he could be someone like Wolverine. But then came the announcement that Kit would be playing Dane Whitman aka Black Knight in The Eternals, and it started to make so much sense.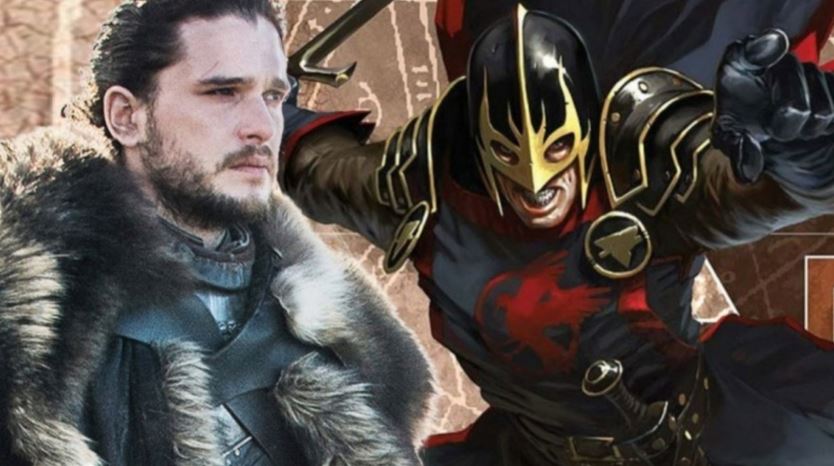 No one guessed that Kit Harington would be playing Black Knight because no one really expected him to appear in The Eternals. Marvel had already revealed the cast of The Eternals back at San Diego Comic-Con. So we obviously weren't expecting new actors to be added to an already massive ensemble. But it did happen and Harington landed the role of a sword wielding warrior right after he was done with another sword wielding warrior (Jon Snow aka Aegon Targaryen).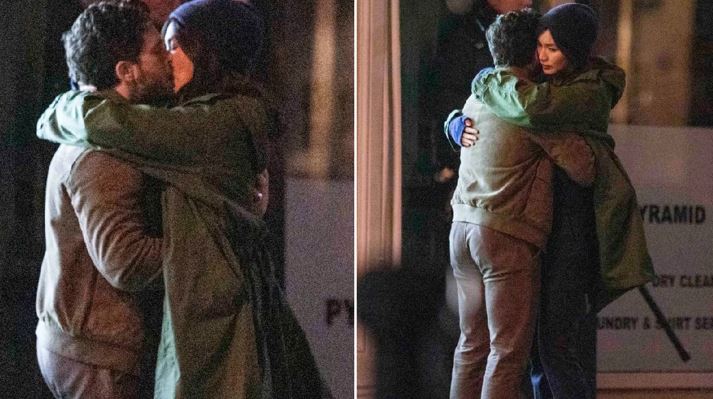 So far, what we know about his role is that he'd be Sersi's love interest just like in the comics. The set photos have also led us to assume that Dane Whitman will only appear in the movie's present-day story. Well, Screen Rant's theory suggests that despite his character would only be from the present day, he could still appear in the movie's flashback sequences as another character. Let's find out how.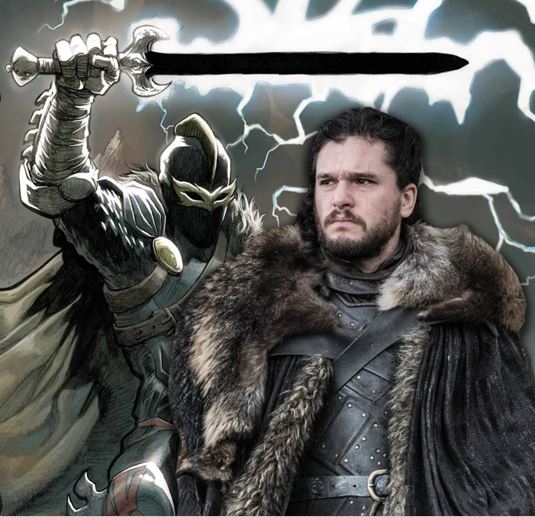 Like Black Panther, Black Knight is a mantle that is passed from generation to generation. So, Dane Whitman will obviously not be the first Black Knight to wield the Ebony Blade. His ancestors would've wielded the sword as well. This is a character that goes centuries back to the Arthurian era. During this era, Sir Percy of Scandia held the Ebony Blade. Kit Harington might also be playing Sir Percy of Scandia (or someone else entirely), because the theory is that one of Dane Whitman's late ancestors could have a very close resemblance to him, allowing him to play a version of Black Knight from the past, and the present.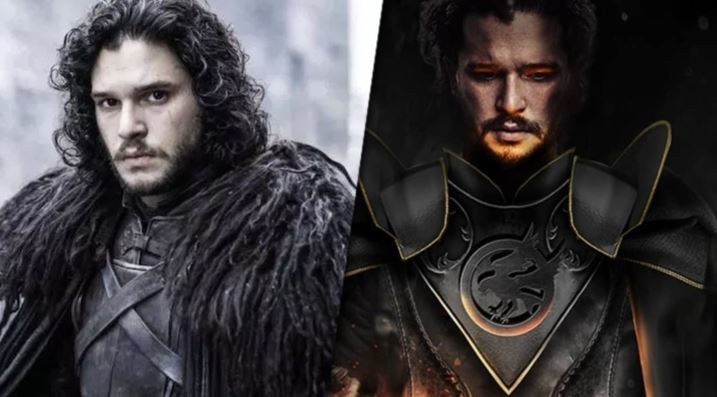 Since the story of The Eternals goes 1000s of years back, and it involves Black Knight as well, we reckon that the movie could have the backstory of a former Black Knight (one or more of them) intertwined with The Eternals. This could allow us to get a strong origin story for Black Knight and his Ebony Blade, along with the Eternals. Black Knight's origin doesn't have any relation to the Eternals in the comics, but this could allow better connectivity in the upcoming movie.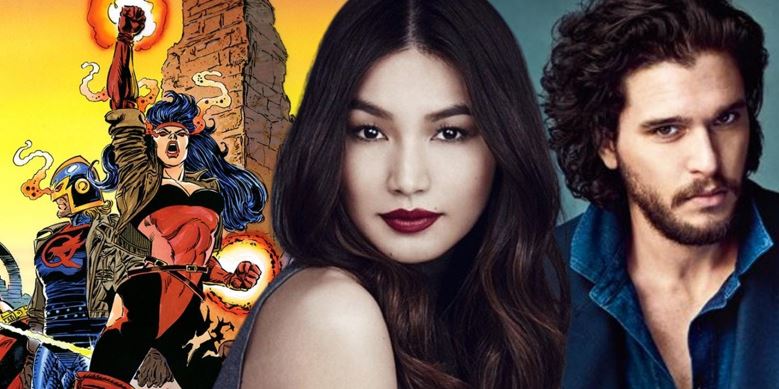 It's a cool theory, and we'd like to add our own element to validate it even further. Perhaps, the reason why Sersi falls in love with Dane Whitman is that a few 100 years ago (or maybe more), she may have fallen for a Black Knight who had a very close resemblance to Whitman. As many would know, Sersi is a rebel among the Eternals. She likes to live among humans. So, she might have fallen in love with Sir Percy of Scandia or some other character that Marvel might come up with. And generations later, when she comes across someone who looks almost identical to her former lover leads to her falling in love once again (despite the fact that it is a different person altogether). Well, let's see if this theory comes true or not.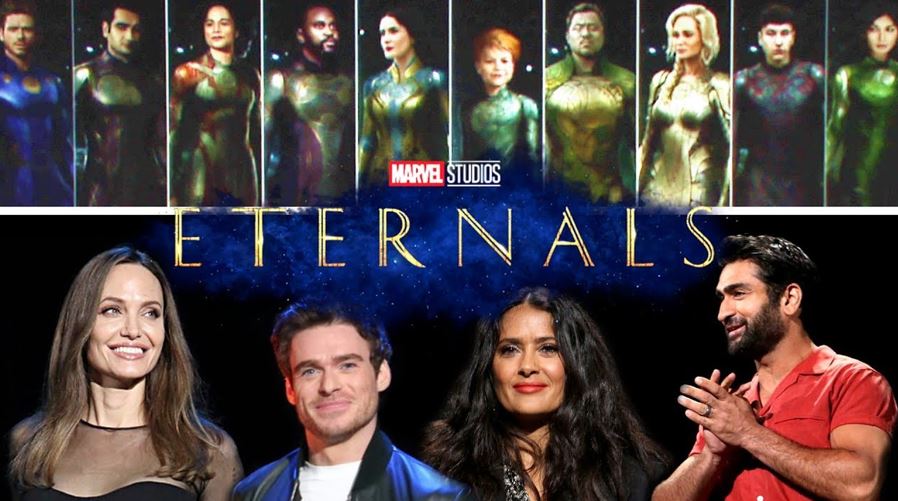 Here's the official synopsis of The Eternals:
"Marvel Studios' "The Eternals" features an exciting new team of Super Heroes in the Marvel Cinematic Universe, ancient aliens who have been living on Earth in secret for thousands of years. Following the events of "Avengers: Endgame", an unexpected tragedy forces them out of the shadows to reunite against mankind's most ancient enemy, The Deviants. The outstanding ensemble cast includes Richard Madden as the all-powerful Ikaris, Gemma Chan as humankind-loving Sersi, Kumail Nanjiani as cosmic-powered Kingo, Lauren Ridloff as the super-fast Makkari, Brian Tyree Henry as the intelligent inventor Phastos, Salma Hayek as the wise and spiritual leader Ajak, Lia McHugh as the eternally young, old-soul Sprite, Don Lee as the powerful Gilgamesh, Barry Keoghan as aloof loner Druig, and Angelina Jolie as the fierce warrior Then. Kit Harington was cast as Dane Whitman. Directed by Chloé Zhao, who helmed the critically acclaimed Sundance film"The Rider," and produced by Kevin Feige, "The Eternals" opens in U.S. theaters on February 12, 2021."