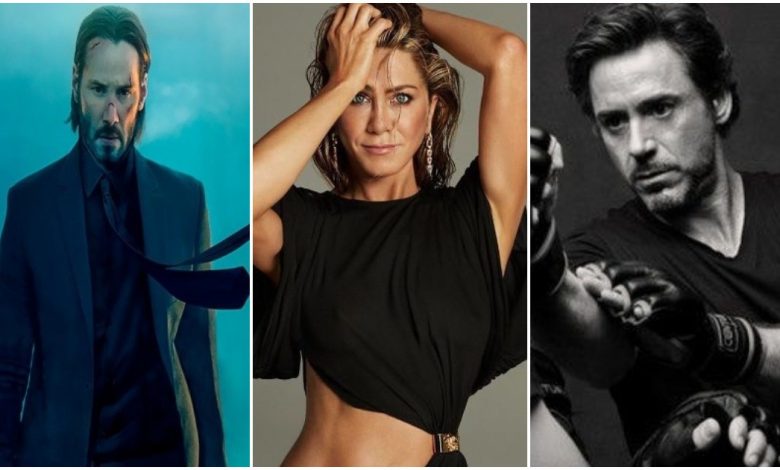 Celebrities Trained in Martial Arts:
Nowadays, merely acting and being thin isn't enough to become a star. Actors are adding more and more skills to their resume which aids them in landing better roles. Moreover, they also do this for themselves as a source of fitness. Nothing makes you more glamorous and glowing than a healthy and fit body and mind. Below mentioned are some of the popular stars who are well-trained in various forms of martial arts. You'll be happy to find that your favorite action stars also on this list as they prefer doing their own stunts.
 1. Hugh Jackman
Merely special effects aren't enough to play the popular Wolverine. Hugh worked immensely hard for the character that earned him worldwide admiration. A jacked-up body with fitness was a must for him. To get better in the combat sequence, he learned martial arts for a long period. This allowed him to do the action himself, without relying on a stunt double.
 2. Jennifer Anniston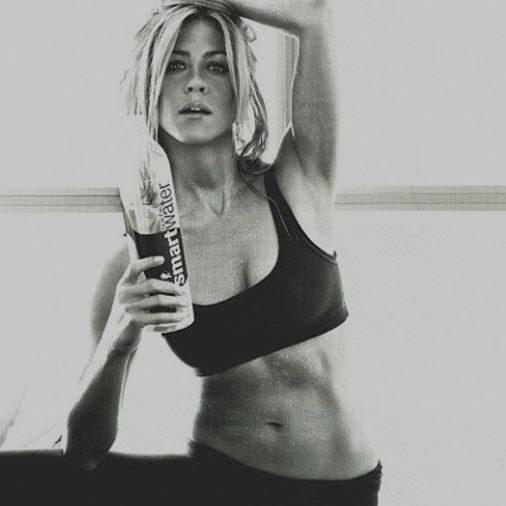 Jennifer Anniston is the personification of ageless beauty. We have been watching her since she was in her 20s. And now, though she is 51 years old, she is charmingly defying age. And we are not just talking about her appearance but also her fitness on both inside and outside. Hollywood's sweetheart is fitter than the average youth half her age. She practices Budokon every day. It is a Japanese term signifying the spirit of a warrior. It incorporates martial arts, meditation, and yoga.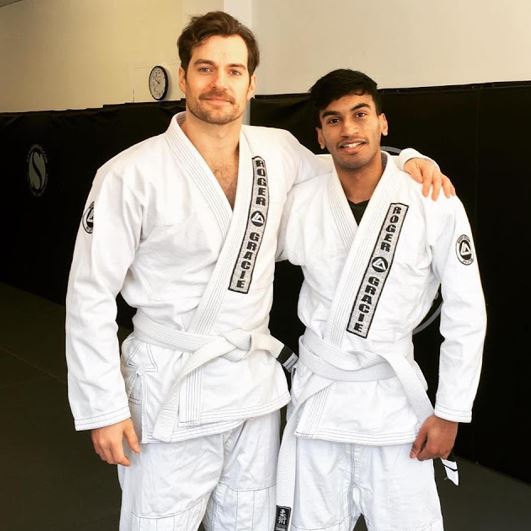 Playing a superhero is a demanding job as it requires out of the world fitness from the actors. Additionally, to keep things as authentic as possible, many actors are adopting to performing their own stunts without any stunt double. This calls for more training in combat and action sequence. Henry Cavill is also one of them and has taken up jiu-jitsu. This form of self-defense hails from Brazil. His Instagram pictures from his training make it evident how much he enjoys it.
 4. Ashton Kutcher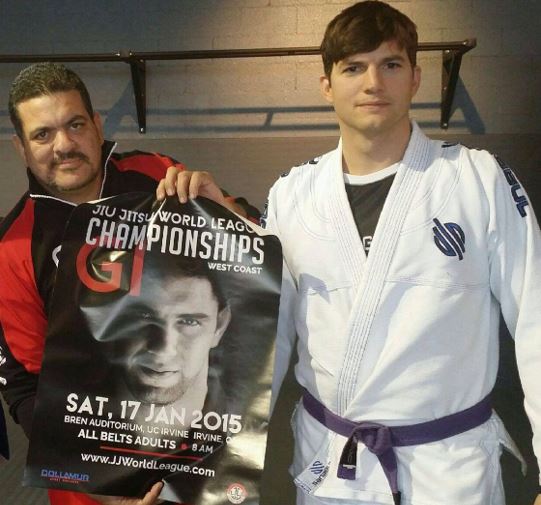 Though popular for his adorable and romantic looks and roles, Ashton can be a badass too, if provoked. The charming actor and the face of romantic-comedies holds a black belt in Brazilian jiu-jitsu. That was not it as the actor's interest in this field took him to Brazil to refine his methods and skills.
 5. Robert Downey Jr.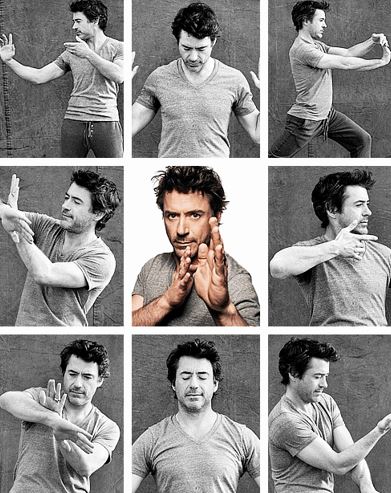 RDJ may have walked down the path of misfortunes and bad influence at one point but now he is the face of success and positivity. He has earned quite a fame from two big franchises of MCU as Iron Man and Sherlock Holmes as the titular detective. To play the latter, RDJ had to undergo a hardcore training in Wing Chun. It is Kung Fu but with meditative techniques that Sherlock used in the film.
 6. Keanu Reeves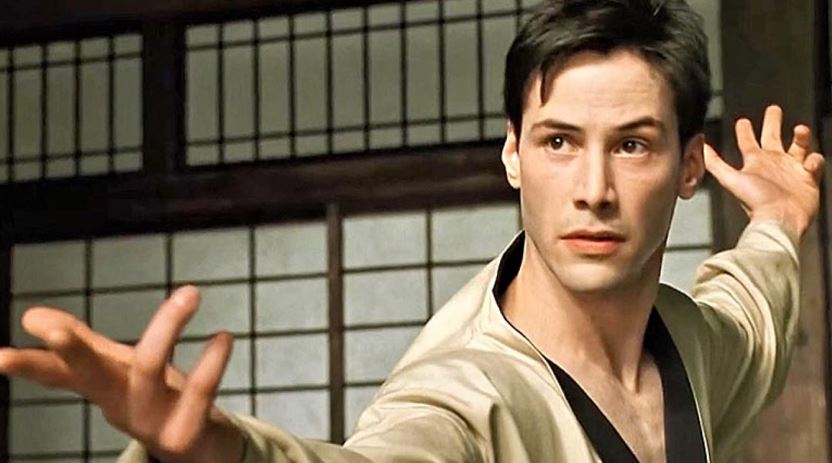 One of the fittest men in the movie industry who hasn't aged a day! Of course, his positivity and happy attitude play a major role in his ever-green look. But the action star of Matrix and John Wick is also inclined in hard-core fitness training that involves martial arts. He is trained in Judo, Jiu-Jitsu, and gunfight. No wonder why he is so much demanded in action movies.
 7. Taylor Lautner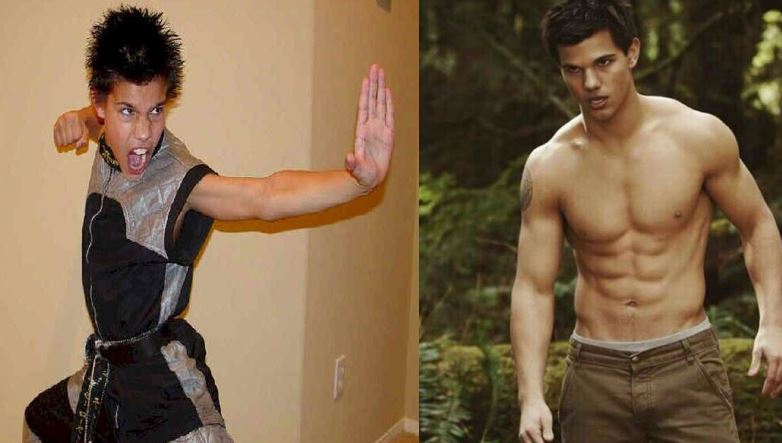 Once a sensational heartthrob for teens as a hunky wolf from the fantasy world of Twilight, Taylor is a badass even in real life. He is someone not to be messed with as he has been practicing Karate since he was a young boy. Further on, he earned a black belt when he was eight and participated in the 2003 ISKA Karate Championships at the age of eleven.
 8. Gisele Bundchen

To become one of the top-most models in the world requires diligence towards figure and fitness. She must be more than just a pretty face to reach that platform. The glamorous diva can also be a badass as she practices Kung Fu regularly. Apart from healthy eating and exercise, training in martial arts also benefits her fitness.
 9. Jessica Alba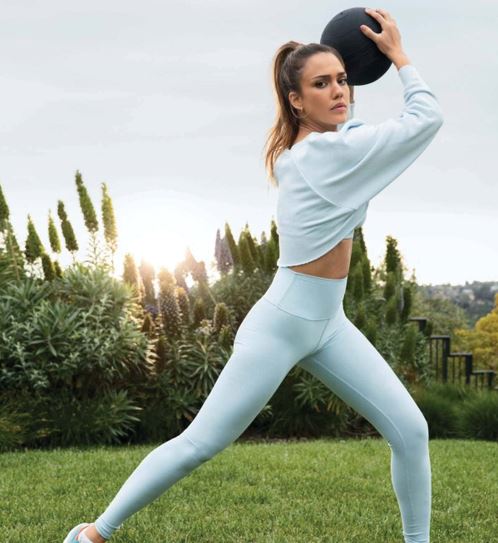 When it comes to fitness and beauty, fans always look up to her. Today, Jessica is a well-known actress as well as a successful businesswoman who runs The Honest Co. that offers safe baby and beauty products. Her meticulous attention to self-care is popular across the world. For fitness, she trains in Krav Maga, a form of combat training adopted by the Israeli Military.
 10. Madonna
Madonna may be admired by the world for her sensational voice and ravishing looks. But the mother of six children knows how to retain her place as the queen of hearts. She enjoys practicing martial arts daily which she learned from her ex-husband, Guy Ritchie who was a black belt in Karate.
Read More: