Movies
Eternals – Kumail Nanjiani's Kingo Will Hide in Plain Sight as a Bollywood Actor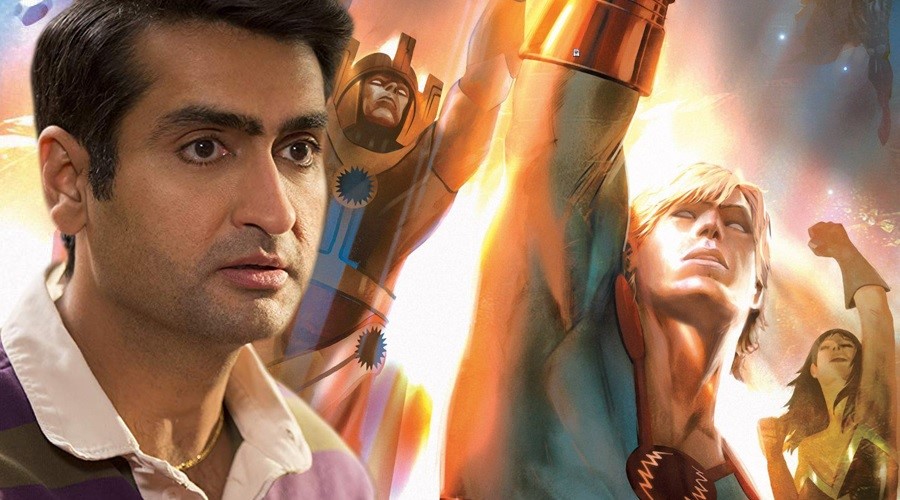 We will be getting an Eternals trailer very soon. Marvel & Disney are marketing kings so they'd obviously know how to Eternals. This is an unfamiliar IP. People aren't aware of the Eternals as they know the X-Men or the Guardians of the Galaxy. So the trailers of the film will have to show us something very cool. The great part about Eternals is that there are almost 10 different super powered Eternals that we will get to follow in the film. So, the trailers could show us a tiny bit of everyone, and save the best for the people to see in theatres. Anyway, one of the important characters of the film will be Kumail Nanjiani's Kingo.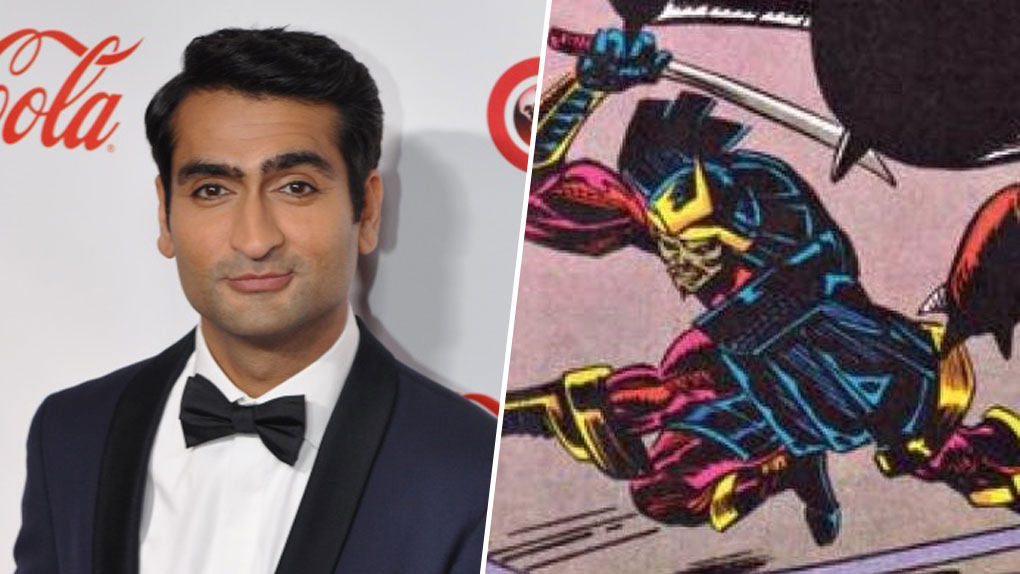 There's a reason why no one has ever heard about the Eternals till now. They haven't emerged with their powers because it is entirely possible that they don't even remember their powers. When they'll be made to remember about their powers, it is then we'd see these dozens of heroes come to light. Till then, the Eternals will just be normal people on Earth having different professions, beliefs, and nationalities. Kumail Nanjiani's Kingo for instance will be an actor by profession. Not a Hollywood actor, but one that hails from India.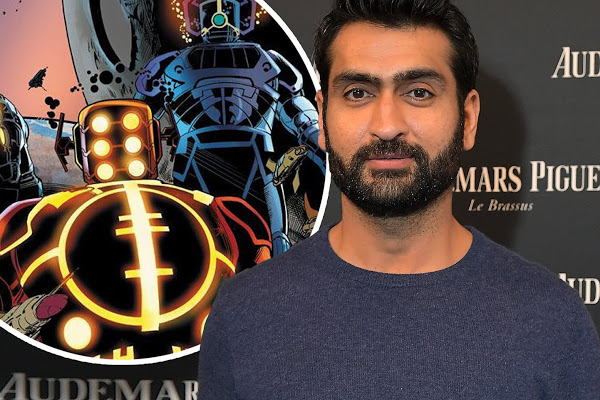 Nanjiani talked about his character on the New Hollywood podcast. He revealed:
"By this point, we've been on Earth for a long time. And my character, for instance, is like 'OK we're supposed to keep a low profile, no one should know.' So I become a Bollywood movie star, that's my secret identity. We're supposed to keep quiet and I've become the biggest Bollywood movie star.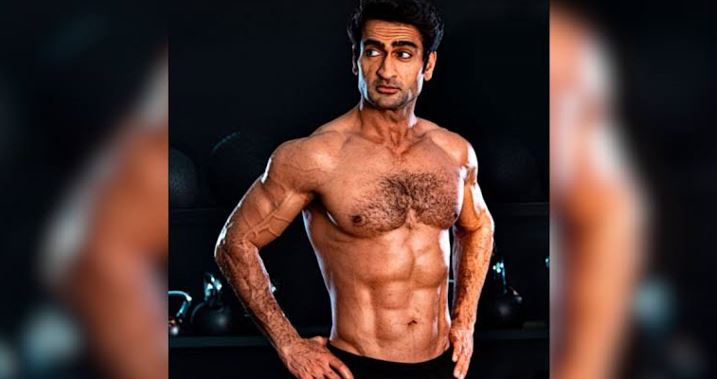 He continued to talk about the insane amount of workout he did to get in shape. And what helped with the workout was multiple Bollywood dances:
"I took months of Bollywood dance classes to prepare for that. It's really a workout… and you know, there's like 52 dancers, and 51 of them are professional dancers, and then there's me!"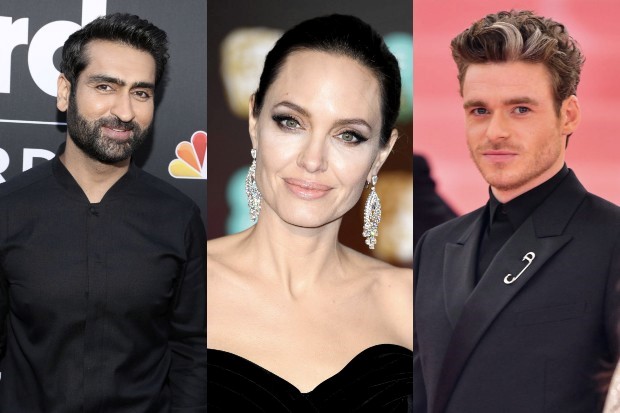 So basically, Nanjiani will be pretty famous actor throughout the world. His stardom will hide the fact that he has super powers. It'd be nice to see an Indian hero in the MCU for a change. This film will bring in a lot of diverse heroes. Don Lee is playing Gilgamesh, another strong character in the MCU that could go toe to toe with the Incredible Hulk. Then there's Ikaris & Thena who are also very strong. But the main characters of the film are Dane Whitman aka Black Knight and Sersi. Let's see how the Eternals will step into light. Perhaps it might be through the intervention of Celestials.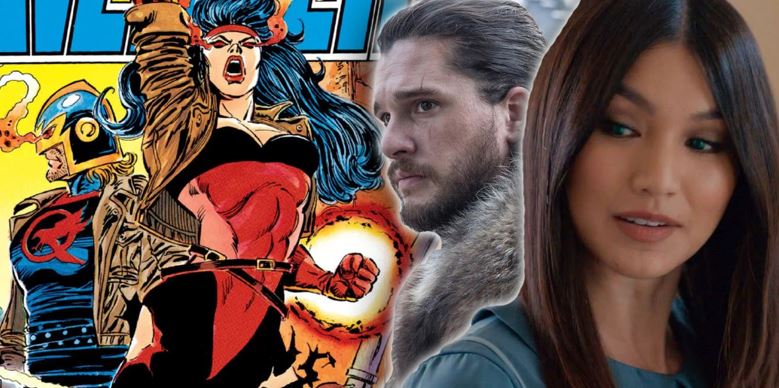 Here's the official Synopsis of Marvel's Eternals:
"Marvel Studios' The Eternals features an exciting new team of Super Heroes in the Marvel Cinematic Universe, ancient aliens who have been living on Earth in secret for thousands of years. Following the events of Avengers: Endgame, an unexpected tragedy forces them out of the shadows to reunite against mankind's most ancient enemy, The Deviants."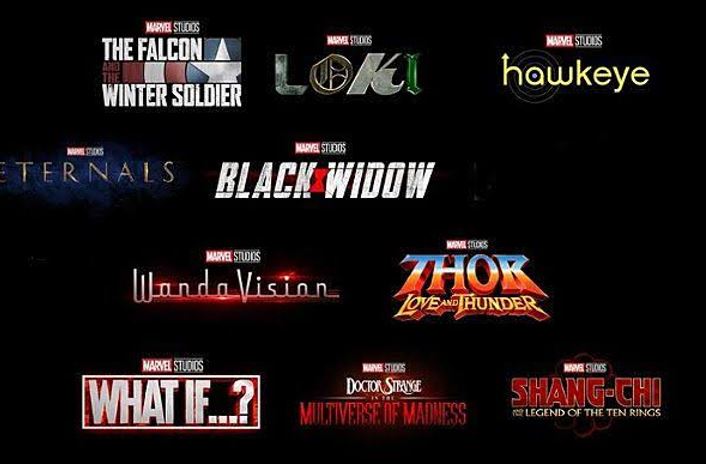 Black Widow is going to kick off the future slate on May 1. Here's how the rest of the MCU Phase 4 slate looks like – The Falcon and The Winter Soldier in August 2020, The Eternals on November 6, 2020, WandaVision in December 2020, Shang-Chi and the Legend of the Ten Rings on February 12, 2021, Doctor Strange in the Multiverse of Madness on May 7, 2021, Loki in Spring 2021, Spider-Man 3 on July 16, 2021, Ms. Marvel in 2021, What If? In Summer 2021, Hawkeye in Fall 2021, and Thor: Love and Thunder on November 5, 2021. Following these are Moon Knight and She-Hulk. Black Panther 2 has been scheduled for May 6, 2022. And 7 other unannounced films have release dates for 2022 & 2023.