Movies
Black Adam Leaked Script Reveals Members of the Justice Society of America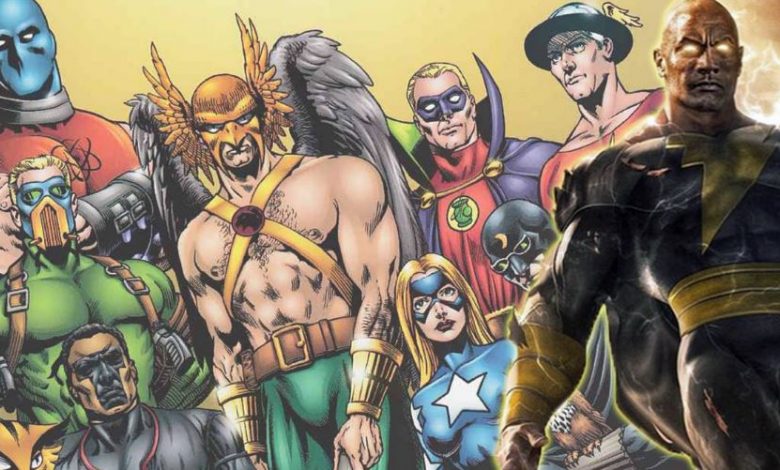 Black Adam Leaked Script: Members of the Justice Society of America
In the days of self-quarantine, a happy news has hit us as we now have a few good deets from the Black Adam movie Dwayne Johnson has been attached to for over a decade. The movie will begin shooting in July (hopefully) and is currently in its preproduction stage. Apparently, Thomas Polito of Geeks WorldWide claims to have read parts of the script which will be a "DC fans wonderland" once fully shot and released. He wrote:
"I've read parts of the Black Adam script, it's a DC fans wonderland. Hope the movie isn't delayed too much by the coronavirus because I want to see this sooner rather than later. Gonna be worth the wait no matter what though. The tone is right down the middle between Shazam and Batman v Superman/Man of Steel, light sigh humor with some dark elements. It works well."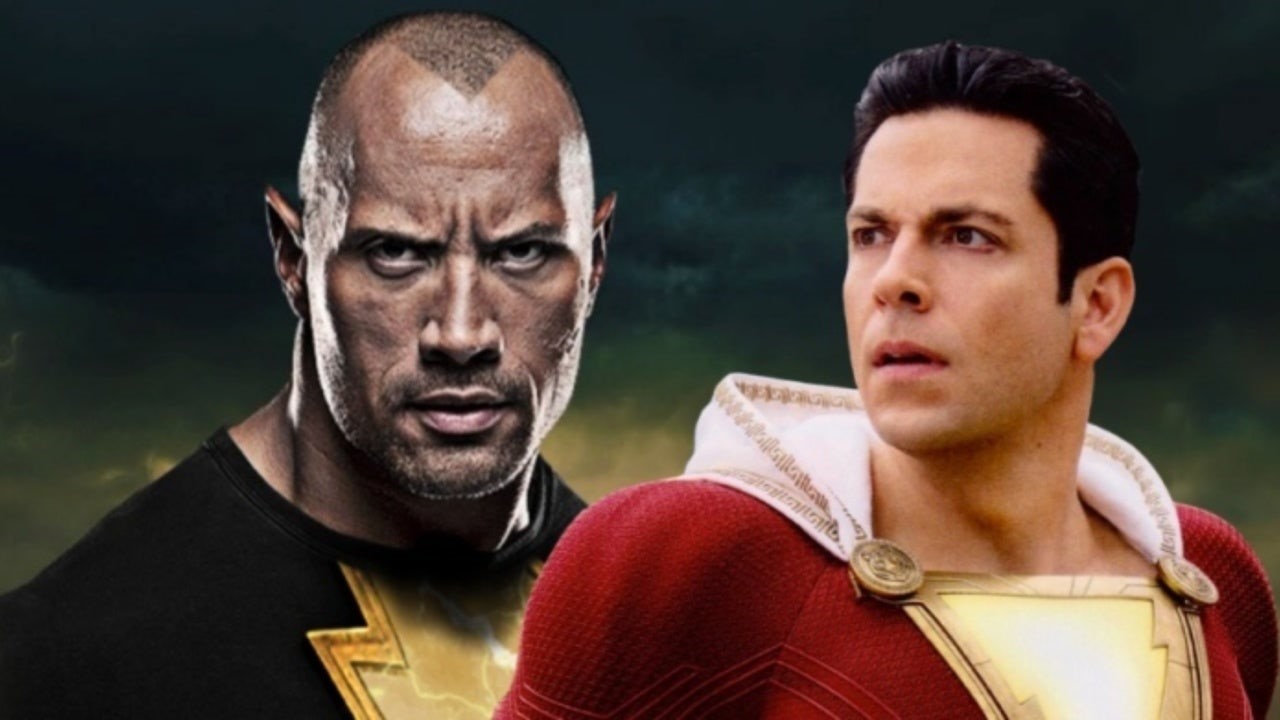 Well, Black Adam surely has everything a massive blockbuster needs to have. What's crazy is that the success of Black Adam might actually help in pushing Shazam! 2 towards success because Black Adam has things that the Shazam! movie didn't. Critics loved the first Shazam! movie, but since it wasn't a character familiar to a lot of fan boys, most people didn't go watch the film in the theatres. But they definitely would go on to watch Black Adam because first of all, there the leading man is probably known to every country in the world. Secondly, the movie will have more than just the main protagonist. Shazam! only had its leading man (Zach Levi is amazing but he obviously doesn't have a fandom as big as the Rock) and no major notable villain. Plus, the antagonists (Seven Sins) were not real people that one could root for.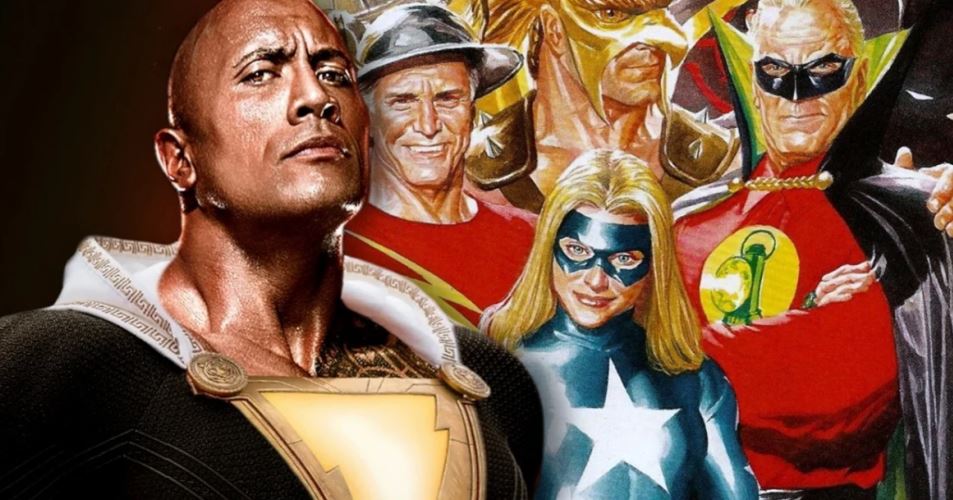 The antagonists of Black Adam will actually be heroes of the past, and that's what will make things unique. For the first time, a film will be based upon a villain/anti-hero who will go up against a team of immensely powerful good guys – the Justice Society of America (JSA). Back in 2019, the Rock revealed that the JSA is going to be a part of the film, and we heard the fact that characters like Doctor Fate & Hawkman will go up against Black Adam. Well, now we have the full line up of the team.
Potential spoilers from Black Adam follow.
FandomWire reveals that the first 30 minutes of Black Adam will be devoted to establishing his character and him taking on the JSA. The members of the JSA include Hawkman, Hawkgirl, The Flash – Jay Garrick, Alan Scott as Green Lantern, Doctor Fate and the young version of the Wizard Shazam (played by Djimon Hounsou). Even though Black Adam is insanely strong, one can't help but wonder that how will he take on so many heroes who can all arguably go toe to toe with him individually? Well, the answer is that he will also have a bit of help as he will be releasing the Seven Deadly Sins that we saw in Shazam!. This will be a payoff to what was teased in Shazam!.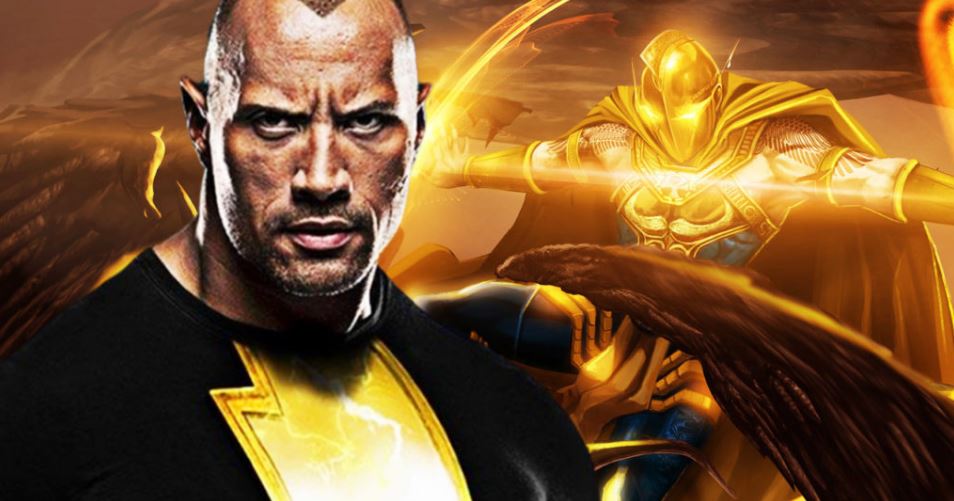 But as we've suspected, the JSA is still quite strong and so they will manage to imprison Black Adam. Then, the movie will fast forward to the present day and this is when Adam would escape to establish his reign of tyranny once more. So, a new version of the JSA will regroup and this time, the team will include the immortal Doctor Fate (why not?!), Atom Smasher, Cyclone, and different reincarnations of Hawkman and Hawkgirl. They will also bring in Black Adam's love interest, Isis. Although, her name will be changed to Adrianna in the present day.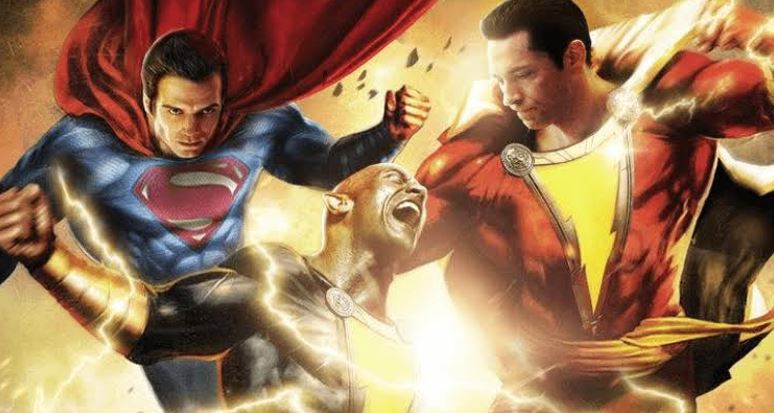 As preproduction is currently going on, WB is currently looking for an Arab/Middle Eastern actress to play Adam's love interest Isis/Adrianna. These details seem absolutely amazing. They have setups for the entire DCEU. Jay Garrick may connect to the upcoming Flash movie. Thanagar comes into play with Hawkman & Hawkgirl. Alan Scott's Green Lantern might become a part of Green Lantern Corps. Black Adam could establish a connection to Shazam! 2, and might even tease a battle against Superman.
Black Adam arrives on December 22, 2021.