Movies
Venom 2 – Clear Look at Cletus Kasady aka Carnage Revealed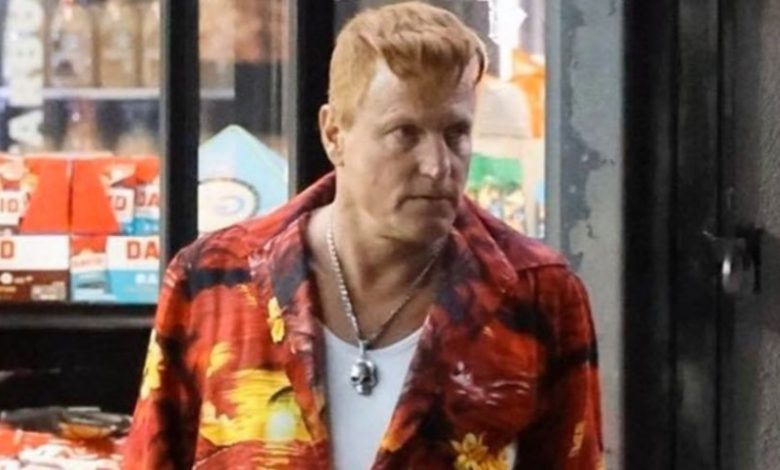 Venom 2: Clear Look at Cletus Kasady aka Carnage
Venom 2 is still shooting and we wonder how it would finish the post production in the next 7 months and deliver a solid movie with visual effects that look nothing like Henry Cavill's face in Justice League. Anyway, we've got the motion capture Maestro, Andy Serkis directing the film so things should be totally fine. The quality of CGI involved with Venom was great but what we really want is our first look at how Cletus Kasady is going to look as the Carnage Symbiote.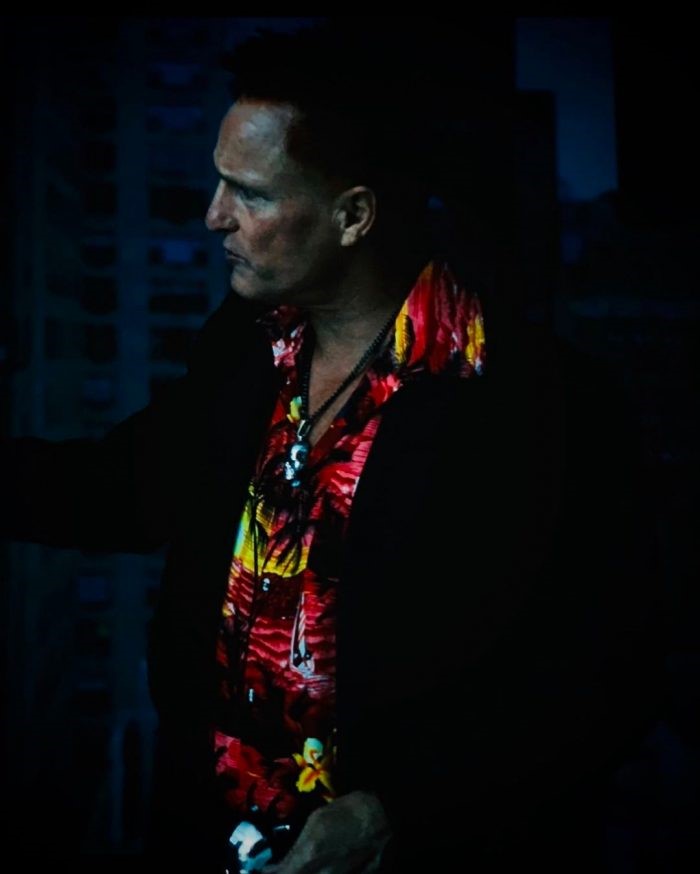 Just a few days back, we got the first photo of Kasady that was shared by Tom Hardy. Followed by that was a set video of Kasady supposedly turning into Carnage right after being caught by the cops for driving recklessly around the town. We were happy to see 3 things about Kasady – Woodey Harrelson, his new hairstyle and his cool shirt.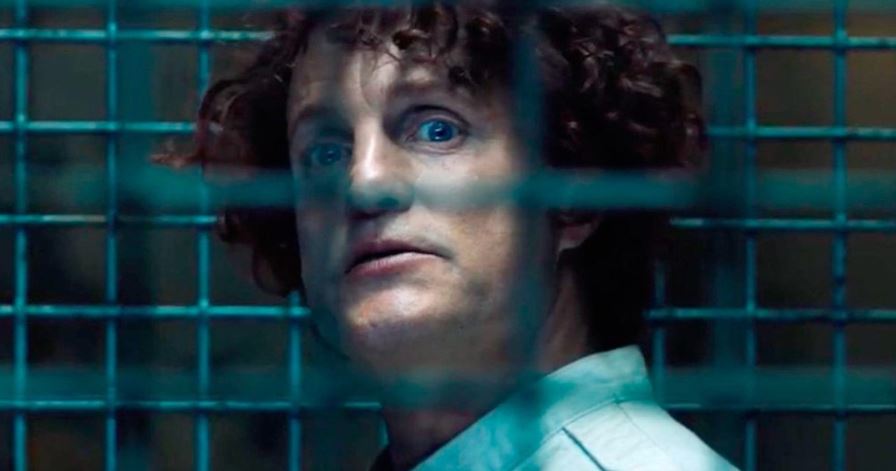 Harrelson is a remarkable actor and people have loved him especially in films like Zombieland, Now You See Me and a few others. Seeing him show up as Kasady in Venom was quite a surprise. People liked the casting but what they didn't like was the hair that Kasady was sporting. The cheap wig wasn't loved by anyone and now Kasady has got a new hairstyle as he has escaped out of prison. We're glad that the creatives actually took the feedback from the fans and made the necessary adjustment. Here's a clear look at all 3 things we like about Carnage in the upcoming movie: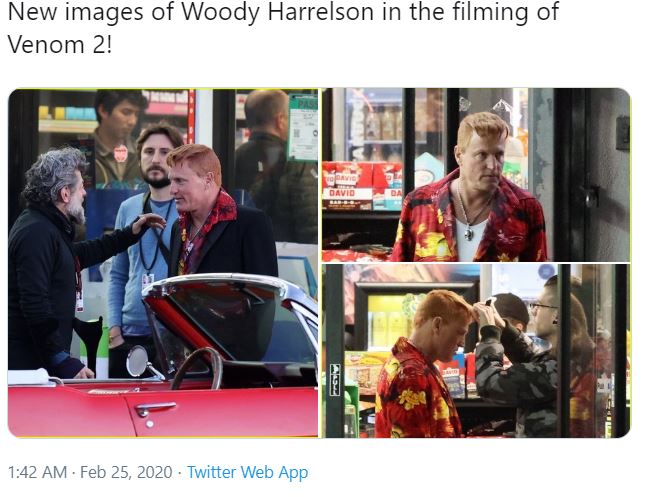 The criminally cool of Woodey Harrelson really suits Kasady as this comes straight out of comics. While we can see that Kasady is out of the prison, many people won't know how he escaped prison. But a recent plot leak has revealed how Kasady, a mass murderer managed to escape prison. Potential Spoilers follow ahead. Proceed only if you want to know.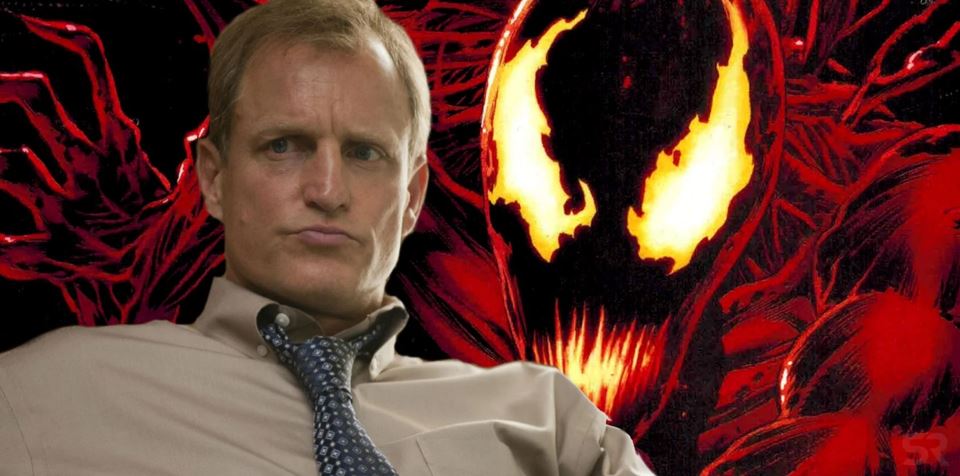 Apparently, the plot leak is actually for Morbius and that's where Kasady will appear only to be set up for Venom 2. As the Morbius trailer has teased there will be a prison break sequence in the film. Here's a bit from what the Morbius plot leak had revealed:
"We also see Mac Gargan (Michael Mando) break out and meet up with Toomes. Cletus Kasady (Woody Harrelson) also runs off. Thankfully his hair no longer resembles Sideshow Bob and looks more like a mop and slightly less red. It still looks like a wig but it's better than what he had in Venom."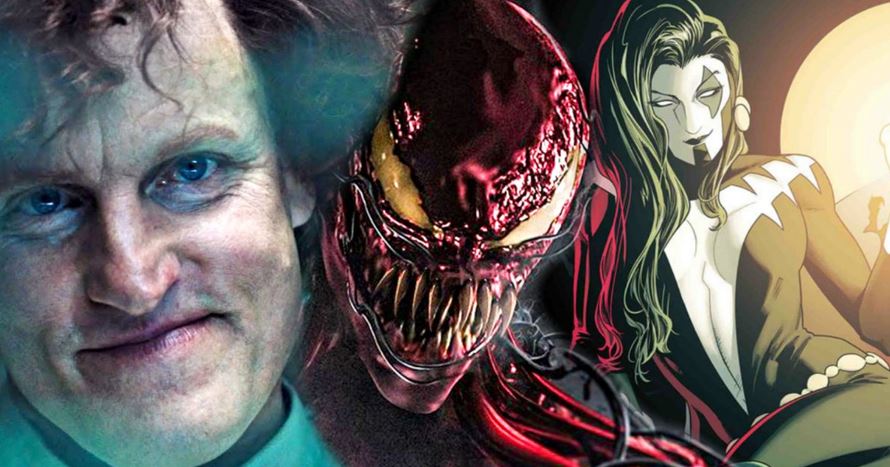 The prison break is how he ends up back in the open world, ready to bond with the symbiote Carnage. This is a great way to not waste any time in Venom 2. Right from the beginning, Kasady will be at large. We bet that after escaping from prison, Casady will reunite with his love interest, his partner in crime – Shriek (rumoured to be played by Naomi Harris).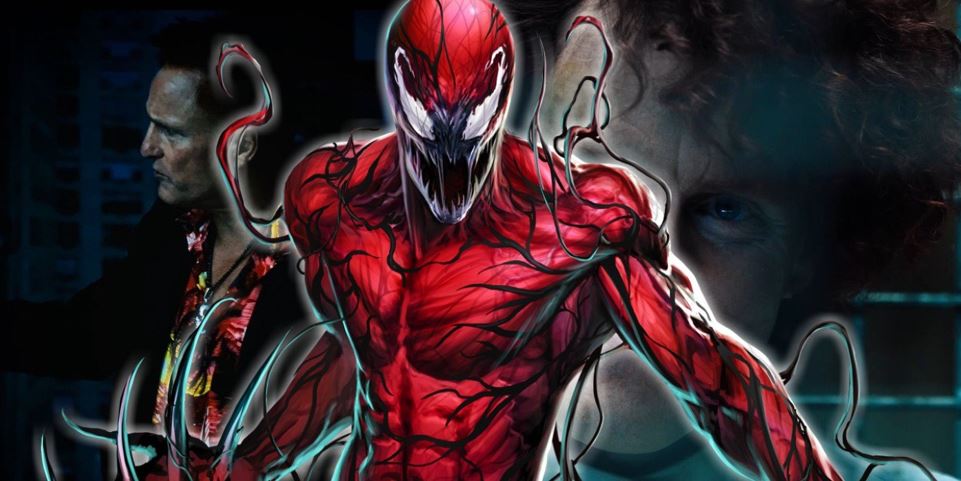 It'd be interesting to see how Spider-Man fits into all this. He is currently being called a murderer as Mysterio framed him. He is supposed to show up in Venom 2. Here's how the story could go in Venom – Shriek & Carnage team up and wreak havoc. Venom really finds it hard to defeat the two of them together. In comes Spider-Man to help Venom take them down. But right when Venom is about to kill Carnage, Spidey disagrees. That's what causes a feud between them and that's what sets up Spider-Man vs. Venom in Venom 3. And since Spider-Man saves people from Carnage, he also redeems himself a bit for the murderer tag that he is currently living with. Let's see if this prediction turns out to be true.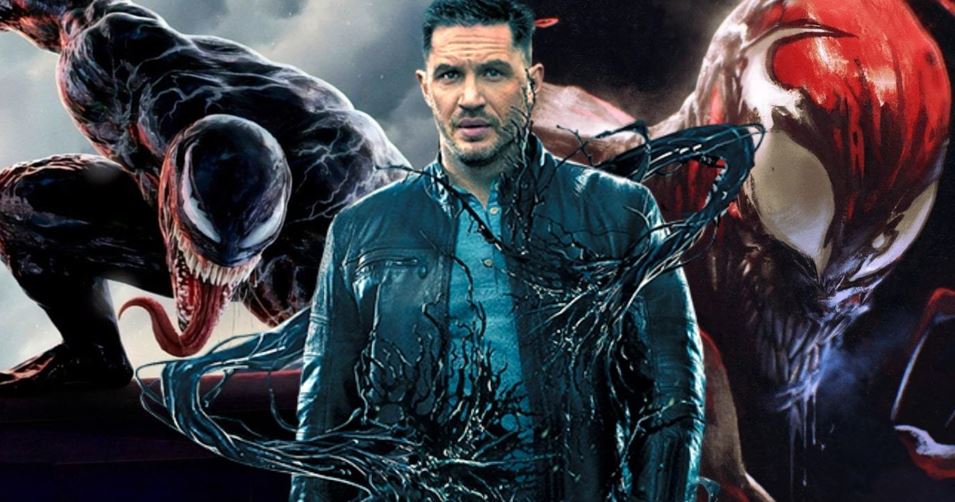 Directed by Andy Serkis, Venom 2 will star Tom Hardy as Eddie Brock aka Venom, Michelle Williams as Anne Weying, Naomi Watts will play Shriek, Woody Harrelson is going to play Cletus Kasady aka Carnage and probably Tom Holland will reprise his role as Spider-Man. Venom 2 arrives on October 2, 2020.