Movies
Fast & Furious 9 Trailer Has Arrived And It Brings Justice For Han!
The moment that Universal Studios & Vin Diesel had been building up to has finally arrived. The Road to F9 has cemented itself and the hype for the core Fast saga has been reinstated with the new trailer of Fast & Furious 9. Vin D promised that it would be bigger than any other Fast & Furious film we've seen in the past and that's exactly what the first trailer of the upcoming roadster film portrays. Without any further ado, let's just get right into the trailer:
We had already got a little feeler as Universal had released a teaser just a couple days ago. The teaser showed us how Fast 9 will happen a few years after The Fate of the Furious as Dominic Toretto became a true family man. But having shown the happy moments of his life with his son and wife, the teaser was just getting us ready for all the craziness that was yet to arrive in Dom's life. And the new trailer takes us right into that crazy!
This franchise just keeps getting bigger and bigger. In this next chapter, Dom's past catches up with him in the name of his long lost brother. Charlize Theron returns Cipher and she's got another weird hairstyle and another personal way to go up against Dominic Toretto. She hires Jakob to take down Dom. So, John Cena is the big villain of this film.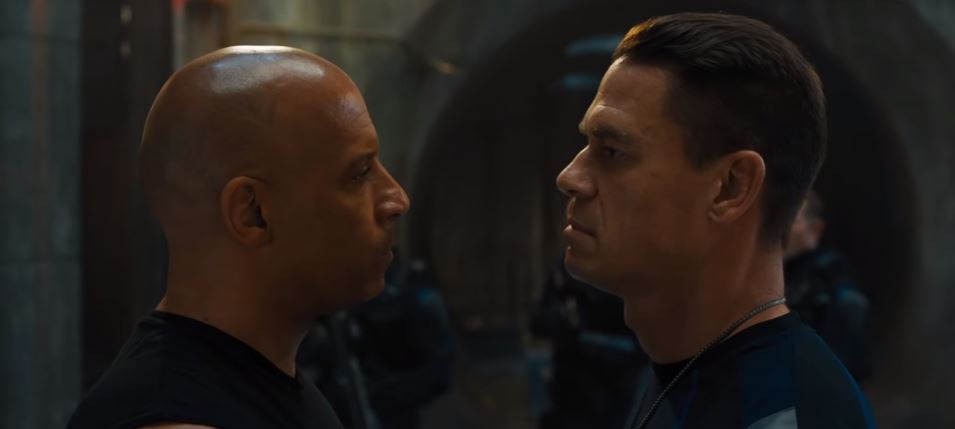 There's no way Dom's not gonna kick the new comer's ass in a Fast & Furious film. Cena's character was being described as a bad-ass. Well he is a bad-ass but what we didn't know was that he was always supposed to be the big bad villain of this film. There's no muscle being added to replace the Rock. The Muscle is being added to take down Dom. And by the trailer, we do figure that the stakes are going to be insanely high and things are going to get really emotional.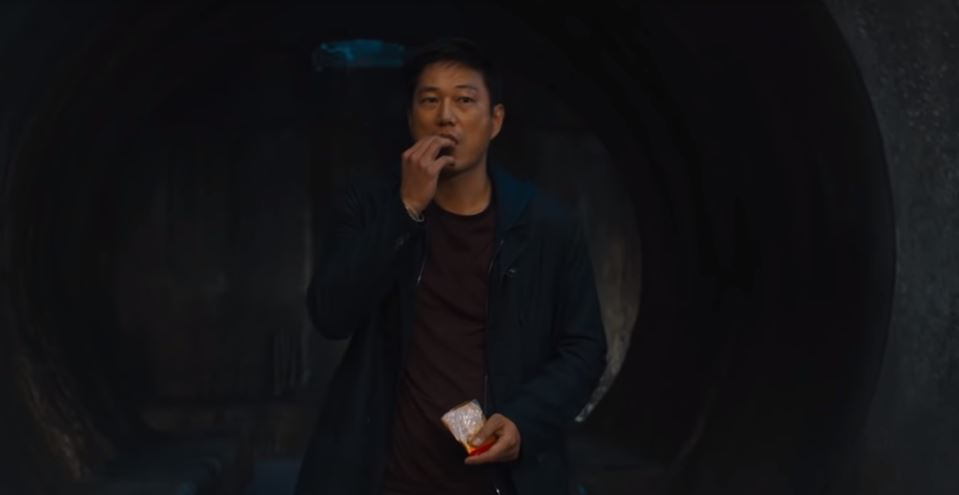 Anyway, enough about John Cena. Let's get to the next big reveal, i.e. Han!! Yes, people. We were promised Justice for Han and it has arrived. It is official. Deckard Shaw is a good guy. He did not really kill Han. Sung Kang is back into the franchise and Han is alive and kicking. How that's going to happen is still a mystery though. We will find out when the film comes out.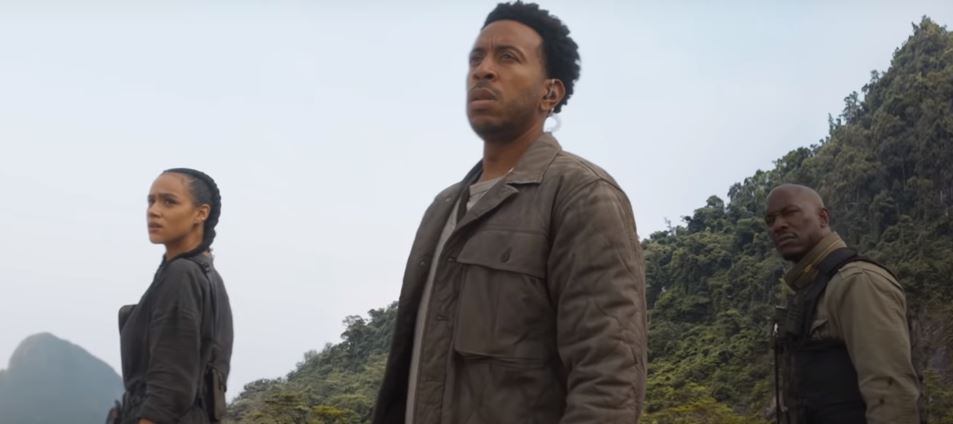 The family is back together, and this time the action is gonna get even crazier. Letty's riding a dirt bike that gets knocked mid-air while Dom catches her again. Mia is back and this time she's going to get into the action. Tej & Roman are gonna go big as Roman shoots a rocket out of his ass! But most importantly, Dom seems to be slinging his car into the orbit while he tries to catch Cipher who is in a plane with a god damn magnet! Just who comes up with these crazy laws of physics-defying action sequences? All of it was way too overwhelming. Although let's just hope that John Cena won't die or remain the villain because we want to see him team up with Dom, Hobbs & Shaw in Fast 10.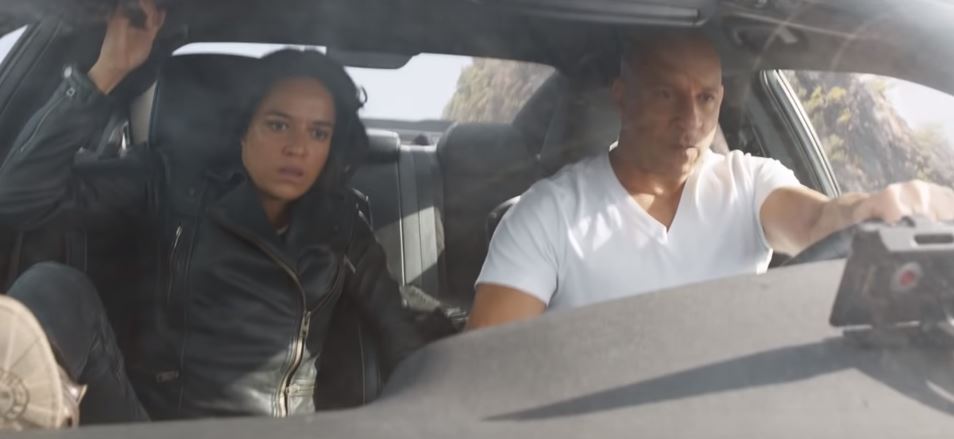 Fast 9 comes out on May 22, 2020 & Fast 10 will arrive on April 1, 2021. Here's the official Synopsis of Fast & Furious 9:
"Summer 2020 is the time for F9, the ninth chapter in The Fast Saga that has endured for almost two decades and has earned more than $5 billion around the world. Directed by Justin Lin, who helmed the third, fourth, fifth and sixth chapters of the series when it transformed into a global blockbuster, the film stars Vin Diesel, Michelle Rodriguez, Tyrese Gibson, Chris "Ludacris" Bridges, Jordana Brewster, Nathalie Emmanuel, Oscar®winner Charlize Theron and Oscar® winner Helen Mirren. F9 is produced by Neal H. Moritz, Vin Diesel, Jeff Kirschenbaum, Joe Roth, Justin Lin, Clayton Townsend and Samantha Vincent."