Movies
Thor: Love And Thunder – 2 Other Characters That Christian Bale Could Play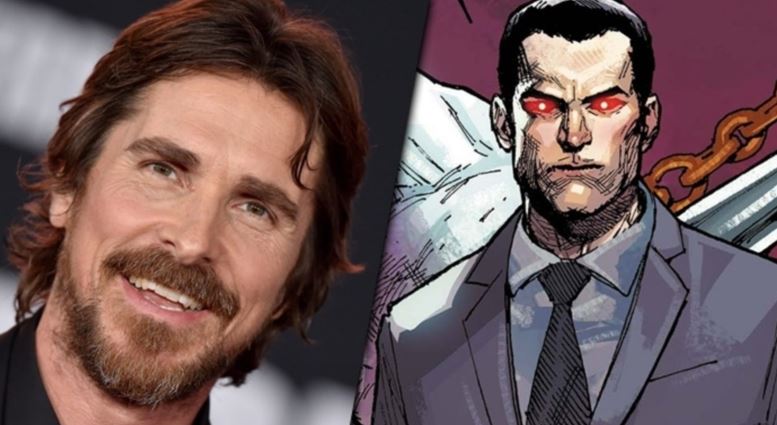 Characters that Christian Bale could play:
Just yesterday, we covered the latest update about Christian Bale joining the cast of Thor: Love And Thunder. As soon as Collider reported this, the internet gave their verdict claiming that Christian Bale should play Beta Ray Bill. Just recently, Avengers: Endgame introduced us to the race of Beta Ray Bill, i.e. Korbinites. Even Thor: Ragnarok teased BRB. So, there's clearly a set up for him. But if not Beta Ray Bill, then we suggested that Chris Bale could end up playing the rumored villain of the film, i.e. Gorr the God Butcher.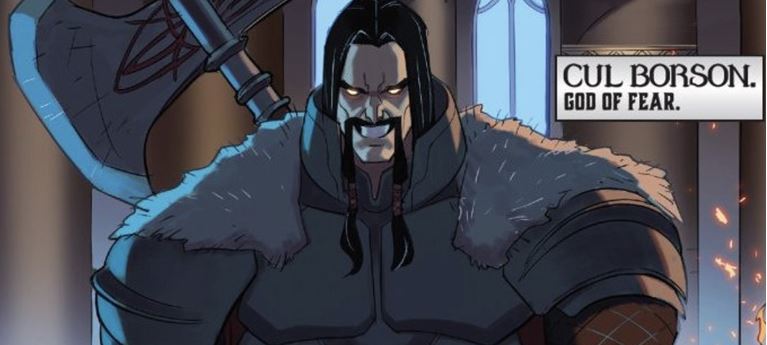 Comicbook.com added a bunch of new prospects as characters that Christian Bale could play. We'd discuss those later, but for now let's just focus on one new contender, i.e. Thor's uncle, Odin's brother, Cul Borson. Cul, God of Fear would be a nice addition to Thor's family exploration in the MCU. The second movie was supposed to bring in Baulder the Brave, Thor's other brother. But that didn't happen and Hela was brought in as Thor's older sister, Odin's first born instead. Now, it would be a great time to introduce Thor's uncle.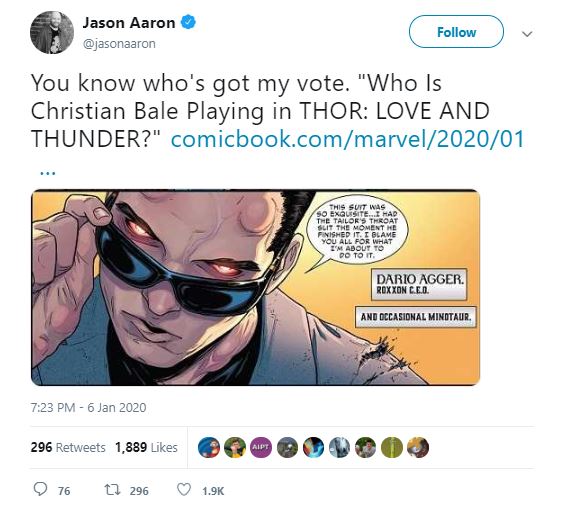 If not Cul, then the writer of Thor comics, Jason Aaron has also suggested a great character for C-Bale. Aaron suggested that Bale should play Darrio Agger, the vicious chief executive of the big-bad Roxxon Corporation. Bale won't just be the perfect fit for this role, but it would be quite sensible for him to play the character. Agger made his first appearance in Thor: God of Thunder, written by Jason Aaron. Since Jane Foster will become the Mighty Thor, which will be inspired from Jason Aaron's run, it'd make sense for Bale to play a character from the same storyline as well.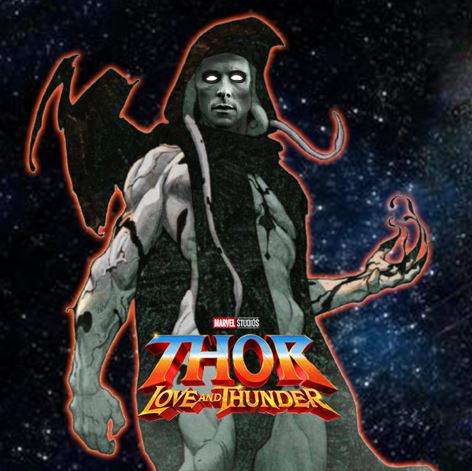 Bale has been iffy about joining another Comic Book movie in the past. So, there's a chance that he'd just play a one off role which will just end with Thor 4. Comicbook.com has suggested a few other cool characters like Hercules, Pluto, Ares or even big name characters like Galactus or even Adam Warlock. Bale could even play Baulder the Brave as we've mentioned above, but his place was taken by Hela, the Goddess of Death.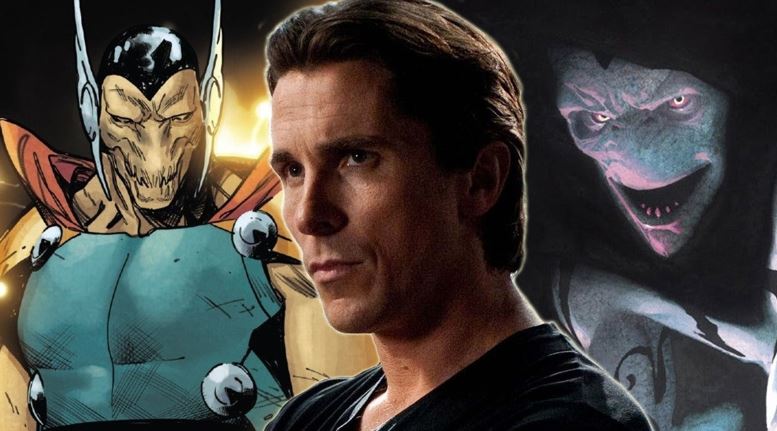 After having considered so many names, we'd all probably return to the first to options, i.e. Beta Ray Bill or Gorr the God Butcher. Beta Ray Bill has been rumored to arrive in Thor: Love And Thunder. His arrival was already set up in Thor: Ragnarok as it was proven that Beta Ray Bill was one of Grandmaster's Champions. Then last year in Endgame, we saw the 2014 segment where Gamora & Nebula were fighting some armored soldiers. The script of Endgame has revealed that these soldiers were Korbinites. Nebula and Gamora were laying waste to the planet – Korbin.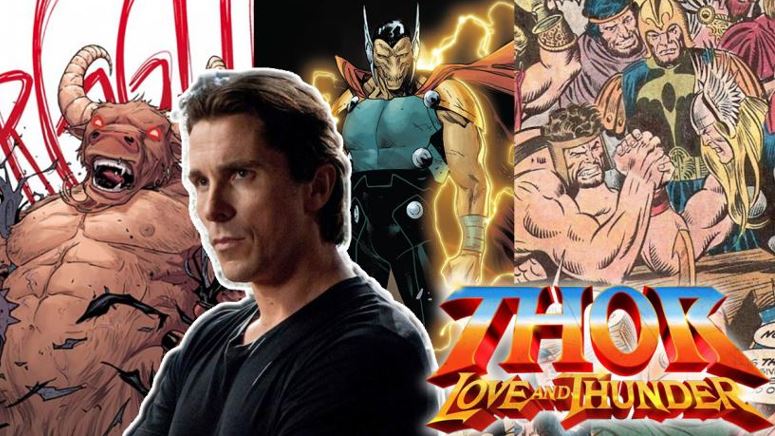 For those of you who didn't know, Beta Ray Bill is also a Korbinite. In the comics his planet goes extinct when the Galaxy exploded. So he escapes along with a bunch of refugees. He is their champion. This means, Beta Ray Bill escaped when Thanos destroyed Korbin. He ended up on Sakaar, & then probably escaped from there as well. Now, he'd return in Thor 4 & Christian Bale could play him. Just imagine if Thor asks BRB who he is, and BRB replies – I'm Batman! Let's see which character will Bale ends up playing.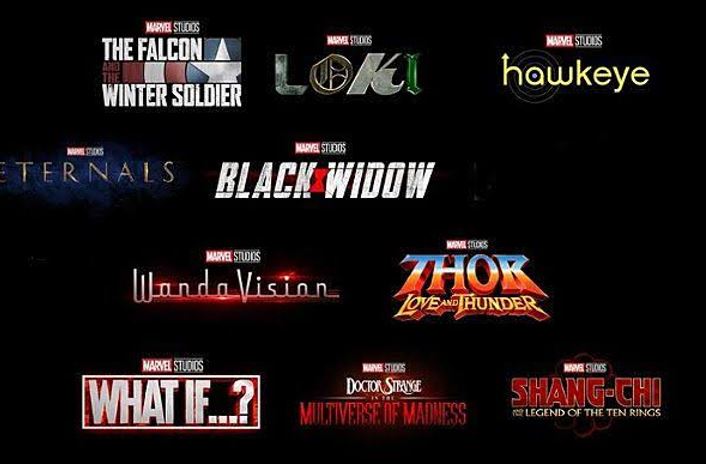 Marvel's future is huge and there's a lot that could happen. Black Widow is going to kick off the future slate on May 1. Here's how the rest of the Phase 4 slate looks like – The Falcon and The Winter Soldier in Fall 2020, The Eternals on November 6, 2020, WandaVision in 2020, Shang-Chi and the Legend of the Ten Rings on February 12, 2021, Doctor Strange in the Multiverse of Madness on May 7, 2021, Loki in Spring 2021, Spider-Man 3 on July 16, 2021, What If? In Summer 2021, Hawkeye in Fall 2021, and Thor: Love and Thunder on November 5, 2021. Following these are Ms. Marvel, Moon Knight and She-Hulk. Black Panther 2 has been scheduled for May 6, 2022.