Movies
Suddenly, Marvel is Facing 2 Major Setbacks With Doctor Strange 2 & Hawkeye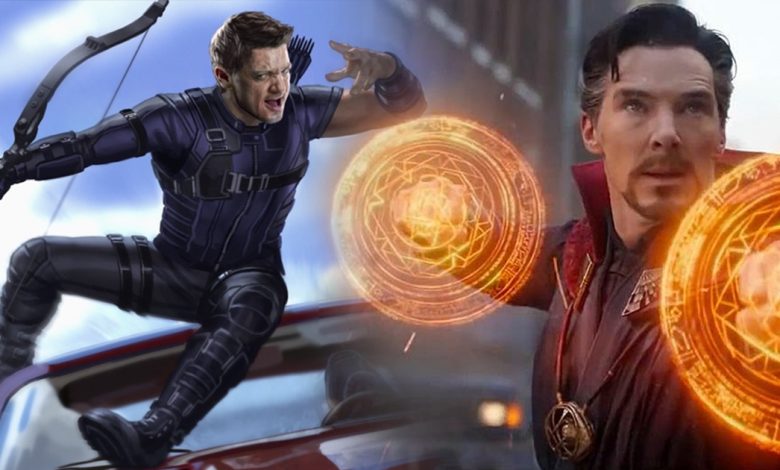 Marvel has been successful for 11 years on the trot. Every film they put out is loved by the fans. Having a 100% success rate isn't easy. That's why it is the best movie franchise of all time. But it actually isn't the well-oiled machine we thought it was. There have been a few setbacks in the past. Edgar Wright was let go from Ant-Man and Peyton Reed was brought in so late in the games. But still, things were handled well. Now we're assuming the same could happen for Doctor Strange 2. But it isn't just Doctor Strange 2 which is in jeopardy. Apparently, Marvel is in double trouble as the Hawkeye series is also getting delayed indefinitely.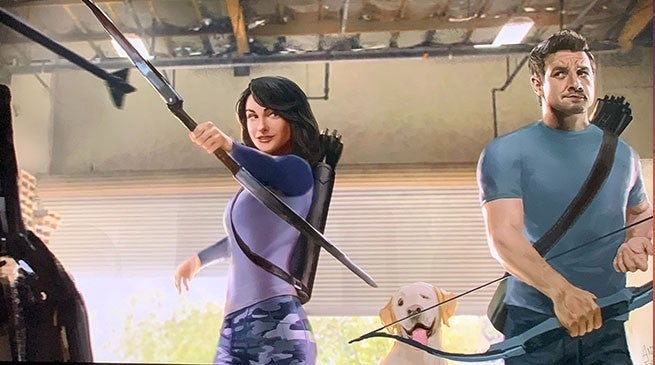 As you may have heard, the Hawkeye series is reportedly getting delayed due to the conjecture around Renner's personal life. MCU Cosmic reported that the series will be delayed until things don't get on the right track in his personal life. Here's what the site wrote:
"(The) whole drama with him and his wife dominating the gossip sites has put something of a dampener on the whole development of the series. They aren't removing the star of the show, especially after the James Gunn situation, but any sort of delay would also help that stuff dissipate from the TMZs of the world."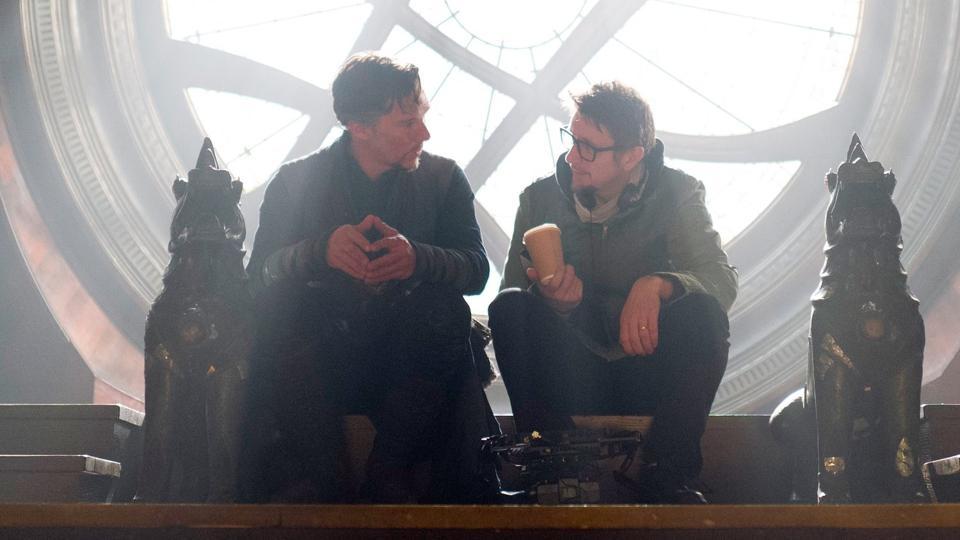 Just a few days ago, it was being reported that the Hawkeye series will begin production in July 2020. That could still happen, but we'll talk about this later. This is the second set back that Marvel has faced in the recent days. The first one was director Scott Derrickson leaving Doctor Strange in the Multiverse of Madness. The film reportedly isn't going to be delayed but Marvel has lost the creative talents of Scott Derrickson, who made such an awesome first movie. We've talked about why he left the film. Check that out here.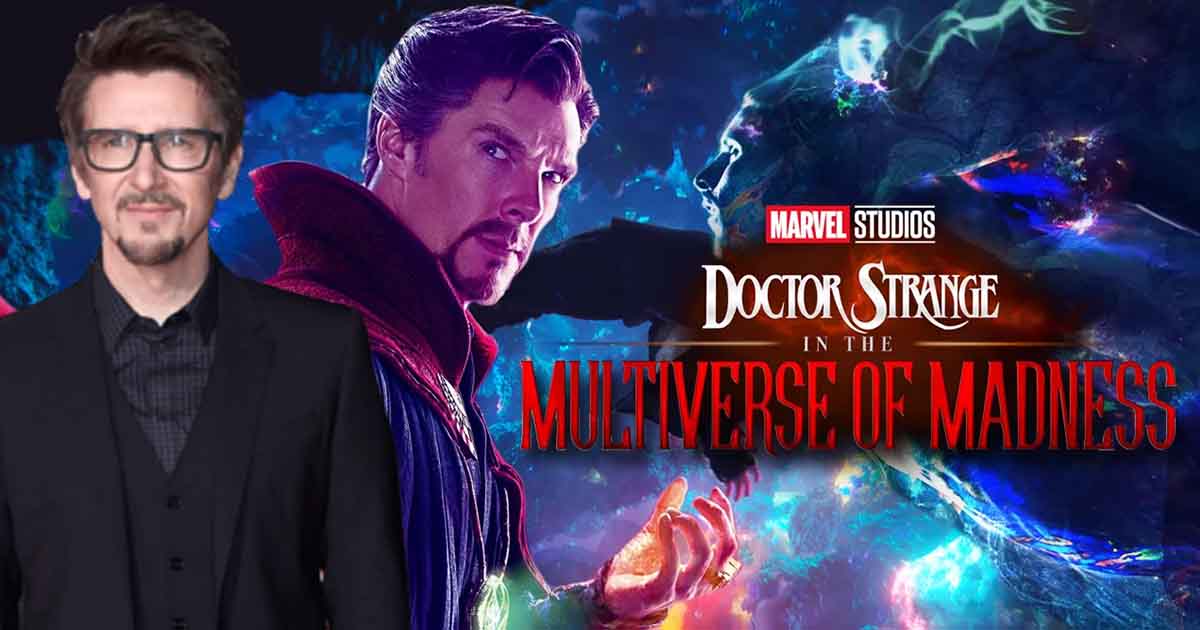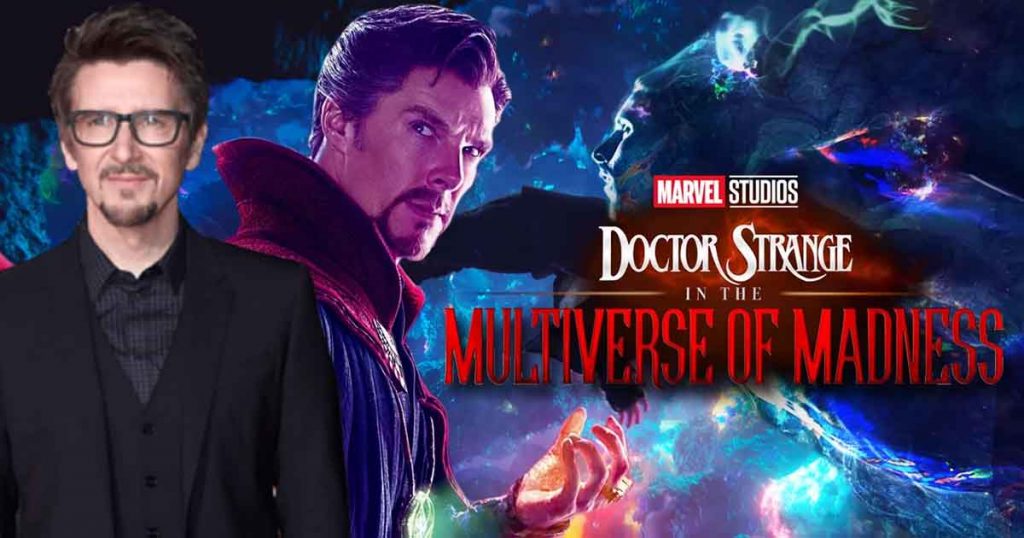 If Marvel doesn't act on it as soon as possible, even Doctor Strange 2 could get delayed. But these delays shouldn't happen. Marvel was set to begin a new regime from 2021 as they'd be releasing 4 films and 3-4 TV shows every year on out. But if Doctor Strange 2 & Hawkeye get delayed then the whole schedule will get spoiled. Marvel will have to move other projects as well. That will ultimately mean less content. 2021 already has less number of TV shows left because WandaVision has been pulled early for a 2020 release. So if Hawkeye gets delayed and even Doctor Strange 2 gets delayed, then the year will be left with just Shang-Chi, Spider-Man 3, Loki, Thor: Love And Thunder & What if…?. Among these, What if…? is an animated show and Spider-Man 3 is a Sony movie. So, we'd be looking at major blow back just like Guardians of the Galaxy Vol. 3 has faced.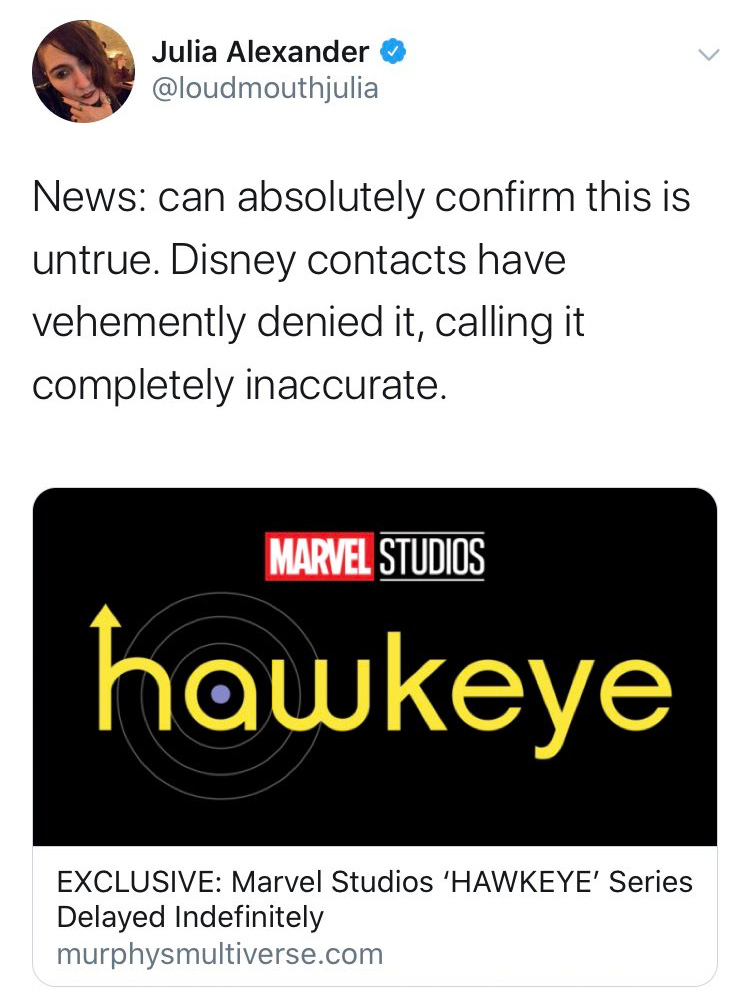 MCU Cosmic has also given an update stating that the report about Hawkeye's delay could be completely bogus. Julia Alexander of The Verge tweeted that her inside contacts of Disney are denying the report. Therefore, the July production date could still be on. And for us MCU fans, it should be on! If the delay does happen then Marvel could pull the Ms. Marvel series for an early release in 2021 just like WandaVision. But we've already set our minds to the Hawkeye series. We're quite excited about it. So, let's hope that the report contradicting the previous cancellation report is true.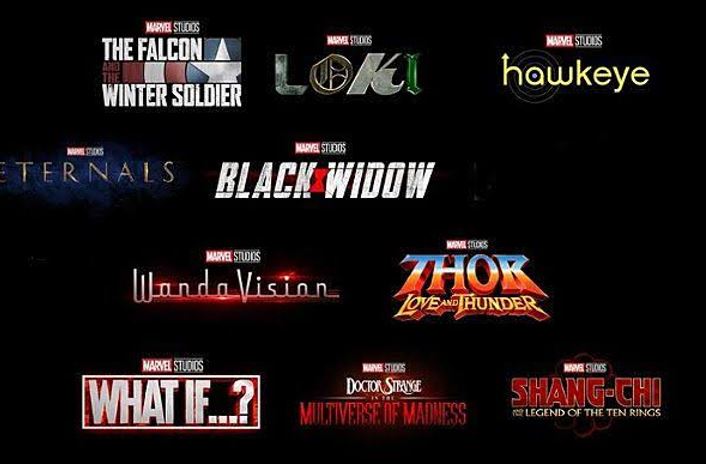 Marvel's future is huge and there's a lot that could happen. Black Widow is going to kick off the future slate on May 1. Here's how the rest of the Phase 4 slate looks like – The Falcon and The Winter Soldier in Fall 2020, The Eternals on November 6, 2020, WandaVision in 2020, Shang-Chi and the Legend of the Ten Rings on February 12, 2021, Doctor Strange in the Multiverse of Madness on May 7, 2021, Loki in Spring 2021, Spider-Man 3 on July 16, 2021, What If? In Summer 2021, and Thor: Love and Thunder on November 5, 2021. Following these are Ms. Marvel, Moon Knight and She-Hulk. The Hawkeye series may or may not be delayed indefinitely. Black Panther 2 has been scheduled for May 6, 2022.