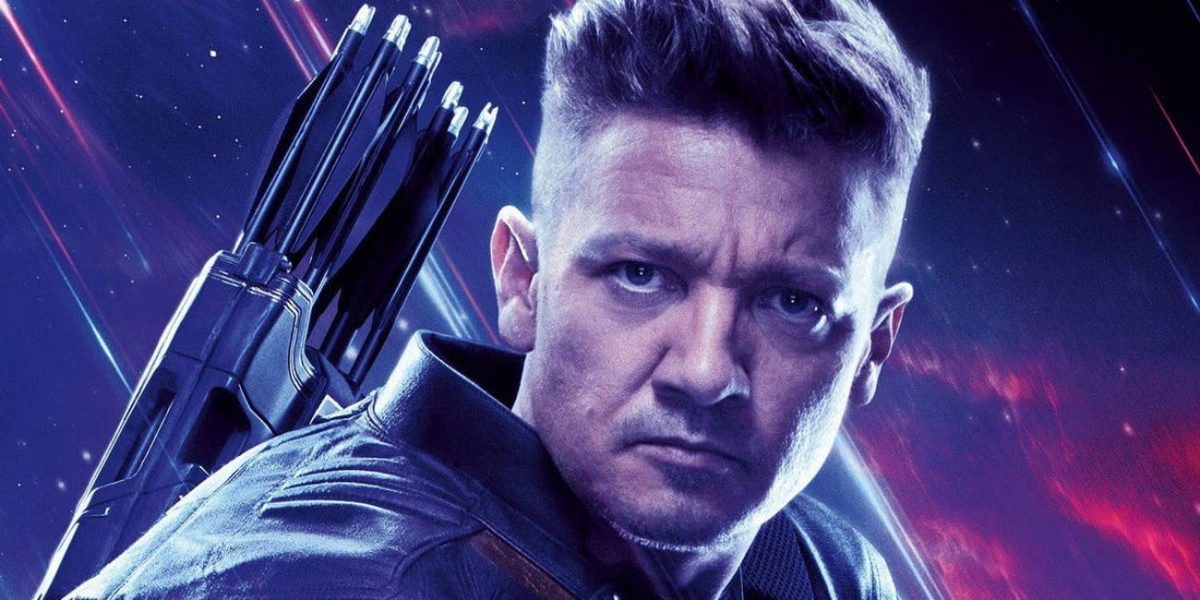 It's tough news if you are Marvel fan, and in particular, were waiting for the Hawkeye series on Disney+. There were a lot of expectations from the Hawkeye series on Disney+. But, if the latest reports are to be believed, then Marvel Studios has delayed the Hawkeye series indefinitely. It is just close to being called canceled.

According to an ace Marvel scooper, the report doesn't specify the root cause of this indefinite delay. Earlier, it had been reported that Marvel was in talks with Bumblebee star Hailee Steinfield to play Kate Bishop in the series. But, the major reason for the delay could be the relationship between Jeremy Renner and his estranged ex-wife Sonni Pacheo. Last year's documents alleged that Renner abused Pacheo, but Jeremy's lawyers have denied any such allegations.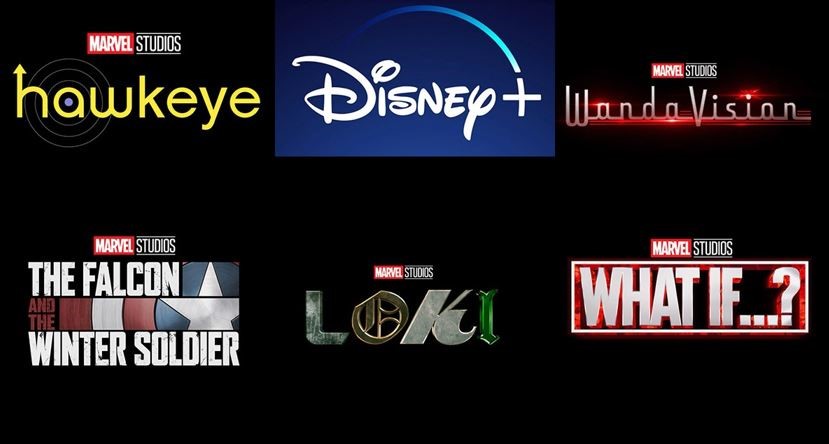 Hawkeye was one of the main original series announced by Kevin Feige for Disney+. Jeremy Renner was on board and was there to promote the show and we saw numerous concept arts coming up for the series.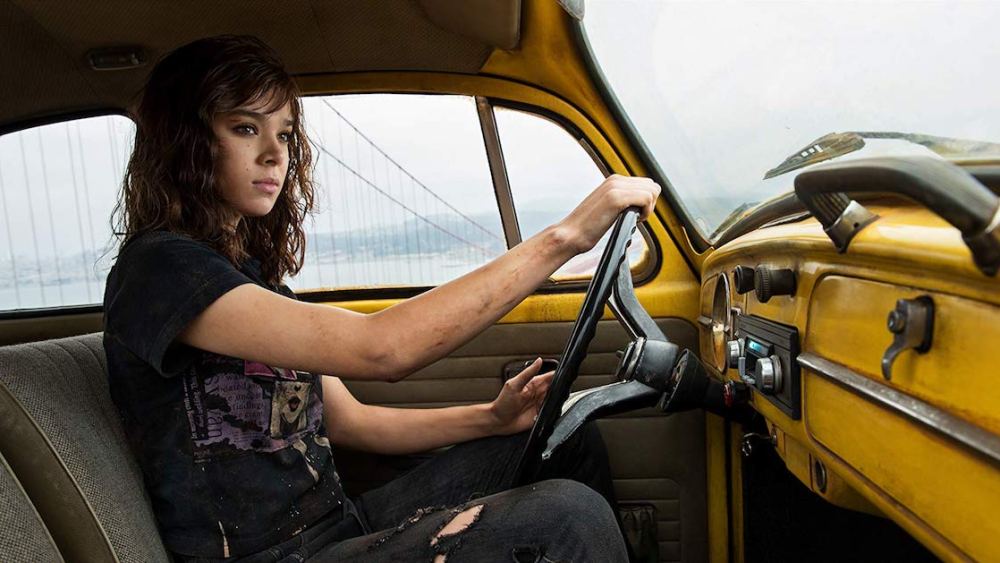 Hailee Steinfield also broke the silence and said, it wasn't something that's necessarily happening. Hawkeye was supposed to come in the summer of 2021. But, now we might not see the archer anymore. The reason is casting problems or Renner's personal life, it is still there to find out!
Check out the best responses to the news down below: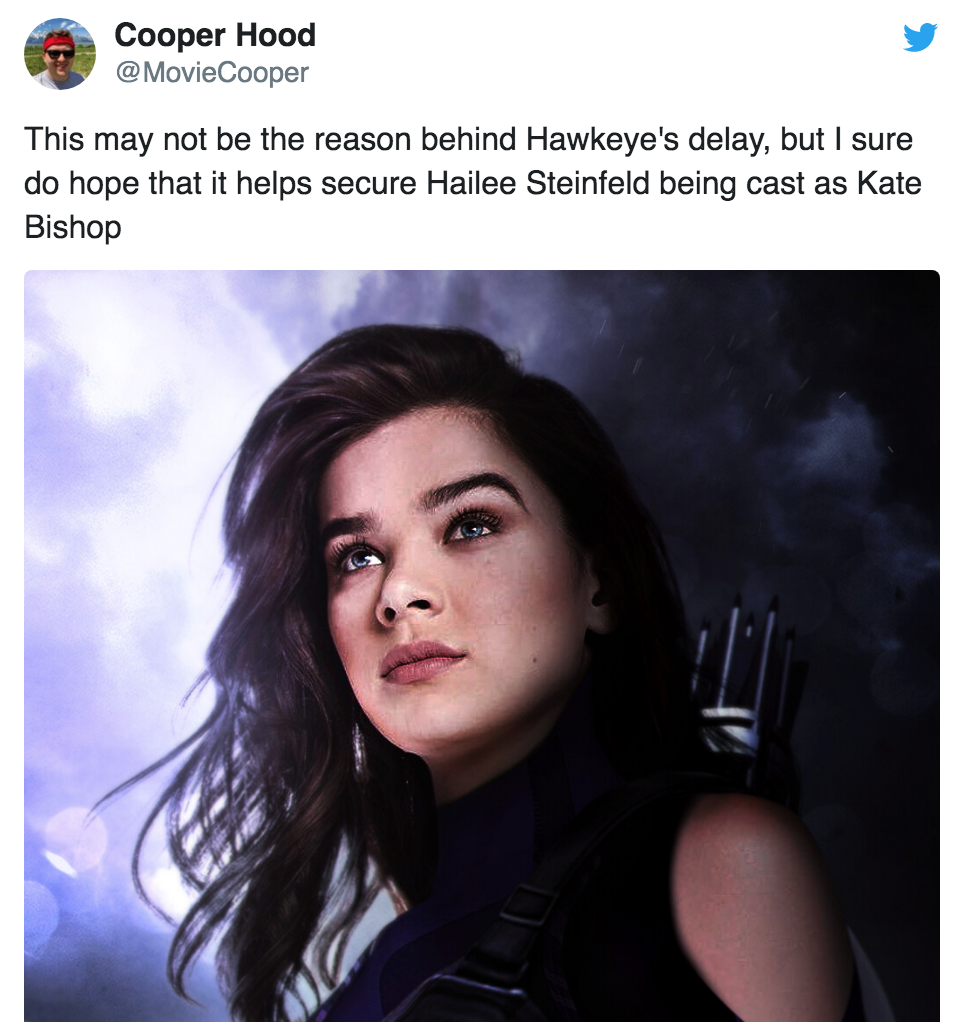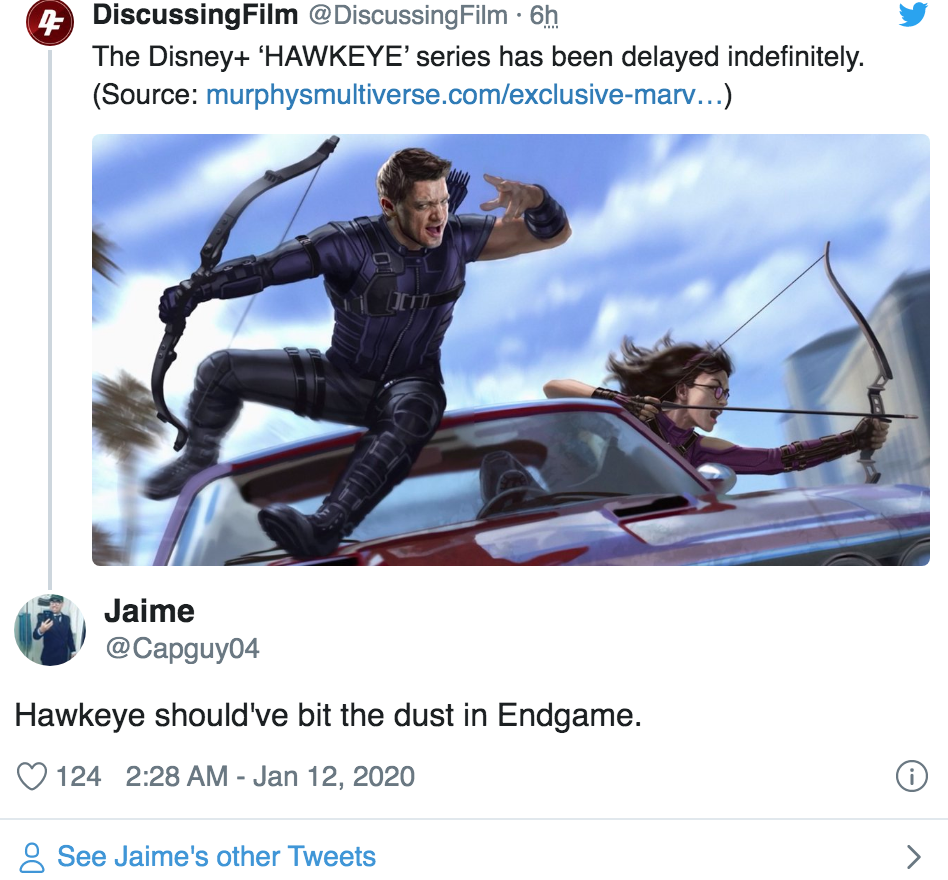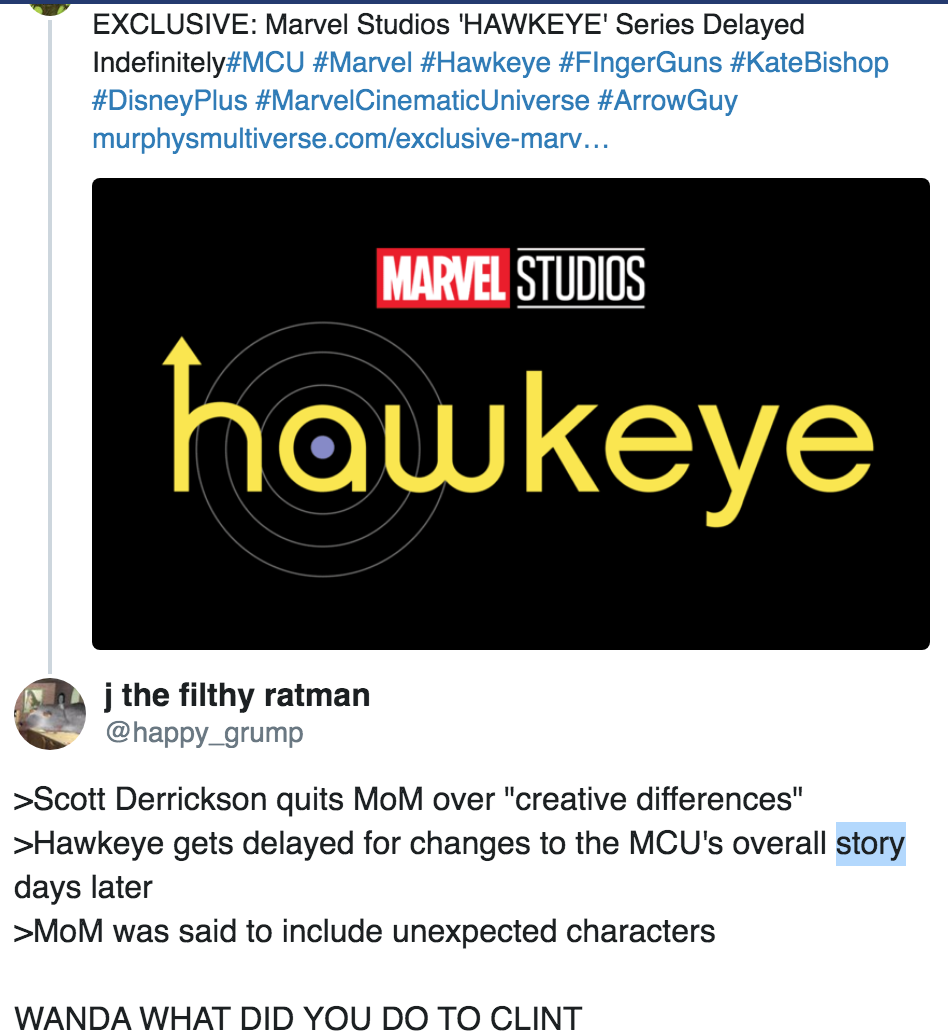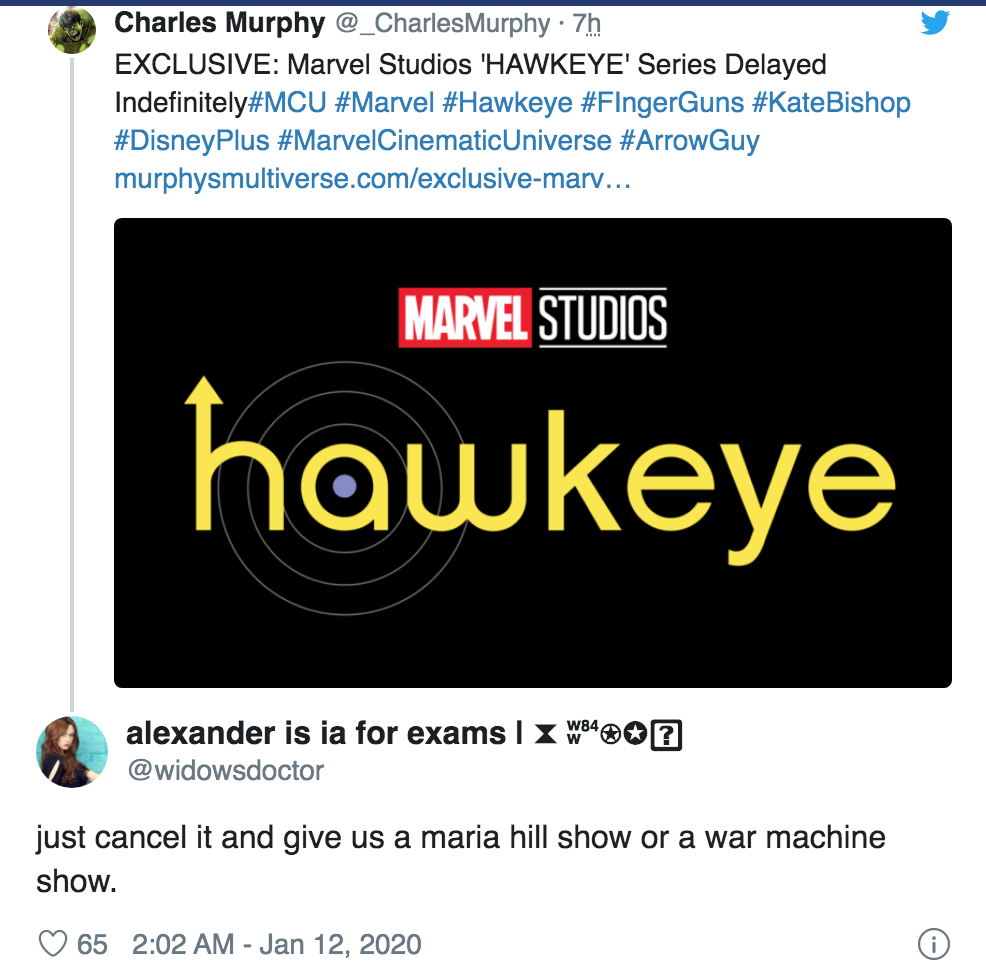 This has been a bad week for Marvel fans as earlier the director of Doctor Strange 2: Scott Derrickson has also exited the film over creative differences and it has resulted in a further delay of the movie.
Other upcoming Marvel Studios films and TV series are Black Widow on May 1, The Eternals on November 6th, Shang-Chi and the Legend of the Ten Rings in February 2021, WandaVision in spring 2021, Loki in spring 2021, Doctor Strange in the Multiverse of Madness oinMay 7 2021, What If? In summer 2021, and Thor: Love and Thunder on November 5, 2021, 2021, and Black Panther 2 on May 6, 2022. Marvel Studios Disney+ series without release dates include Ms. Marvel, Moon Knight, and She-Hulk.