Movies
The Deleted Cameo of Captain Marvel from Age of Ultron Fully Revealed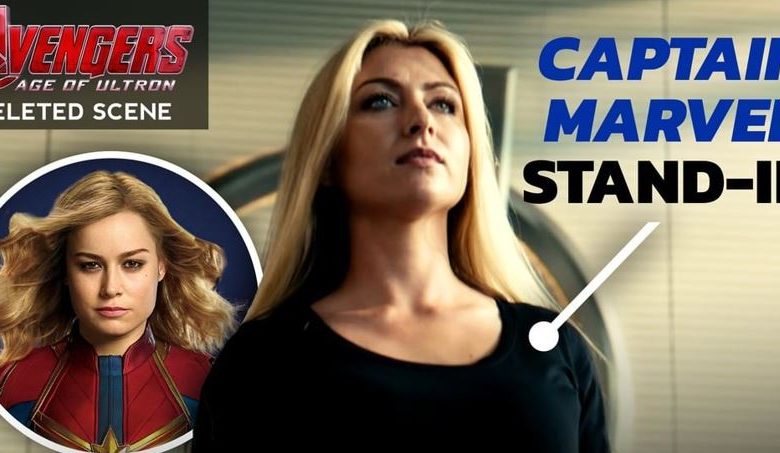 Captain Marvel Deleted Cameo:
Age of Ultron is one of the most underappreciated movies of the MCU. For starters, it had better action than the first Avengers film. Sure Ultron's existence was short-lived, but this movie basically set up the entire future of Phase 3. It revealed Wakanda as a source of Vibranium. The visions that the heroes had were basically set ups for their future. Thor had to cause Ragnarok. Tony had to save the Avengers. Steve would get his life with Peggy back & Natasha's past would catch on to her. Because of Age of Ultron, we could even relate to Hawkeye's family in Endgame. And, very few people know that it almost brought in Captain Marvel as well!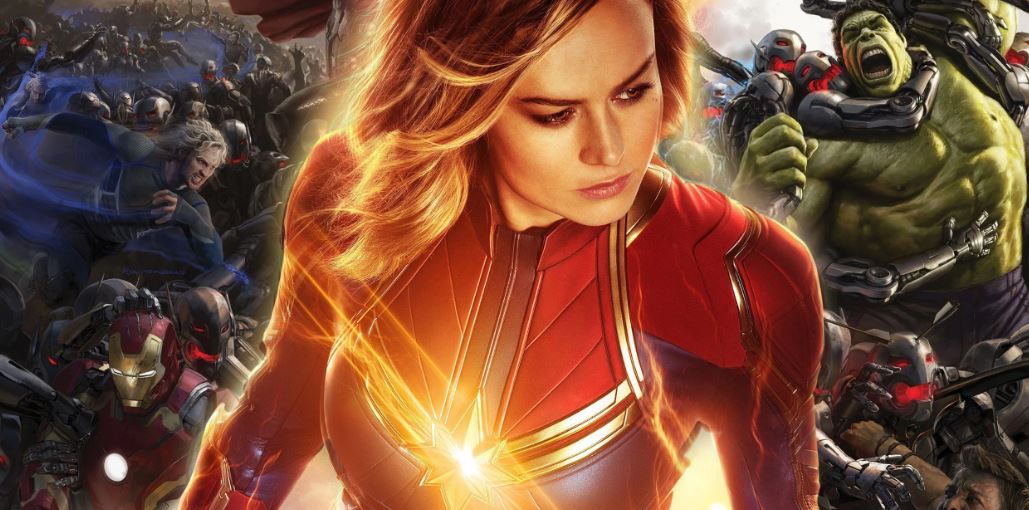 Avengers: Age of Ultron turned out to be the lowest grossing Avengers movie in the MCU. People didn't like it as much as the first, so they didn't go for repeated viewings. But if you look at it from a story point of view, the entire Phase 3 wouldn't be possible without the way Age of Ultron's story went. It fits so beautifully in the overall story of the MCU. So many stories branched out of just one film but there was one branch that was plucked, and that is none other than Captain Marvel. During the final "Avengers Assemble" moment in Age of Ultron, we saw a new team brought into place. And Captain Marvel was also supposed to be amongst them. Take a look at the original photo that was revealed: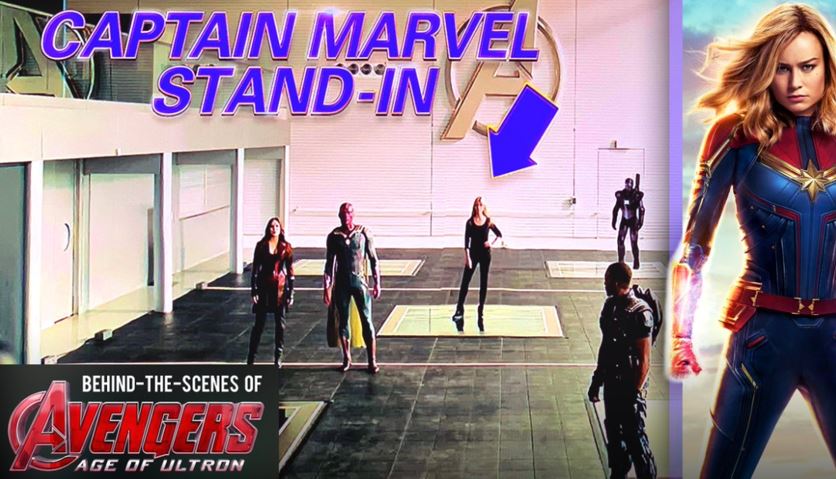 Joss Whedon placed a stand-in for Captain Marvel. Back then, Brie Larson wasn't as Captain Marvel yet cast. Marvel obviously dropped the idea of introducing Captain Marvel that early, and decided to take the high road and wait for the right time to bring Captain Marvel. But before we discuss why Captain Marvel wasn't introduced, here's a clear look at the stand-in actress who was placed as Captain Marvel: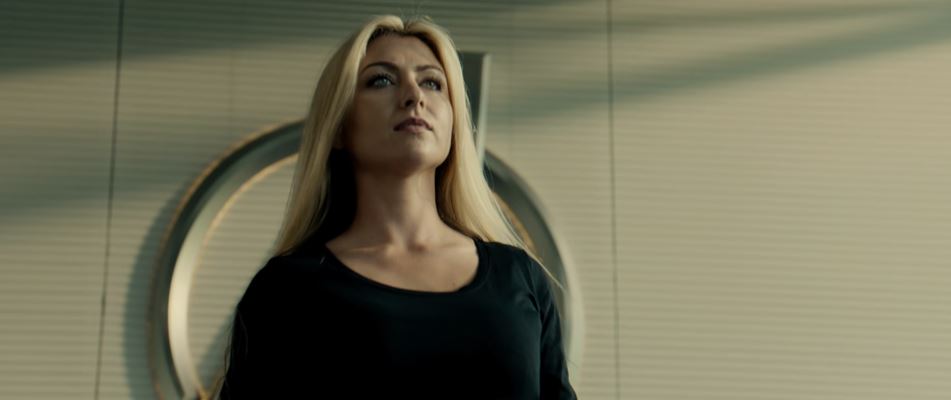 Here's what Kevin Feige said to explain why Captain Marvel wasn't introduced in Avengers: Age of Ultron:
"[Captain Marvel] was in a draft. But to me, it would have done that character a disservice, to meet her fully formed, in a costume and part of the Avengers already when 99% of the audience would go, 'Who is that?' It's just not the way we've done it before. The way we reveal the Scarlet Witch at the end of the movie? Those were Captain Marvel plate shots. Joss said, 'We'll cast her later!' And I said, 'Yeah Joss, we'll cast her later.' [Whispers to an invisible associate who isn't Joss] 'We're not putting her in there!'"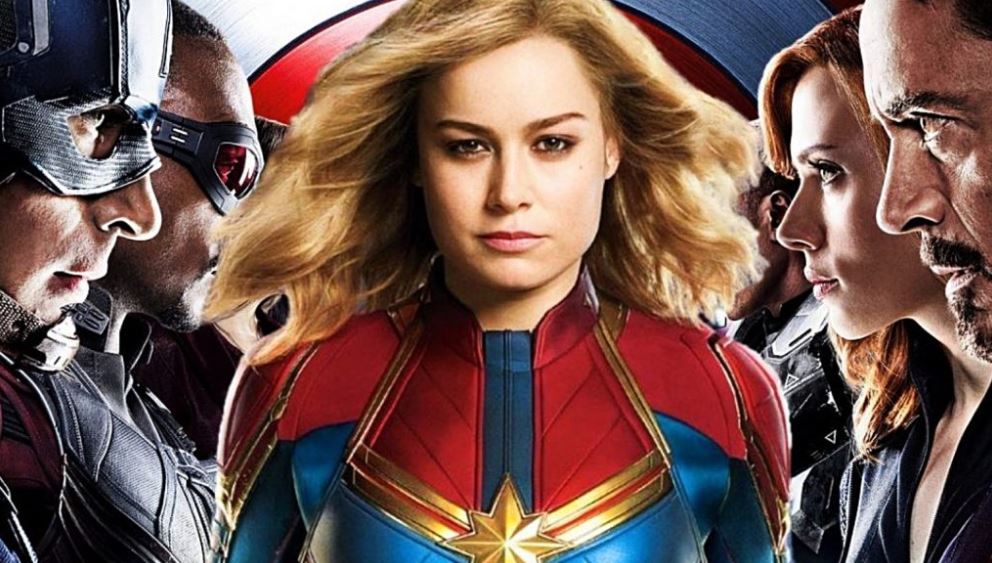 It was a great choice not to introduce an OP character like Captain Marvel in the team just like that. The MCU would've become vastly different. Projects like the Civil War would have drastically changed. Maybe the story of the solo Captain Marvel movie would've also changed as Marvel had to rush a solo movie in 2017 or so. And, Captain Marvel would've also been in Infinity War, so it would've been very tough for Thanos to beat the Avengers if Captain Marvel was with them right from the start.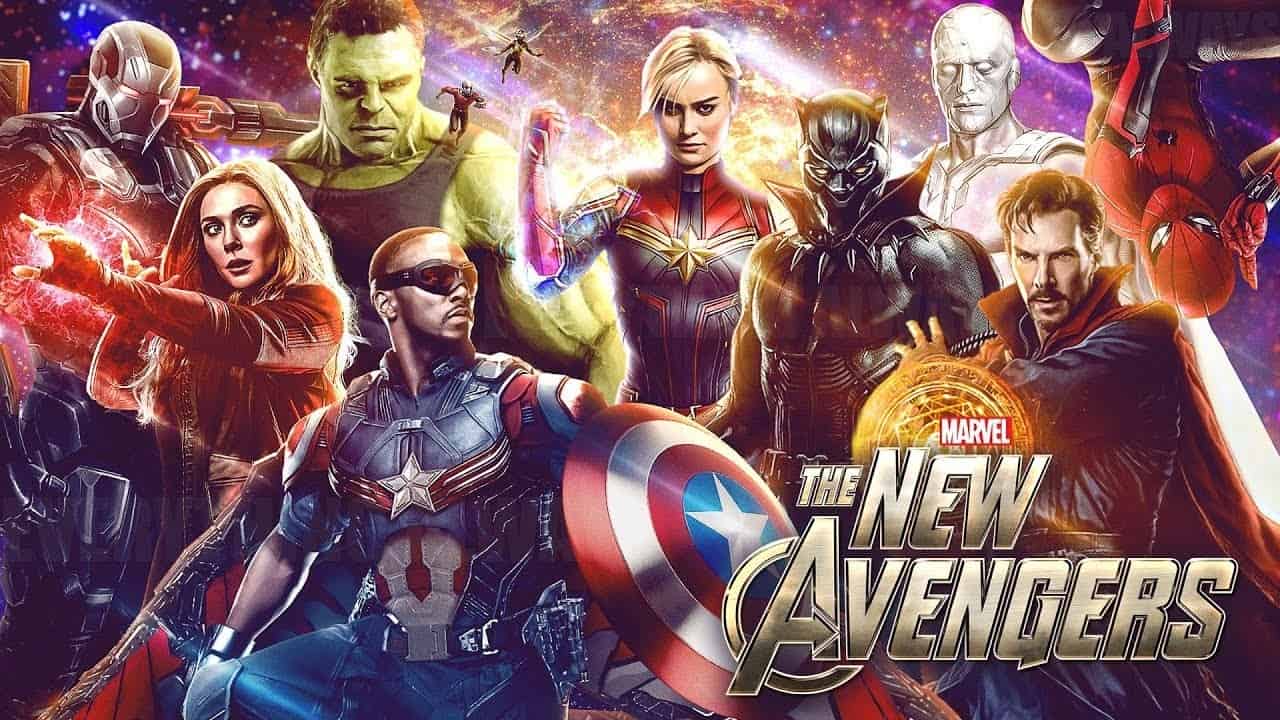 Anyway, Captain Marvel is there now. She is the future of the MCU. In fact, she could be leading not one or 2 but 3 superhero teams in the near future. Kevin Feige has already confirmed that she'd be the leader of the New Avengers team. There are the makings of Marvel's 'The Ultimates', so Captain Marvel could lead that as well. And if an A-Force film ever happened in the MCU, Captain Marvel again would be the one leading that team as well.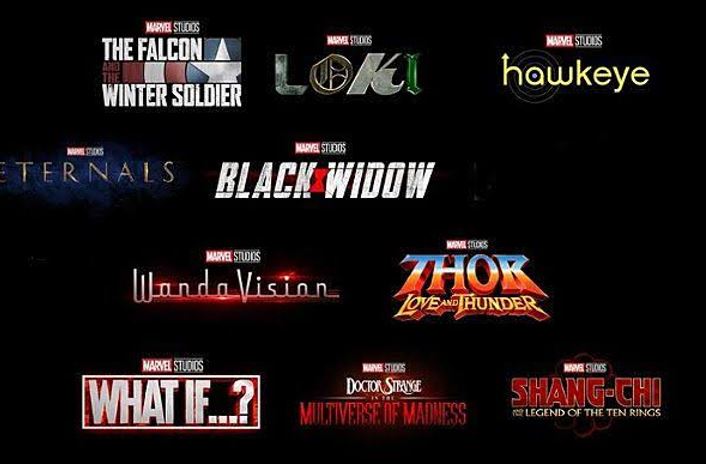 Marvel's future is huge and there's a lot that could happen. Black Widow is going to kick off the future slate on May 1. Here's how the rest of the Phase 4 slate looks like – The Falcon and The Winter Soldier in Fall 2020, The Eternals on November 6, 2020, WandaVision in 2020, Shang-Chi and the Legend of the Ten Rings on February 12, 2021, Doctor Strange in the Multiverse of Madness on May 7, 2021, Loki in Spring 2021, Spider-Man 3 on July 16, 2021, What If? In Summer 2021, Hawkeye in Fall 2021, and Thor: Love and Thunder on November 5, 2021. Following these are Ms. Marvel, Moon Knight and She-Hulk. Black Panther 2 has been scheduled for May 6, 2022.