Celebs
Marvel's Eternals Star Kumail Nanjiani Reveals Pornhub is Using His Image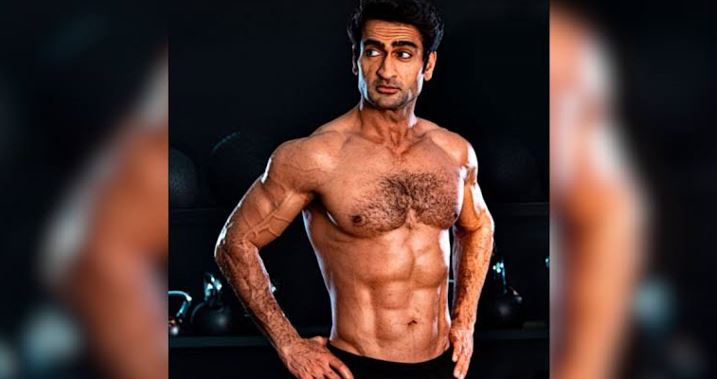 Pornhub is Using Kumail Nanjiani's Image:
It has been a weird couple of days for the Superhero genre. First of all, Pornhub revealed that their top 5 search results and all of those were Superheroes. Today, Pornhub has done it again. Just when Kumail Nanjiani shared with the world that how hard he had to work for his body, Pornhub sort of ruined the moment. Here's what he posted on Instagram.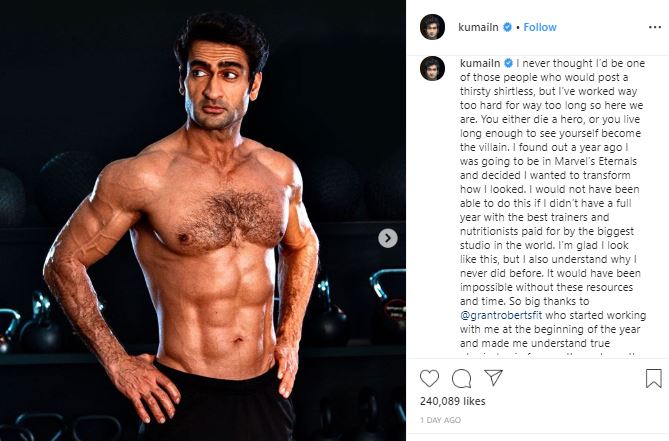 Now, that Nanjiani and his fandom was gushing over his hard work, Pornhub appreciated him in their own way. Apparently they're using his picture on the Muscular Men category. And this comes from no one but Kumail himself. You can check out his post right here.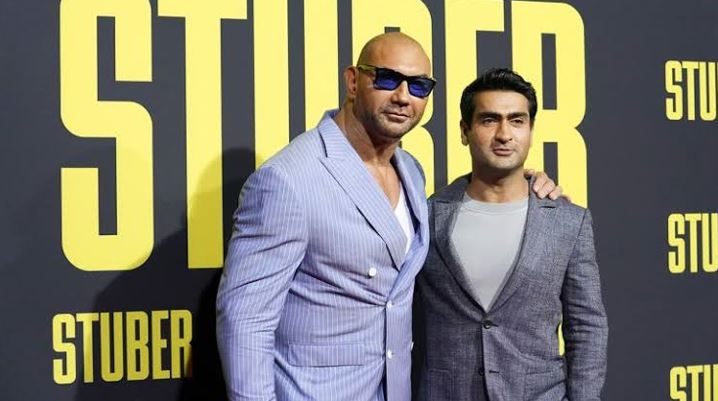 He is known for his standup comedy and his amazing work in films like The Big Sick & Stuber. He has voiced a character in Men in Black: International and we will also get to hear him in Robert Downey Jr.'s Dolittle. But now, he is also being displayed as a sex symbol by Pornhub. Weird huh! Anyway, we should be excited for him as we'd see him in live-action in Marvel's Eternals. He's playing the character Kingo.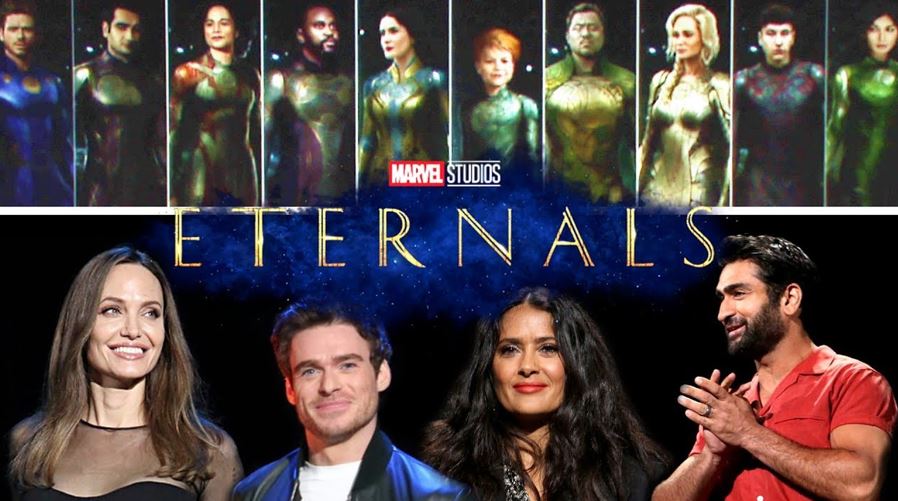 He showed up in Marvel's footage of the Eternals that was displayed at Brazil CCXP. Here's the description:
"Druig (Barry Keoghan) the leader of Deviants opens doors to what looks like a training camp. He finds part of The Eternals reunited with Ikaris (Richard Madden) at the front. He stares at them and says "Welcome. Feel at home." The preview then alternates several images of the Eternals scattered around different parts of the world, all with a sacred or magnanimous appearance. They all appear together in uniform, apparently led by Ajak (Salma Hayek). In alternating scenes and glimpses, they gather around a bonfire, and Thena (Angelina Jolie) appears lit by the fire. Ajak and Kingo (Kumail Nanjiani) appear to be riding horses.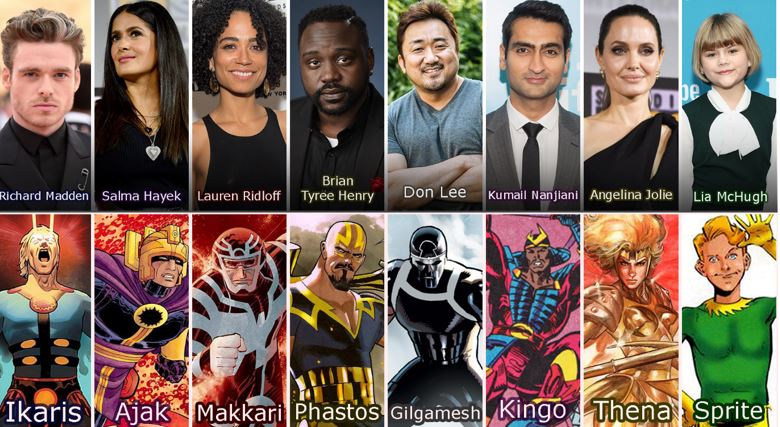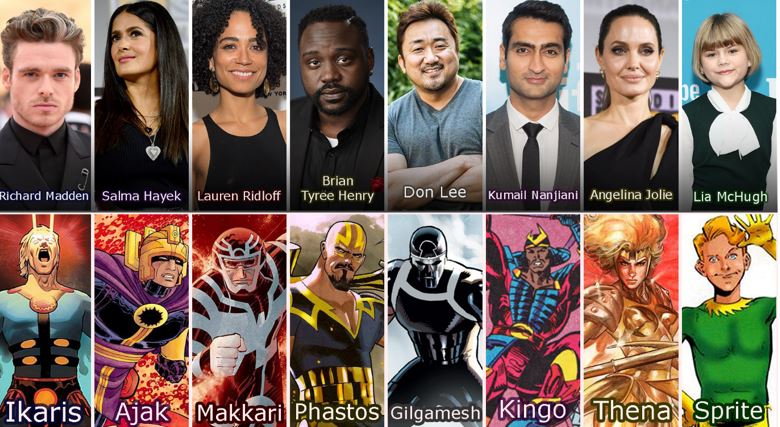 The scenes seem to show us many different cultures around the globe, but there is one character who appears several times alone and is definitely a mysterious highlight of the footage: Sersi (Gemma Chan). When they all come together on the beach, Sersi clasps Sprite (Lia McHugh) in what appears to be a solemn act. The preview ends with Ajak saying "these people have changed us. We need to protect them."
Eternals arrives on November 6, 2020.