Movies
New Black Widow Footage Confirms that Red Guardian & Captain America Have Met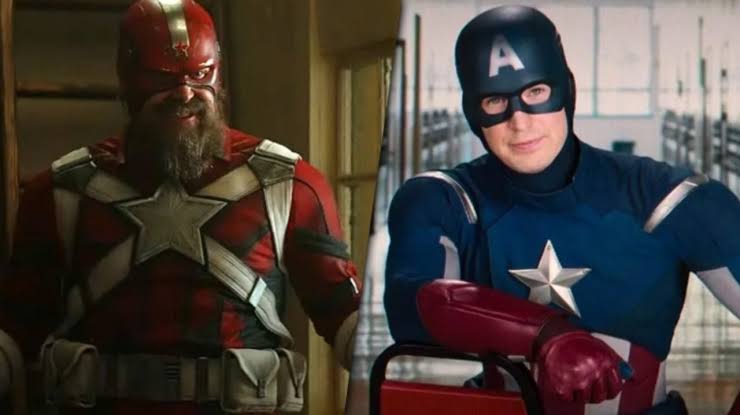 The Black Widow trailer proved that Marvel can never fail. They know how to generate an insane amount of hype for projects that involve even the smaller characters like Ant-Man and the Wasp. We had been asking for a Black Widow movie for a decade. Now Marvel is bringing it in, and they are setting up a story that does justice to the past, present and the future of the MCU. The Black Widow trailer was loved by everyone. But many lucky fans in Sao Paulo Brazil bared witness to extended exclusive new Black Widow footage that the world hasn't seen.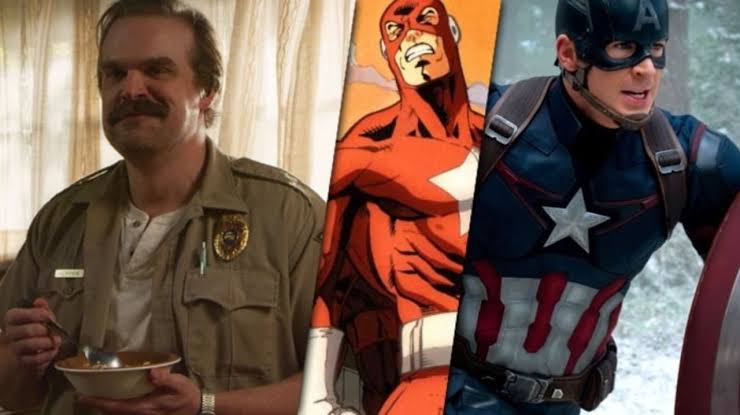 Reddit user StealthHannibal revealed all the details about the footage shown at Sao Paulo Brazil Comic Con Experience. Here's what he wrote:
"CAPTAIN AMERICA and RED GUARDIAN have met already:

There's a crashed helicopter scene with Black Widow, Red Guardian and Yelena, where the Red Guardian asks about "him" (Captain America), and if he told war stories about them. He also mentioned that he is his "geopolitical adversary".
THE RED GUARDIAN SUIT

A cut before the trailer table scene shows Melina Vostokoff saying that his suit "has an incredible smell" and that she never washed it, apparently showing that she was the one who kept it.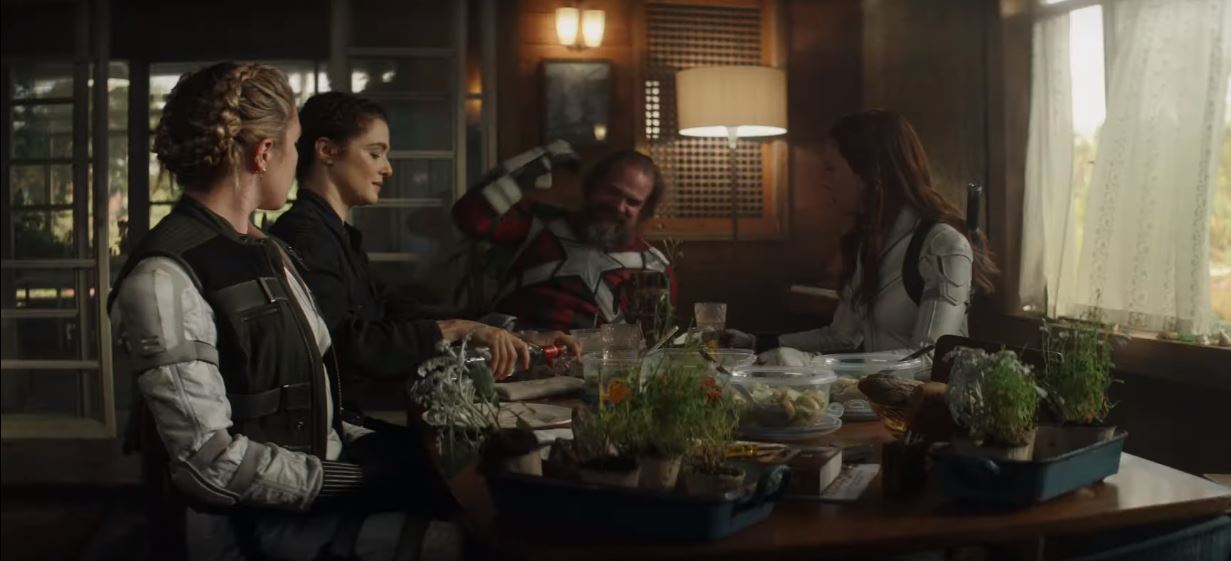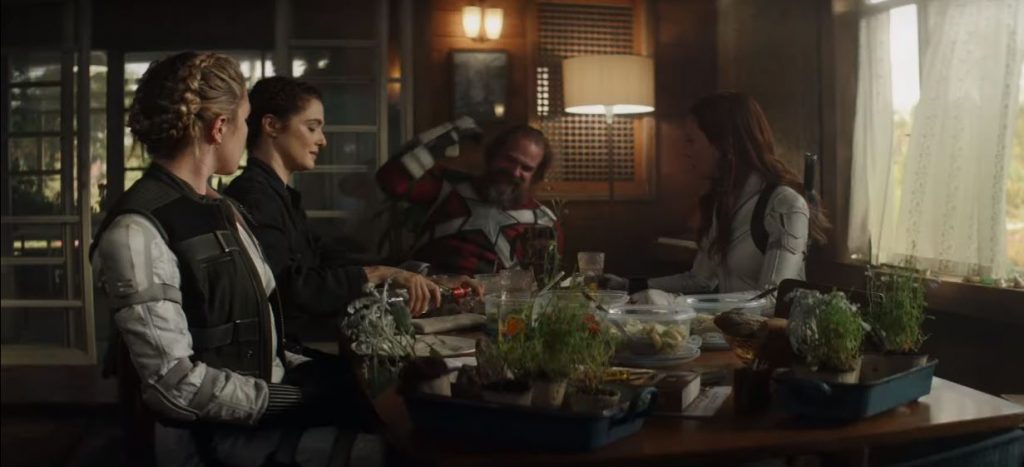 THE SPY FAMILY

Red Guardian and Melina Vostokoff were (fake) married, possibly for a mission. They both play mother/father figure-like characters. Melina says that they can't really use the "family" word, because they're a fake family. Melina also mentioned that Yelena had become a beautiful woman, despite the big nose she had as a child.
20 YEARS

Natasha asks Red Guardian that his first question after 20 years not seeing each other is about himself and Captain America. In another cut, he mentions that he recently left prison and is full of energy.
TASKMASTER

Quick shots showing a black set with Natasha fighting with Taskmaster (probably with the comic accurate mask and now the hood).
Feige also said that Black Widow will reveal us a secret for the future of the MCU, and that is confirmed that what happened in Budapest will be explained."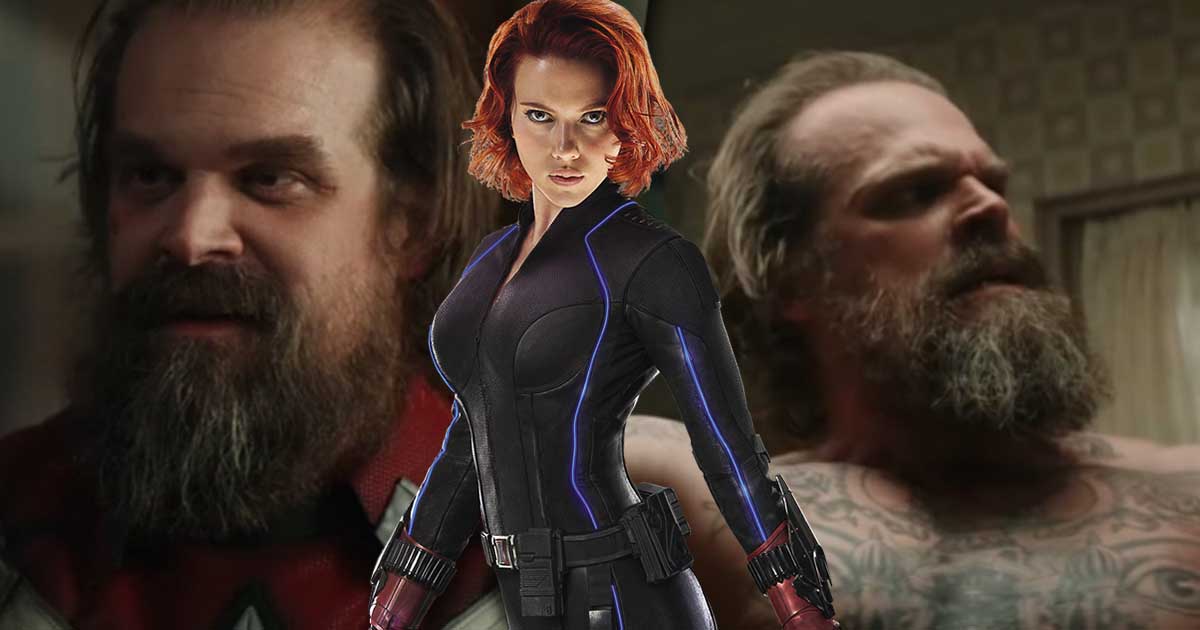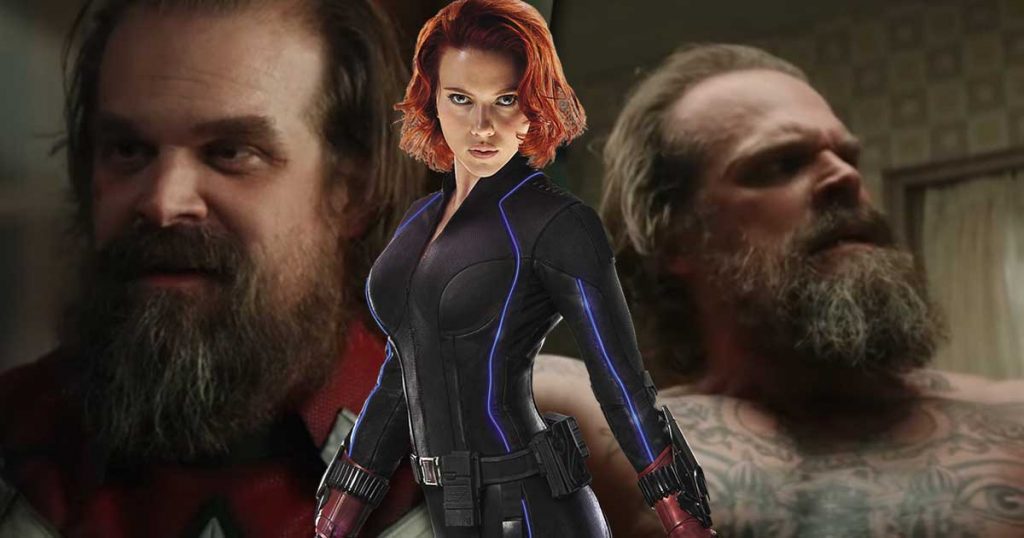 Well, this is a lot to take in after the first Black Widow trailer that we saw a few days ago. We get the confirmation that Red Guardian and Captain America have actually met. Cap never spoke about Red Guardian on screen and neither did The First Avenger include a crossover with the Russians. But apparently, Cap and Alexei share a sort of history.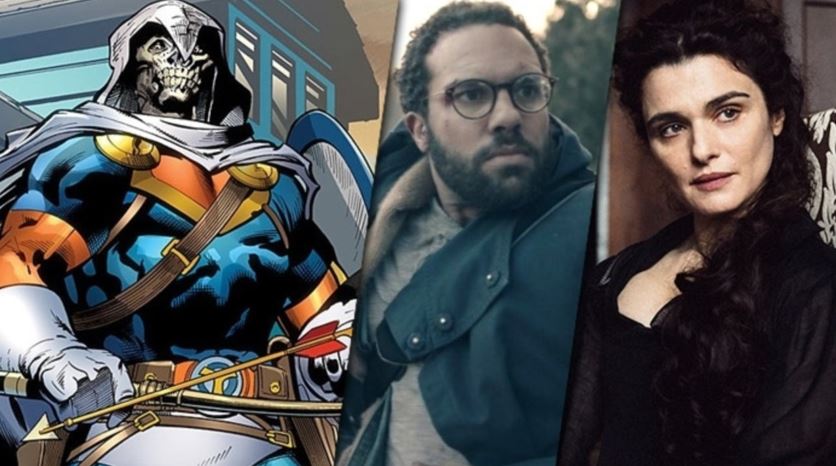 Another new aspect of this trailer was to see Black Widow and Taskmaster hashing out their beef. This new footage had a lot of humor as it seems. The one thing it didn't do was give us more details about the mysterious Melina, who will most likely become the Iron Maiden in the film and side with Taskmaster. But it's still great to know that Red Guardian will be an important figure of the film and will have a huge role to play in the grand scheme of things. Why do we say that? Because he could also introduce us to the Winter Guard, i.e. Russia's answer to The Avengers.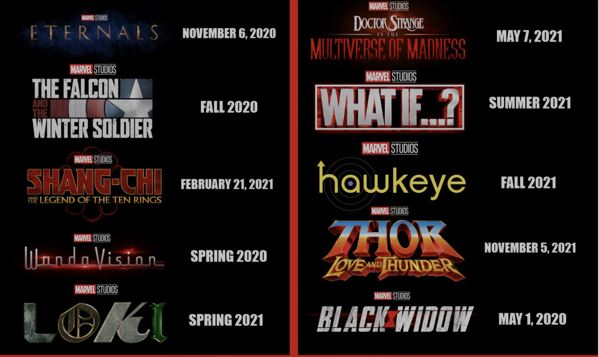 Marvel's future is huge and there's a lot that could happen. Black Widow is going to kick off the future slate on May 1. Here's how the rest of the Phase 4 slate looks like – The Falcon and The Winter Soldier in Fall 2020, The Eternals on November 6, 2020, Shang-Chi and the Legend of the Ten Rings on February 12, 2021, WandaVision in Spring 2021, Loki in Spring 2021, Doctor Strange in the Multiverse of Madness on May 7, 2021, Spider-Man 3 on July 16, 2021, What If? In Summer 2021, Hawkeye in Fall 2021, and Thor: Love and Thunder on November 5, 2021. Following these are Ms. Marvel, Moon Knight and She-Hulk. Black Panther 2 has been scheduled for May 6, 2022.