Movies
Spider-Man: Far From Home Has a Clever Easter Egg Teasing What's Next in Phase 4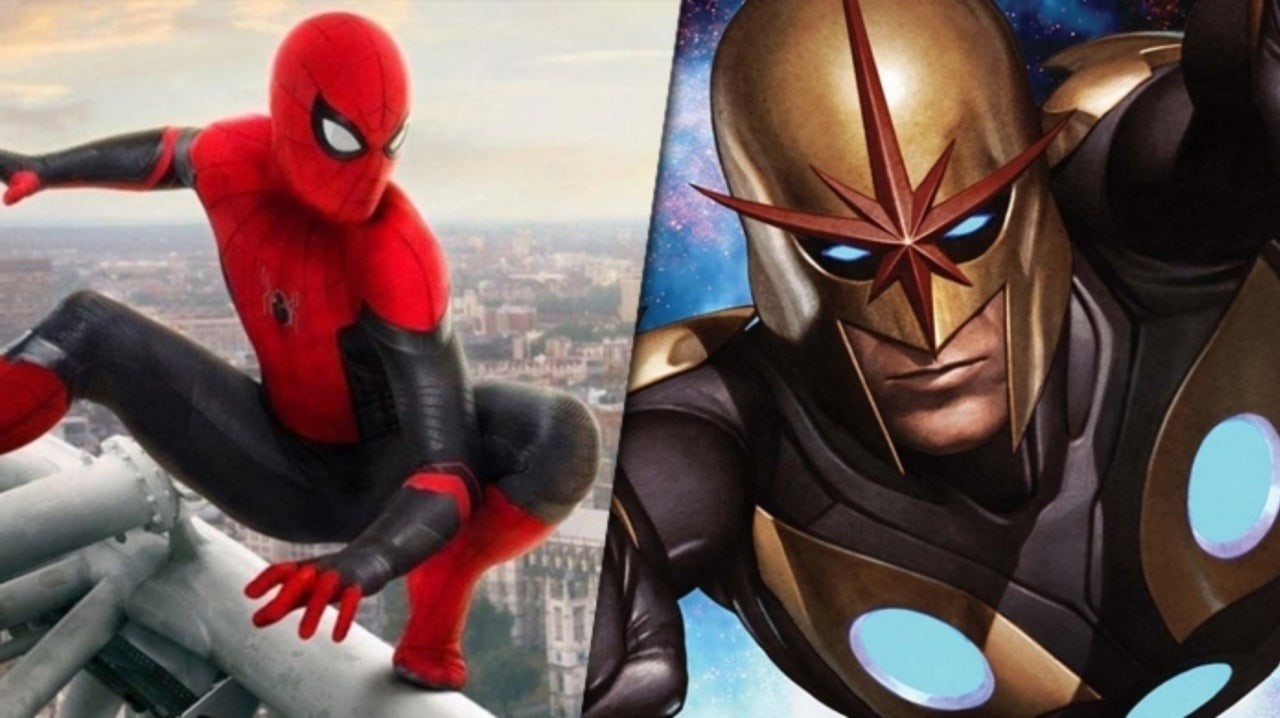 Spider-Man: Far From Home has tonnes of Easter Eggs which connect the film to so many others. Apart from the straight forward name drops and the post-credits scenes, there are so many other connections that tease what's coming next. There was a Nova Easter Egg, which does hint at the fact that Nova is a sure shot property coming to the MCU in Phase 4. Talking about Phase 4, there's a clever Easter Egg that teases the upcoming properties of Phase 4 as well.
Minor Spoilers for Spider-Man: Far From Home follow.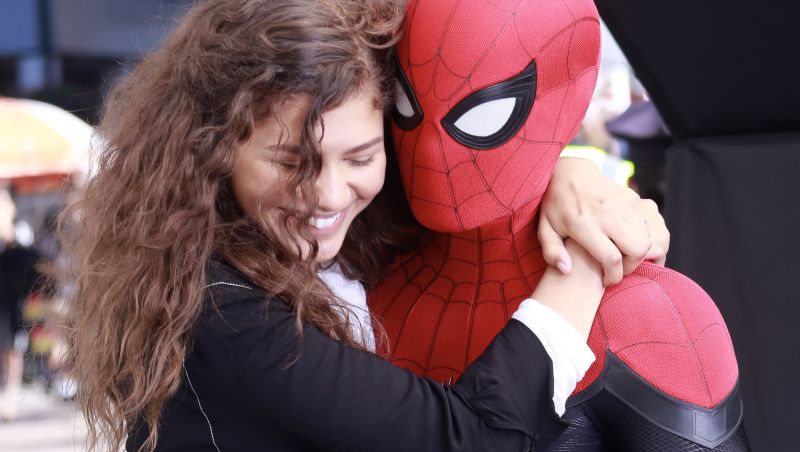 Right before the movie ends, we see Peter Parker take MJ on a date. It's more of an amplified roller coaster ride for MJ as she clearly regrets slinging through New York. But there's this Easter Egg right before Peter takes MJ slinging. As Spidey enters the scene when MJ is walking on the Sidewalk, they talk a little bit in front of a building which is still under construction. Now there's this sign on the construction site which reads
"We Can't Wait to Show You What Comes Next" along with the numbers "1-2-3-?"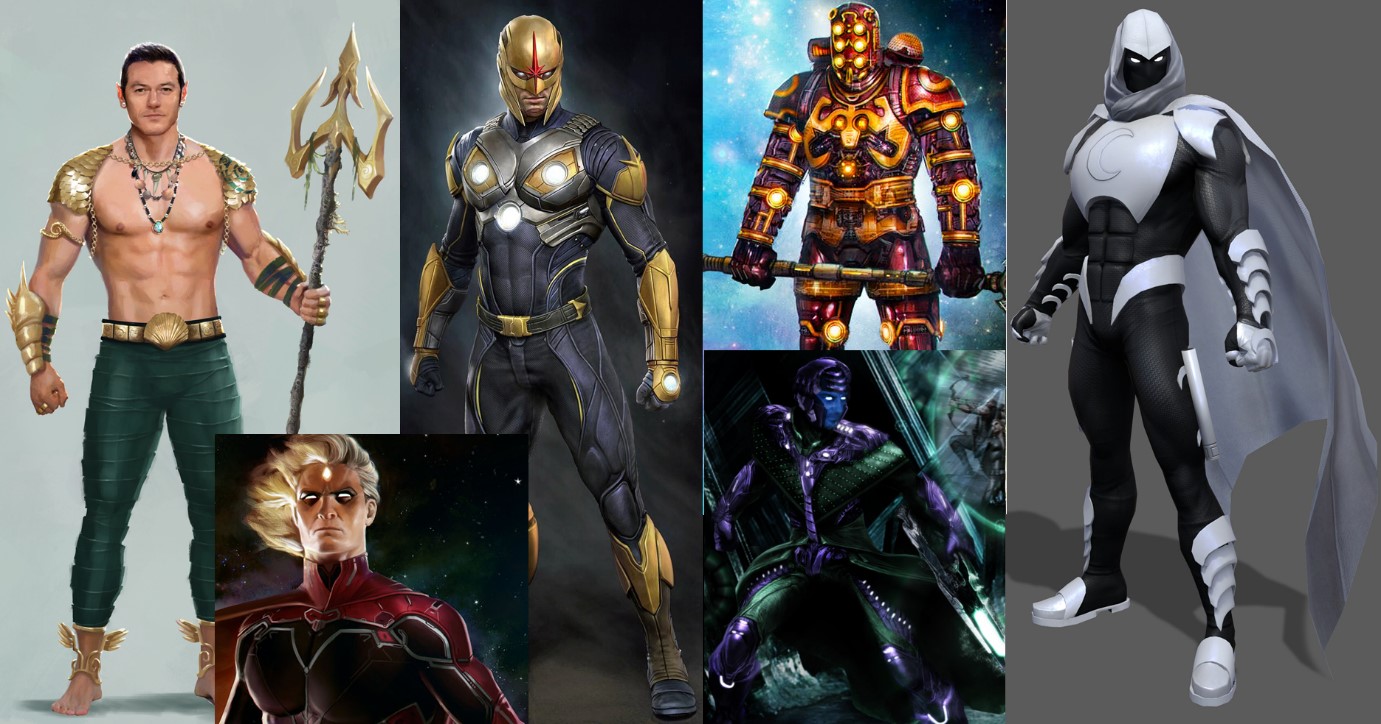 This scene is a clear reference to Marvel pointing out what comes next in Phase 4! It means that Phases 1, 2 & 3 are done and details about the next Phase will be revealed pretty soon. Marvel is hosting a panel in Hall H at San Diego Comic Con, so that's probably where they will announce the next slate of films for the next 3-4 years. It's really great how Marvel has teased this upcoming announcement through Spider-Man: Far From Home.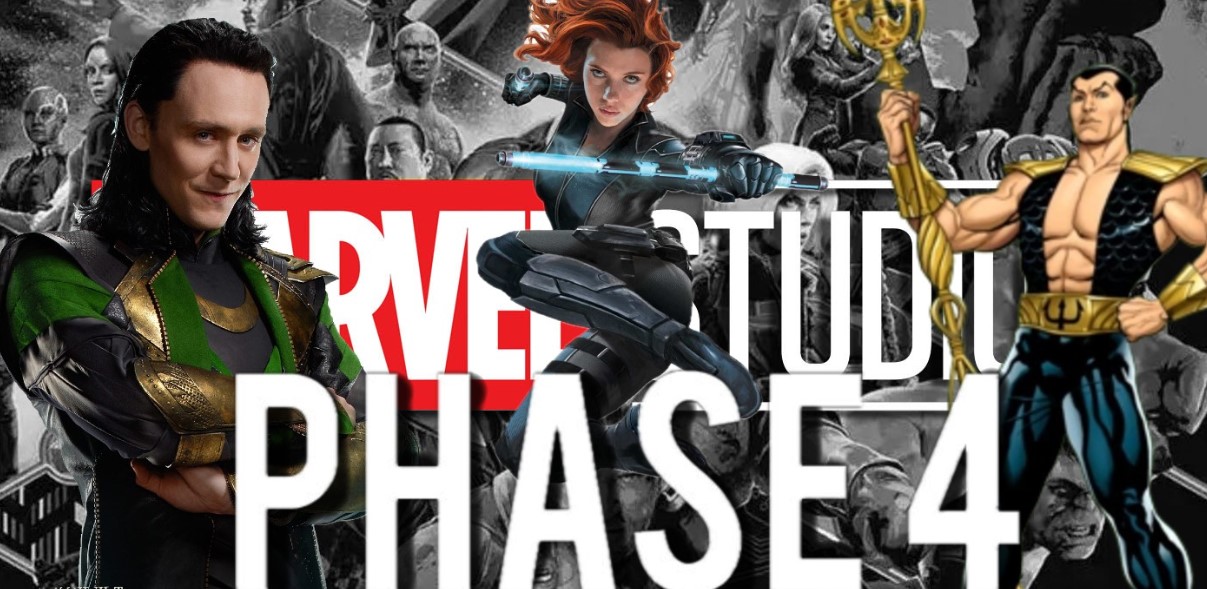 We do believe that this was a Phase 4 Easter Egg because Kevin Feige explicitly said that everything about Phase 4 will be revealed once Spider-Man: Far From Home hits the theatres. That obviously means that it'll either be at San Diego Comic-Con or D23 Expo which is supposed to be held next month.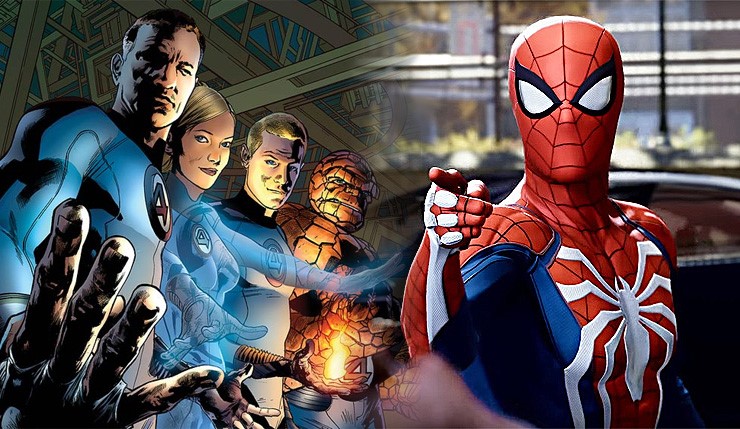 But if it isn't a Phase 4 Easter Egg, then it could actually be a tease for Marvel's another property. People have been wondering about when Marvel will launch properties like the X-Men or Fantastic Four. Well, this little Easter Egg could actually lead us to the Fantastic Four. 1-2-3-?! What comes next? Obviously 4. So, instead of Phase 4, Marvel could specifically be teasing the Fantastic Four here. So are the Fantastic Four coming in sooner than we expected? Yes, they probably are.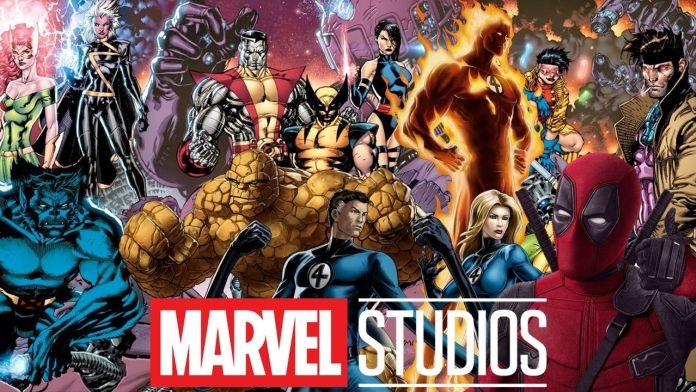 Although Feige did say that it'll be a while before the Fox properties are introduced. He told iO9:
"It'll be a while. It's all just beginning and the five-year plan that we've been working on, we were working on before any of that was set. So really it's much more, for us, less about specifics of when and where [the X-Men and Fantastic Four will appear] right now and more just the comfort factor and how nice it is that they're home. That they're all back. But it will be a very long time."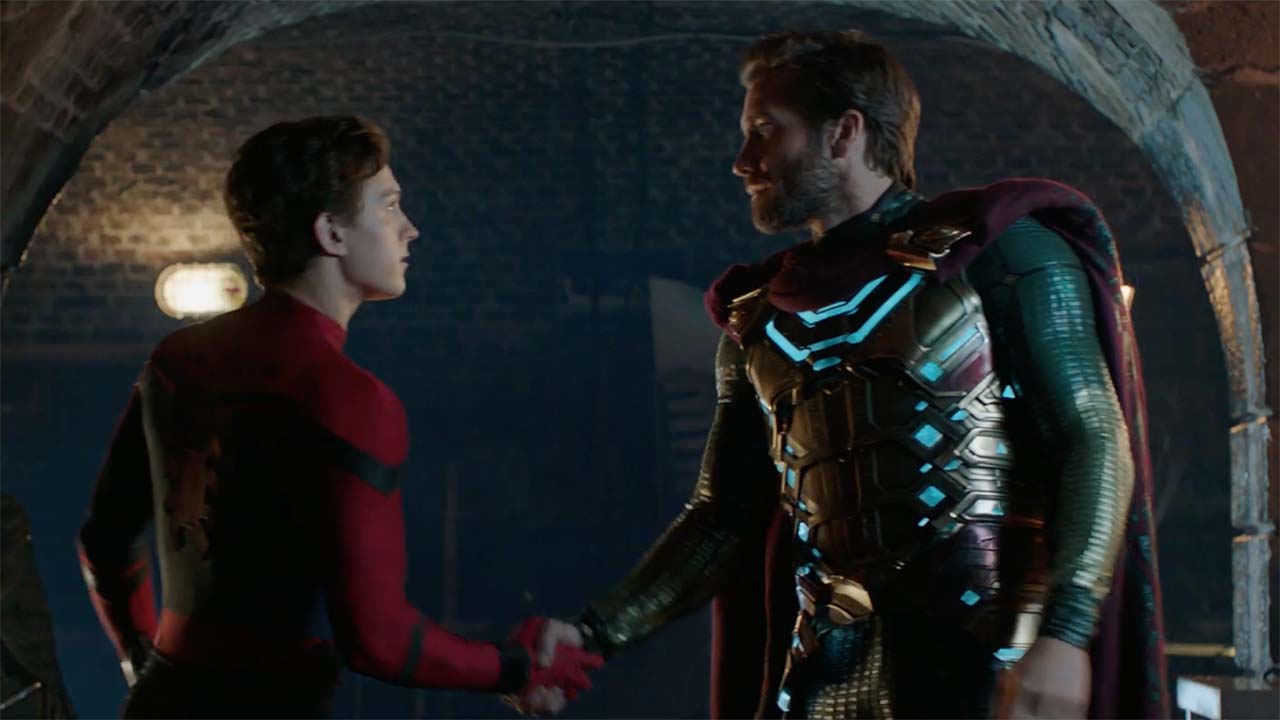 So, we could just end things believing that this Easter Egg teased the slate of Phase 4 in general, and not the Fantastic Four specifically. Spider-Man: Far From Home stars Tom Holland (Peter Parker/Spider-Man), Zendaya (Michelle Jones), Jake Gyllenhaal (Mysterio), Samuel L. Jackson (Nick Fury), Cobie Smulders (Maria Hill), Marisa Tomei (May Parker), Jon Favreau (Happy Hogan), Angourie Rice (Betty, Jacob Batalon (Ned), Tony Revolori (Flash Thompson), and Numan Acar (Dmitri).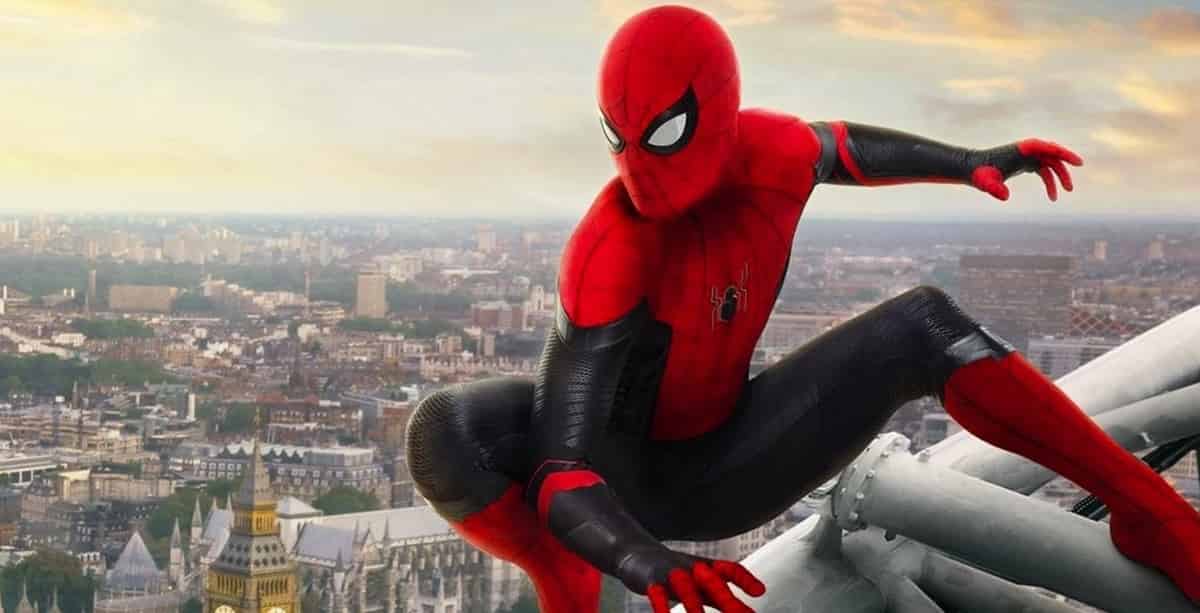 Here's the official Synopsis:
"Peter Parker returns in Spider-Man: Far From Home, the next chapter of the Spider-Man: Homecoming series! Our friendly neighborhood Super Hero decides to join his best friends Ned, MJ, and the rest of the gang on a European vacation. However, Peter's plan to leave super heroics behind for a few weeks are quickly scrapped when he begrudgingly agrees to help Nick Fury uncover the mystery of several elemental creature attacks, creating havoc across the continent!"