Movies
Avengers: Endgame Deleted Fight – Spider-Man Teams Up With Korg, Miek & Groot
Spider-Man Teams Up With Korg, Miek & Groot: 
Avengers: Endgame – The Art of the Movie has revealed a bunch of new concept arts which show every idea that was deleted from the final film. Apparently, the designers really had a lot of cool stuff in their minds but there just wasn't enough time for all of them to be executed in the film. That's because there are so many heroes, and the creatives really had to wrap up the final battle within a span of 20-30 minutes so they could allow for the slower moments to feel perfect. One such amazing idea that we didn't get much of was Spider-Man teaming up with a few of the aliens on the team.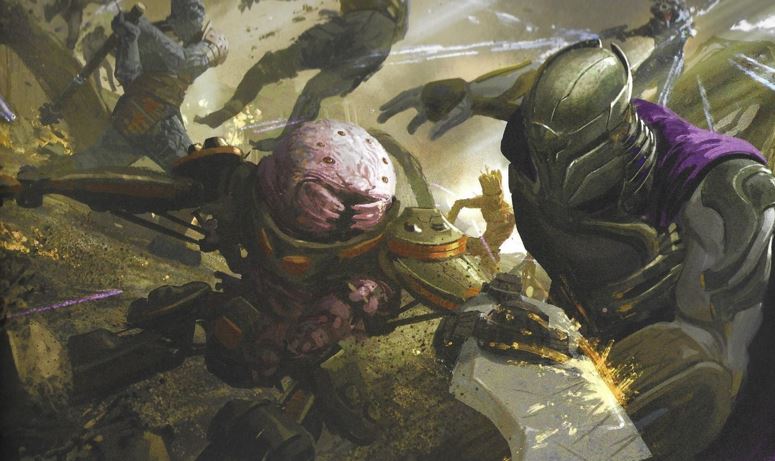 Guardians of the Galaxy and Thor: Ragnarok has introduced us to some of the most amazing characters. And those are Drax, Rocket, Groot, Korg & Miek. We saw Drax & Korg team up to take down Cull Obsidion, and Rocket teamed up with Bucky again. But what we didn't get to see much of was Groot & Miek. Groot prevented Rocket from the back in a shot, but that was it. The final fight could have added more cool scenes using these aliens.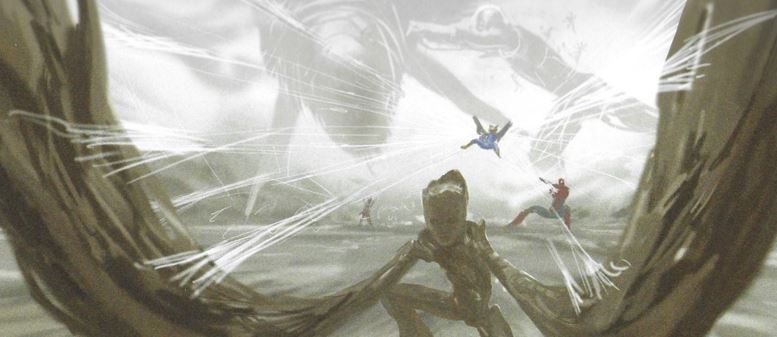 What would've been even better is if these aliens would've teamed up with someone as naïve as Spider-Man Surely Peter was really thrilled to be in the final battle, among the beings that he never would've thought he'd see. And apparently, there were plans for him to fight alongside these aliens. Right above is the deleted shot of Peter & Groot, two teens making a slingshot to shoot Rocket, who in turn would be able to shoot others. And beneath this paragraph, you'd find concept arts for Spider-Man, Korg and Miek fighting together.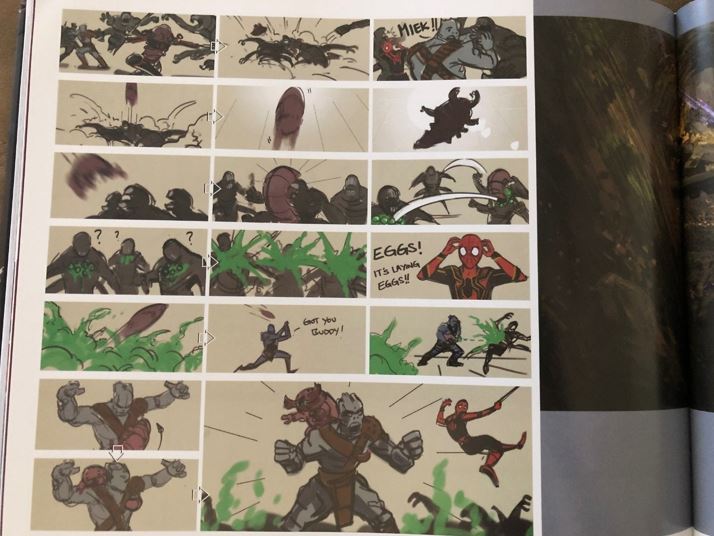 Miek really hides a lot of surprises as he would've laid eggs on the soldiers in Thanos' army. That would've really scared the crap out of Peter. Here's the description of this fight:
"So Miek gets surrounded by Outriders, and you think he's down, but he pops out of the crowd and does a flourish and splays out right in front of the sun—so you get his cool silhouette. And he lands on each Outrider, jumping from one to the other—super agile without all his armor, because it's been broken — and he's actually laying eggs. And of course, Spidey sees it and is like, 'Oh my God, it's actually laying eggs.' The last few frames are just Korg catching Miek like a football, and then they strike a hero pose — really weird, but hopefully funny."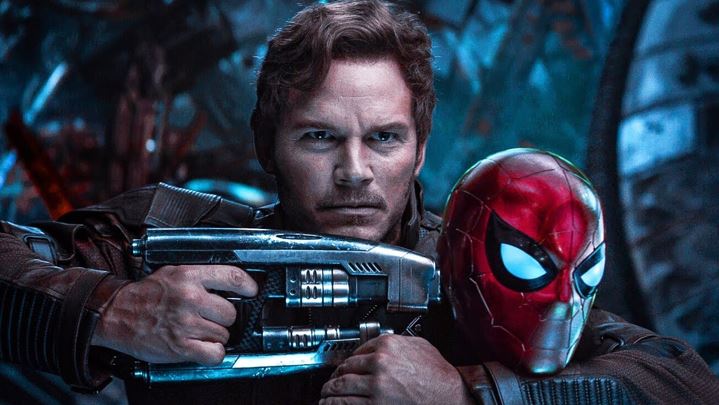 Even though these team-ups couldn't happen on screen in Endgame as the creatives saved both time and money on it, we do hope for these kinda team-ups to happen in the future films. Spider-Man teaming up with the Guardians of the Revengers really is another Billion Dollar idea. Let's just hope that Spider-Man is not done with the MCU as he can really be placed in any future MCU film and we'd totally love it. Tom Holland is gonna have a lot of work upon his hands as Spider-Man because not only will he appear in the MCU, but he will also be a part of Sony's Universe of Marvel Characters. Let's see what happens.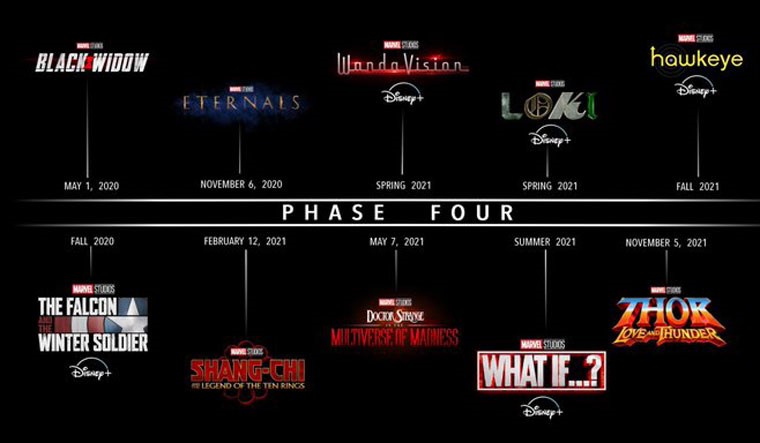 Marvel's future is huge and there's a lot that could happen. Black Widow is going to kick off the future slate on May 1. Here's how the rest of the Phase 4 slate looks like – The Falcon and The Winter Soldier in Fall 2020, The Eternals on November 6, 2020, Shang-Chi and the Legend of the Ten Rings on February 12, 2021, WandaVision in Spring 2021, Loki in Spring 2021, Doctor Strange in the Multiverse of Madness on May 7, 2021, Spider-Man 3 on July 16, 2021, What If? In Summer 2021, Hawkeye in Fall 2021, and Thor: Love and Thunder on November 5, 2021. Following these are Ms. Marvel, Moon Knight and She-Hulk. Black Panther 2 has been scheduled for May 6, 2022.