Movies
First-Ever Marvel Comic Auctioned For $1.26 Million Leaves Us All Scratching Our Heads
Every now and then, we hear of news where some weird item was sold for an abysmally overrated rate in an action. But never in a million years could we have been ready for what is making the rounds today. A certain, extremely well preserved Marvel Comic Original Issue in original packaging and in pristine condition was sold for a staggering $1.26 Million and the fact that people are ready to spend so much on a comic book has astounded us all. The comic book, which was sold for over a million and a quarter, is now one of the most valuable comic books in the history of mankind. Want to learn more? Dig in!! Presenting – Marvel Comic Original Issue auctioned for $1.26 Million leaves us all scratching our heads!!
[adinserter block="1″]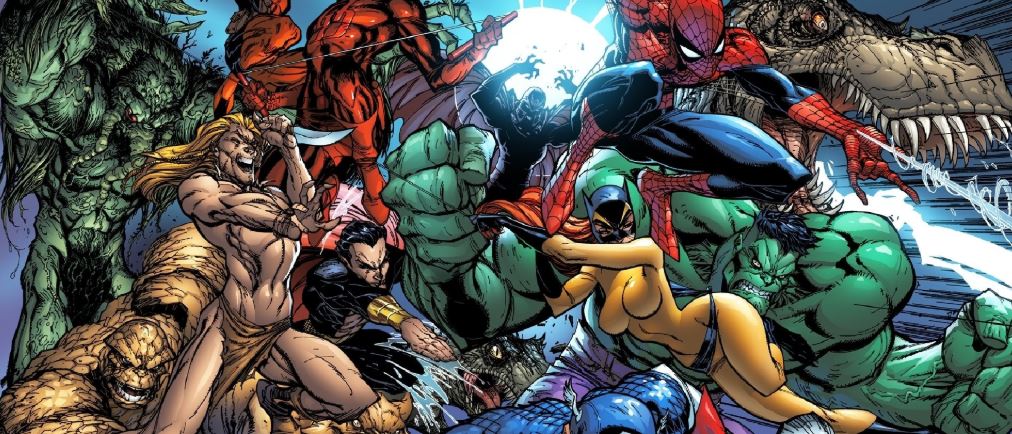 The Comic Book is issued under the publication banner of Timely Comics – a publication house that preceded Marvel Comics. So it was way before Stan Lee came into the scene and changed the name of the brand to Marvel Comics. The Comic book in question features three different superheroes. There is the Android Human Torch. The Human Torch we know and love today also makes his first ever comic book debut in this series. Another expansion pack story line reveals an adventure which also stars Namor the Sub-Mariner –King of Atlantis in Marvel Comics.
[adinserter block="2″]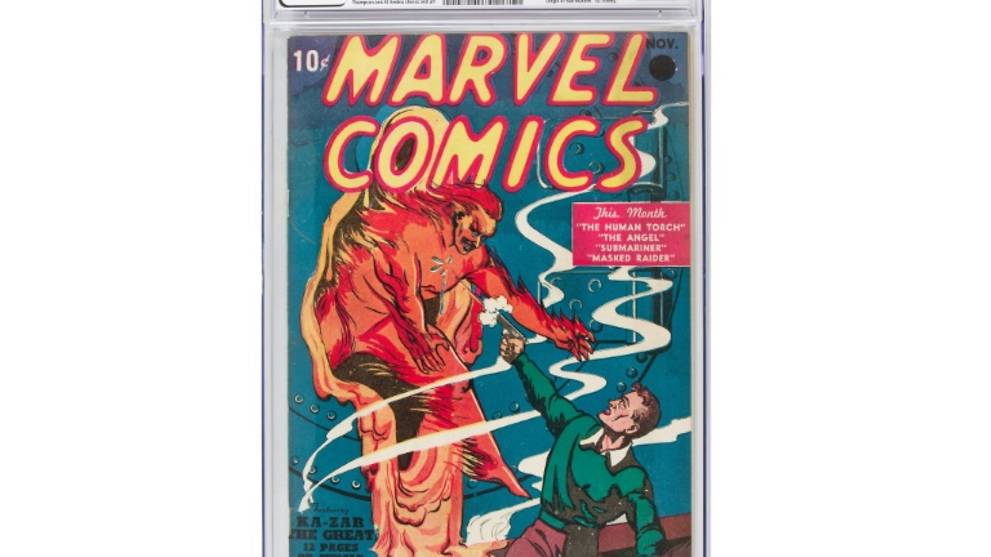 The Auction House where this auction was held was Heritage Auctions in the City of Dallas, Texas. The Auction also included several other items ranging from vintage novels to other book-related trivia. But it was the comic book that took the cake and stole the thunder from the rest. Popular science fiction writer and artist Frank R. Paul was the one who designed the cover art for this issue and several other artists that went on to write and co-create many of the now popular Marvel Comics Superheroes, without which Marvel Comics would have never become the global entity that it is today, started out with this issue. So this issue signals the start of an era in pop culture in general and Marvel Comics in particular. Now we can guess why this comic book fetched such a high amount in the auction. The Comic book literally stands for the start of a pop culture revolution.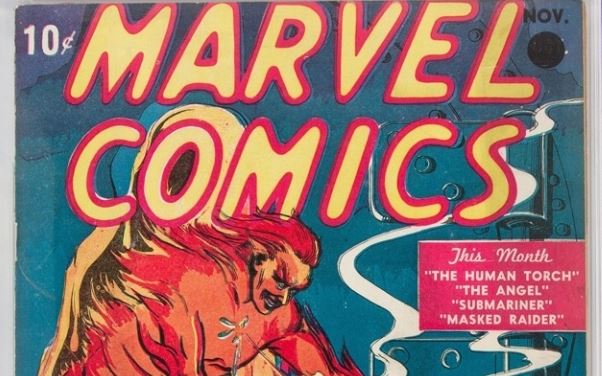 [adinserter block="3″]
The comic book was also in mint condition and was in an extremely well-preserved state, adding to the list of reasons for such a high bid. With rise in the amount of Marvel enthusiasts in the world and with the influx of new fans with every installment of the Marvel Cinematic Universe, it is understandable why people will be ready to shell out such a high amount for a comic book. Senior VP at Heritage Auctions – Ed Jaster, had this to say when asked about this memorable event:
[adinserter block="4″]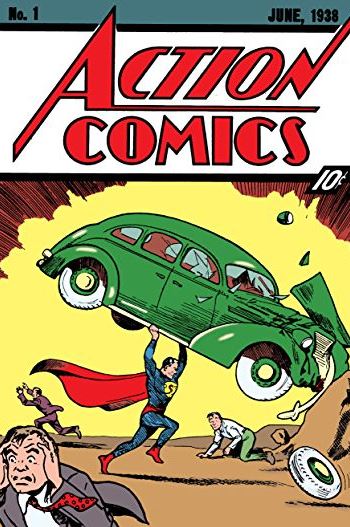 This is a historic copy of a historic comic book. Without question, this is the granddaddy of all Marvel Comics, without which we would not have the characters and stories we enjoy in today's comics and feature films.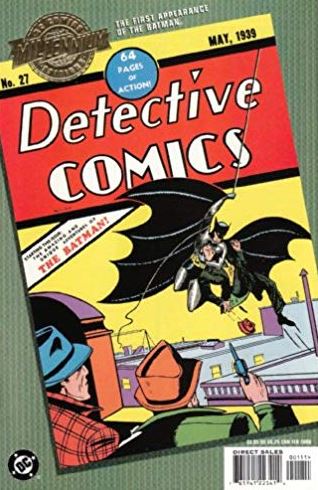 The most expensive comic book to be sold ever in an auction is still a feather in DC Comic Books' Cap. Detective Comics #27, the most expensive Batman issue to ever exist, auctioned for more than $2.49 Million US Dollars. Action Comics #1, again a DC Comic Book Publication showing the first-ever comic book debut of the first-ever comic book superhero – Superman, sold for over $3.2 Million US Dollars at an auction.
[adinserter block="5″]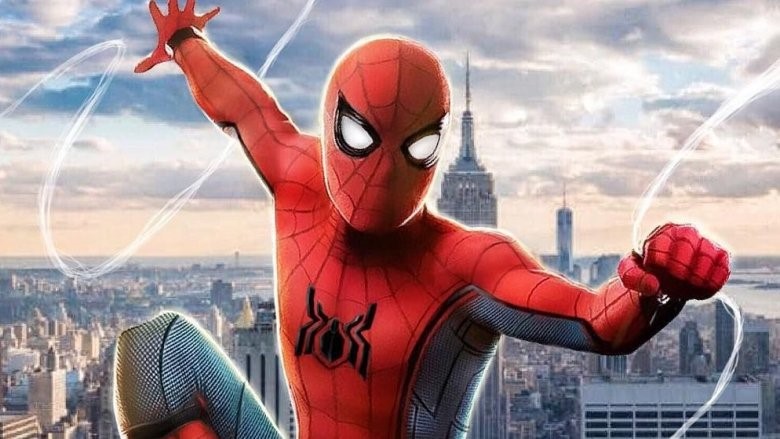 The Last Solo Marvel movie to be released under the Disney banner is Spider-Man: Far From Home. The movie is currently in theatres. The official film synopsis for the movie reads:
Peter Parker's relaxing European vacation takes an unexpected turn when Nick Fury shows up in his hotel room to recruit him for a mission. The world is in danger as four massive elemental creatures — each representing Earth, air, water and fire — emerge from a hole torn in the universe. Parker soon finds himself donning the Spider-Man suit to help Fury and fellow superhero Mysterio stop the evil entities from wreaking havoc across the continent.
[adinserter block="6″]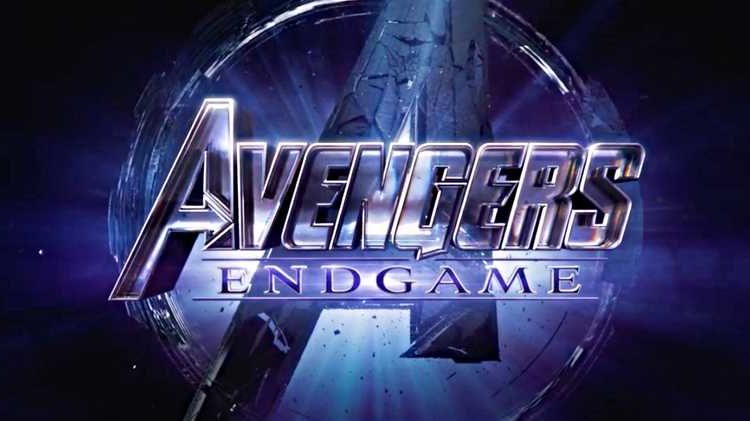 Avengers: Endgame released on the 26th of April, 2019. The official film synopsis of the movie has been released and it states:
"After the devastating events of Avengers: Infinity War, the universe is in ruins due to the efforts of the Mad Titan, Thanos. With the help of remaining allies, the Avengers must assemble once more in order to undo Thanos' actions and restore order to the universe once and for all, no matter what consequences may be in store."
[adinserter block="51″]