News
Falcon & Winter Soldier – Sebastian Stan & Anthony Mackie Post First Photos From Set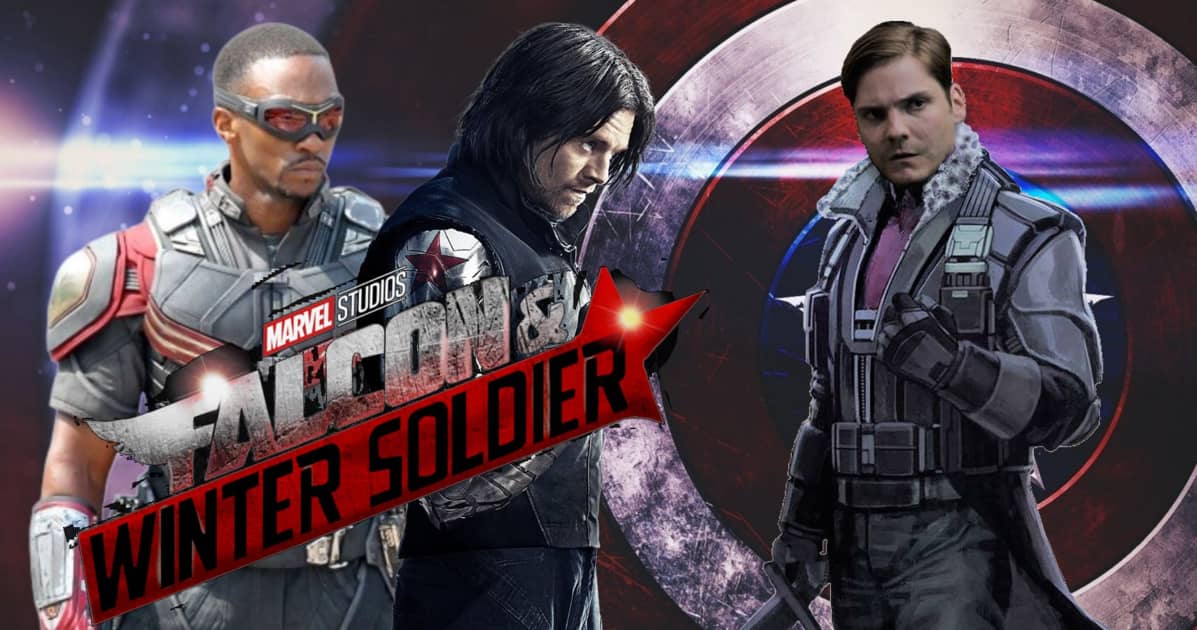 Falcon & Winter Soldier First Photos From Set
We're pretty excited for the next year of the MCU. It won't be as big as the last 3 years because we've only got 2 films coming. But, we also have the first series that will be directly connected to the MCU. Falcon & Winter Soldier has already begun production. Kevin Feige and co have promised that we won't know the difference between these Disney+ series and films other than the fact that the series will obviously be as long as two movies. Quality wise, everything's gonna be top notch.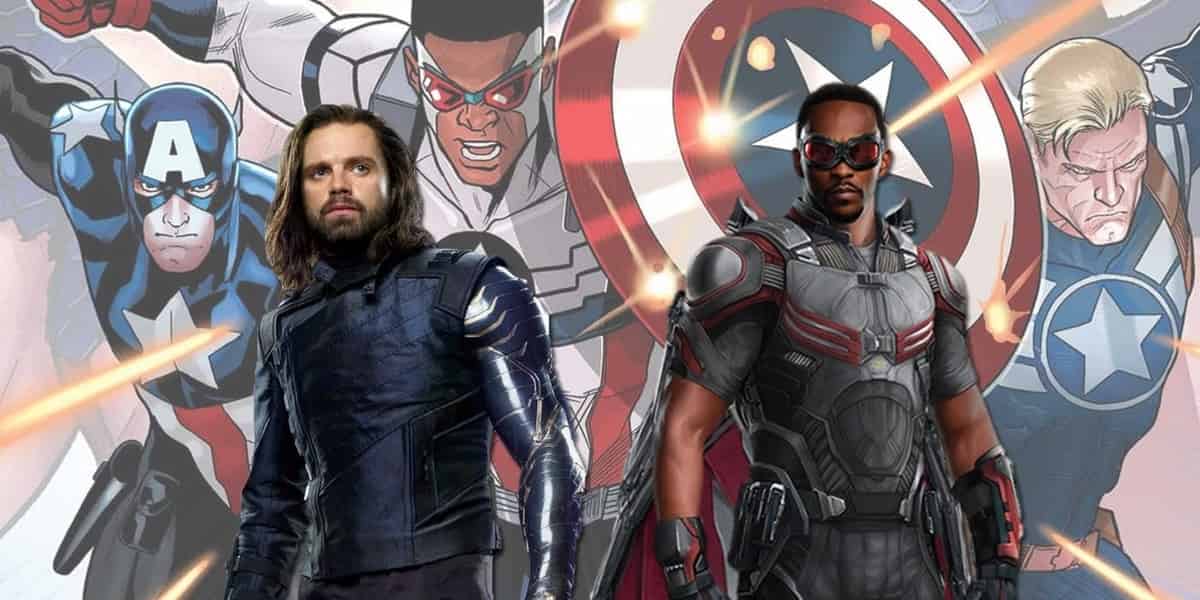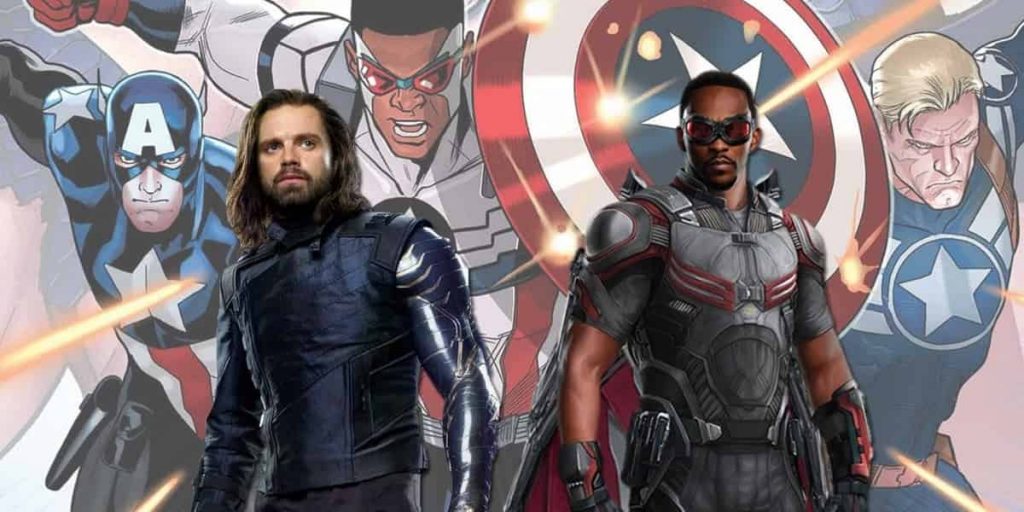 Marvel is sparing no expense. Every episode of the series will be getting budgets of 15-$25 Million each. In total, every series will get total budgets of around $150 Million. So, The Falcon & The Winter Soldier is going to be a huge deal. Sebastian Stan has already stated that we can expect a lot of buddy comedy throughout the series along with many surprises.
And so it begins!
Welcome back guys… #TheFalconandtheWinterSoldier #PlayBoys #Legdaysaveslives #setlife #Marvel pic.twitter.com/xBvaZirXci

— Anthony Mackie (@AnthonyMackie) November 4, 2019
As the series has begun shooting Anthony Mackie posted the first photo from the sets which you can see right above. Looking at this, Sebastian Stan wasn't far behind. He posted a story showing the Dog tags of the Winter Soldier – James B. Barnes. Take a look: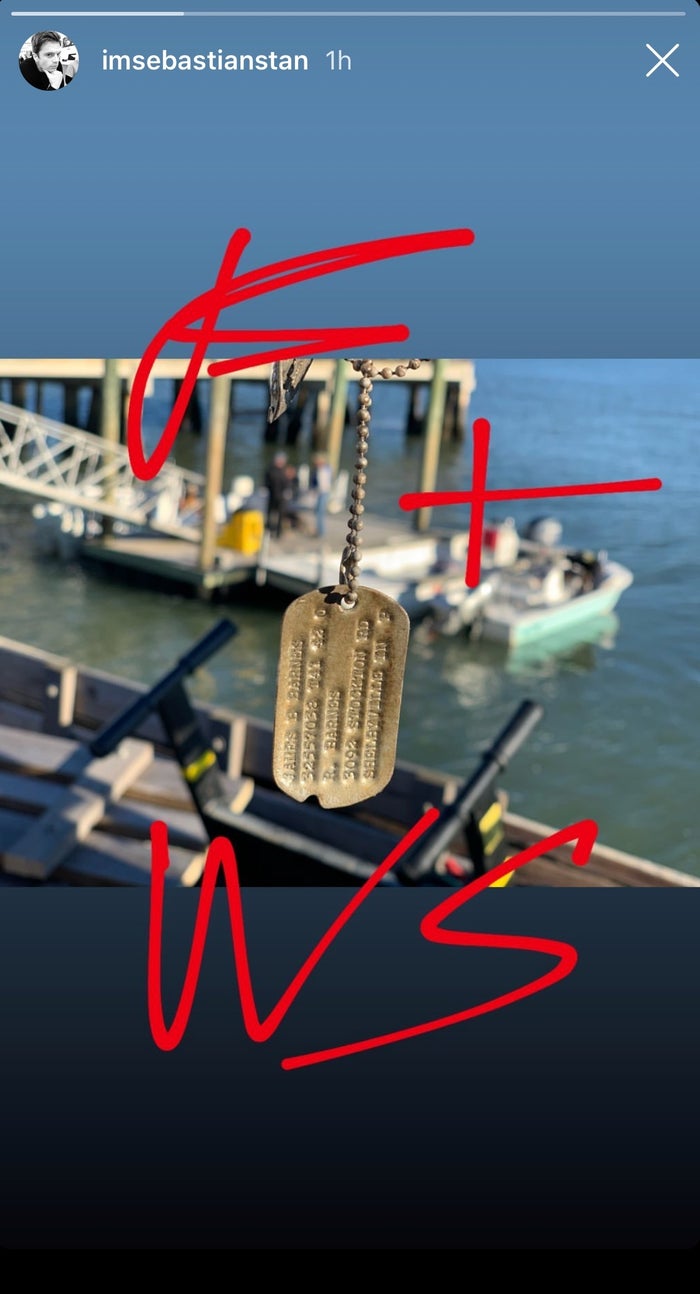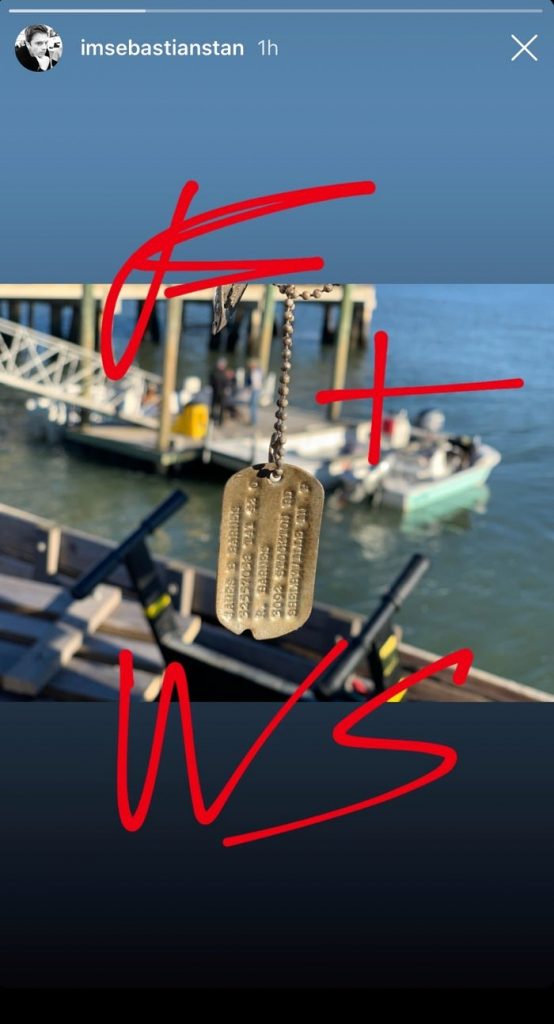 It'd be very interesting to see these two characters, who have always been in the shadow of Captain America finally take a central role. Both of them were totally neglected in the last two Avengers movies. Obviously, Captain America 2 & 3 gave them cool moments. Captain America 1 added more depth to Bucky & Ant-Man allowed Falcon to have a very cool fight scene. But for the very first time, both of these characters will be explored for who they are as individuals.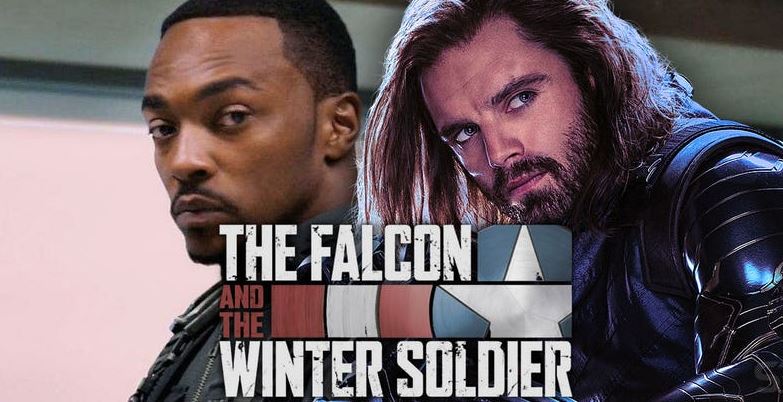 We can expect Sam Wilson to prove himself that Steve Rogers wasn't wrong in choosing him. He will prove why he should be the next Captain America. Obviously the world wouldn't suddenly agree to the fact that Falcon is the new Cap. Apparently, the Government would appoint John Walker as the US Agent, and he'd be the replacement for Captain America for a while. While Falcon proves himself as a hero, Bucky will be up for clearing his name. He'd be up for atonement for all the bad things he did, all the lives he took under the control of Hydra.
Bucky has redeemed himself a bit as he fought alongside the Avengers in Infinity War and Endgame. But he is yet to become the hero that people would look up to. This series is important for Falcon because he has to become the new Captain America, but it is even more important for the Winter Soldier. The world only saw the cool side of him when he was bad in Captain America 2. He needs to bring his A-game back.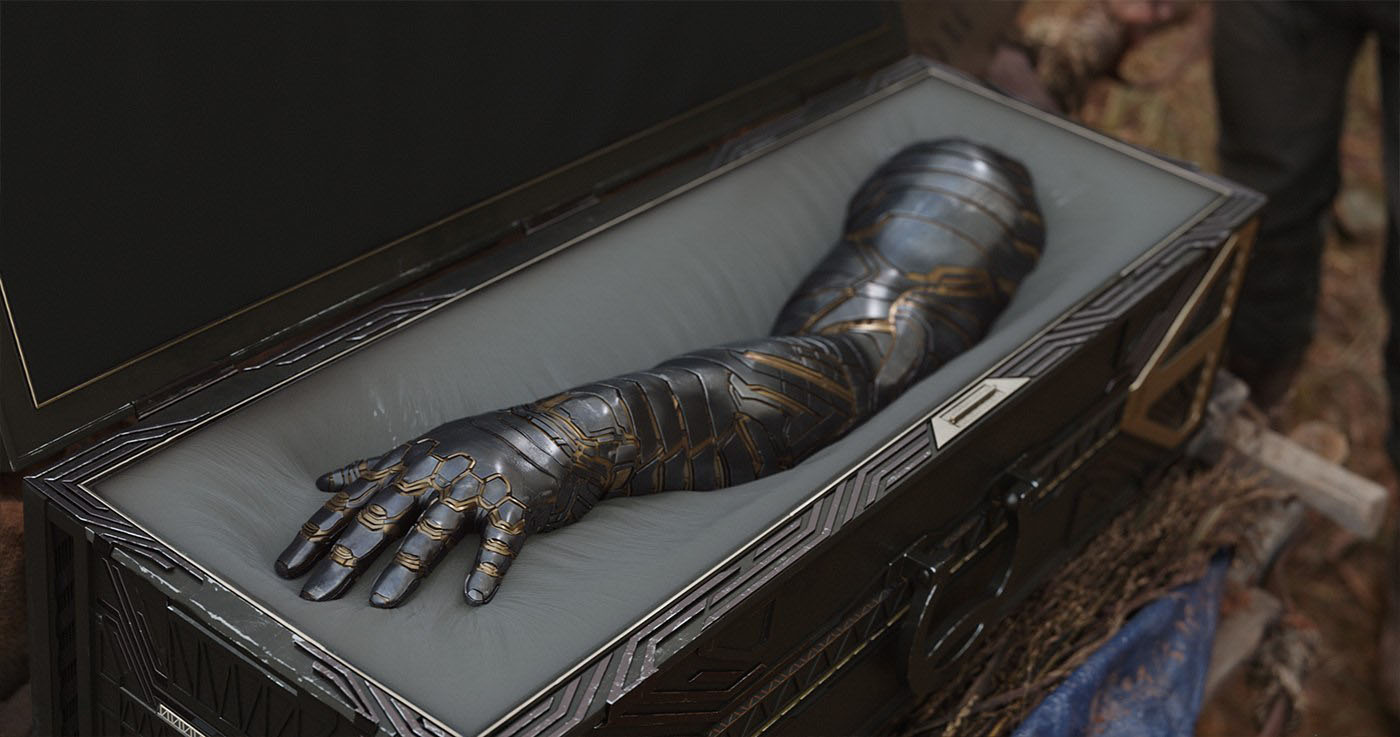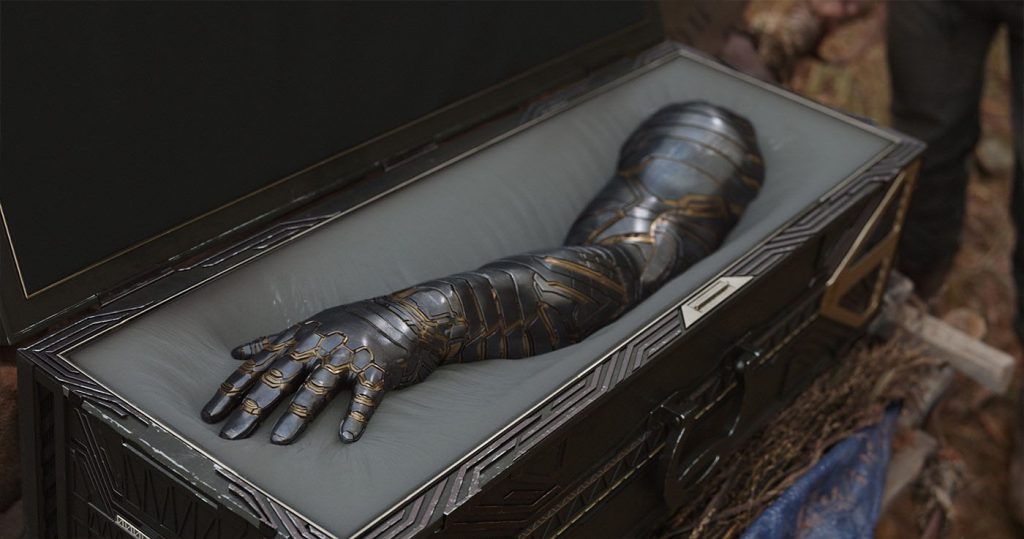 One major surprise that Stan talked about was his new Vibranium arm that he got from Wakanda. He revealed that there's a couple new things that the arm could do which haven't been shown yet. Obviously, Infinity War and Endgame didn't really give the White Wolf/Winter Soldier a lot of screen time. All that will happen on the show. Stan said:
"The one from Wakanda has a couple more features that we haven't explored yet. So I think I like that one, but I miss the old star. I do. There was something about that. I don't know, maybe I'll have to get it back."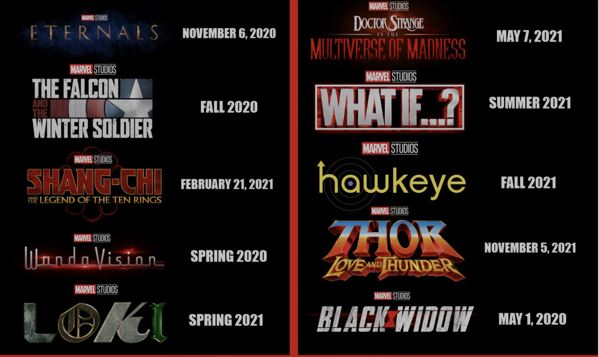 Let's see what surprises this series brings in for us. Marvel's future is huge and there's a lot that could happen. Black Widow is going to kick off the future slate on May 1. Here's how the rest of the Phase 4 slate looks like – The Falcon and The Winter Soldier in Fall 2020, The Eternals on November 6, 2020, Shang-Chi and the Legend of the Ten Rings on February 12, 2021, WandaVision in Spring 2021, Loki in Spring 2021, Doctor Strange in the Multiverse of Madness on May 7, 2021, Spider-Man 3 on July 16, 2021, What If? In Summer 2021, Hawkeye in Fall 2021, and Thor: Love and Thunder on November 5, 2021. Following these are Ms. Marvel, Moon Knight and She-Hulk. Black Panther 2 has been scheduled for May 6, 2022.