Movies
Black Adam Movie Will Introduce Us to Justice Society of America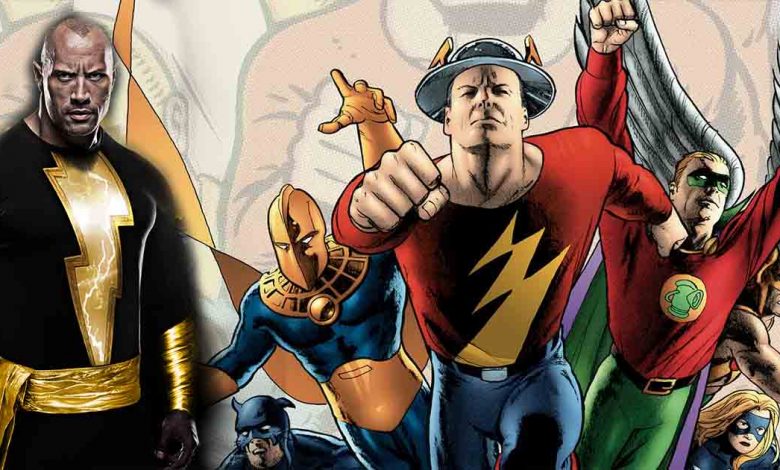 Black Adam Introduce Justice Society of America:
While Marvel is on a roll having given us an entire slate for Phase 4 and scheduled dates for Phase 5, DC isn't far behind. We're at least aware of the next 6 projects they are bringing out, and have even got the hint of 2 other films that they're developing. So by 2022, we could get 7-8 DC films along with all of the Marvel movies that are coming out. And why has DC risen back to the limelight? It's because Dwayne Johnson announced the Black Adam movie release date.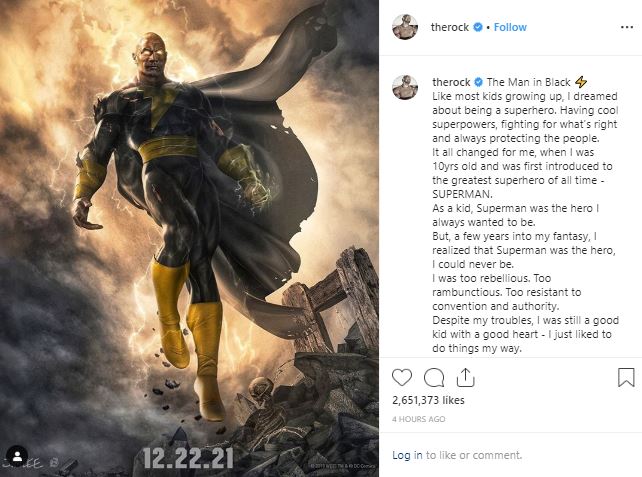 With this announcement, we got to know that 2021 will be the first year when WB will be releasing 3 DC movies in the same year. But we still don't know what we should expect from the Black Adam movie. Initially, Black Adam was going to appear in Shazam!, but then the two characters were rightly separated. Well, we do have the confirmation that Black Adam will take place in the DCEU just like Shazam!.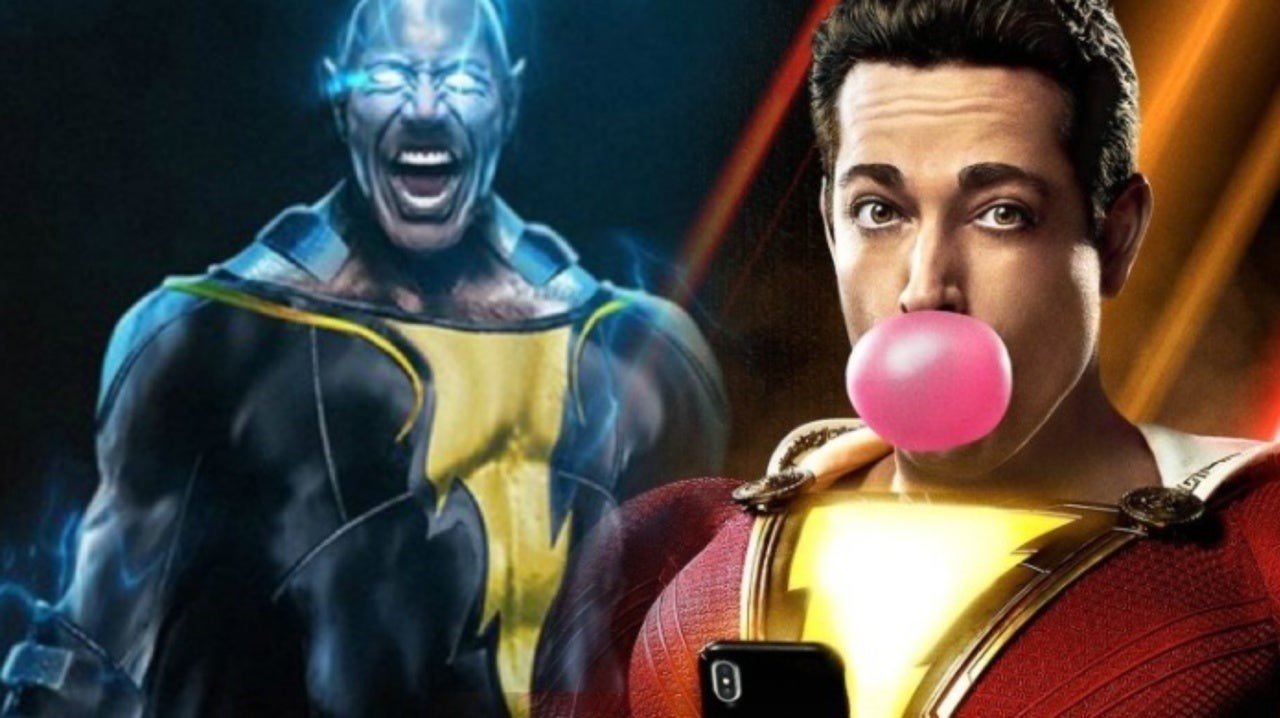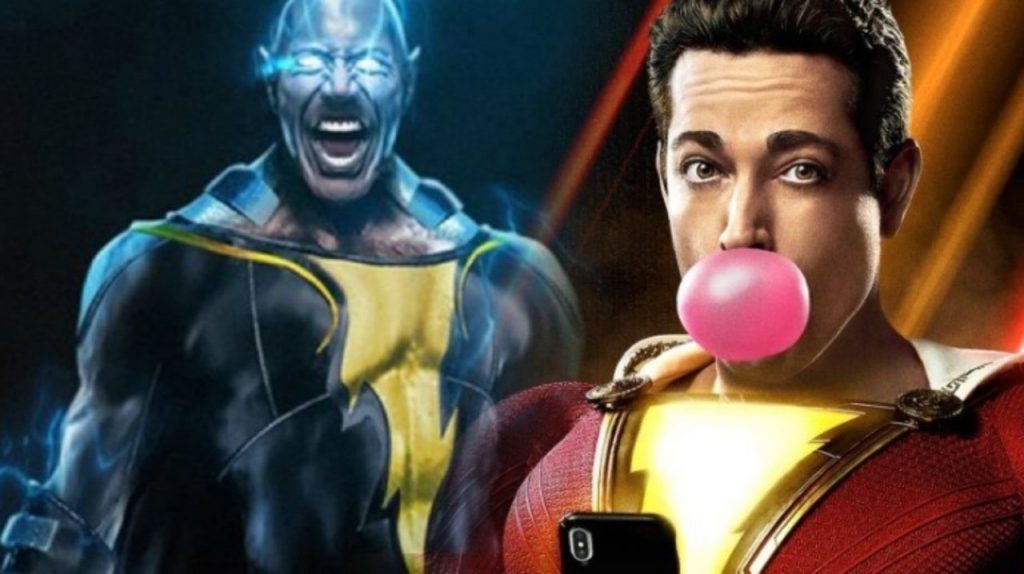 Comicbook.com's Brandon Davis interviewed Jumanji: Next Level producer Hiram Garcia & stars Dwayne Johnson and Kevin Hart. Here's what Davis asked Garcia about Black Adam:
"Brandon: I mean DC is kind of taking very different approaches. Isolated, connected but also not connected. Will this stand on its own or will it kind of also exist in that?

Garcia: So first, because this is the same world as Shazam where everything is doing their own separate world. We have plans for our own version, we're starting to craft a DC universe there around Black Adam, Shazam and so forth and the plans for characters we have that are going to be introduced and so forth. Because ultimately we love the idea of a shared universe. I think the fans love the idea of a shared universe. They love seeing these characters interact. So we have very ambitious plans. How are we going to do that and orchestrate it and it's all in the works."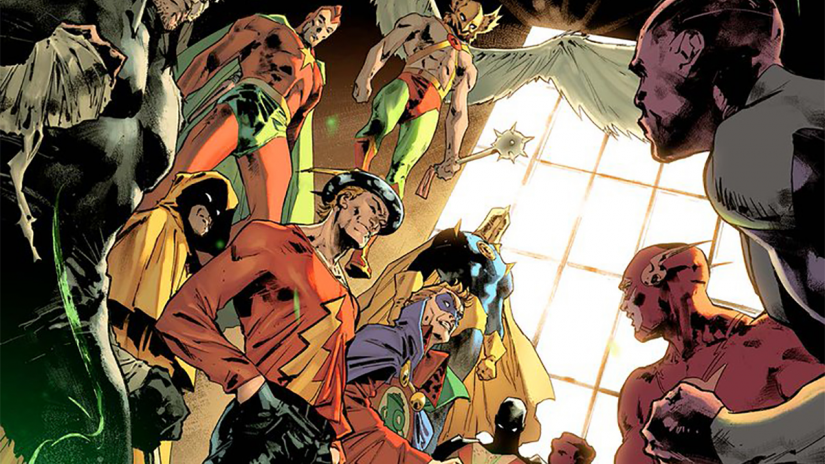 So, not only is Black Adam taking place in the same Universe as Shazam! and Justice League, but it will also introduce us to new characters from the Universe. Brandon Davis asked Johnson about whether he had tried a costume on, and Johnson denied. But he did promise that the suit will be amazing. It is right here that Kevin Hart chimes into the conversation asking Johnson where he would fit in the Black Adam movie. So, here's what Johnson replies:
"We're also gonna introduce JSA in Black Adam. So in JSA maybe there's a (role)…They have an animal, a pet."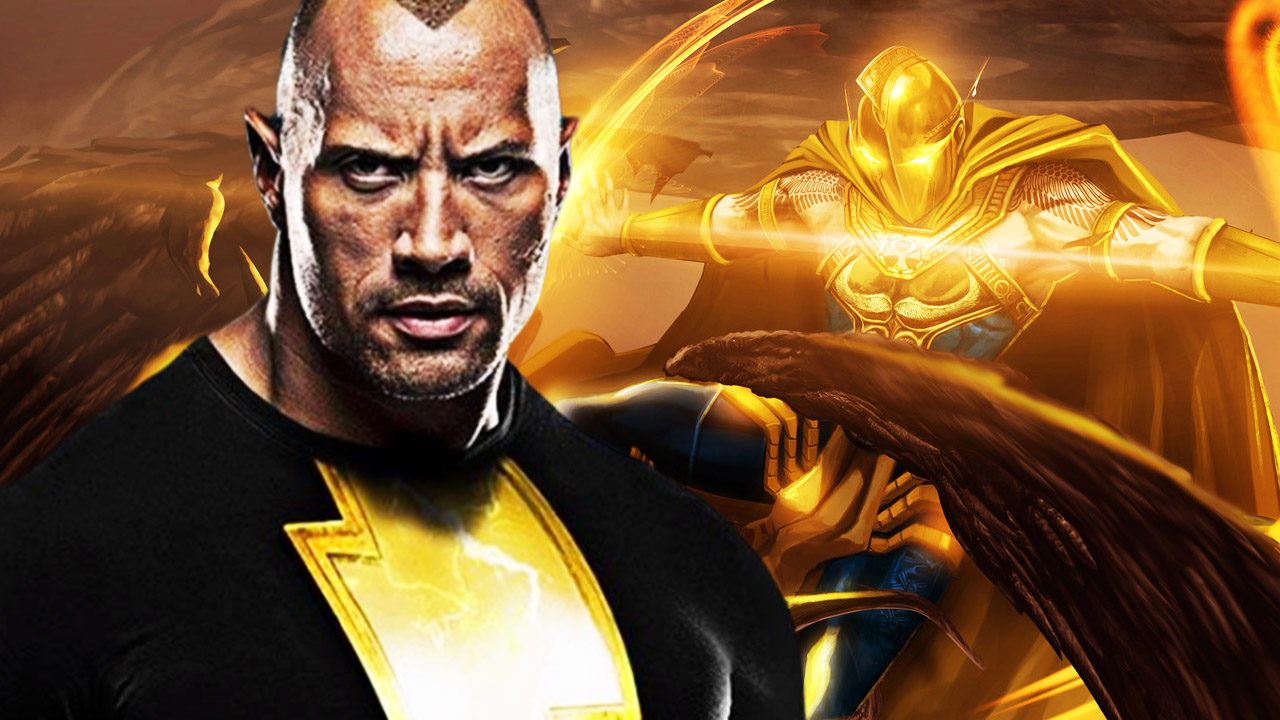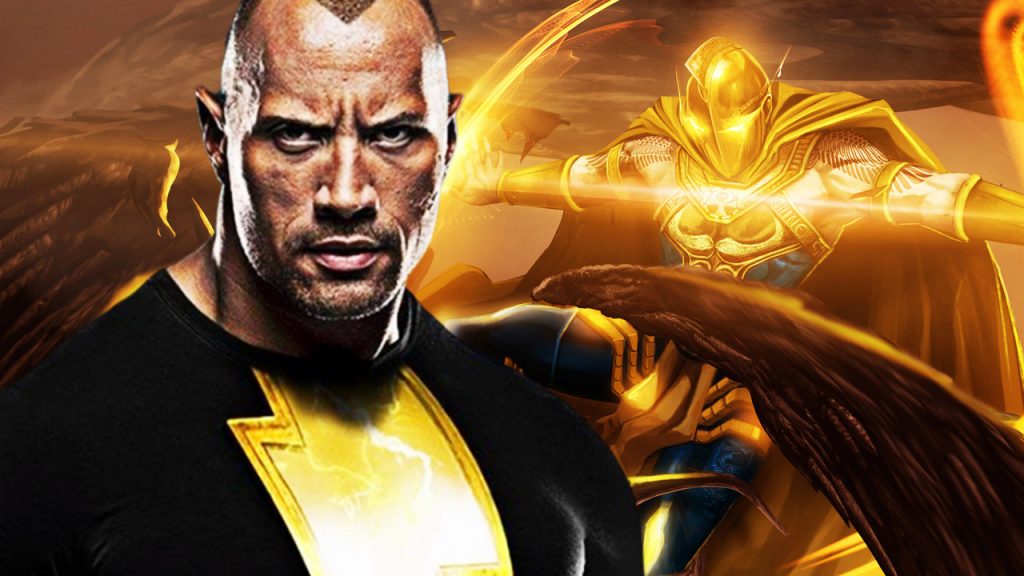 There would be nothing more hilarious for us than Kevin Hart carrying his role from The Secret Life of Pets to the Black Adam movie. But jokes apart, the Justice Society of America is something we totally didn't expect to see in the Black Adam movie. The last rumor we heard was that Black Adam will take on Hawkman in the film and the movie will take place in the past. Now it seems that this whole thing is going to be true. But it's not just Hawkman, instead it's gonna be the entire JSA that's going to play a role in the film.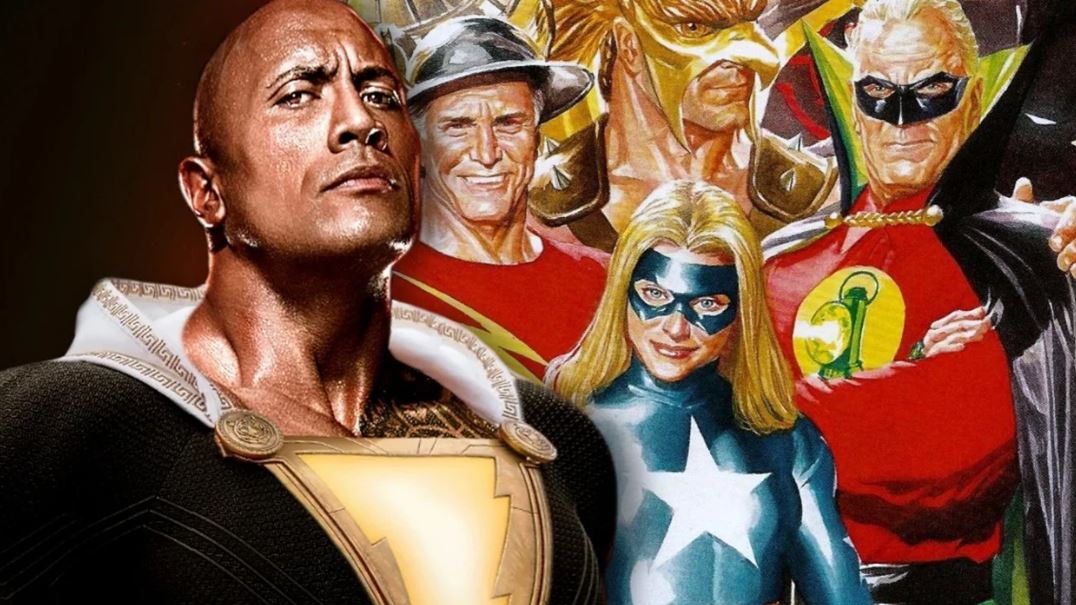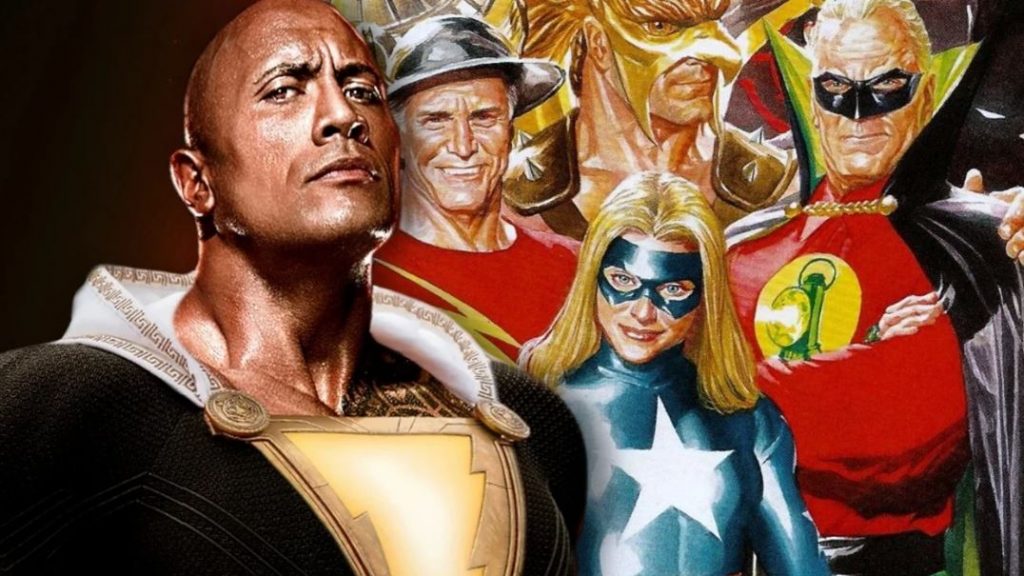 The JSA obviously is the first team of DC that came together. We could assume them as the Golden Age versions of Superman, Wonder Woman, Batman, The Flash, Green Lantern & the other Justice League members. How awesome would it be to see Doctor Fate make his DCEU debut for the first time as he will appear along with Hawkman, and possibly the original Green Lantern, The Flash, Hourman & Sandman. We'll have to wait and see who all among these will be brought in and how this film would handle all these characters. But it'd be awesome to see Black Adam beat down the entire JSA alone!
Black Adam arrives on December 22, 2021.