Black Widow David Harbour's Role & First Look at Taskmaster Revealed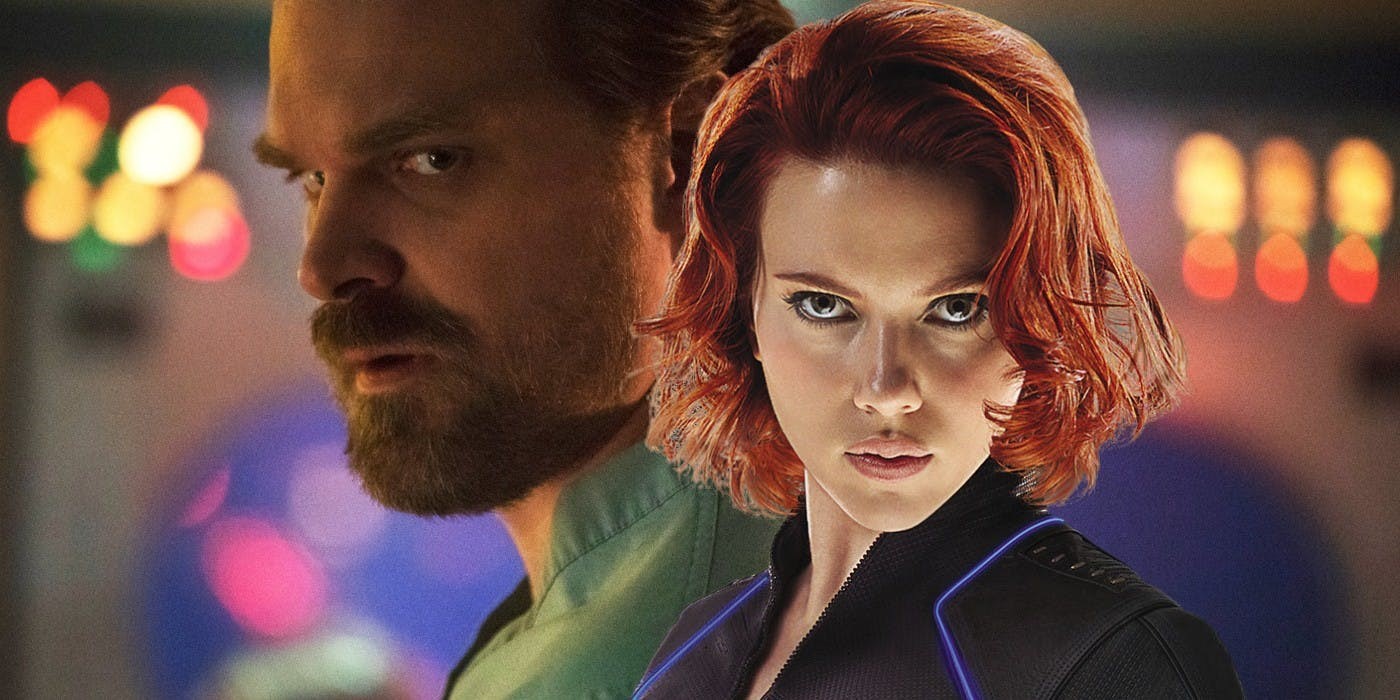 San Diego Comic Con's biggest reveal was Marvel's next film Black Widow. Sure there were some other major reveals as well, but Marvel's Black Widow was the only film that brought a piece of footage for the audience. The cast of the film was revealed and we finally got the confirmation that Taskmaster is going to be the main villain of the film. With the cast being revealed, we also got the confirmation of Florence Pugh and David Harbour's role in the film.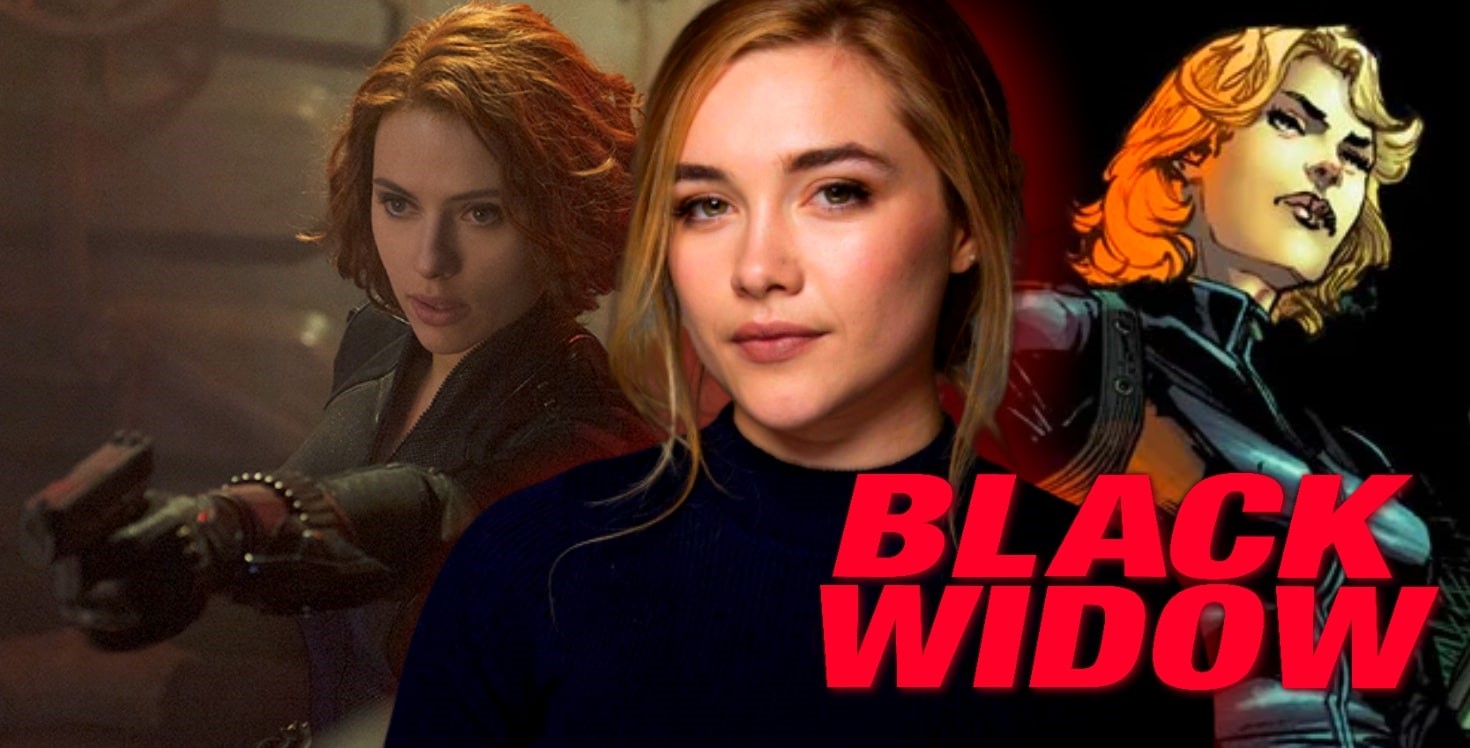 Apparently, Florence Pugh is going to play Yelena Belova, the second character to take on the mantle of Black Widow in the comics. David Harbour's character was the one that people were really interested in, and now we've got to know who exactly he is going to play. At Comic-Con, Kevin Feige revealed that Harbour is going to play Alexei Shostakov aka Red Guardian. The film is set in the year 2017, post the events of the Civil War but before Infinity War. So if Red Guardian survives the events of the solo Black Widow film then we can be sure that he'd certainly return in the future films of the MCU as well.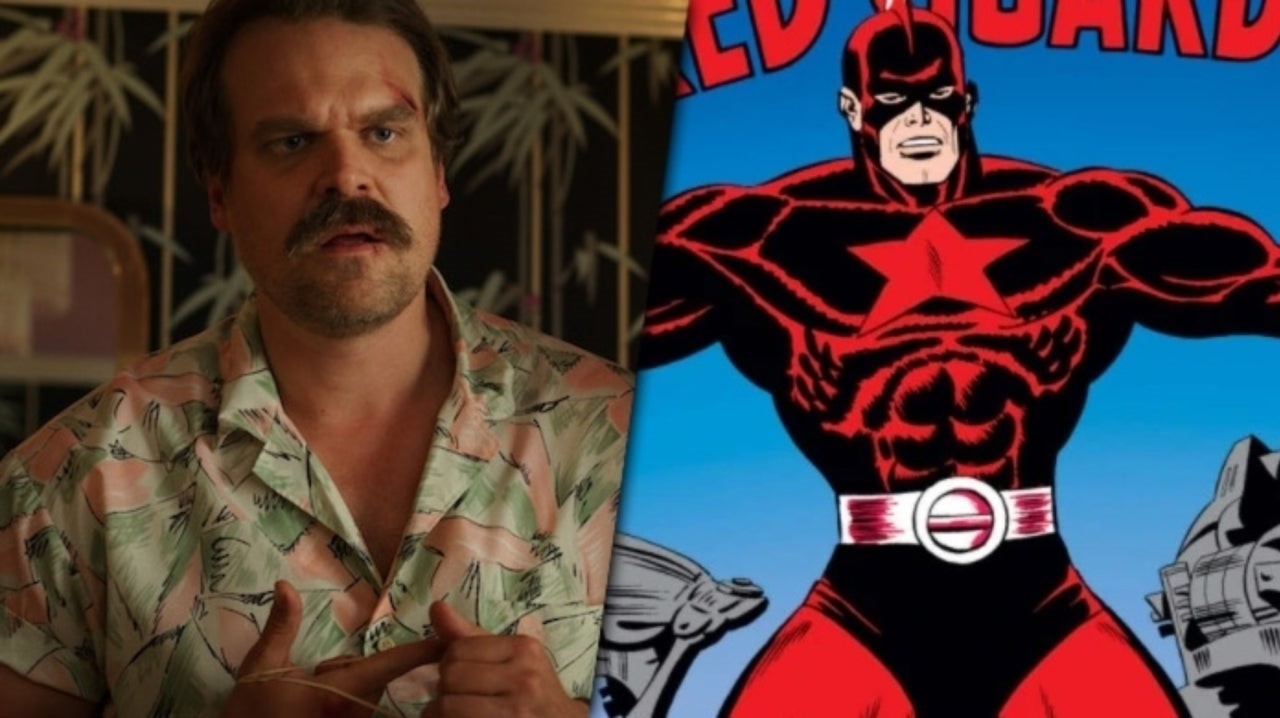 For those who are uninitiated, Red Guardian first appearing in The Avengers #43 (1967), and has been a long-time agent of the KGB. Natasha's past involves the Red Room, and she had been attached to the Russian spy game. So we could expect David Harbour's character to either be a friend or a foe to Black Widow.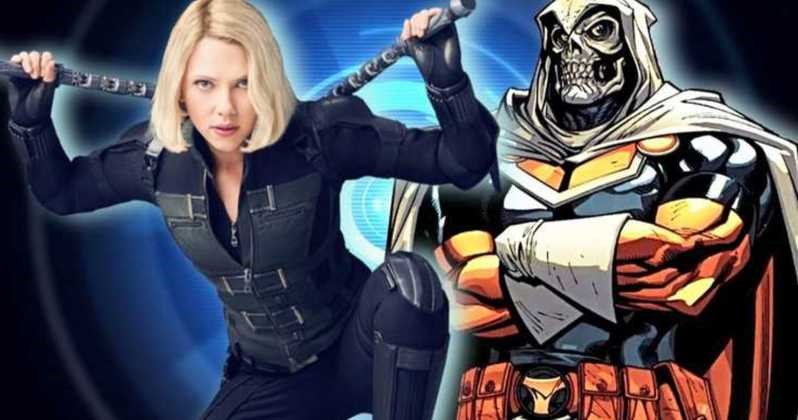 Now we arrive at Taskmaster. We got the confirmation of Taskmaster when Marvel showed the first piece of footage from the film. Here's the description that we got from Comicbook.com's Brandon Davis:
"Footage goes back to the Age of Ultron flashbacks. Cut over to scenes from Avengers, Civil War. She narrates and says she got this family because of it. She's made mistakes. She betrayed Tony by stopping Black Panther. The Marvel Studios logo plays.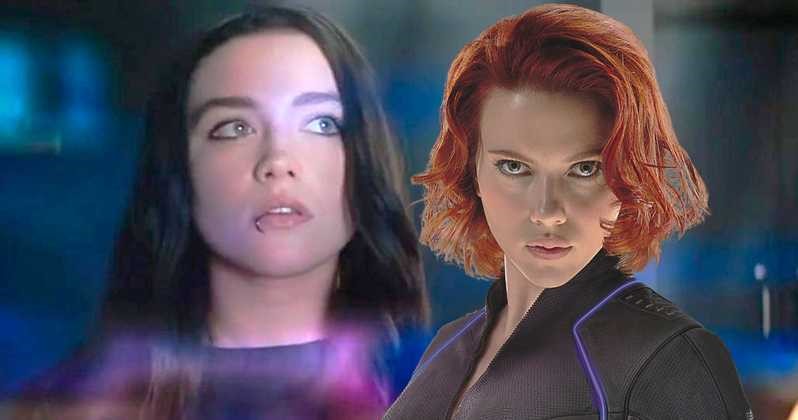 BUDAPEST. She goes in a spiral staircase, entering a room with a gun. "I know you know I'm out here," she said. "Wanna talk like grown ups?" She comes face to face with Pugh's character and they aim at each other as Pugh backs into a kitchen. They end up in a. fight with their hands, destroying the kitchen. Black Widow tries to hold her down and gag her with a towel but ends up getting tossed over. Cabinets are destroyed. A knife is pulled out.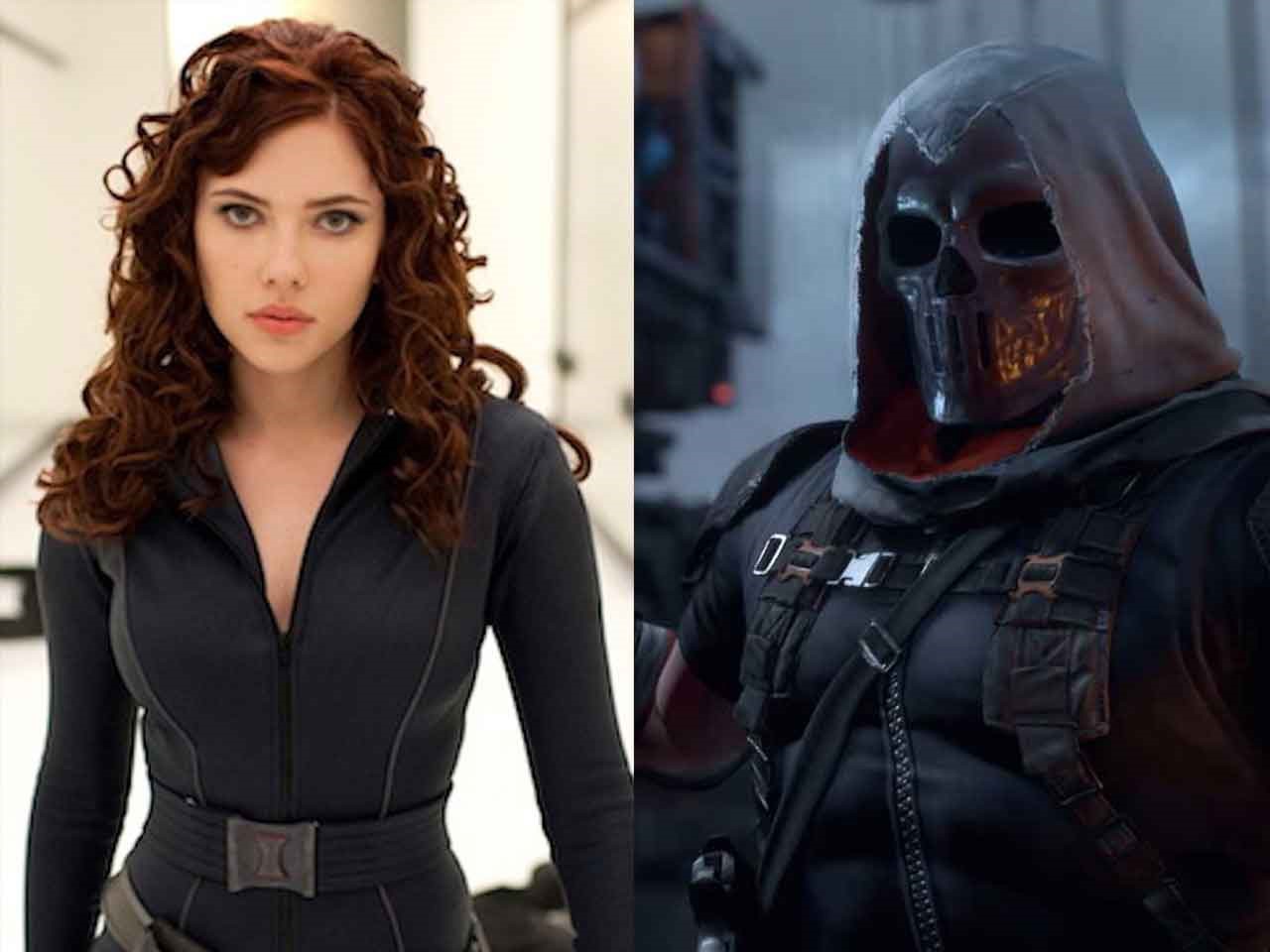 The score is reminscent of the Winter Soldier appearing in Captain America: The Winter Soldier. A magnificent fight follows in the living room as the women end up trying to choke one another out with a curtain. Natasha calls her "sis" and they have a drink. Cut to motorcycle chases. Gun fights. Running through streets. Jumping through windows. "I got red in my ledger. I'd like to wipe it out." Taskmaster, complete with a logo on a shield and mask takes shots from her and blocks them. The two fight on a bridge at night after a logo plays — they move very similarly."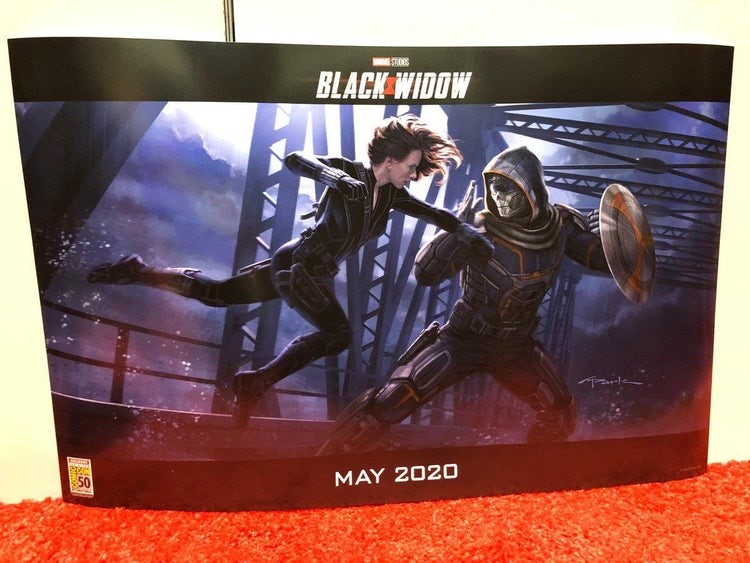 Along with this we also got the first look at Task Master through an official concept art from the film. As the timeline of the film suggests, Taskmaster could also make a return in the future if he ends up surviving in this film. His future in the MCU would be insanely huge with the likes of Deadpool coming in.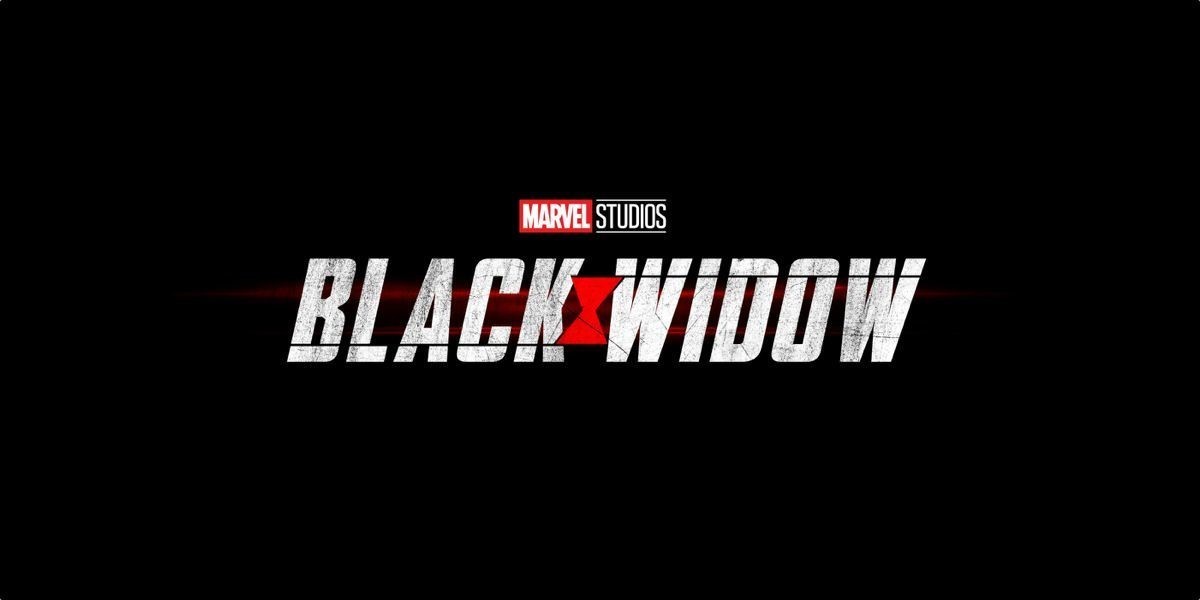 Director Cate Shortland seems to be the perfect woman for the job. Harbour talked about her work to Comicbook.com He said:
"This woman, Cate Shortland, who is directing this movie is one of the best directors I've ever worked with. She's so, so smart, and makes such beautiful indie movies. The fact that you'd put someone like that at the helm of one of these huge action movies — and she pays such attention to the story and such attention to character — speaks volumes."
"The fact that these guys are so good at what they do, and so passionate about what they do, it feels tremendous," he continued. "I'm very, very happy with the situation, working on it now. It's on a scale and on a passionate level unlike anything I've ever done."
Black Widow comes out on May 1, 2020
I just have the biggest passion for everything cinematic! I want to share this passion with everyone through my writing about Hollywood Movies and TV. Other than that, I am a big sports fanatic and enthusiast. I'd like to write about my favorite sports as well some day.