News
Star Wars: The Rise of Skywalker – First Look at Emperor Palpatine Leaks Online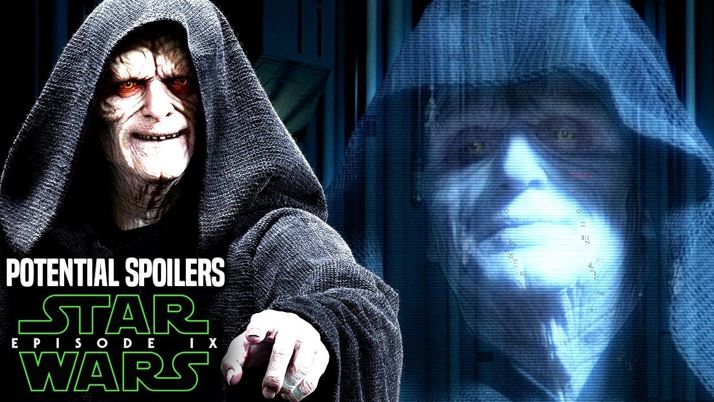 Star Wars The Rise of Skywalker First Look:
The final trailer of Star Wars: The Rise of Skywalker was released a couple of days ago and it left everyone nostalgic, wanting for more. It obviously came out with the announcement that ticket sales or Episode IX is now live. And, it is doing pretty well with the pre-sales tickets. In fact, Atom tickets has already confirmed that the final Star Wars movie is selling 2.5 times more tickets than The Last Jedi. It only lies behind Avengers: Endgame in the presales tickets, which is understandable. Everyone's excited to see the return of Emperor Palpatine.
https://www.youtube.com/watch?v=8Qn_spdM5Zg
The fact that Emperor Palpatine is making his way back to the Skywalker Saga is the most exciting factor of this film. Everyone thought that Emperor Snoke was gonna turn into a big deal, but he was killed off like he was nothing. That pissed off a lot of fans, but with the very first trailer of Episode IX, it was clear that Palpatine is coming back. That's what made things interesting once again, and the fans that the franchise had seemingly lost are now willing to return for one last rodeo.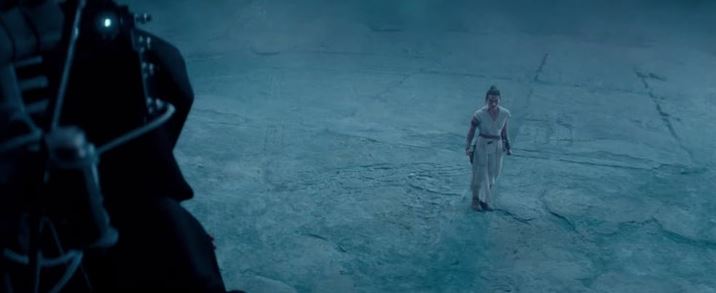 Talking about Palpatine, we actually got a major tease at him in the final trailer. In this still that you can see above, Rey is probably looking towards Emperor Palpatine. How can we say this with such surety? Well, that's because the first clear look at Palpatine has leaked online.
The following Stills might spoil your movie. So, here's the obligatory Spoiler Alert!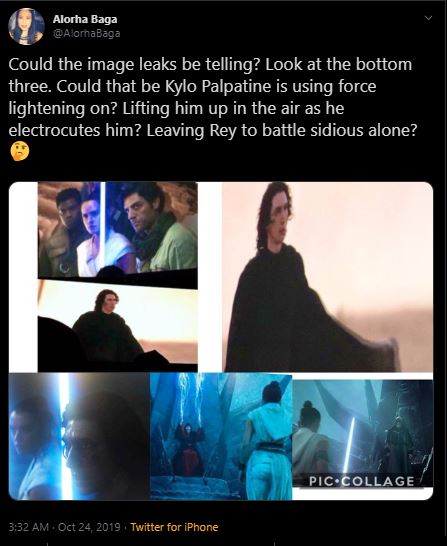 It seems that both Kylo Ren & Rey will fight Emperor Palpatine. What's crazy is that Ren is also using a blue lightsaber. That means he will finally switch sides towards the third act of the movie. If you didn't get a clear enough look at Emperor P, then here's a zoomed in photo: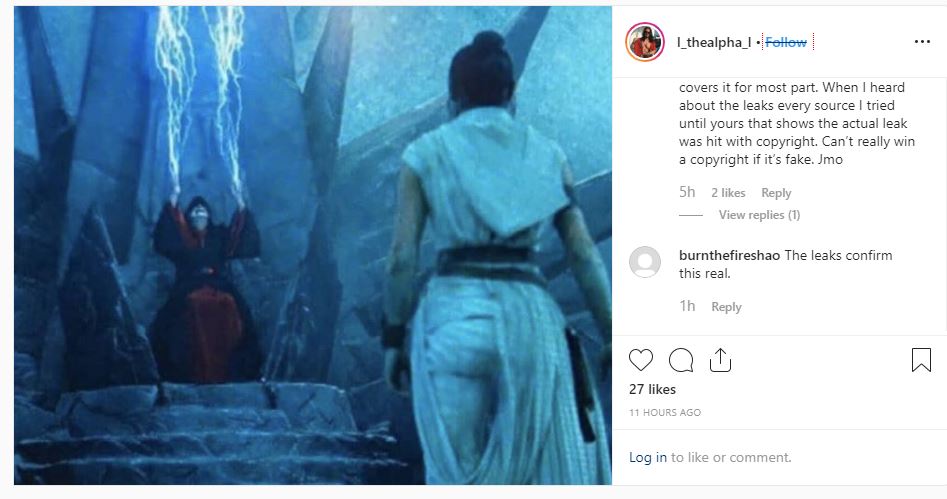 It's gonna be one hellova ride as the Skywalker Saga comes to an end. The people who felt betrayed by Rian Johnson's The Last Jedi will surely be satisfied with what's coming next. JJ Abrams is back to tie all lose ends and we're all hopeful that he'd deliver an amazing finale event. Emperor Palpatine will obviously turn out to be the mastermind behind everything and we hope that he would definitely be defeated for good this time.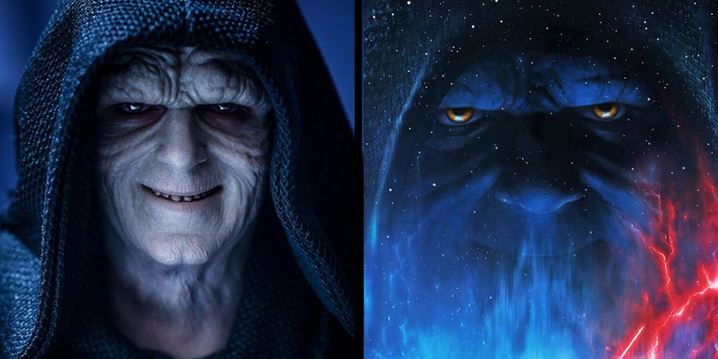 JJ Abrams spoke to Entertainment Weekly about the finale event and the pressure that he faced while crafting a satisfactory conclusion of the franchise.
"Endings are the thing that scare me the most. This is about bringing this thing to a close in a way that is emotional and meaningful and also satisfying in terms of actually answering [as many] questions as possible. So if years from now, someone's watching these movies, all nine of them, they're watching a story that is as cohesive as possible."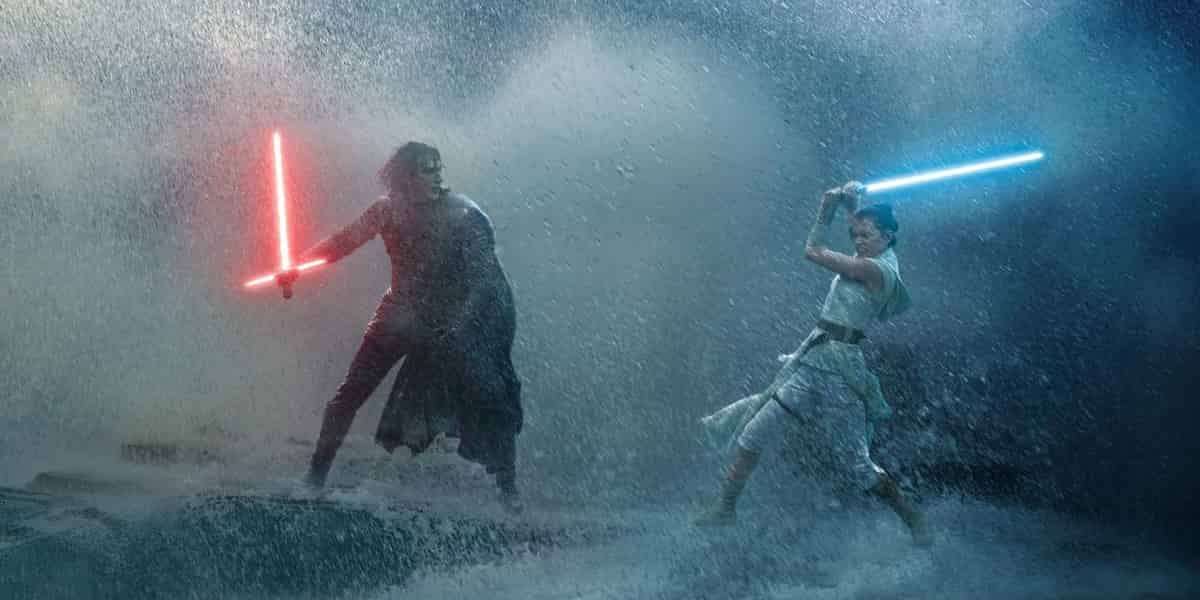 Writer Chris Terrio spoke to Empire about the 2 narrative aspects that are pushing the finale towards its conclusion. He said:
"One of them is a simple one: 'Who is Rey?'. Which is a question that people not only wonder about quite literally, but wonder about in the spiritual sense. How can Rey become the spiritual heir to the Jedi? We kept coming back to 'Who is Rey?', and how can we give the most satisfying answer to that not only factually – because obviously people are interested in whether there's more to be learned of Rey's story – but more importantly who is she as a character? How will she find the courage and will and inner strength and power to carry on what she's inherited?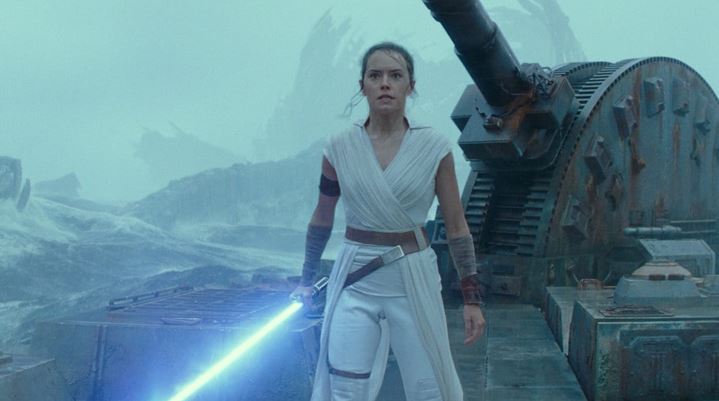 The second one is, 'How strong is the Force?' It sounds a little simple, but actually when you get down to it, that is a sort of Zen Koan that we would really meditate on – not literally in yoga poses or anything, but like we would discuss, 'What is the Force and how strong is the Force?' Those two things were really important."
Star Wars: The Rise of Skywalker comes out on December 20, 2019.