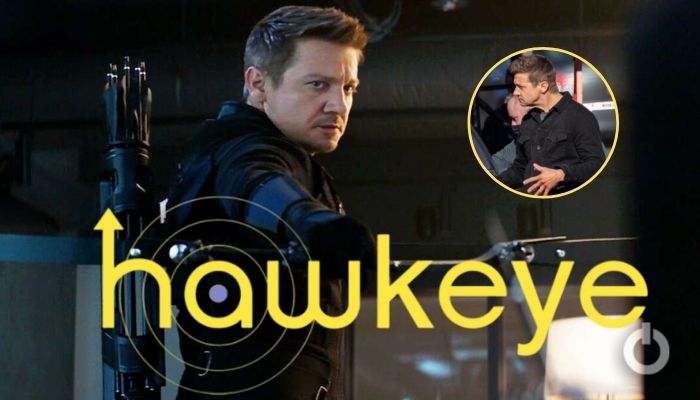 Hawkeye is swinging its production in full mode, and fans cannot seem to get enough of it. In 2019, Marvel confirmed that Jeremy Renner would reprise his role as Clint Barton (Hawkeye), one of the original six Avengers and that he would finally get a leading role with his own Disney+ series. The show will also star Hailee Steinfeld as Kate Bishop, and Florence Pugh will reprise her Black Widow role. The series will be loosely inspired by the comics by Matt Fraction and David Aja, which saw Clint train Kate Bishop to take over the mantle of Hawkeye. As per usual for MCU projects, little is known about the narrative for the series.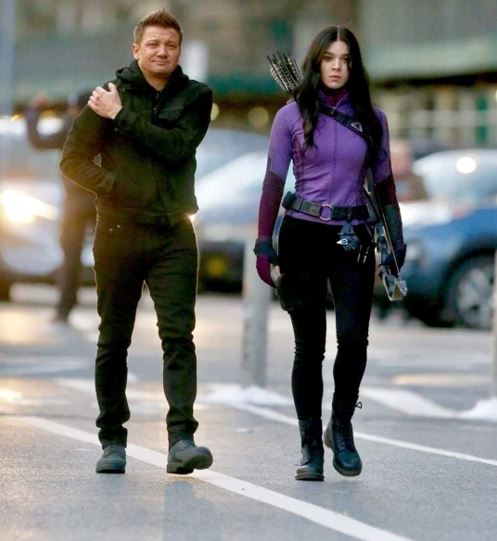 But fans have gotten glimpses into what will be featured in Hawkeye through various set photos, including a look at Kate Bishop's costume. Steinfeld and Renner are continuing production in Atlanta for Hawkeye, and fans of the Marvel universe now have another exciting look at the series. Just Jared posted a new set of photos that shows the pair filming an exciting car stunt. While Renner is in a casual get-up of a black jacket and jeans, Steinfeld is in what many have called her semi-accurate Kate Bishop costume, with the trademark purple color.
Check out the photos from Just Jared by clicking here.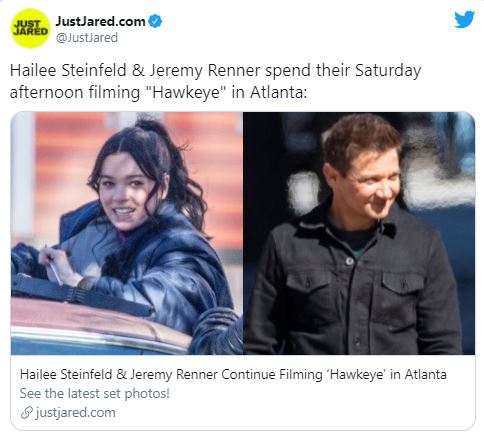 The series appears to be adapting the fan-favorite comic Hawkeye from artist David Aja, writer Matt Fraction, and color artist Matt Hollingsworth. Steinfeld's portrayal of Kate Bishop is highly anticipated by fans. The actress was already subject to fan-casting and rumors before her involvement was officially announced by Marvel boss Kevin Feige.
"I'm just so excited. As I'm in the process of developing her, I'm working with some incredible filmmakers that are helping me bring her to life," Steinfeld said during an interview with Entertainment Tonight.

"I can't wait for people just to see how we are interpreting this character through the comics and in her own sort of ways. She's such a badass, there's no denying that," she added.
"She's so smart and witty and quick and her physical ability to do so many things is through the roof. It's really tested me and it's kept me going through quarantine, I will say, it's given me a reason to stay with it. But I'm very excited as I continue developing her to see sort of how we come up with it all."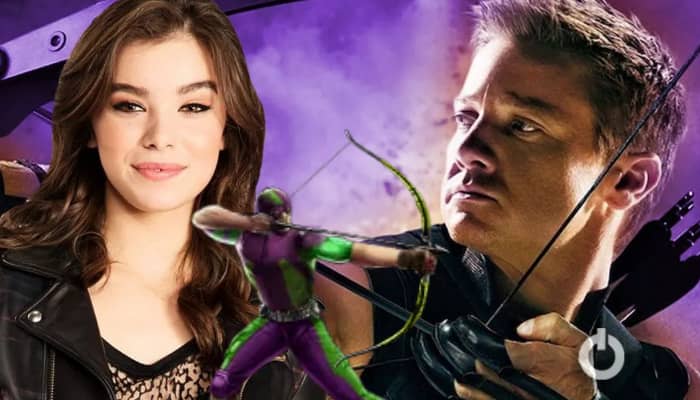 Not only this, new set photos confirm that the TrackSuit Mafia has also hit the MCU circuit with Hawkeye. Though the antagonists — villains, if you will — aren't really a household name like Thanos or Hela, the group has become a fan-favorite for their overuse of the word "bro" and their super grounded nature. For what it's worth, Hawkeye himself dubs the group the "Tracksuit Draculas" in the same run, though the Mafia counterpart has become much more well known.
Well, here are the bad guys that Kate Bishop and Clint Barton will be shooting at in the show.#Hawkeye #Marvel #Disneyplus pic.twitter.com/S51Hz2EdEK

— XRealm Matthews (@CreamOrScream) February 21, 2021
"We're treating our shows as if we're making our features," Hawkeye producer Trinh Tran previously told ComicBook.com, withholding the value of the series on Disney+ and its future in the Marvel Cinematic Universe.
"I mean, the feel and the quality of those TV shows are going to be like the Marvel movies that you've seen. So that's always been [Marvel Studios president Kevin Feige]'s mindset of let's make sure that when people are going to be watching these episodes, it's going to feel like it's just one long movie except rather than two-and-a-half hours, it's going to be much longer. And the idea behind certain characters getting their shows is because we'll have a lot more time to be able to develop these characters rather than the shorter."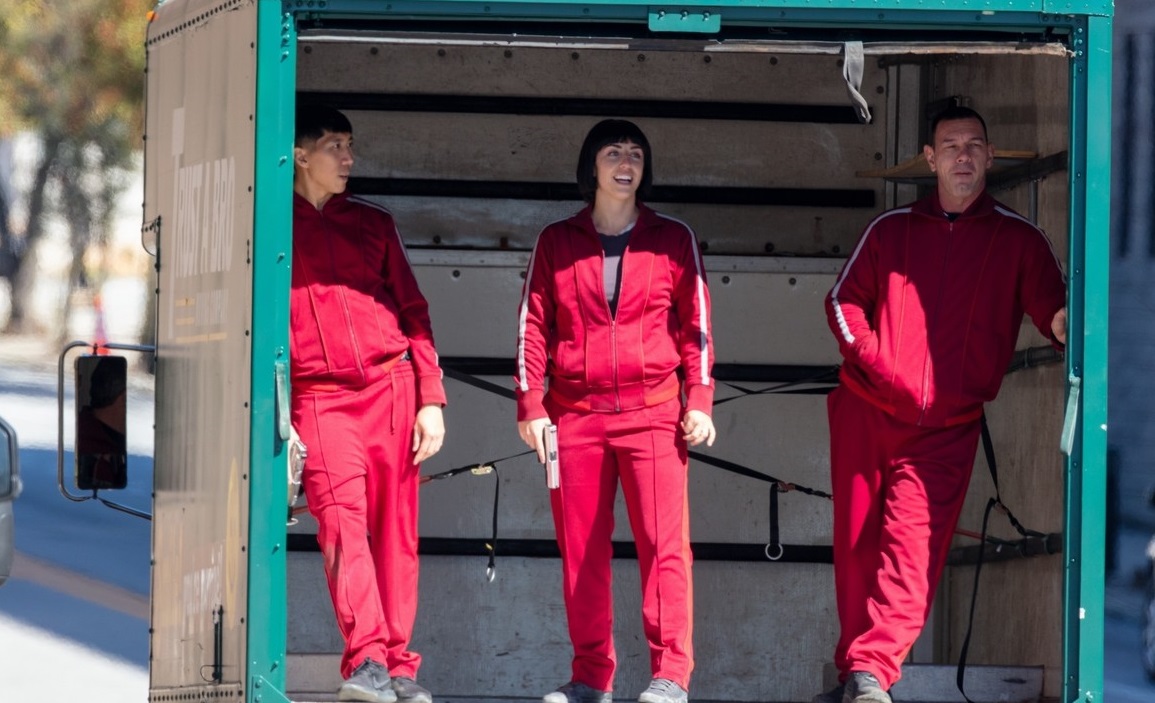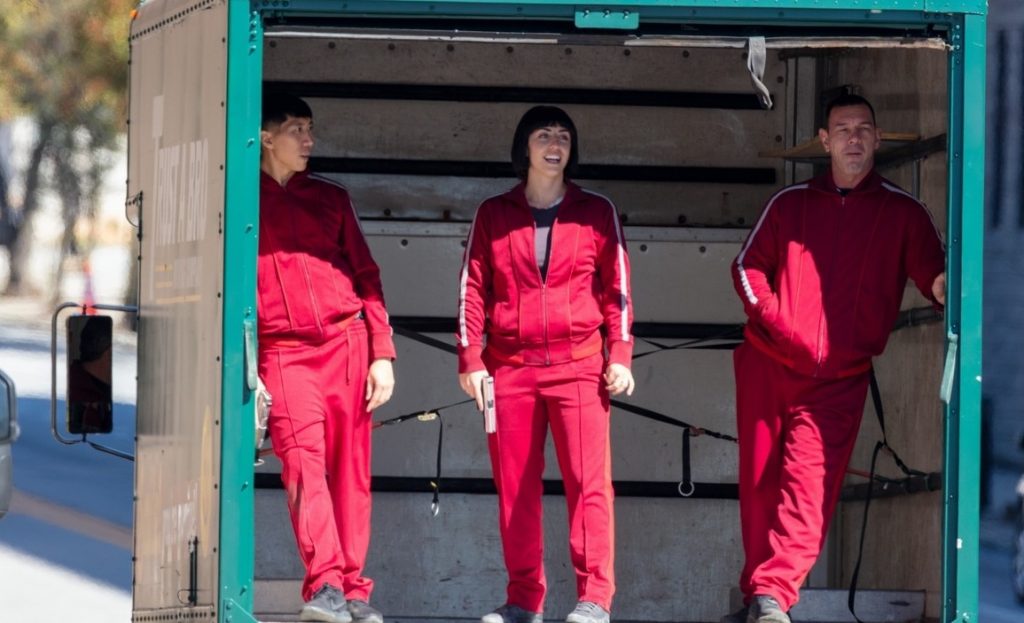 Hawkeye, just like any other Marvel series', is expected to include Marvel's trademark big-scale action scenes, and these set photos seem to prove that fans will not be disappointed. The scene looks to be a potentially thrilling one that not only involves the element of cars but also places Kate Bishop at the forefront of the action against the Tracksuit Mafia. Clint is sure to have plenty of cool moments of action in the series. However, Marvel's Phase 4 is looking to introduce the next crop of Marvel heroes to built towards the Young Avengers, so it's exciting to see Bishop leading the action in the scene. The new set photos certainly help build the excitement for Hawkeye, as it assures fans some action-packed stunts await them, featuring Clint, Bishop, and the Tracksuit Draculas.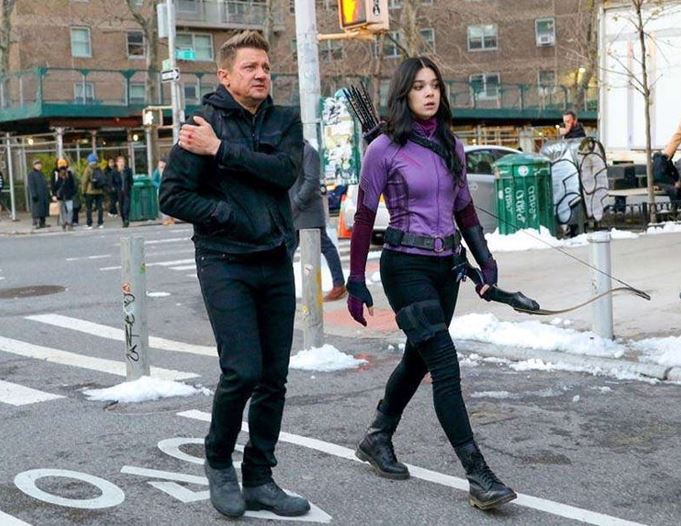 Are you excited for Hawkeye?