Television
Inhumans Rumored For an MCU Reboot. Vin Diesel Eyed for a Major Role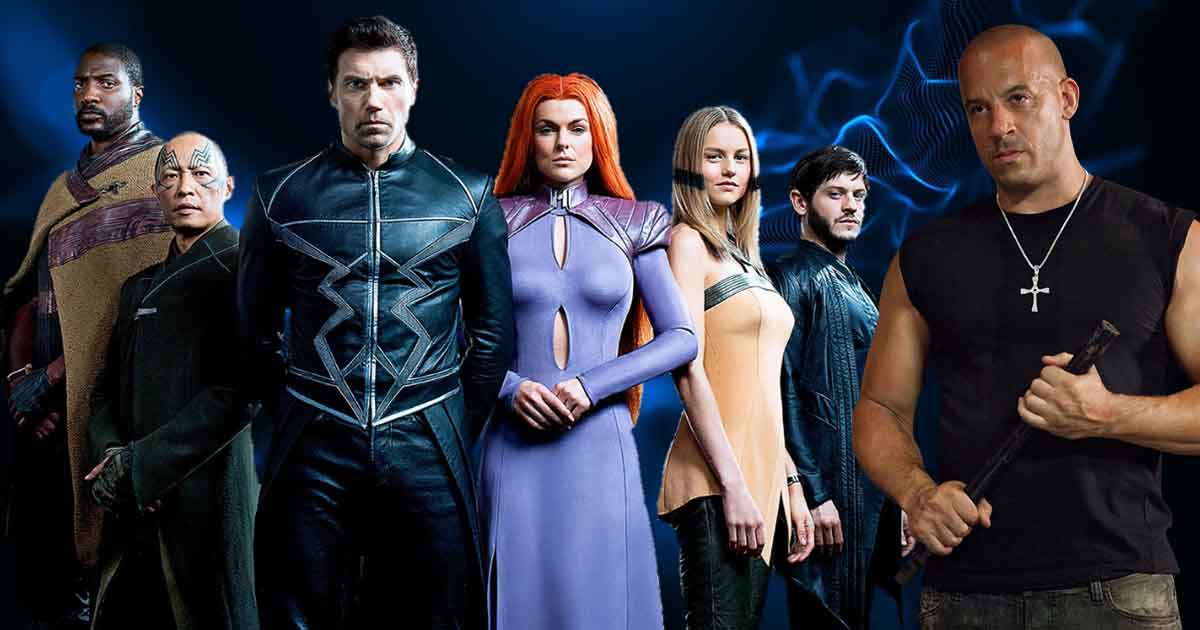 Inhumans Rumored For an MCU Reboot:
The Inhumans TV series has been the worst project to ever come out of Marvel. The critics may have hated Iron Fist Season 1, but the creatives were able to redeem themselves with Season 2. Sadly, Inhumans never got a season two because it was extremely horrendous. Despite good casting choices, the show couldn't go on to be great. Now, it seems that Kevin Feige will reboot it and bring the Inhumans into the MCU as well. You may ask what's the big take away from it, well, the answer is Vin Diesel.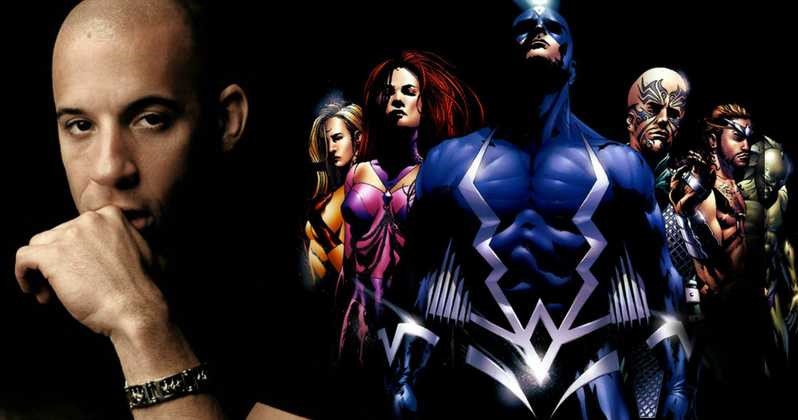 Back in 2015 when Marvel announced their massive slate for MCU's Phase 3, Inhumans was included in it. We were supposed to get the Inhumans movie on November 6, 2018, i.e. right before Avengers: Endgame. Kevin Feige also claimed that Inhumans was going to introduce dozens of Superheroes at once. Obviously there are a lot of Inhumans apart from Blackbolt's family, so it made sense. But then Marvel goes their hands on Spider-Man, and things had to be reshuffled. To include Spider-Man: Homecoming, Marvel had to push Captain Marvel to 2019, and due to creative differences, Inhumans was turned into a TV show.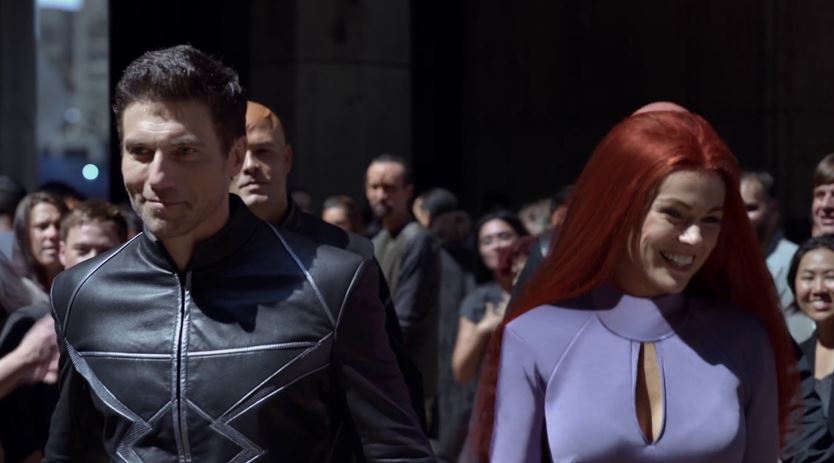 Inhumans became the first MCU TV show which actually got an IMAX release. The first two episodes were released at once in IMAX before all 8 episodes aired on ABC. The show was canceled right after Season 1 due to very poor critical acclaim and low ratings. The plan was to have an Inhumans crossover with Agents of Shield due to the obvious connection. But apparently, no one saw it and it got canceled. Now a new update has come in that the Inhumans get to redeem themselves on Disney+.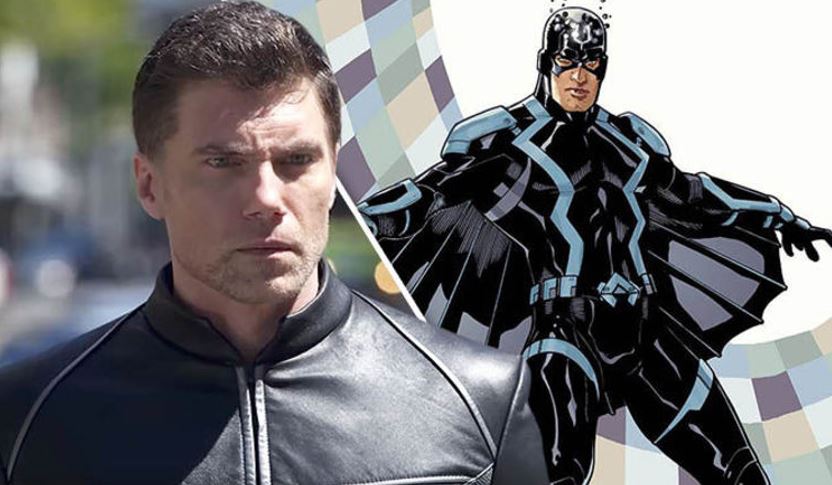 Anson Mount played Blackbolt on the show. His performance was actually pretty cool all things considered, and we certainly cannot blame him for the show turning out to be bad. Mount was recently called upon as a guest at the Dallas Fan Days convention and he was asked about the Inhumans reboot. His comments are the exact reason why we've done this piece! Mount said:
"People might not know this, but in the sort of Hollywood trades, there's rumored to be a negotiation going on with Disney+ to reattempt this. And apparently… it's well-known that Vin Diesel has always wanted to play Black Bolt, so there's some kind of negotiations going on. I really want there to be another shot at the Inhumans, and I want it to be successful because I'd love to watch it. And I think it is the most interesting little corner of the Marvel universe, and I think it just has to be done, it has to have the right home, the right tone, and the right vision overall."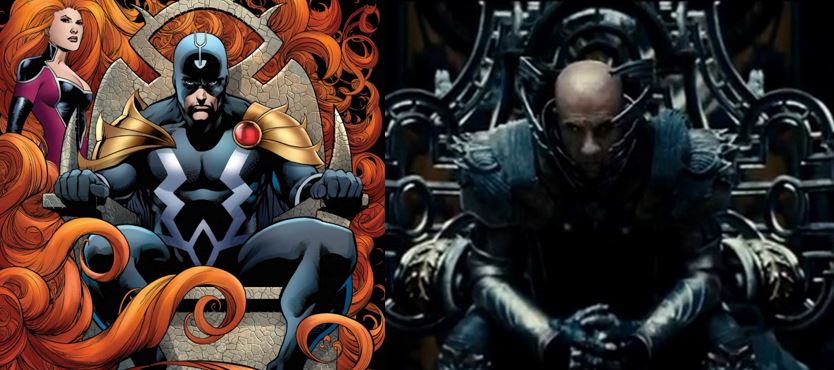 Back in 2015 when the Inhumans movie was first announced, Vin Diesel's name came attached to it straight away. It was as if everyone wanted to see Vin Diesel play Blackbolt. And as Anson Mount claims, Vin Diesel himself has shown interest in playing Blackbolt. We'd surely love it if Vin Diesel joins the MCU as physical characteristics and not just say 3 words repeatedly. But it seems that Marvel doesn't like the way he does his trademark "mumble growls" in movies because he is being considered to play a character that cannot speak at all!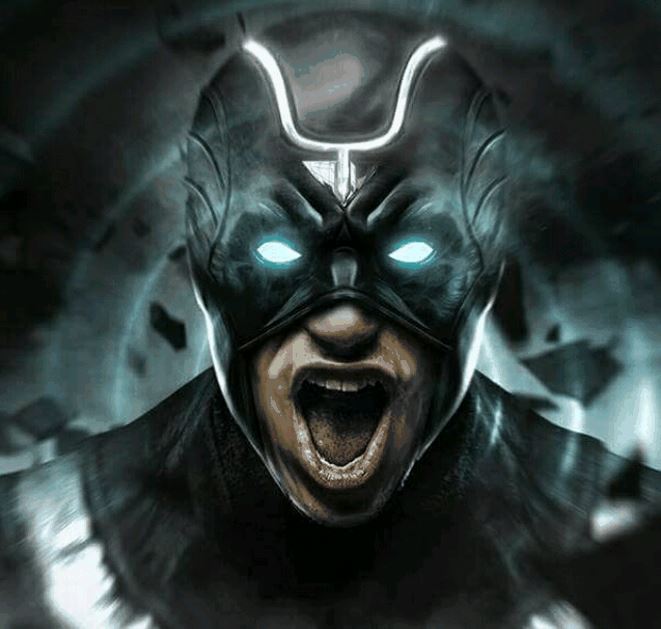 Blackbolt is a character who can shatter worlds with his supersonic voice. He can cause a building to fall if he speaks even a sentence. So, if Vin Diesel gets to play Blackbolt then we won't see him talk throughout his movie or Disney+ show (whichever will be made). Dwayne Johnson is gonna be really happy seeing Vin shut up for the entire time! Anyway, it'd be great to see Vin join the MCU. He's gonna be done with the Fast franchise and probably even Riddick by 2021. Bloodshot will surely turn into a franchise and Vin Diesel is set to appear in Avatar sequels as well. So, if he joins the MCU then the best of Vin Diesel is yet to arrive!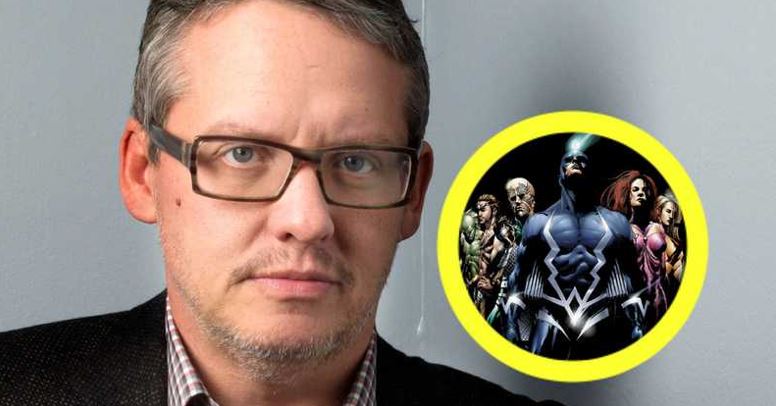 We can actually be sure that Marvel will do something with the Inhumans because there has been a lot of chatter about it in the past. Director Adam McKay revealed last year that he was asked to direct an Inhumans movie for Marvel but he rejected the project. That and Anson Mount's recent comments are enough proof for the fact that Marvel is definitely planning something for the Inhumans.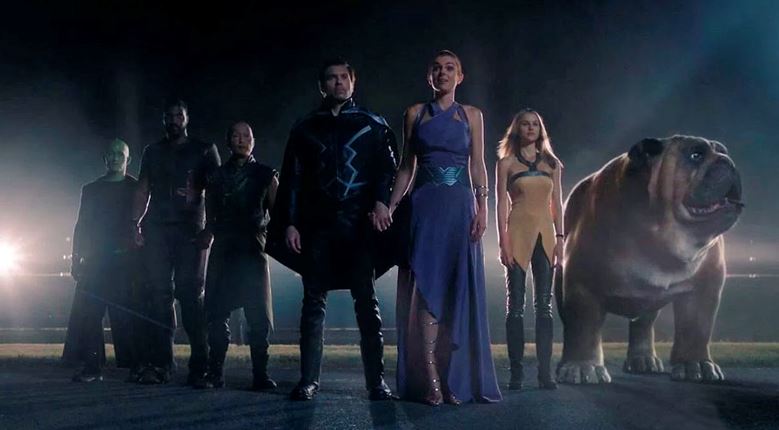 It would make sense for a Disney+ show to happen for the Inhumans because this is a property Kevin Feige has actually wanted to introduce in the MCU. Now that he is the CCO of Marvel Studios, we will actually get everything he has ever wanted to make. Marvel is bringing Eternals & the X-Men, so why should the Inhumans be left behind?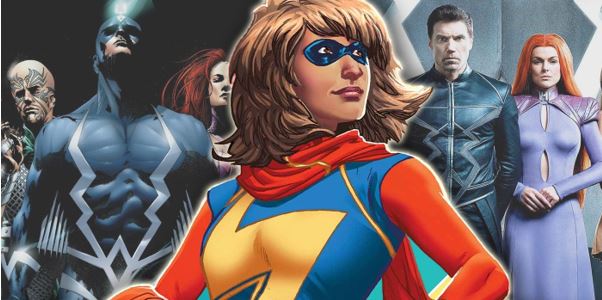 Marvel seems to be going all guns blazing right now as almost every major character in their roster is being rumored for his/her live-action appearance. Kevin Feige is a man who has wanted to bring the diversity of Marvel comic books to live-action! So, he'd definitely use the Inhumans for that as well. Another major reason for the Inhumans to come in is Ms. Marvel. Kamala Khan aka Ms. Marvel is an Inhuman, and her Disney+ show could set up the Inhumans perfectly on Disney+. Let's see what happens.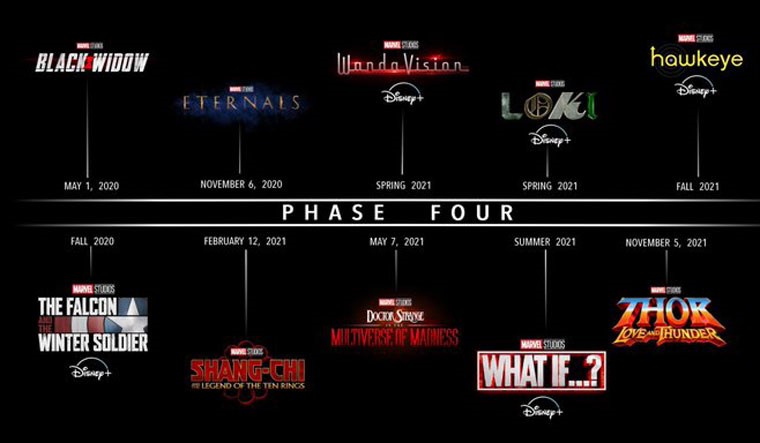 Marvel's future is huge and there's a lot that could happen. Black Widow is going to kick off the future slate on May 1. Here's how the rest of the Phase 4 slate looks like – The Falcon and The Winter Soldier in Fall 2020, The Eternals on November 6, 2020, Shang-Chi and the Legend of the Ten Rings on February 12, 2021, WandaVision in Spring 2021, Loki in Spring 2021, Doctor Strange in the Multiverse of Madness on May 7, 2021, Spider-Man 3 on July 16, 2021, What If? In Summer 2021, Hawkeye in Fall 2021, and Thor: Love and Thunder on November 5, 2021. Following these are Ms. Marvel, Moon Knight and She-Hulk. Black Panther 2 has been scheduled for May 6, 2022.