Television
Marvel's What If…? – Leaked Images Reveal T'Challa as Star Lord & More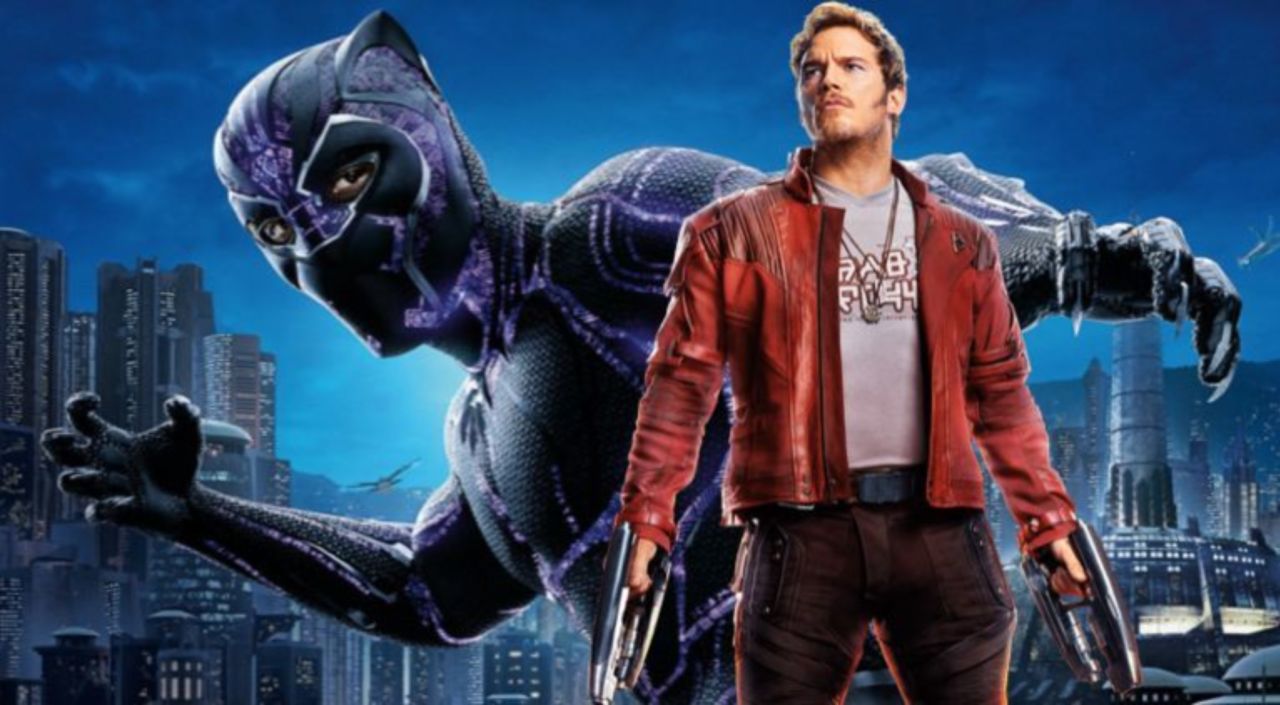 Most of Marvel's Disney+ series are much more than a year away. Perhaps Marvel's What If…? and Hawkeye are more than 2 years away. But still, knowing that so many projects are headed our way, we wanna get to know more and more about these upcoming Disney+ shows. They are extremely exciting because this is an untapped territory for Kevin Feige and Co, and every show offers Marvel an opportunity to tell a different and unique story.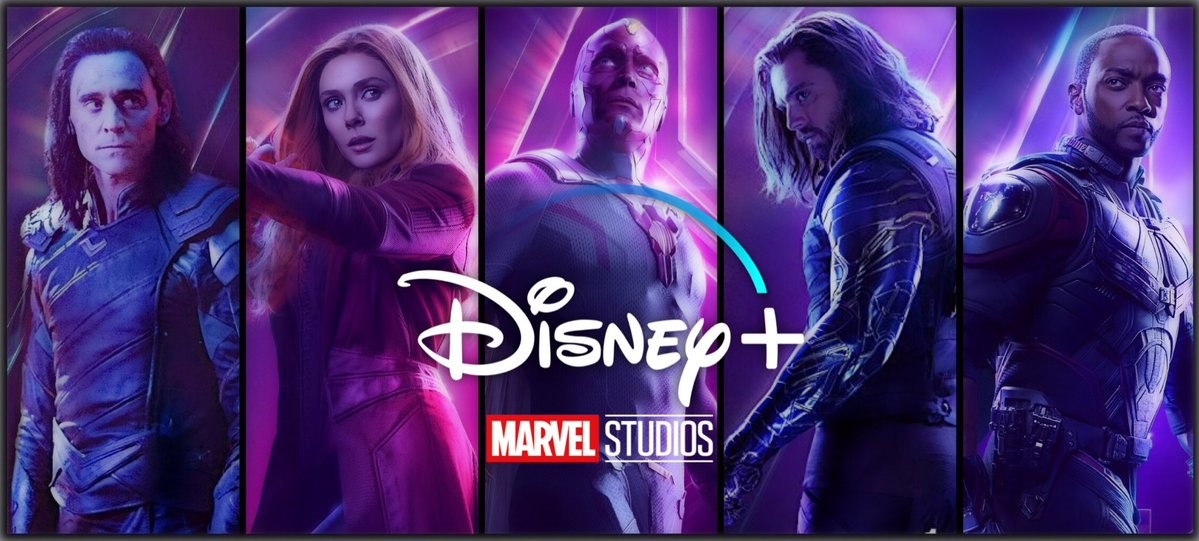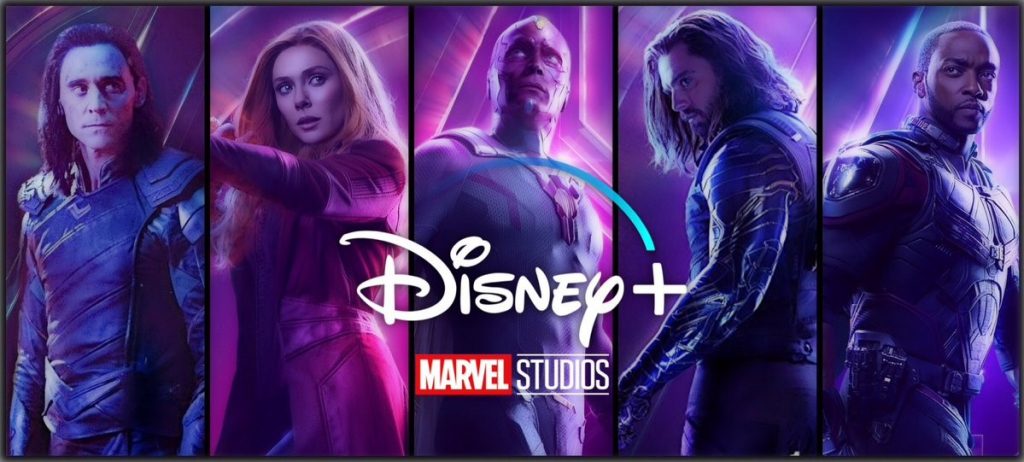 The Falcon & The Winter Soldier allows Marvel to continue the govt. espionage thriller by exploring two characters who are in a great need of screen time. They do the same with WandaVision but in a 1960s sitcom setting. Then comes Loki who will wreak havoc throughout the history of the MCU. The Hawkeye series will allow Clint Barton to finally retire for good, passing on his bow & arrow to Kate Bishop, or perhaps his daughter Lila. But the most unique and innovative stories will come through 'What…If?'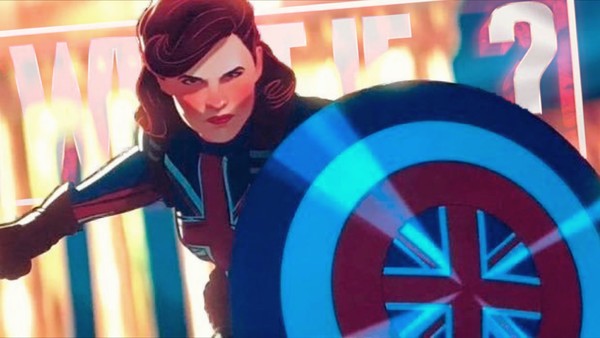 Marvel has done 23 movies in the MCU, and the series will give us 23 episodes which will follow alternate events that took place in the films. For instance, we know about one of the episodes that will take Captain America: The First Avenger, and tell a different story out of it. As you can see above, this episode with give Peggy the Super Soldier Serum instead of Steve, and she would become Captain Britain. There's a bit more from this particular episode:
It will do something very interesting with Steve Rogers as well. We'd get to see him drive an Iron Man-esk suit which has been designed by Howard Stark. The above-leaked images shows exactly that. Next up we have an episode that will deal with Marvel Zombies.
We've got an image which shows the Winter Soldier, and the next image shows a Zombie Captain America. This comes directly from the footage description that we got at D23. It'd be interesting to see whether any other character would turn into a zombie.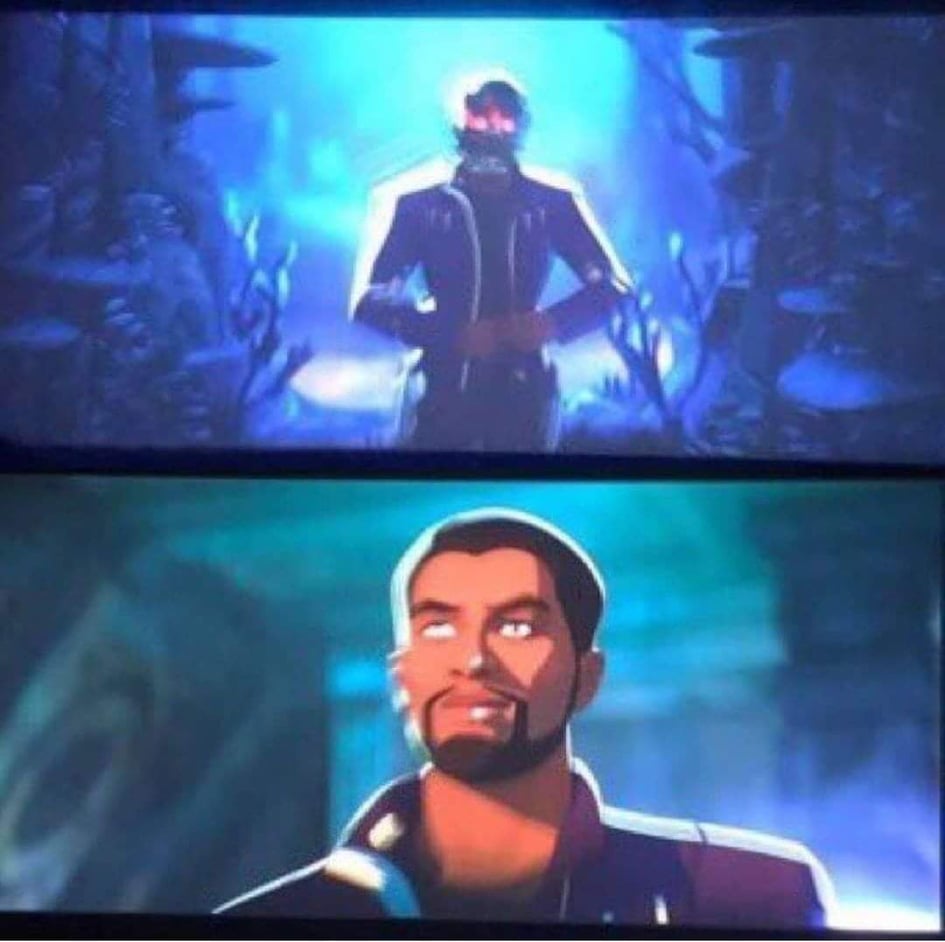 Then finally, there is the episode where we'd see T'Challa as the Star Lord. This is going to be the craziest show of the MCU. We also have the description of the footage that was shown at the D23 Expo:
"The footage sees Iron Man, Hulk, Thor and several key MCU moments. Jeffrey Wright narrates how time is a [river] of endless possibilities. In animated form, Captain America goes in to get his super soldier transformation but the room explodes. Star-Lord is someone else. Bucky and Cap fight on a train — because Cap is a Marvel zombie. Peggy Carter gets the super soldier treatment. She is Captain Britain. She stops a car with the shield and flips it over her. The Watcher is shown. Comic-loke panels make-up the What If…? logo with images from episodes."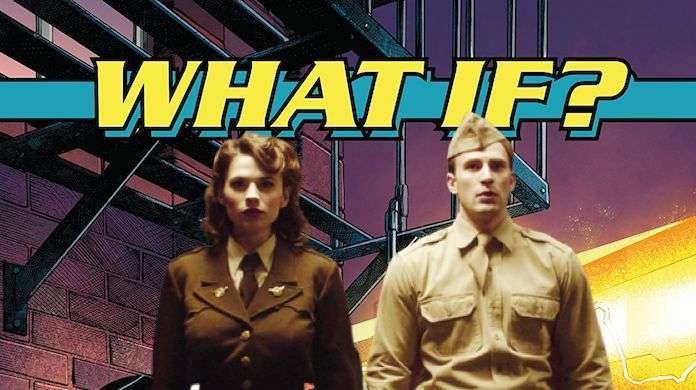 Every big-name actor will reprise their respective characters through voiceovers. Here are the names of the Marvel cast members that were revealed at SDCC:
"Killmonger (Michael B. Jordan), Bucky Barnes/Winter Soldier (Sebastian Stan), Thanos (Josh Brolin), Hulk (Mark Ruffalo), Loki (Tom Hiddleston), Nick Fury (Samuel L. Jackson), Thor (Chris Hemsworth), Peggy Carter (Hayley Atwell), T'Challa/Black Panther (Chadwick Boseman), Nebula (Karen Gillan), Clint Barton/Hawkeye (Jeremy Renner), Scott Lang/Ant-Man (Paul Rudd) Hank Pym (Michael Douglas), Dum Dum Duggan (Neal McDonough), Howard Stark (Dominic Cooper), Kraglin (Sean Gunn), Jane Foster (Natalie Portman), Kurt (David Dastmalchian), Dr. Abraham Erskine (Stanley Tucci), Korg (Taika Waititi), Arnim Zola (Toby Jones), Korath (Djimon Hounsou), Grandmaster (Jeff Goldblum), Yondu (Michael Rooker), and Taserface (Chris Sullivan)."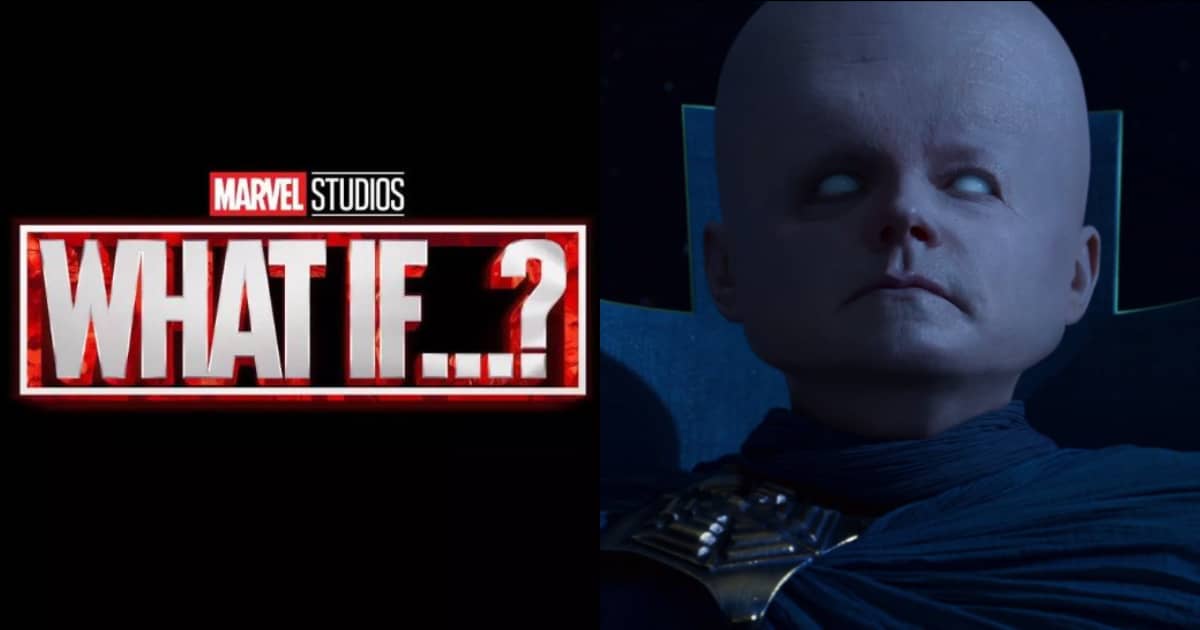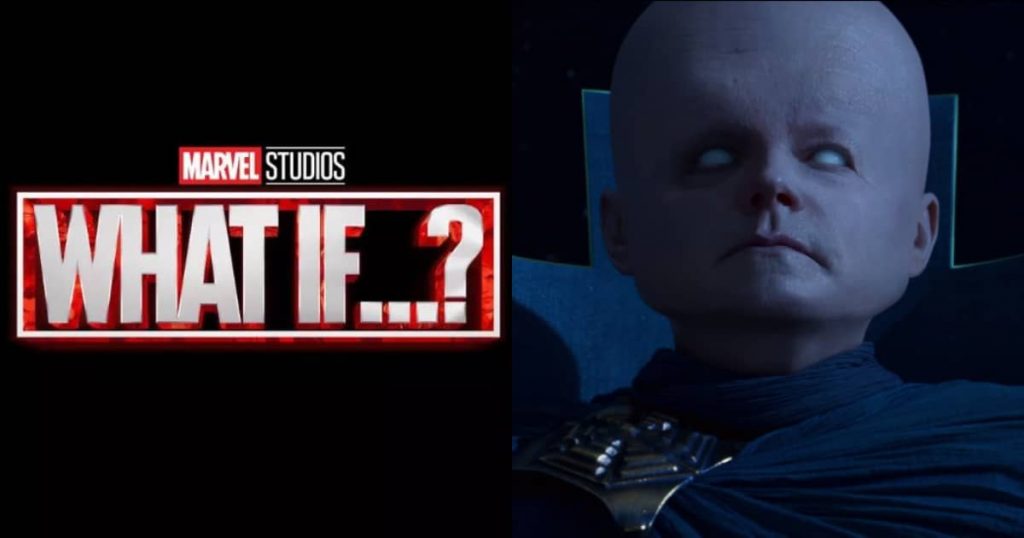 This series asks the most interesting questions that go beyond our imagination. The way we see it, Marvel could do anything. "What if Hawkeye was the Real Mandarin?" "What if Darren Cross was successful in supplying the Yellowjacket suits to the entire world?" "What if Black Widow was married to Tony Stark?" Literally anything could be possible with this show.