Movies
New Eternals Set Photo Reveals The Movie Will Partly Take Place in Present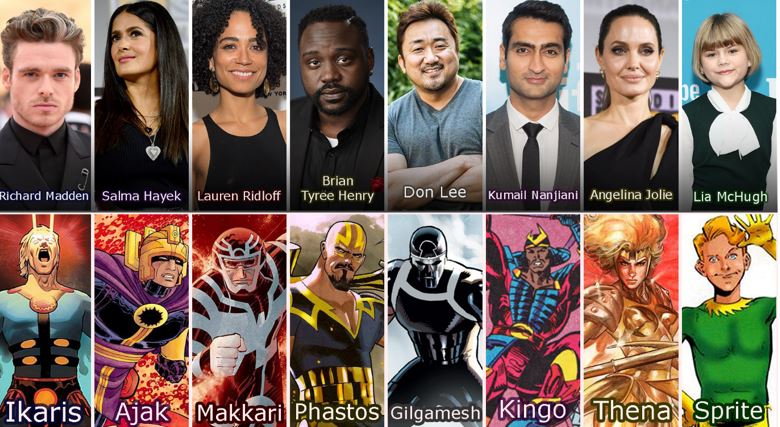 Eternals Set Photo Reveals Movie Take Place in Present:
Eternals is coming and it is going to be a total blast. The production of the film has already begun and a few days back, we got to look at the first set photos featuring Angelina Jolie as Thena. Jolie has gone full blonde for her role and we're totally loving it. And now, we've also got the first look at Gemma Chan as Sersi through some new set photos that have surfaced on the internet. You can see these set photos for Marvel's Eternals first look at Sersei right HERE.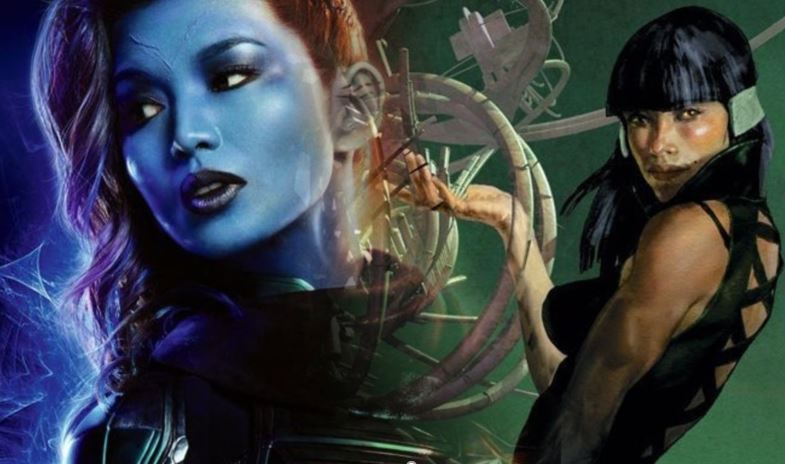 Here's the full image breakdown that Daily Mail UK has provided for us:
"Pictures showed the star among pedestrians, clutching a reusable coffee cup and looking winter ready in a green anorak and sweater/shirt combo with a beanie hat. The British actress also donned a pair of straight-cut smart trousers and gel soled brogues. Her beautiful chestnut locks flowed from a middle parting elegantly onto her shoulders from under her hat."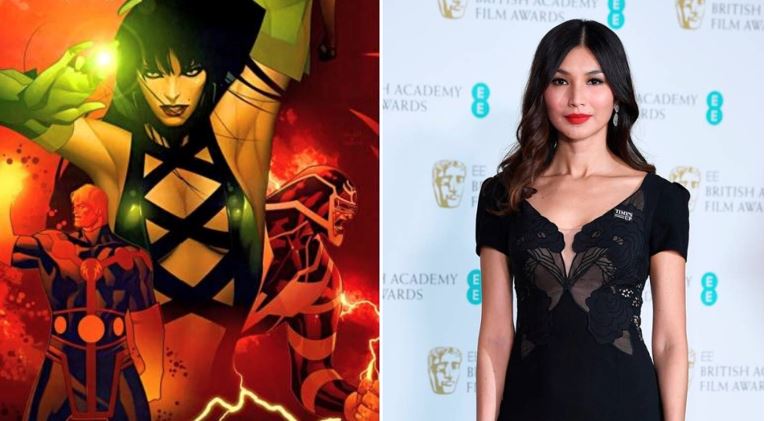 These set photos clearly describe a modern setting. So far we've known that the Eternals movie will tell us the story about the rich history of Marvel's History that goes 1000s of years in the past. Angelina Jolie's set photos also seemed to be in a period based setting. But these set photos involving Gemma Chan are set in the very present. The Eternals are immortal beings that have lived on forever, so it is understandable that the story could take place partly in the present as well.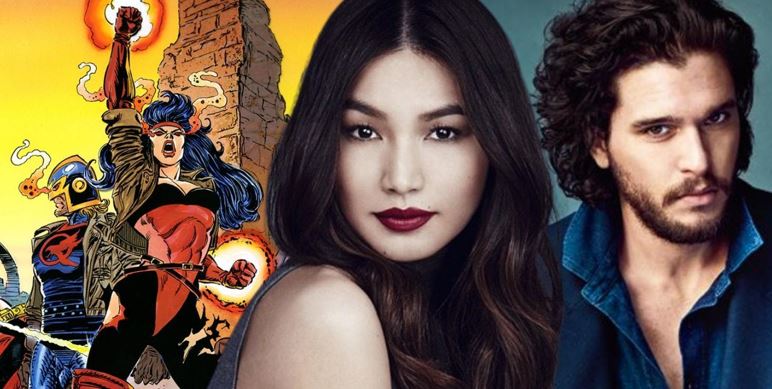 Rumor has it that the plot of the film will be centered on the relationship between Kit Harrington's Black Knight (a human – Dane Whitman) and Gemma Chan's Sersi (an Eternal). By this, it seems that the Eternals usually stay blended with humans and do not reveal themselves to everyone. But the relationship between Dane Whitman and Sersi may involve that revelation, and that's how the rest of the Eternals might also get brought up into the mix. We have to take this as a grain of salt, but this does make us feel like Black Knight will also be a hero of the present, on the contrary to what we thought earlier. That's how he'd join the Avengers in the future.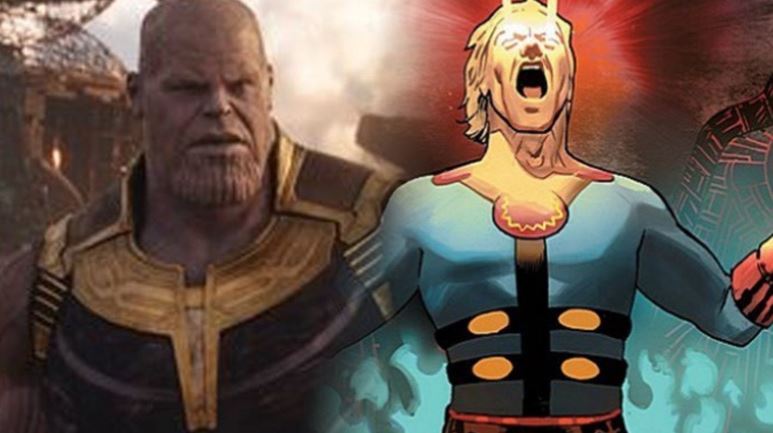 But if this is the case. If the Eternals have been present this entire time, then why didn't they interfere when Thanos came in to do his evil thing. After all, Thanos is also an Eternal and the likes of Ikaris, Eros, Thena & others should have stopped him from his mass genocide. That will be a bit tough to explain, but we trust Marvel to do their thing as they've been doing to since 2008.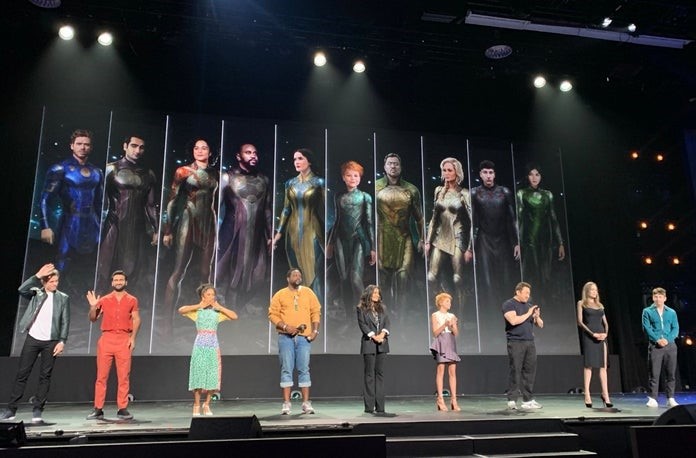 We'll have to wait and see what's true and what's not. Here's what Kevin Feige said of the Eternals in an interview last year:
"You're reaction about not being familiar with the Eternals is perfect, because most people weren't familiar with Guardians [of the Galaxy] and believe it or not there were people that were not familiar with Avengers or with Iron Man. So for us, its finding great stories whether people have heard of them or not and bring them to the big screen in as amazing a way as we can."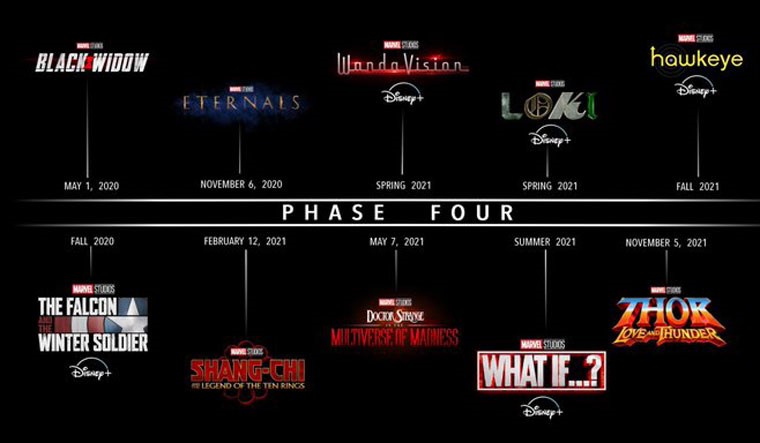 Marvel's future is huge and there's a lot that could happen. Black Widow is going to kick off the future slate on May 1. Here's how the rest of the Phase 4 slate looks like – The Falcon and The Winter Soldier in Fall 2020, The Eternals on November 6, 2020, Shang-Chi and the Legend of the Ten Rings on February 12, 2021, WandaVision in Spring 2021, Loki in Spring 2021, Doctor Strange in the Multiverse of Madness on May 7, 2021, What If? In Summer 2021, Hawkeye in Fall 2021, and Thor: Love and Thunder on November 5, 2021. Following these are Ms. Marvel, Moon Knight, and She-Hulk. Black Panther 2 has been scheduled for May 6, 2022.